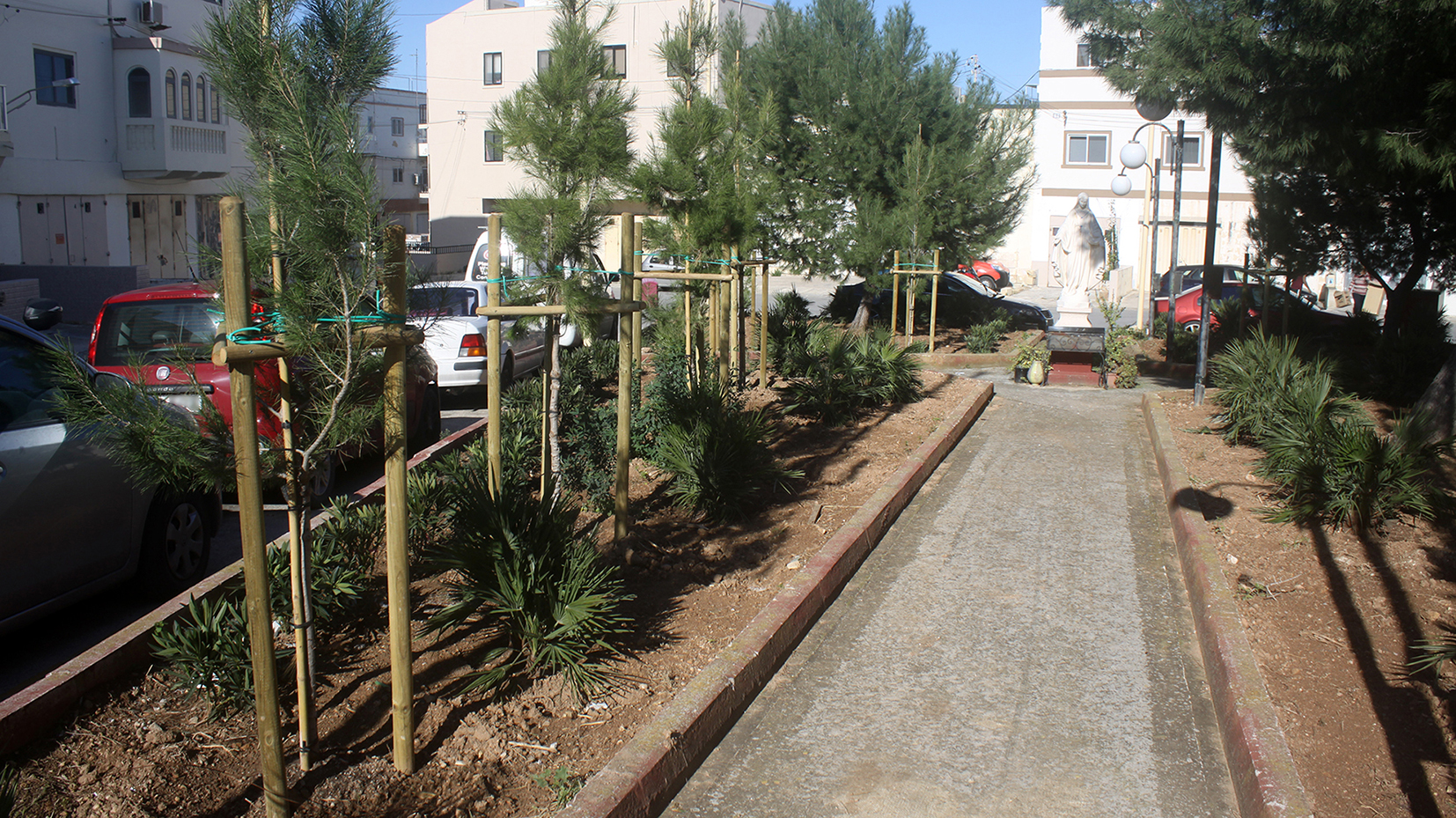 Infrastructure Malta plants 8,719 trees in 2019
Infrastructure Malta planted 8,719 indigenous trees in 40 sites in 18 localities across Malta in 2019.
This initiative forms part of an environmental investment exceeding €1 million which also includes a long-term care and watering programme to ensure that these trees are well established in their new environment during the next few years. The agency is now working to extend this programme and plant more trees in other parts of Malta in the new year.
Earlier in 2019, Infrastructure Malta invited local councils, non-governmental organisations and other entities to propose roadside public spaces and other urban and rural areas that can be improved with new trees. Infrastructure Malta's arborists reviewed the proposals received and drafted landscaping plans specifying the most appropriate quantities and species of trees required for each site. Works started in summer and intensified during the last quarter of the year, considered to be one of the most favourable periods for tree planting. In some locations, before planting the new trees Infrastructure Malta also carried out preparatory cleaning and civil works to upgrade the sites and improve their soil quality.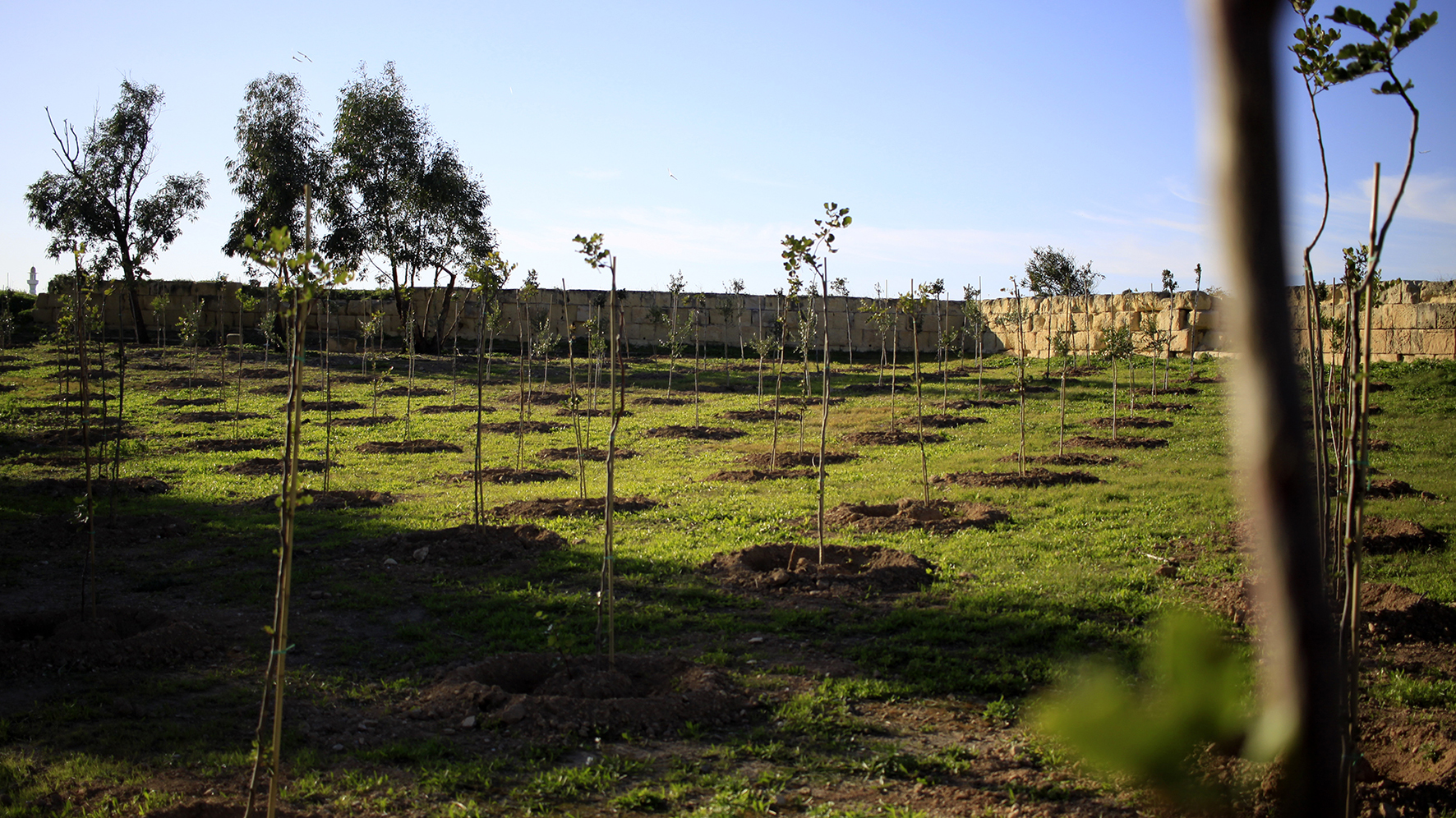 Originally, this project aimed to add 6,700 new trees in Malta by the end of 2019. However, following an overwhelming response from local councils and other organisations, Infrastructure Malta extended it to include another 2,000 trees within the same period. The last few hundreds of these trees were planted in the Bahar ic-Caghaq area of Naxxar and in the San Gwann t'Ghuxa area of Cospicua between Christmas and New Year's Eve.
Infrastructure Malta's arborists used a variety of over 30 indigenous tree species for the 40 tree planting locations, depending on the environmental conditions of each site. They include tamarisk, olives, cypress, European dwarf palms, lentisk, holm oaks, Aleppo pines, myrtle, sandarac gum trees (also known as araar, Malta's national tree), carobs and other species.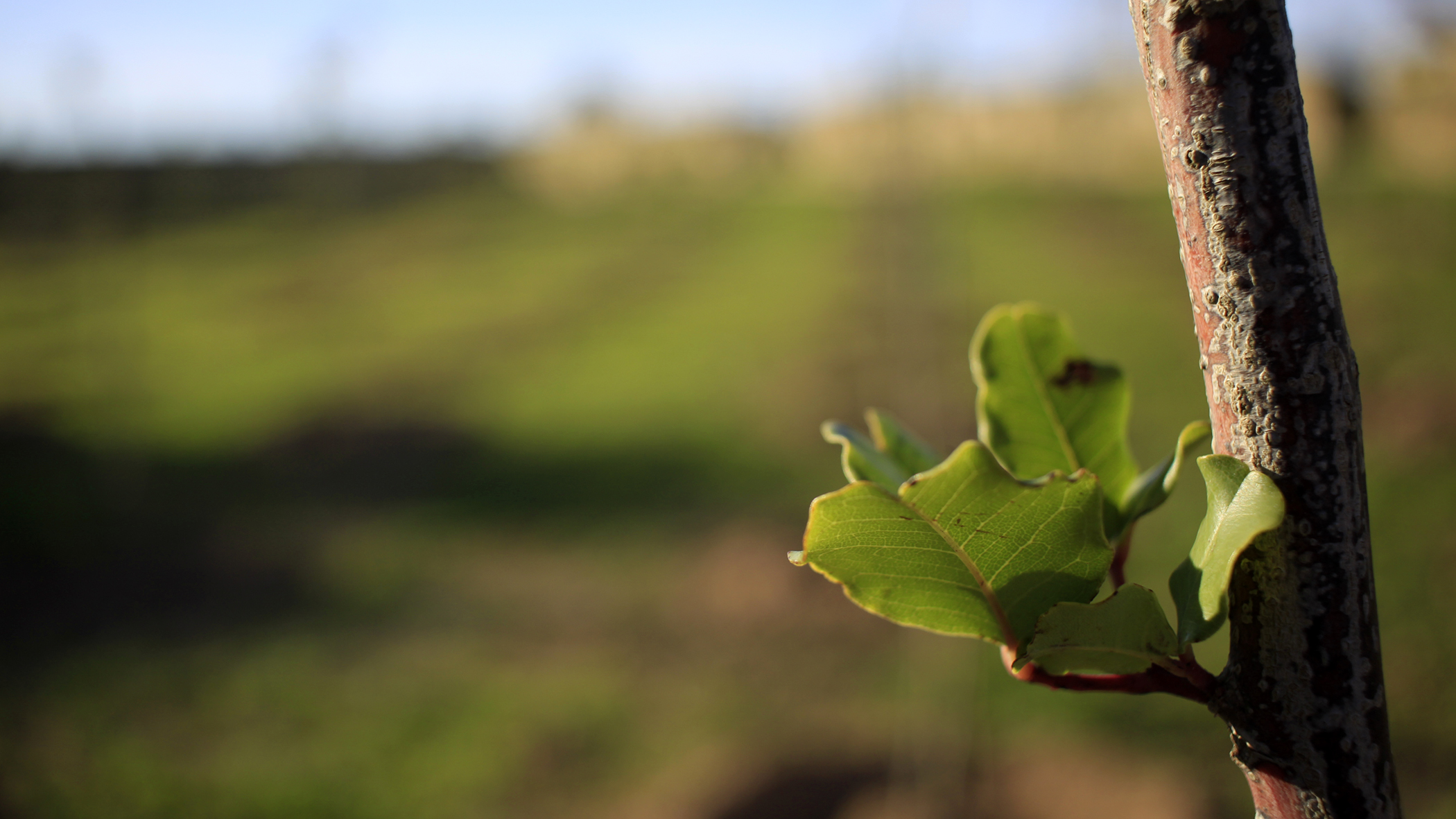 The trees were planted in 18 localities including Attard, Birkirkara, Birzebbuga, Cospicua, Dingli, Kalkara, Luqa, Marsa, Mosta, Msida, Naxxar, Pembroke, Qormi, Rabat, Safi, Santa Lucija, Zebbug and Zejtun. Infrastructure will continue planting more trees in other towns and villages in the coming months.
Some of the trees were planted in new green areas that Infrastructure Malta is creating within the footprint of its arterial road upgrade projects. Many new trees are adorning roads which the agency upgraded or reconstructed since it was established in 2018, such as Aldo Moro Road, Marsa, L-Ahhar Hbit mit-Torok Road (known as Tac-Cawsli) between Zabbar and Zejtun, Tal-Balal Road, between San Gwann and Naxxar, Buqana Road, between Mtarfa and Mosta, Regional Road, Msida and Luqa Road, Santa Lucija.
Under the guidance of arborists and other environmental experts and authorities, the agency's contractors will continue watering and taking care of these trees for several years, until they confirm that they are established in their new environment. If any of the trees are damaged, or do not survive, Infrastructure Malta will replace them.
Ing. Fredrick Azzopardi, Infrastructure Malta's Chief Executive Officer, explained that through its multi-million projects in arterial, residential and rural roads, the agency aims to create safer, more efficient and more sustainable infrastructure that supports the country's social and economic development whilst contributing to improved air quality, a greener environment and a better quality of life. "The successful implementation of our 2019 initiative to plant so many trees in different localities is giving people a greener environment outside their homes and workplaces, and along the routes of their daily commutes. We encourage local councils and other interested organisations or individuals to continue proposing new public sites where we can plant more trees in 2020 and beyond."