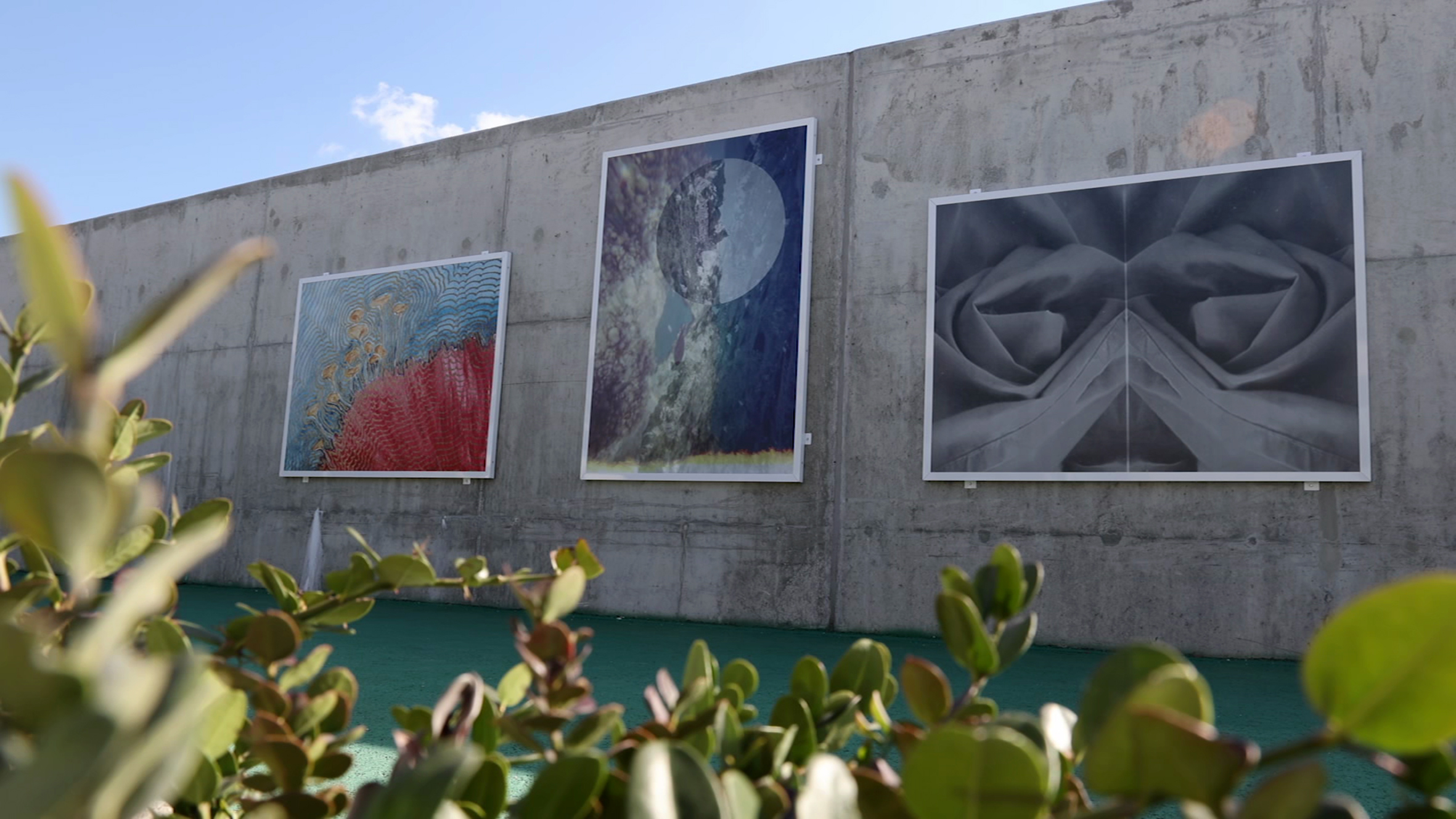 New outdoor art gallery at the Marsa Junction
Infrastructure Malta and the The Mikiel Anton Vassalli College – Malta School of Art set up a new outdoor art gallery along the principal walking and cycling track and bus lay-by of the Marsa Junction.
The open-air gallery, the second of its kind in Malta, features thirty large frames that will be showcasing artwork prints of the School's students and tutors. Through this collaboration, Infrastructure Malta is continuing to enhance the experience of commuters who use the roads, footpaths, bus lay-bys, cycle lanes and park and ride areas of the country's busiest junction.
The first collection in this gallery, which will remain on display for a few months, includes artworks by 27 artists, comprising current students and artist-teachers of the School, as well as works by its former students, from its archives. This combination of work from students and tutors is an ode to the tradition of exhibitions organised by the School of Art in the past when teachers, such as the celebrated Maltese artists Emvin Cremona and Carmelo Mangion, would display their works alongside their students.
The selected artworks explore the key elements of art namely line, colour, shape, form and texture. Some of the works study these elements in a formal manner through experimentations with composition, contrasting and complementary colours, use of patterns, layering effect, perspective and optical illusion amongst others. Others use such elements to express an existential, philosophical or conceptual standpoint - a personal world view or a socio-political argument.
The themes explored include environmental sustainability, beauty, displacement, fragmentation, transformation and the dimension of memory among others. The media and technical approach adopted for the works exhibited varies from drawing to painting, mixed-media and collage work, photography, digital art and manipulation to printmaking techniques such as etching, lino-printing, wood-cut and mono-printing.
The participating learners of the first exhibition are Alexander Buhagiar Said, Tattiana Mazzelli, Anthea Aquilina, Ayasha Abela, Vincent Cassar, Tristan Grixti, Sasha Szlobogyan, Matthias Borg, Aida Baely, Joseph Pace, Sandro Grech, Alberto Favaro and Stephanie Micallef. The School's tutors who contributed to this project are Jeremy Amaira, Thomas Scerri, Joyce Camilleri, Roderick Camilleri, Daniela Guevska, Sephora Borg, Isaac Warrington, Stephen Vella, Kamy Aquilina, Leanne Lewis, Edera Bellizzi and Noel Azzopardi.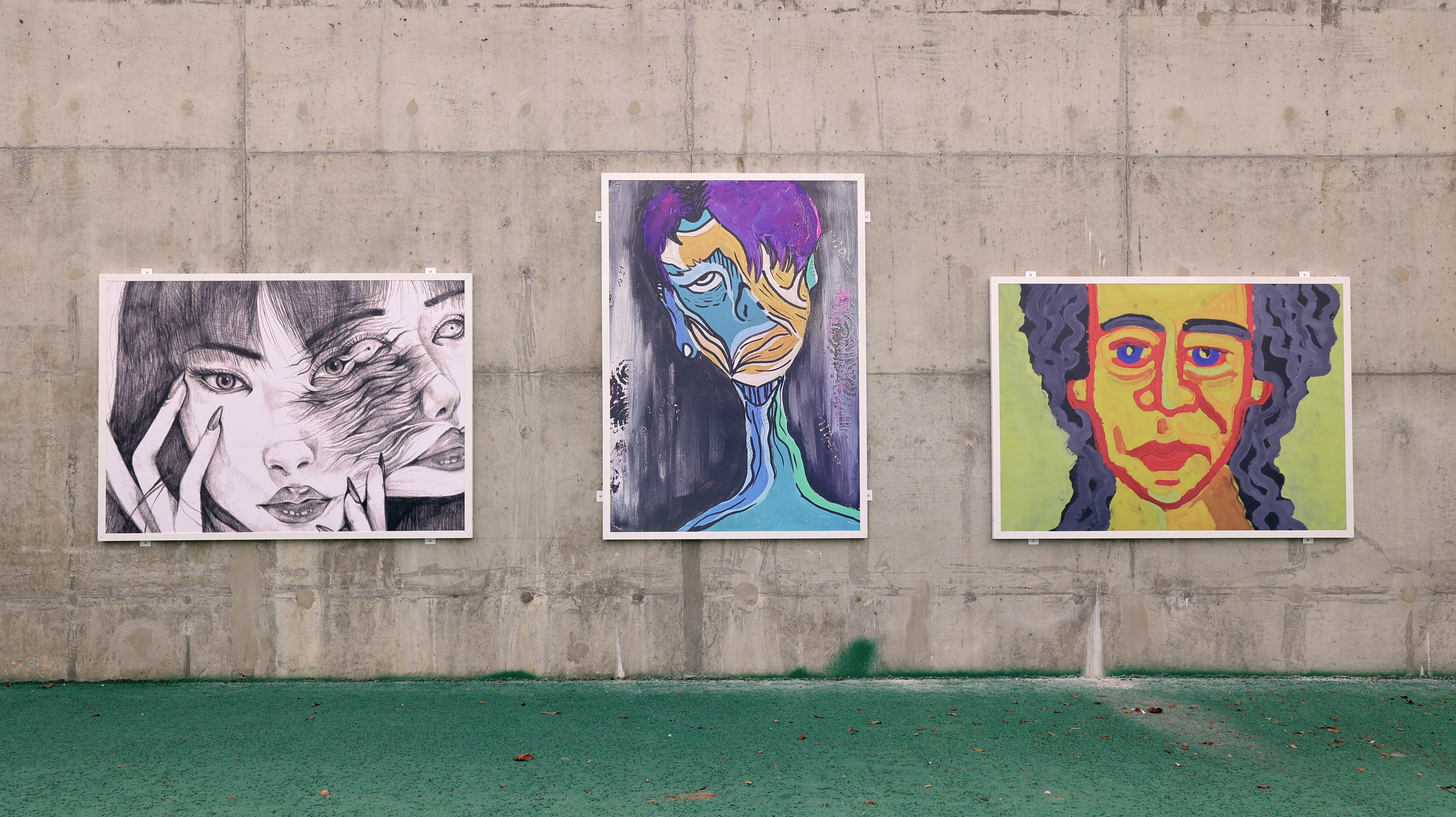 The Malta School of Art was founded almost a hundred years ago, establishing itself as a major influence in the progress and artistic research of visual arts in Malta. Today the school offers a wide variety of courses, both formal and informal, designed to reach a wide cross section of learners.
Infrastructure Malta completed the €70 million Marsa Junction Project in April 2021 and embellished it with extensive landscaped areas, including 18,195 trees, shrubs and other plants, as well as four monumental artworks. The agency will continue funding two art exhibitions by the School of Art's students and artist-teachers at the Junction's new outdoor gallery every year.
Mr Victor Galea, Head of the Mikiel Anton Vassalli College Network welcomed Infrastructure Malta's interest in supporting the creative output of the Malta School of Art. "It is a central aim of the school to encourage learners to reach their full potential in visual arts also by providing opportunities to exhibit their work and participate in projects that go beyond the parameters of the school. The Mikiel Anton Vassalli College is very keen to see this collaboration develop further with the continued involvement of the Malta School of Art learners," said Mr Galea.
Ing. Fredrick Azzopardi, Infrastructure Malta's chief executive officer, thanked the Malta School of Art for sharing the artworks of its students and tutors in the new outdoor art gallery. "Pedestrians, bus passengers and cyclists will definitely enjoy the diversified selection of works that the School is presenting at such an easily-accessible location in Marsa, this year's Capital of Culture. Infrastructure Malta is committed to continue working with local and international artists to create more artworks for its public infrastructure, while supporting the country's creative development."
Infrastructure Malta and the Malta College of Arts, Science and Technology's Institute for the Creative Arts set up the Marsa-Hamrun Bypass outdoor gallery, the first of its kind in Malta, in December 2020.