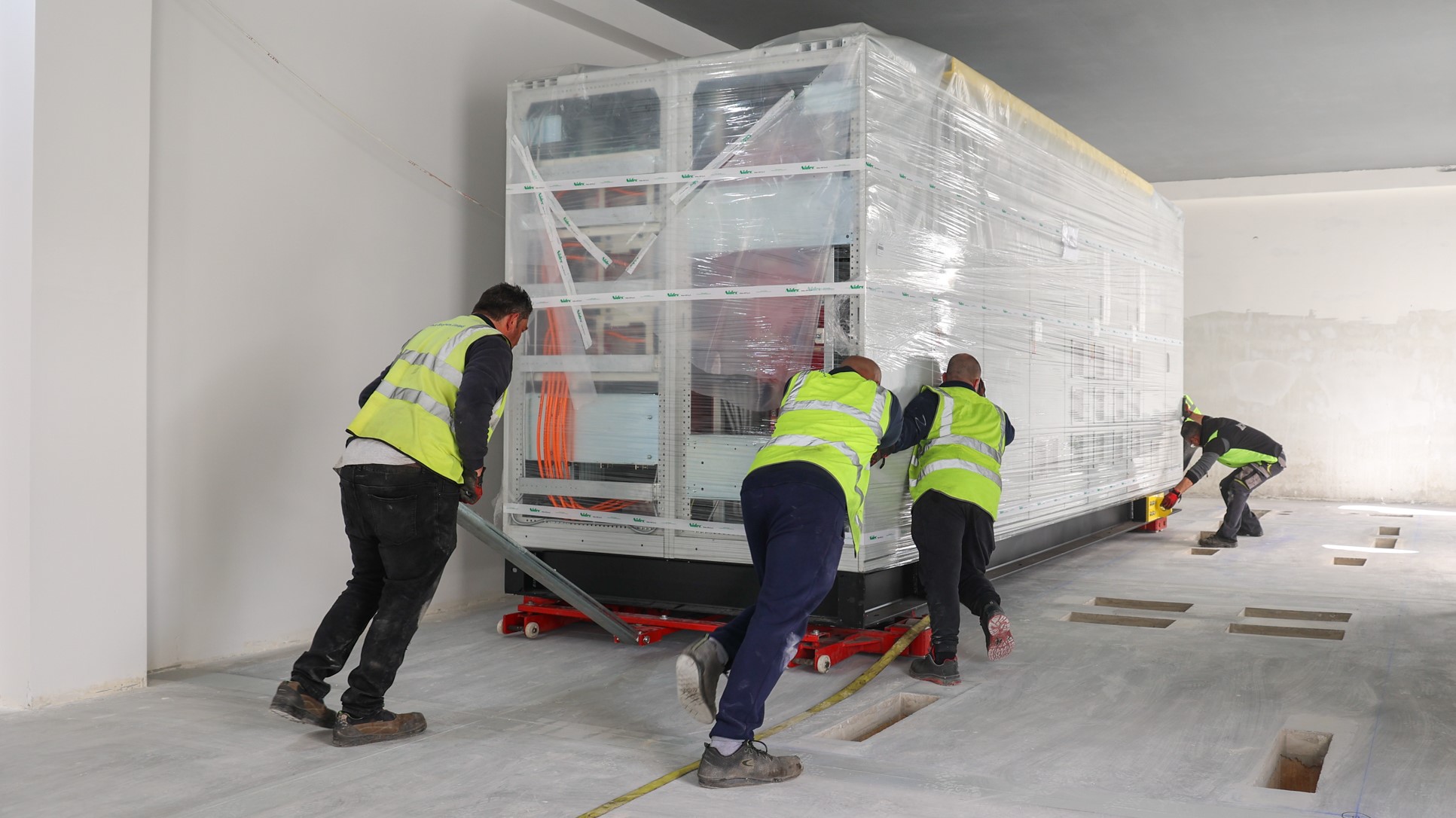 First Grand Harbour Clean Air Project frequency converters in place
Infrastructure Malta installed the first three of four frequency converters that will convert electricity to supply shoreside electricity to cruise liners in the Grand Harbour, cutting 90% of their air pollution.
Grand Harbour Clean Air Project (GHCAP) is a €49.9 million environmental investment to develop the electricity infrastructure for cruise liners and cargo ships to switch off their gasoil- or heavy-fuel-oil-fired engines and plug in to shoreside electricity to energise their onboard systems whilst they are berthed at port. Through this investment co-financed by the EU's Connecting Europe Facility, Infrastructure Malta is improving air quality for 17,000 families living in the Grand Harbour area.
In January, Infrastructure Malta completed the construction of this project's two frequency converter stations. They are located at the Deep Water Quay in Marsa and in part of a large British-era shed at Boiler Wharf, Senglea.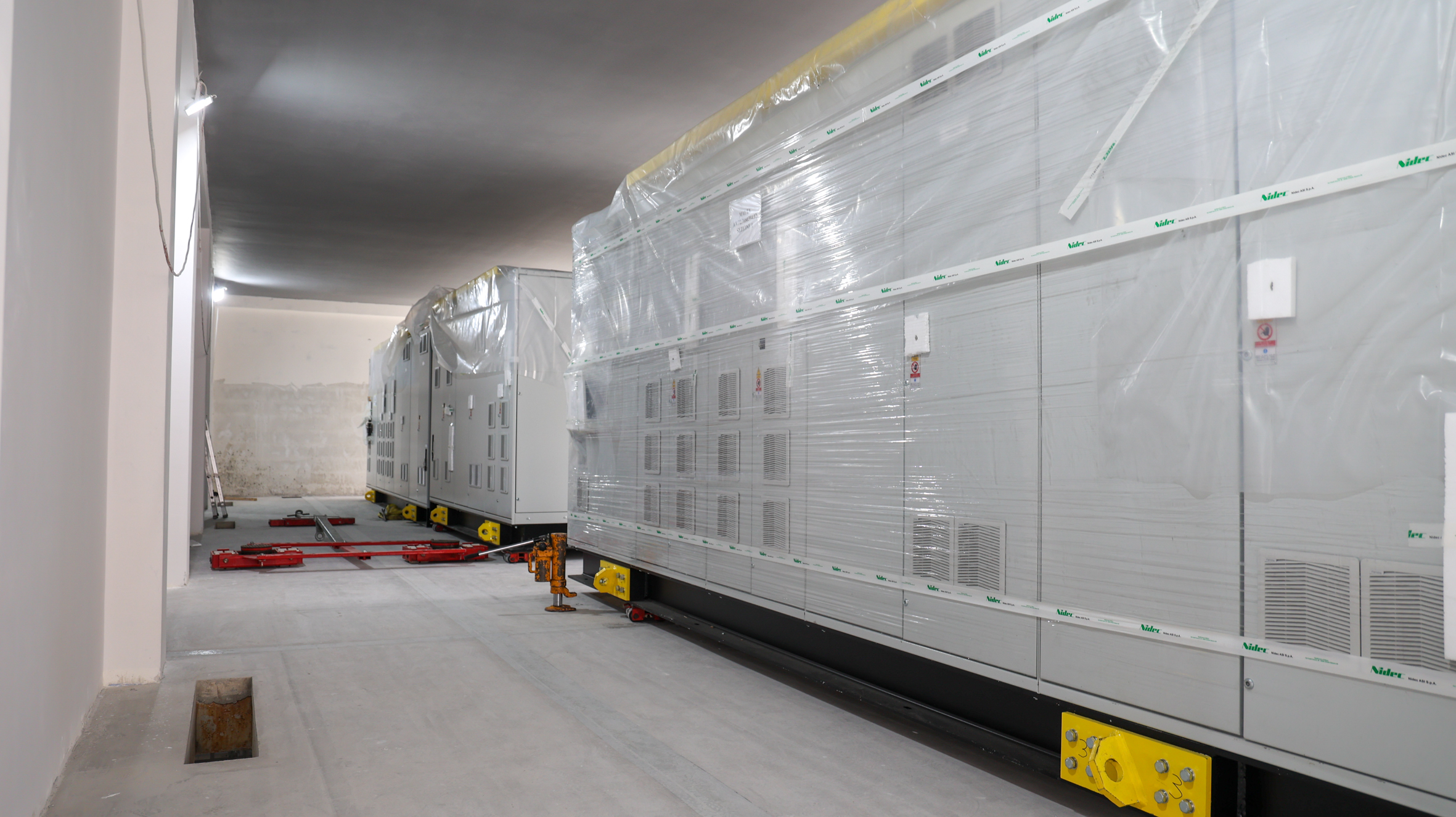 This month, the project contractors launched extensive electrical engineering works to equip these stations with the required systems. They will include 18 transformers ranging from 0.5MVA to 21 MVA, four frequency converters and 71 switchgear units, which together will convert and control the distribution of electricity to the frequencies and variable power outputs required by vessels visiting the Grand Harbour. The stations will also house chillers, backup power systems, fire safety equipment, operational control stations and other control and protection technologies.
Infrastructure Malta lifted and positioned the three frequency converters of the frequency converter station in Marsa a few days ago, as it continues the installation of other equipment and tens of kilometres of electricity and control cables. The frequency converters were shipped to Malta from a factory in Milan, Italy in December.
Meanwhile, other equipment is gradually arriving in Malta from other factories in the Czech Republic, Italy and Turkey. Besides equipment for the frequency converter stations and for two smaller quayside stations at Pinto Wharf, Infrastructure Malta is also receiving other quayside systems, including electric towing tractors and cable management vehicles equipped with cranes to move, lift and position the thick cables that will energise the ships. All equipment undergoes rigorous factory acceptance testing under the supervision of the project engineers before it is shipped to Malta.
GHCAP was launched at the end of 2020 with cable laying works to develop the network that will distribute electricity from a nearby Enemalta plc distribution centre in Marsa to the frequency converter stations, and on towards the Grand Harbour's principal cruise liner quays. While 80% of the high voltage cable network backbone around the port is in place, works are now focusing on the laying of the 90-kilometre network of medium voltage and control cables connecting the equipment in the frequency converter stations with the quayside stations and the 17 ship connection points on the quays.
The first shore-to-ship connections of the cruise liner quays at Pinto Wharf, Floriana and Boiler Wharf, Senglea are scheduled to be commissioned in the second quarter of 2023, making Malta one of the first in Europe to adopt this environmental technology on a port-wide scale.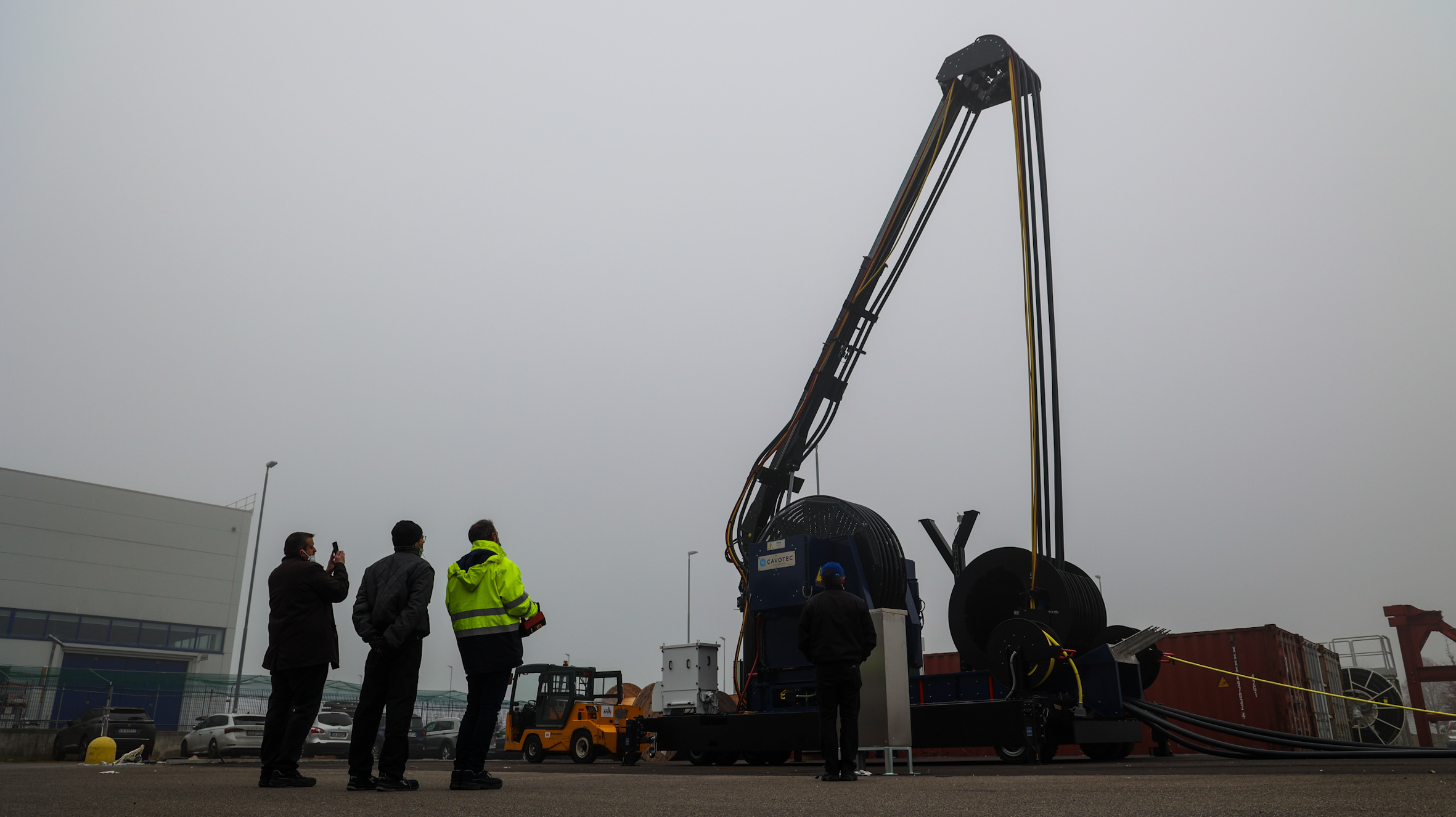 In 2020, just before project works commenced, the European Commission included GHCAP in a list of 140 transport infrastructure projects across Europe for co-financing through Connecting Europe Facility, the European Union's scheme for sustainable transport infrastructure.
The project will introduce shoreside electricity in the Grand Harbour's main cruise liner quays in Floriana, Marsa and Senglea. Infrastructure Malta will subsequently extend this technology to Laboratory Wharf and to Ras Hanzir (Fuel Wharf), in Paola, to Lascaris Wharf in Floriana and to parts of the Palumbo Shipyards and the Mediterranean Maritime Hub. At Ras Hanzir, the agency will soon launch the construction of a new 360-metre cargo handling facility to expand the Harbour's capacity, flexibility and efficiency.
Preliminary studies indicate that through GHCAP, within 20 years Malta will save up to €375 million in costs linked to the measurable consequences of air pollution, such as effects on health, the natural environment, infrastructure and agriculture. It will also reduce the impact of cruise liner noise and engine vibrations in the Grand Harbour area.
Through this project, Infrastructure Malta will drastically reduce the emissions of cruise ships visiting Malta. By switching off their auxiliary engines, cruise liners will emit 93% less nitrogen oxides, 92.6% less particulate matter and 99.6% less sulphur dioxide. These pollutants are among the principal causes of respiratory illnesses and other health problems. GHCAP will also cut 39.6% of the cruise liners' carbon dioxide emissions, which contribute to the climate emergency.