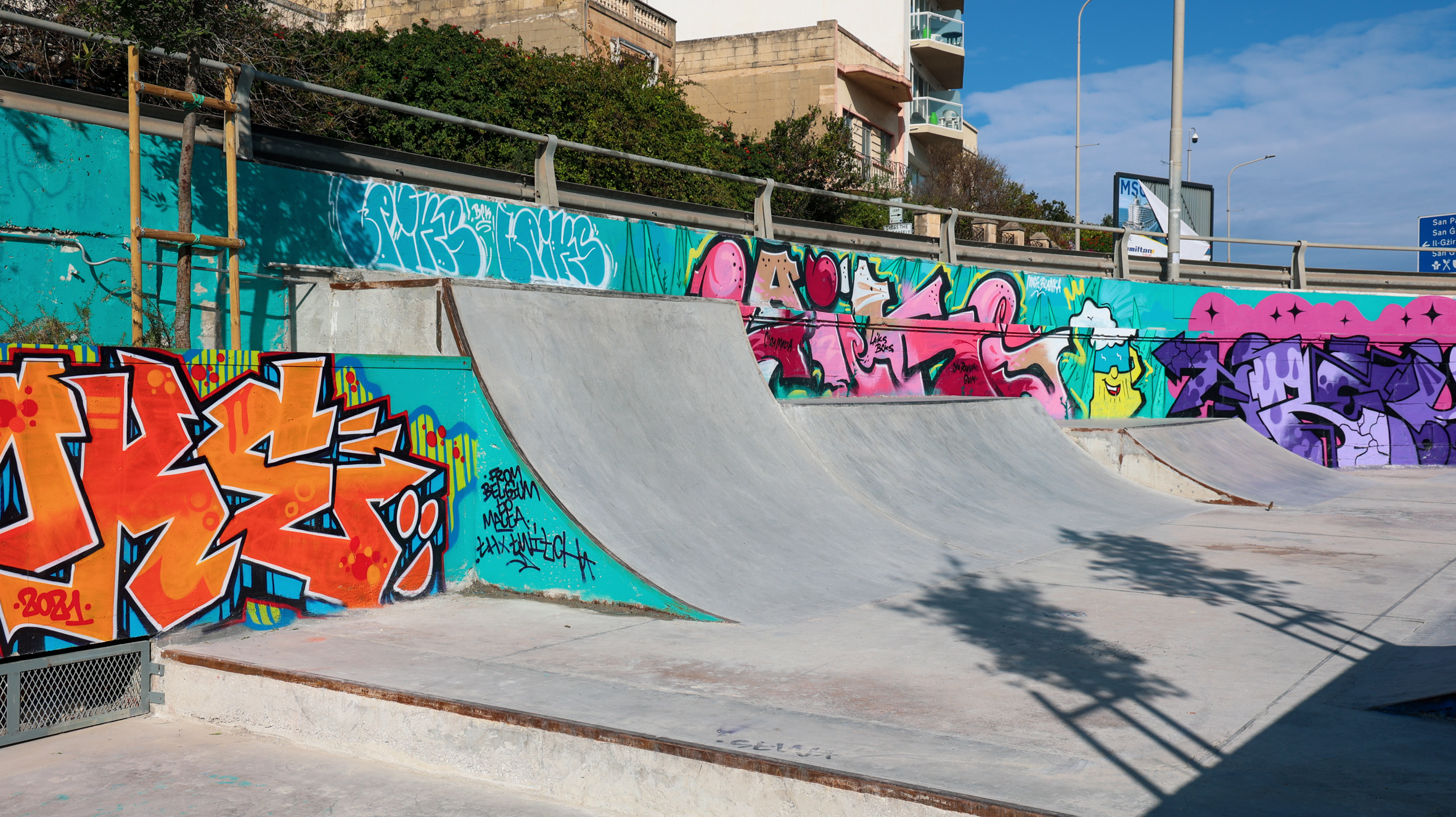 Infrastructure Malta renovates Msida Skatepark
Infrastructure Malta collaborated with the Malta Skateboard Association to renovate the Msida Skatepark with new ramps and steel rails, new trees, new lighting and new graffiti artworks.
The Msida Skatepark at the Tal-Qroqq Roundabout, next to the University, had seen very little maintenance since it was opened in 2008. Earlier this year, Infrastructure Malta consulted the Malta Skateboard Association to launch an upgrade of this area, including major waterproofing works to protect the newly-refurbished Tal-Qroqq Tunnels beneath.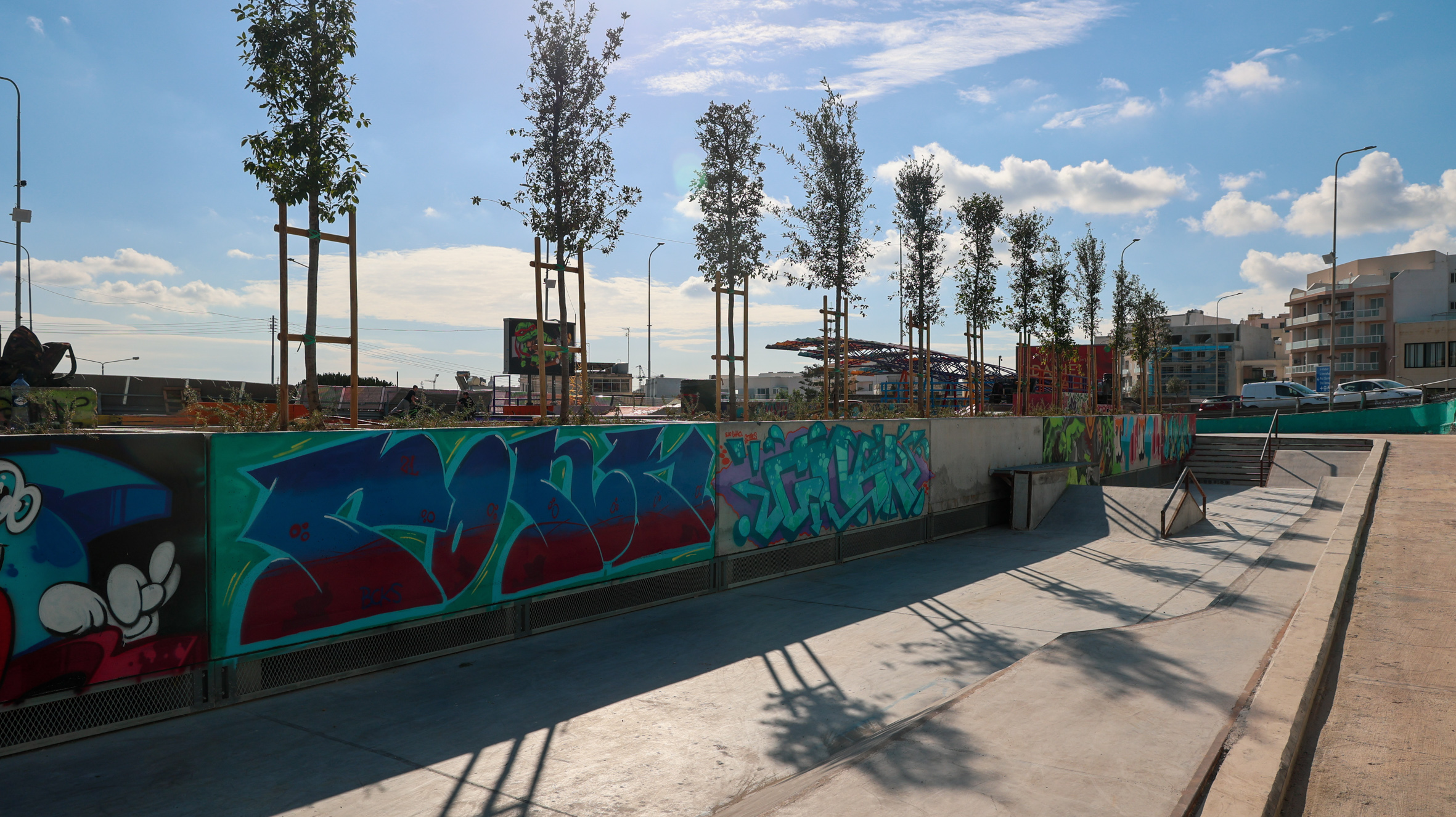 The Association proposed several safety improvements to the skatepark's existing facilities, as well as new ramps and other features to help local skateboarders and BMX riders practise these fast-growing street sports in a better environment. Infrastructure Malta incorporated the Association's proposals in its plans, as works on site started last August.
Workers replaced all the worn skateboarding steel rails, repaired the boundary walls and the chipped concrete skating surfaces, built several new ramps, installed a new lighting system and repainted the park's pre-existing decorative lamp posts in a new colour scheme. In the meantime, Infrastructure Malta commissioned a team of 10 graffiti artists led by James Micallef Grimaud to create new street art on some of the skatepark's concrete surfaces, replacing older works that had faded beyond recognition.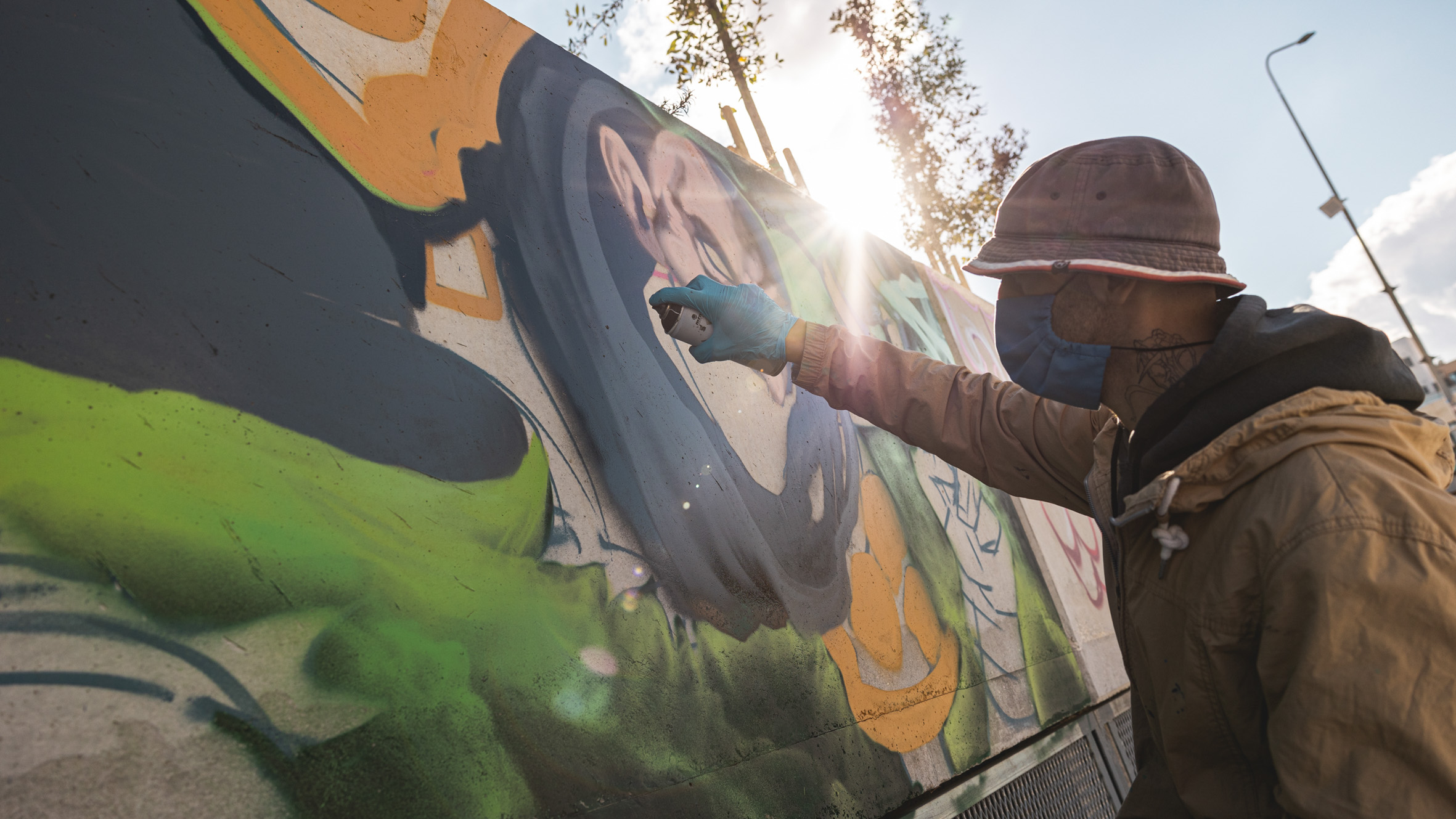 When the skatepark was developed years ago, the landscaping pits were not adequately waterproofed. As a result, irrigation and storm water was seeping into the Tal-Qroqq Tunnels beneath and damaging its concrete structure. The Tal-Qroqq Tunnels have just been rehabilitated as part of another Infrastructure Malta project to upgrade Malta's four main road tunnels. Infrastructure Malta redeveloped the skatepark's landscaping pits with improved waterproofing and stormwater systems.
The non-indigenous trees removed from the old landscaping pits were transplanted in other locations. The new custom-made planters embellishing the skatepark are equipped with appropriate drainage systems to reduce the risk of water damage in the tunnels beneath. The planters contain 14 new indigenous holm oak trees, palm trees and many other plants. Environment Landscapes Consortium Ltd, the company entrusted with the upkeep of landscaping in Malta's public spaces, will continue taking care of these trees and plants in the coming years.