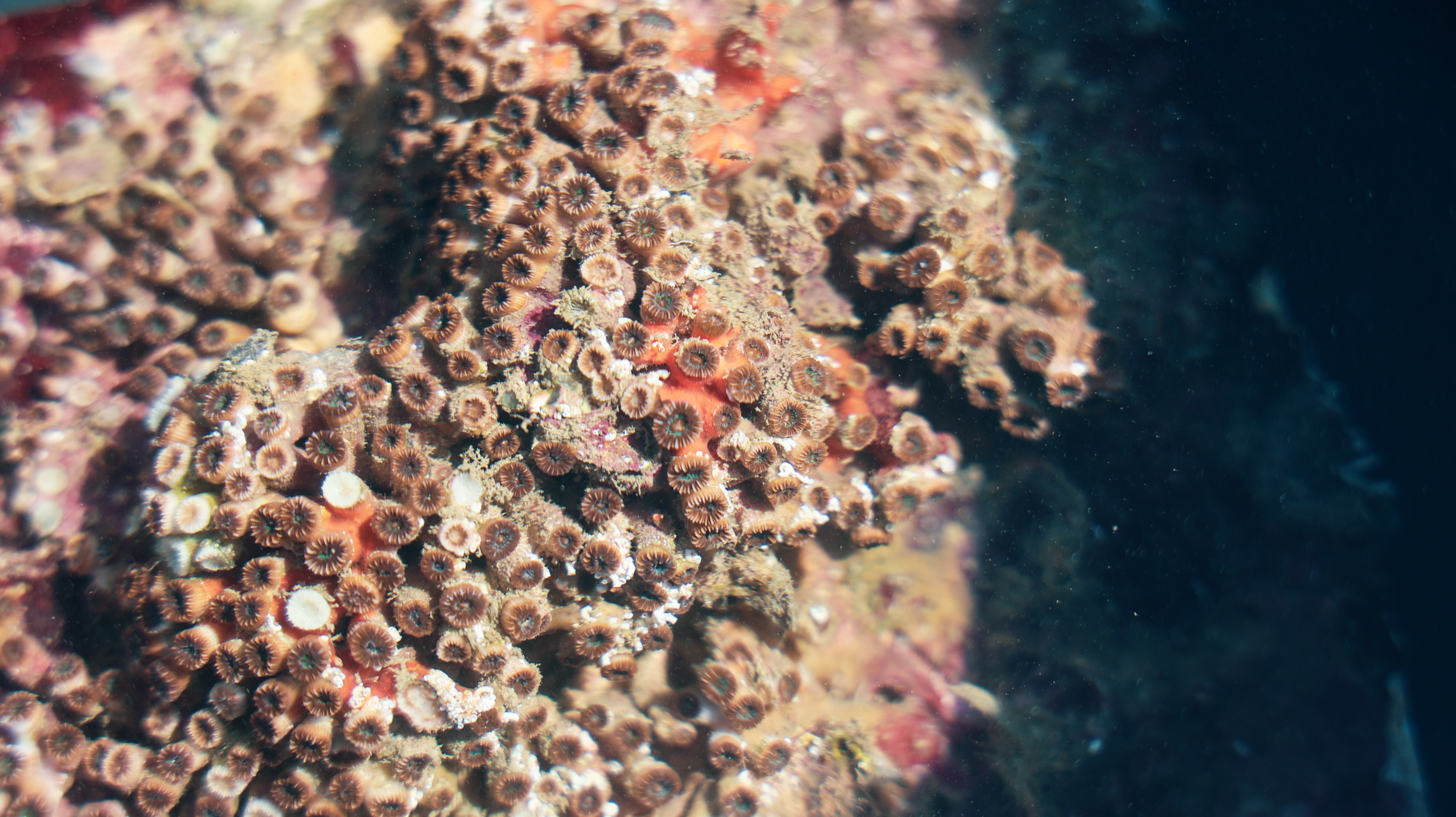 Translocating endangered coral colonies at the Grand Harbour
Infrastructure Malta translocated pillow coral colonies from Pinto Wharf to other areas of the Grand Harbour, to protect them before it starts works to extend this wharf's quays in the coming months.
Mediterranean cushion coral (Cladocora caespitosa) is a protected species of stony coral endemic to the Mediterranean Sea. It is listed as an endangered species in the Red List of Threatened Species, due to several threats including rising sea temperatures, sea pollution and human intrusions to their habitats, such as shipping and coastal recreational and industrial developments.
During the planning of an upcoming project to rebuild and extend the cruise liner quays at Pinto Wharf, marine benthic surveys identified the existence of small and medium-sized colonies of pillow corals along the wharf's submerged wall. While all applicable mitigation measures to minimise the environmental impact of the quays' reconstruction will be implemented, the works can still affect the corals' existing habitat. In the quays' new design, the existing wharf wall will be covered by an overlying structure, blocking sunlight from reaching the corals. Due to these threats to their survival, scientists and the environmental authorities recommended the corals' translocation.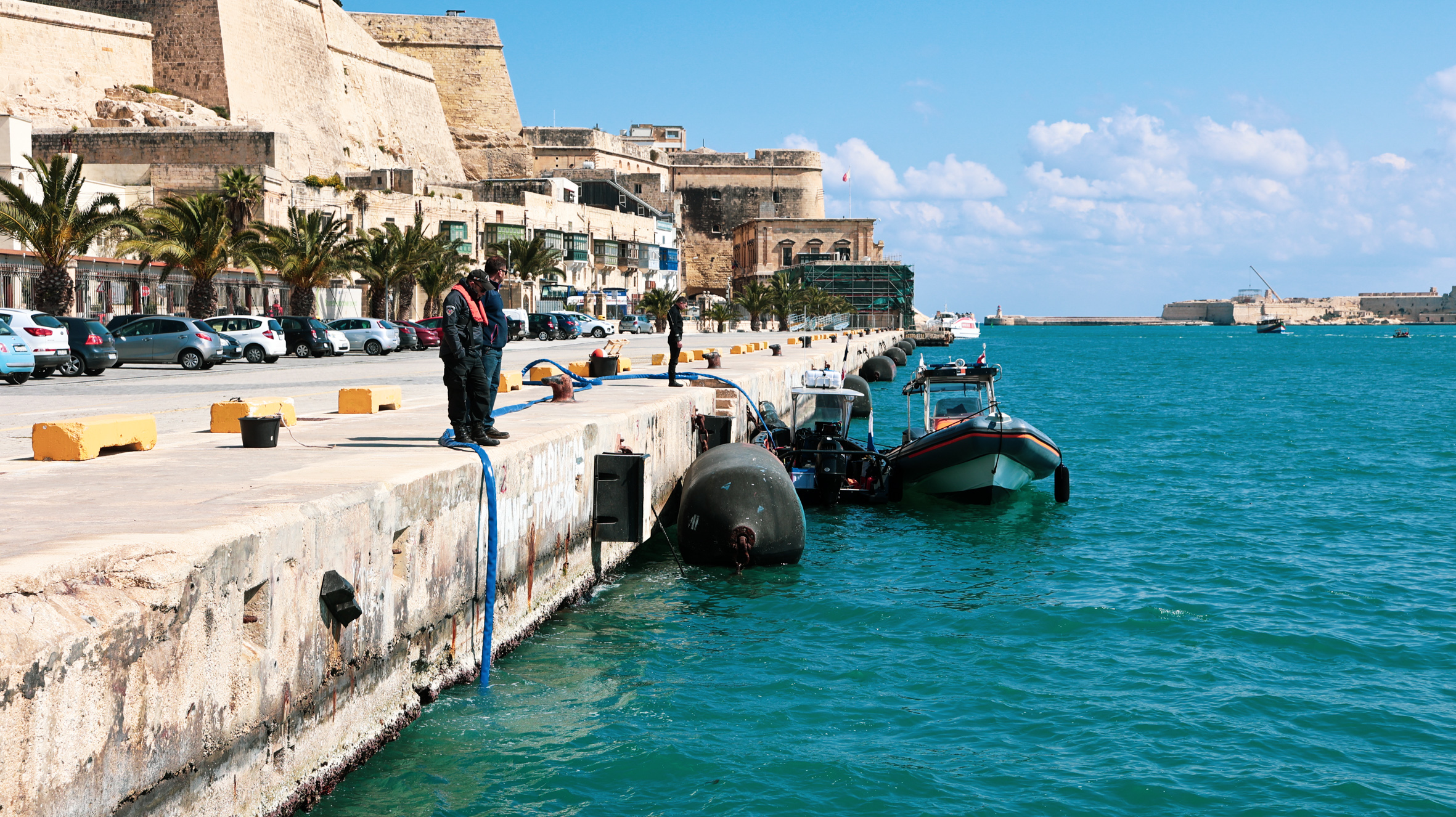 A few weeks ago, a team of scientists and specialised divers led by marine biology researchers Professor Joseph A. Borg and Dr Julian Evans launched a delicate operation to carefully cut the concrete surfaces on which the fragile coral colonies were living and re-attach them to similar underwater surfaces in other areas of the Grand Harbour in Cospicua and Kalkara. Since these corals are very sensitive to elevated temperatures and other changes in their habitat, the divers had to keep the detached colonies submerged in large water-filled containers and immediately transport them by boat to re-attach them in an identical environment in their new locations.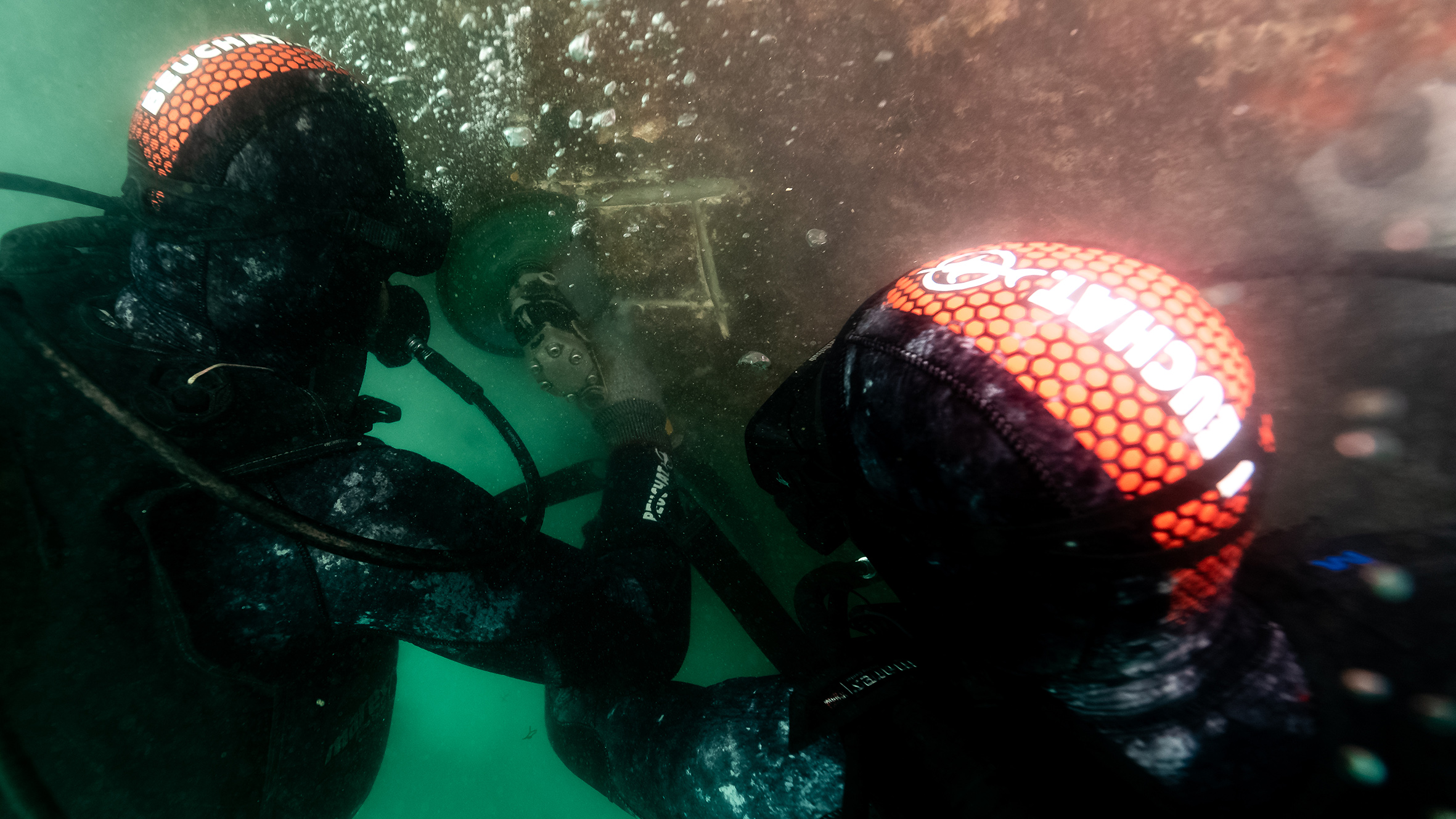 The operation saved 41 coral colonies, moving them away from the area where Infrastructure Malta will soon start reconstruction works. Scientists will continue monitoring the relocated corals to assess their state of health and to identify improvements for future translocations of this species. The operation was planned in consultation with the Environment and Resources Authority.
Infrastructure Malta is soon starting the upgrading of cruise liner quays 4 and 5 at Pinto Wharf, as well as Lascaris Wharf next to them. It will consolidate and extend these structures, to facilitate berthing operations. The new quays will also have shore-to-ship electricity connections, which the agency is installing as part of the Grand Harbour Clean Air Project. This EU-funded project is introducing shoreside electricity in the Grand Harbour to reduce more than 90% of the air pollution emitted by cruise liners and other vessels visiting Malta.