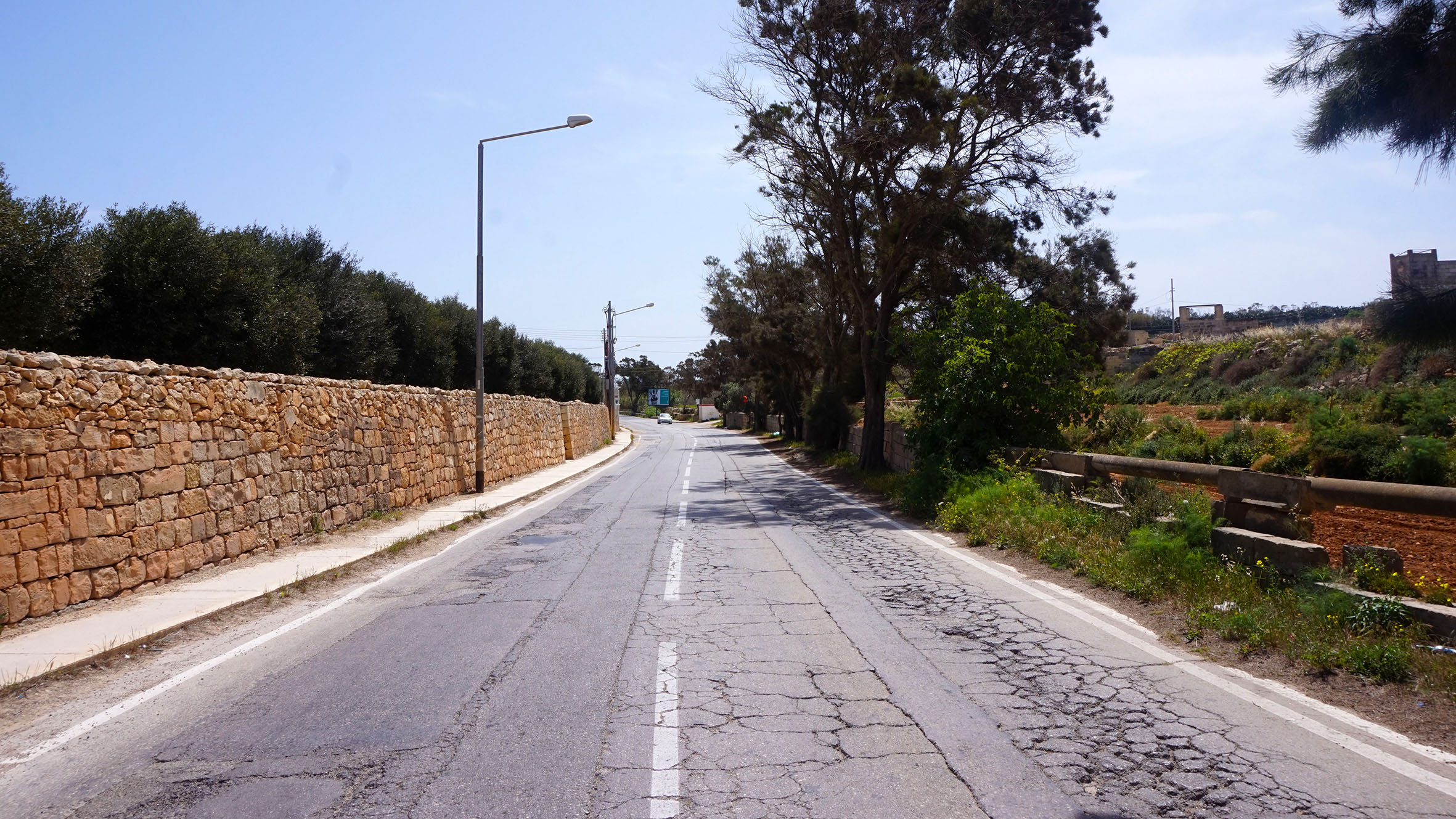 New Zabbar to Marsascala pedestrian and cycling track
Infrastructure Malta is rebuilding Wied il-Ghajn Road and Haz-Zabbar Road to introduce a new segregated pedestrian and cycling track between Zabbar and Marsascala.
This €2 million two-phase project will start with the reconstruction of the two roads' carriageways, which will retain their two-lane configuration but will be redesigned with a narrower footprint and a safer alignment. This layout will free up space for the second stage of the project, including the new pedestrian and cycling path, safer bus lay-bys and 2,000 metres squared of new landscaped areas with new trees and other plants.
The two existing roads, also known as the old Marsascala Bypass, currently have no adequate facilities for pedestrians, bus commuters and cyclists. During the second phase of this reconstruction project, Infrastructure Malta will build a new pedestrian and cycling track physically separated from car lanes with concrete kerbs and new landscaped areas. The mature trees along one side of Wied il-Ghajn Road will be retained and incorporated in this landscaped strip. Most of this infrastructure will be built within the roads' existing footprint, except for small sections of the new cycling track which must be built on adjacent agricultural land.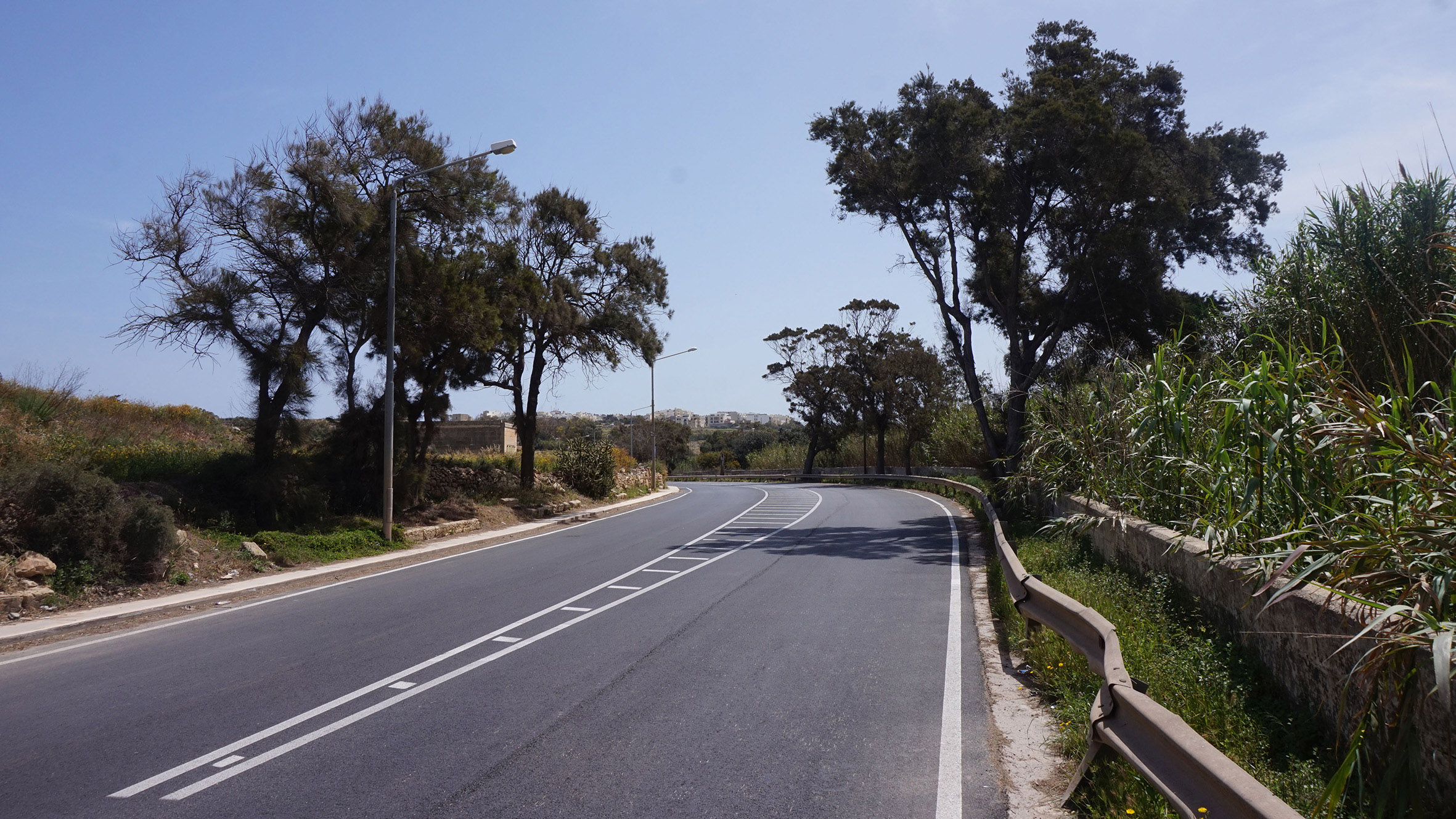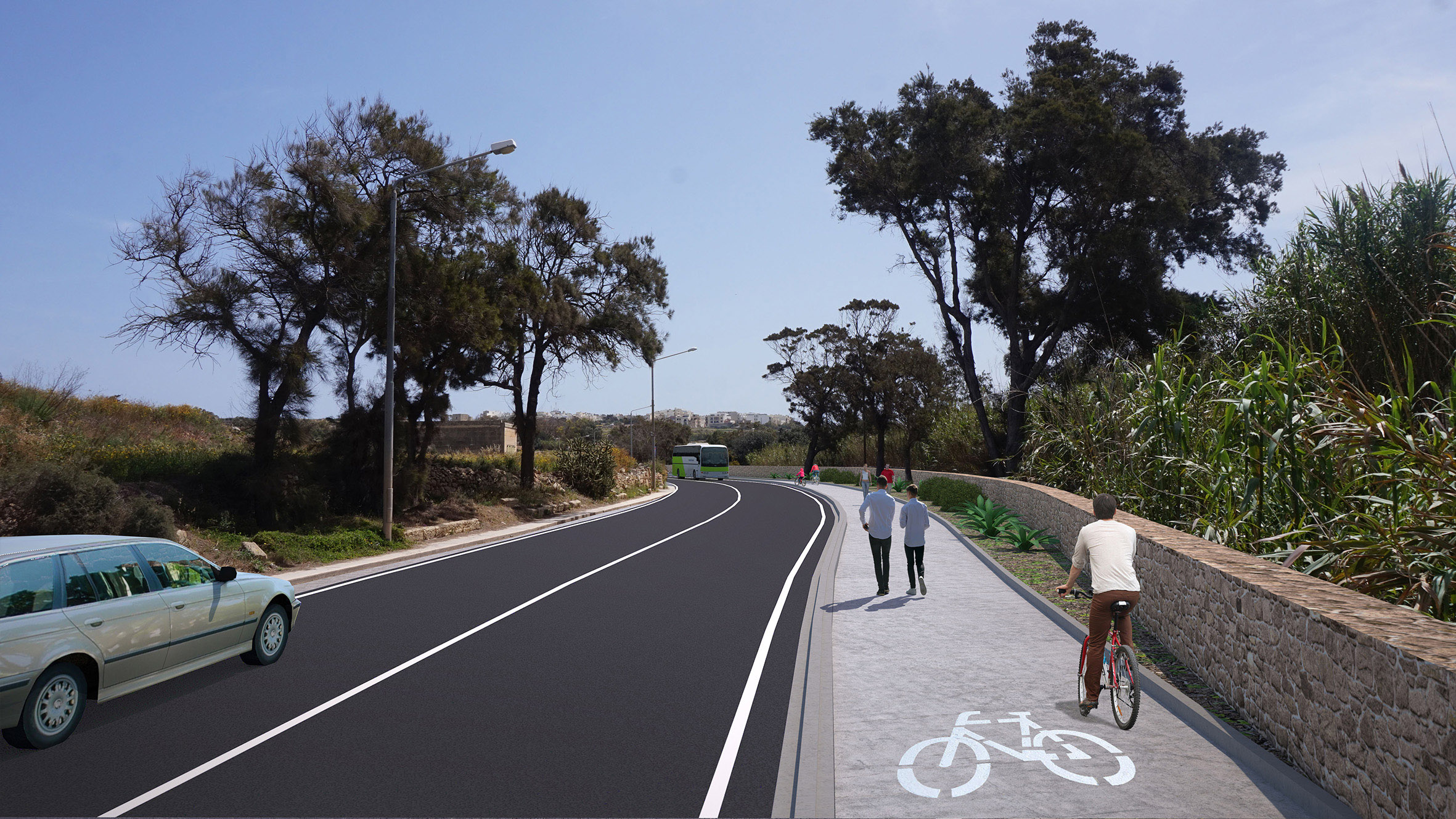 The asphalt-surfaced, bi-directional footpath and cycle lane will extend over one kilometre along these two roads, to create a safer and quicker alternative transport connection between the two localities. It will be the fourth pedestrian and cycling track of its kind in Malta. The first one was built along L-Ahhar Hbit mit-Torok Road, between Zabbar and Zejtun, in 2019. Another segregated pedestrian and cycling track opened earlier this year in Hal Qormi Road and San Tumas Road, between Luqa and Qormi. Infrastructure Malta is currently also building a four-kilometre segregated cycling route connecting Mriehel, Birkirkara, Balzan, Attard and Ta' Qali, as part of the Central Link Project.
The project also includes the reinforcement of the underground distribution networks beneath the surface of the two roads, new stormwater catchments and a new street lighting system illuminating the carriageway and the pedestrian and cycling track. Where necessary, new boundary walls will be built as well.
The first phase of the project is scheduled to commence in the coming weeks. The second phase will be ready in January 2021.
Ing. Fredrick Azzopardi, Infrastructure Malta's Chief Executive Officer, explained that through this project, the wide carriageway of an old road is being repurposed to introduce new facilities for more sustainable modes of travel. "Where possible, we're seeking to maximise available spaces on our roads to create safer infrastructure for pedestrians, bus passengers and cyclists. As we gradually introduce more of these connections, we're encouraging our communities to consider walking, cycling or public transport, as a more affordable, eco-friendly alternative to private cars," Ing. Azzopardi said.