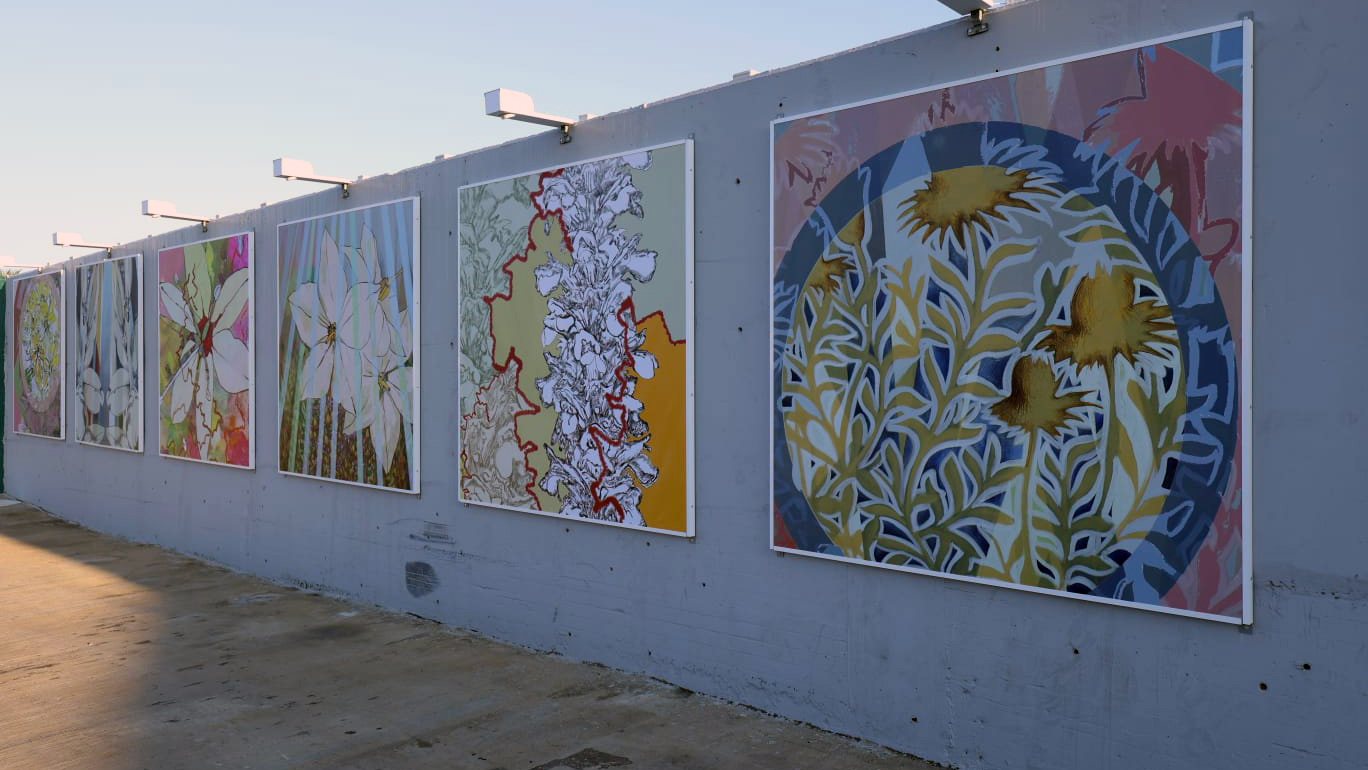 Introducing the first outdoor art gallery in Malta
Infrastructure Malta teamed up with the MCAST Institute for the Creative Arts to introduce Malta's first outdoor art gallery, an alternative exhibition space amidst the new green walls of the Marsa-Hamrun Bypass.
This new art space is set up in a long lay-by halfway along the 350-metre vertical garden covering the high retaining walls of the southbound carriageway of this busy seven-lane road between Santa Venera, Qormi and Marsa. Infrastructure Malta completed the installation of the green wall earlier this month, through a separate collaboration with Ambjent Malta.
The new outdoor art gallery features ten large square frames where students and lecturers from the Malta College of Arts, Science and Technology (MCAST)'s Institute for the Creative Arts will be exhibiting prints of their works. Eventually, Infrastructure Malta and the Institute will also open this outdoor art display to other local and international artists as well.
The first collection of works in this gallery was created by Carmen Aquilina, Pierre Mifsud and Darren Tanti, the three art lecturers who developed this new public art concept with Infrastructure Malta. Drawing upon the adjacent green wall, the longest of its kind in Malta, the artists were inspired by this effort to bring nature back to invigorate the urban environment in which we live, work and travel. The artists use a combination of photography, painting, digital manipulation and other media to celebrate local endemic flower species, such as the Maltese rock-centaury (widnet il-bahar) and the Maltese spider orchid (brimba sewda).
Ing. Fredrick Azzopardi, Infrastructure Malta's Chief Executive Officer said that the agency will continue sponsoring the Institute for the Creative Arts' students and lecturers to exhibit new art prints every few months. "We want to keep this space alive with a variety of visuals and ideas for many years to come, bringing the creativity of different artists closer to the thousands of commuters who travel through this principal south-central route every day. We also hope that this concept can be adopted in other public spaces as well, as part of our long-term commitment to the development of more sustainable infrastructure in the Maltese Islands.
Prof. Joachim James Calleja, Principal and Chief Executive Officer of MCAST, welcomed Infrastructure Malta's interest in supporting the creative output of its Institute for the Creative Arts. In fact, MCAST is very keen to see this collaboration develop further, especially with the continued involvement of its learners since it gives them the opportunity to work on real life projects beyond the experiences of the College. While this phase of the project saw learners work as part of the creative team, especially on aspects of documentation and presentation, the creative process that they witnessed is to serve as an inspiration for future reinterpretations of the project.