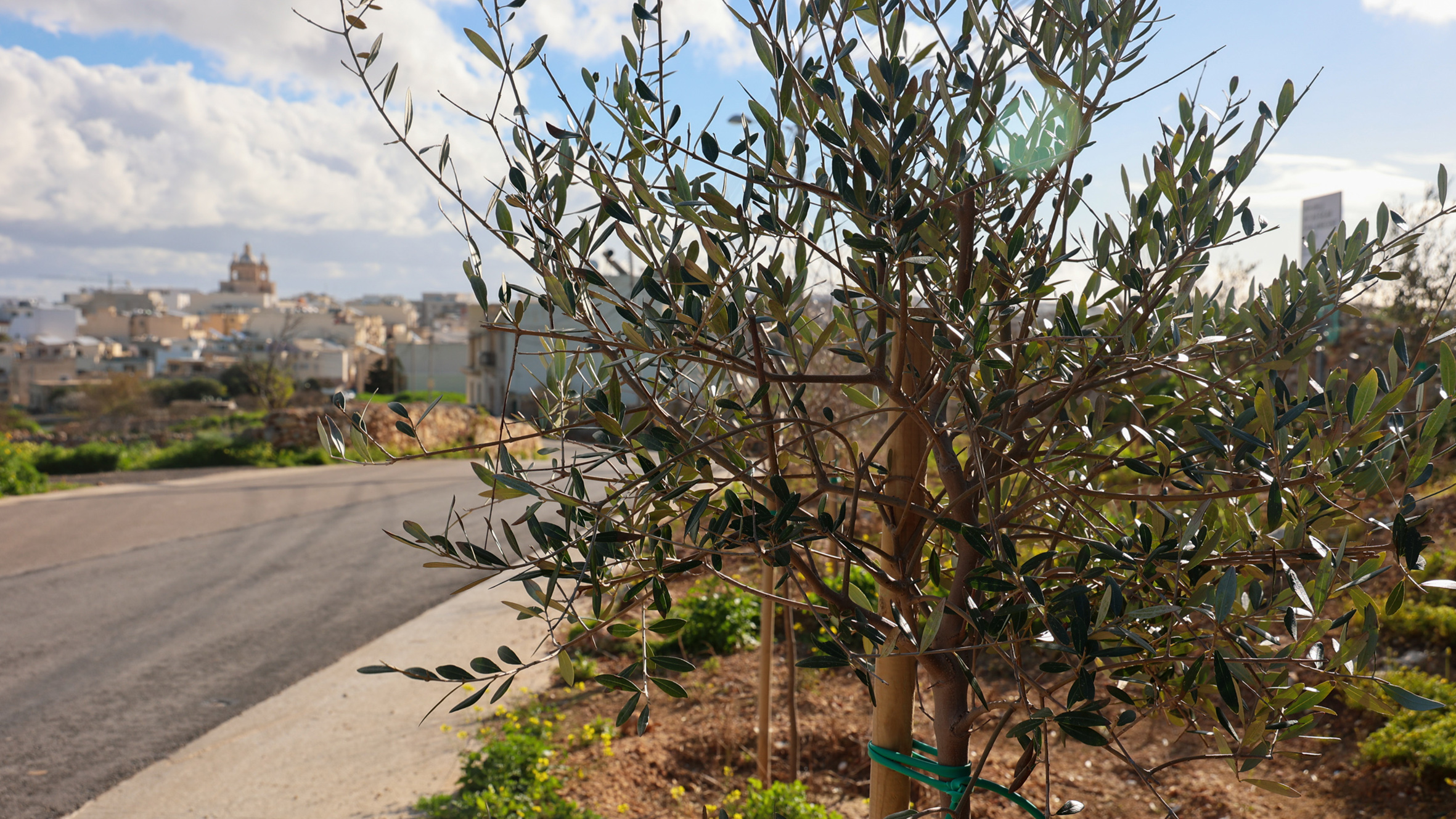 Infrastructure Malta plants 22162 trees in 2021
Infrastructure Malta planted 22,162 trees in Malta and Gozo in 2021, an average of 60 trees a day.
The agency's nationwide afforestation initiative has now added more than 42,000 trees and 38,000 shrubs in different urban and rural locations since it was launched in summer 2019. It is also contracting landscaping companies to continue watering and taking care of these trees and shrubs for several years, until they are established in their environment. If any of them are damaged or stolen, or if they do not survive, the agency is replacing them with new ones. While in 2020 it had to replace over 1,000 trees that were stolen, accidentally damaged or vandalised, this number has drastically decreased last year following the introduction of several security measures, including surveillance cameras.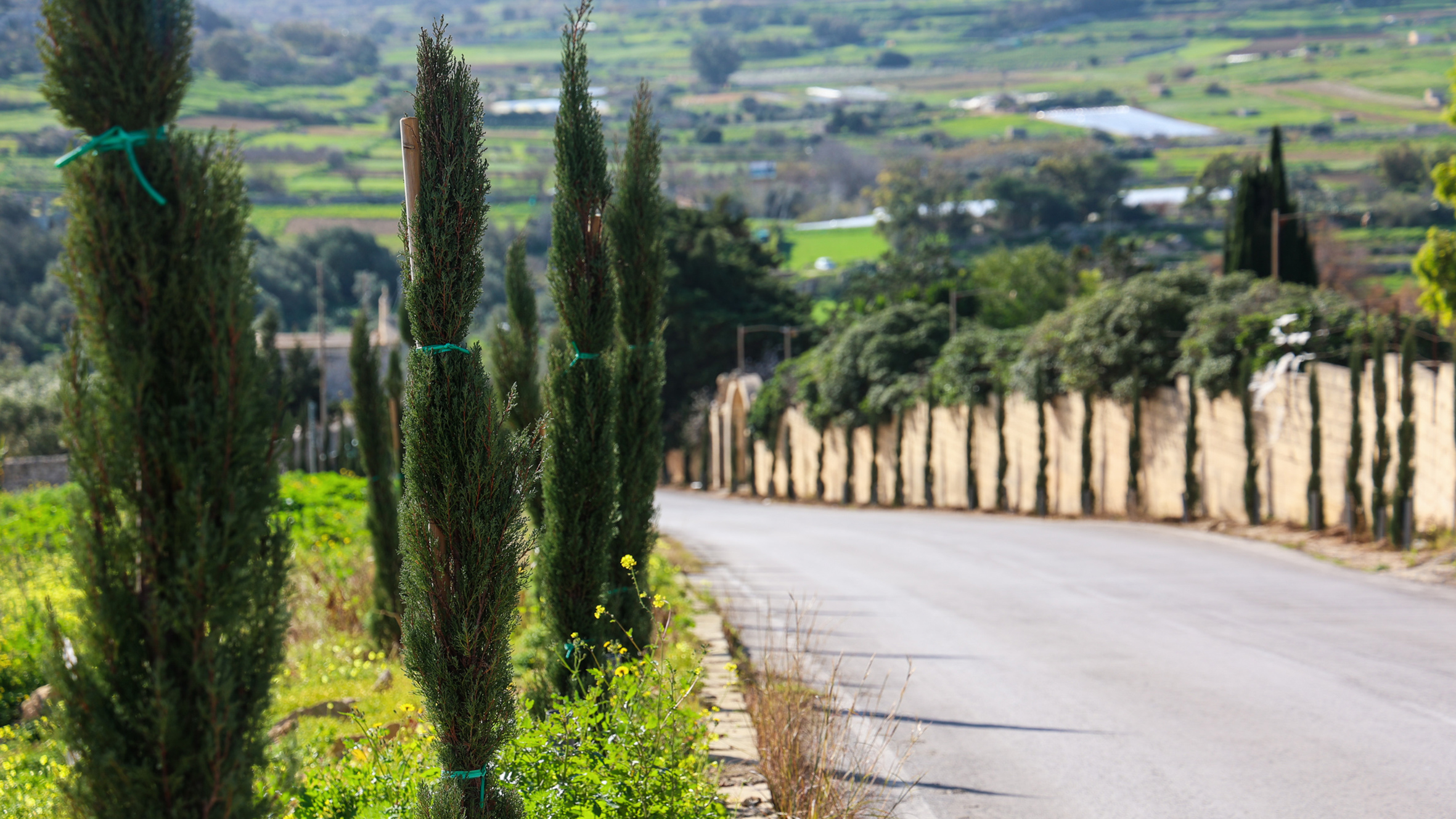 Infrastructure Malta invested €4.4 million in this tree-planting programme in 2021. It planted new trees and shrubs in 68 different areas in 35 localities. Besides urban and rural roadside open spaces, these locations also include school grounds, areas around the University of Malta and the Institute of Tourism Studies as well as open spaces managed by the Archdiocese of Malta, local Scout groups, sports clubs and other non-governmental organisations. For the first time, Infrastructure Malta also extended this initiative to Gozo, with the planting of trees and shrubs in Xewkija.
Where necessary, before planting, Infrastructure Malta cleans the selected locations, adds soil, repairs or rebuilds boundary walls, installs irrigation systems and carries out other works necessary to create a better environment for the new vegetation.
During the first half of the year the agency worked with Caritas Malta to form Bosk it-Tama (Grove of Hope), a new space for reflection within the grounds of the San Blas Therapeutic Community, a drug addiction rehabilitation residence in Zebbug. Infrastructure Malta planted 352 indigenous trees and shrubs and installed a new irrigation system to ensure they are regularly watered. The residents of this community are now continuing to take care of these trees and shrubs as part of their rehabilitation programmes.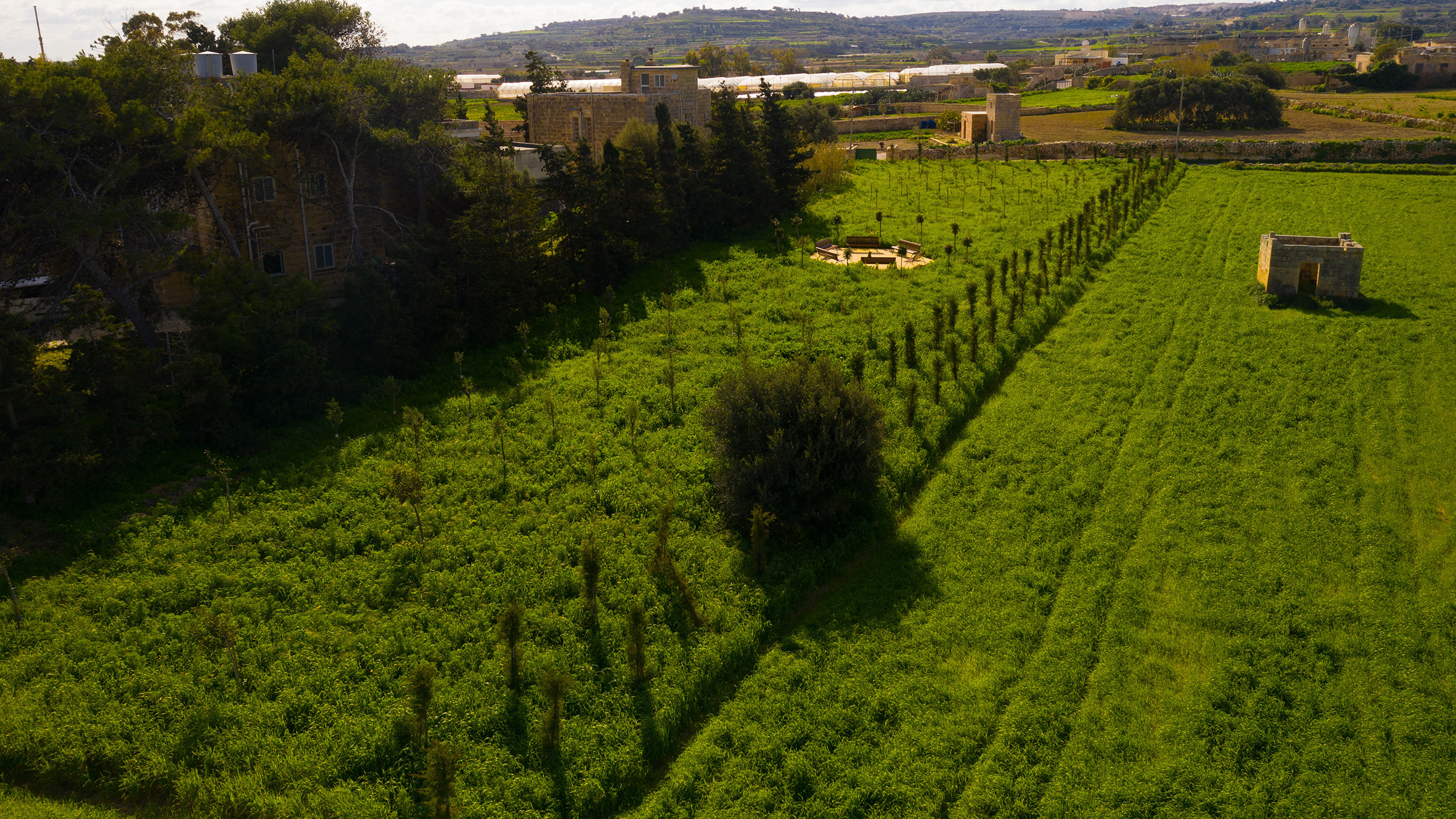 Infrastructure Malta also worked with the Archdiocese of Malta to create a garden on the roof of the vocational centre at the Archbishop's Seminary, in Tal-Virtù, Rabat. A first for the agency, this roof garden with 730 trees, shrubs and other plants is complementing the mature gardens around the seminary's buildings as another place where students and seminarians can find a peaceful environment for quiet reading, study and reflection.
Many other new trees and shrubs are in landscaped areas that the agency formed around the infrastructural projects it completed during the same year, such as the Marsa Junction Project, the new Gheriexem Road Promenade and the Santa Lucija Roundabout Underpass Project.
This green investment will continue in the coming months, as Infrastructure Malta continues to reach out to local councils and other organisations to plant more trees in other open spaces. Individuals or organisations who would like to suggest public spaces where Infrastructure Malta can plant more trees are encouraged to send their ideas by email on sigar.im@infrastructuremalta.com.