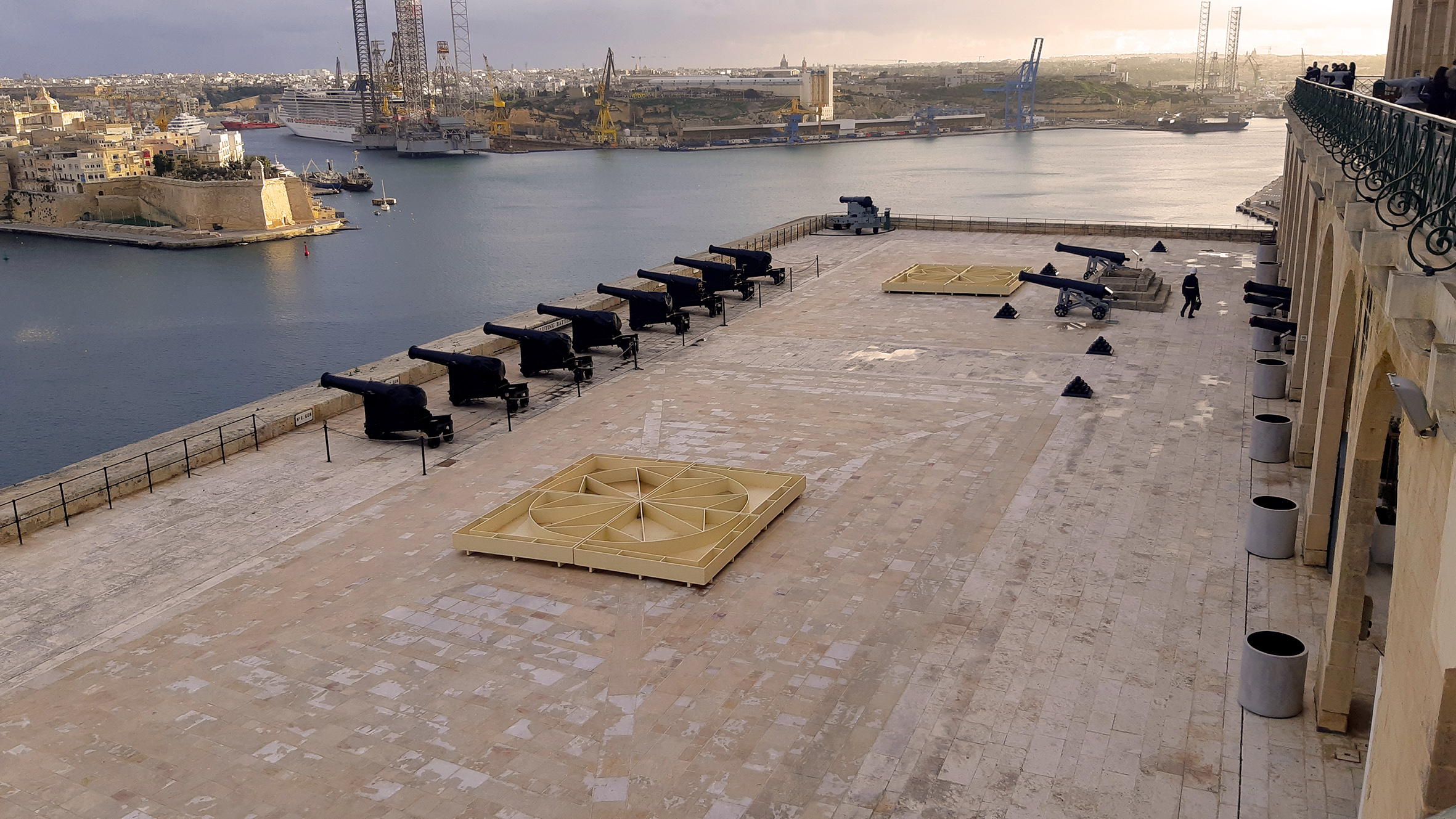 Infrastructure Malta completes Saluting Battery paving restoration
Infrastructure Malta laid new paving slabs at the Saluting Battery of the Upper Barrakka Gardens, in Valletta, reinstating it to the way it looked when the Knights of St John built it in the 16th century.
This €100,000 intervention is replacing a green lawn which was installed in the middle of this panoramic platform over 10 years ago. Water from the lawn's irrigation was seeping into the bastions beneath and flooding the underlying Lascaris War Rooms, one of the most important sites of Malta's World War II history, causing extensive damages to its structure and military relics. Infrastructure Malta laid the new limestone paving as part of an ongoing collaboration with Fondazzjoni Wirt Artna, the heritage trust entrusted with the management of the Saluting Battery and Lascaris War Rooms.
The Saluting Battery is one of the most popular historical sites in the Maltese Islands. Fondazzjoni Wirt Artna's daily re-enactment of the traditional firing of the noon day gun is followed by 700,000 visitors every year. Until the 1950s, the Saluting Battery's cannons on top of the Valletta bastions were primarily used for ceremonial purposes, but were also fired three times a day, to signal time to ships anchored in the harbour and to the people living and working in surrounding localities. The Battery was also used for military defence during the French Blockade of 1798 and in World War II, when it was equipped with an anti-aircraft gun.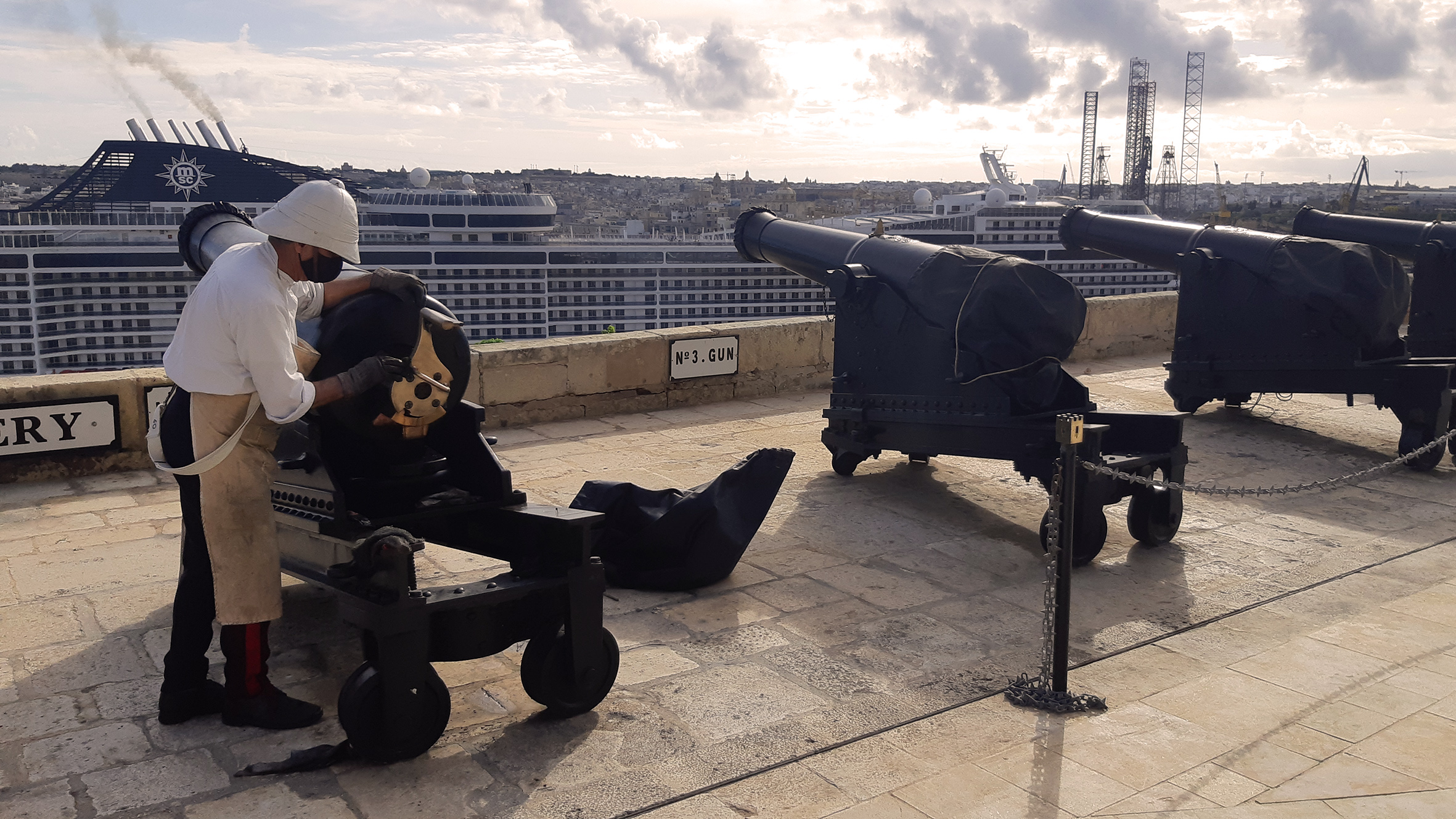 Fondazzjoni Wirt Artna designed the new paving of the Saluting Battery in the same style of flooring in other fortifications of the Knights of St John and of the British Period. The flagstones were cut and laid to form a concentric pattern converging towards two central points in the middle of the platform. As part of the rehabilitation of the Battery, Infrastructure Malta also cleaned and pointed older paving that surrounded the two lawns, to match the new slabs. Fondazzjoni Wirt Artna will now embellish the area with potted trees and plants that do not risk causing further water damage to the bastions and the war rooms beneath.
In another similar collaboration, last year Infrastructure Malta planted over 1,100 trees in the vast grounds of Fort Rinella, in Kalkara, another historical site under the care of Fondazzjoni Wirt Artna. These trees will eventually form part of a family eco park. The two organisations are planning several other joint projects to continue preserving Malta's cultural heritage in the coming years.
More information: www.wirtartna.org