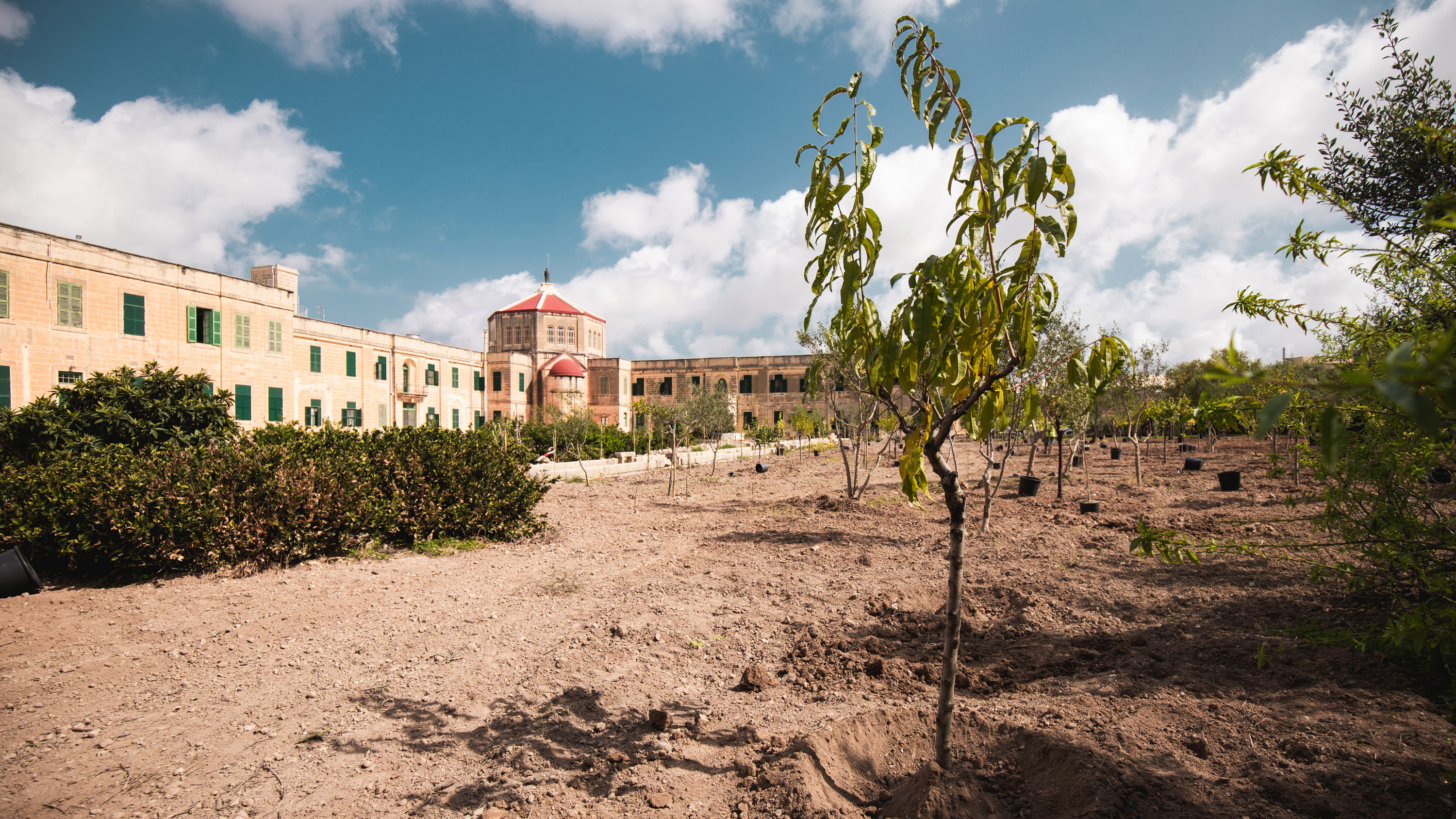 1,400 new trees in the gardens of Dar tal-Kleru
Infrastructure Malta is collaborating with the Archdiocese of Malta to regenerate the gardens of Id-Dar tal-Kleru in Birkirkara, reviving a green lung in one of the few remaining unbuilt areas of this locality.
The agency started supporting the regeneration of the 20,000 square metres of green areas surrounding this residence for priests earlier this year by planting 700 cypress trees around their perimeter. These trees are creating a shelterbelt for the rest of the gardens, where Infrastructure Malta is currently planting another 700 trees, including carobs, Judas trees, bay laurel, olives and oaks, as well as fruit tree species such as white and black mulberry, pomegranate, plum, apricot, peach and apple. Before planting these trees, the agency improved the garden's growing conditions by adding and levelling over 70 truckloads of soil recovered from the sites of its ongoing road projects.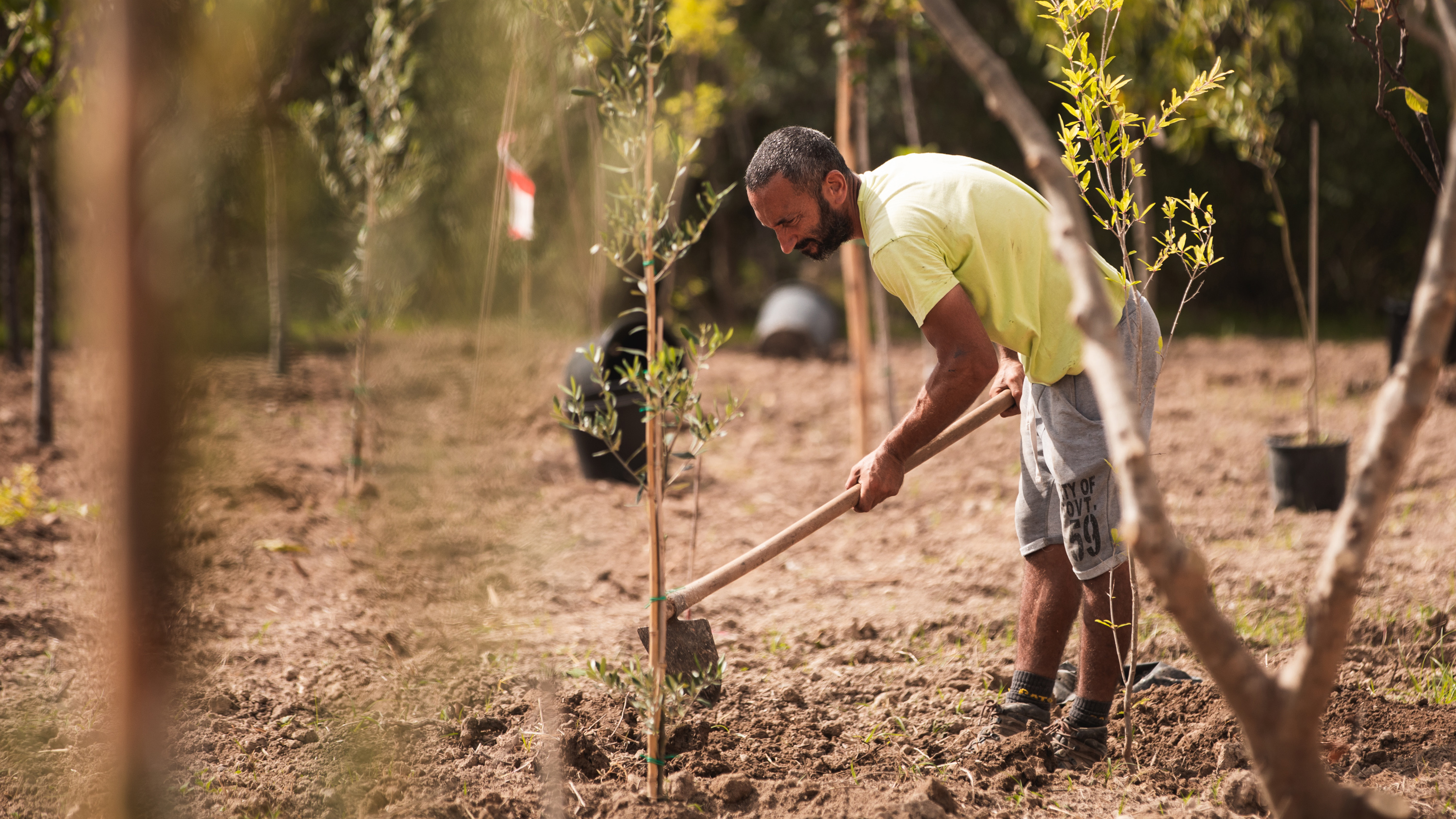 Infrastructure Malta's architects and landscaping contractors helped the Clergy Home's administration plan a new layout for these gardens to improve its pathways, making them more accessible to the home's elderly residents. Parts of the gardens are currently only reachable through steep ramps and uneven paths. Whilst the tree planting is in progress, workers from the Works and Infrastructure Department of the Ministry for Transport, Infrastructure and Capital Projects are repairing the existing footpaths and forming new ones in other areas of the same gardens. Instead of using slabs, the agency's contractors are planting over 1,790 rosemary shrubs to delineate the new paths around the trees.
Infrastructure Malta is also installing a new irrigation system for the new trees as well as several outdoor benches in different areas of the garden. With the support of other benefactors, the Home is also incorporating a new rosary garden and an indigenous grove that can eventually be opened for educational school visits. Other parts of the Home's grounds will continue to be used as a kitchen garden where this community can grow its own herbs and vegetables.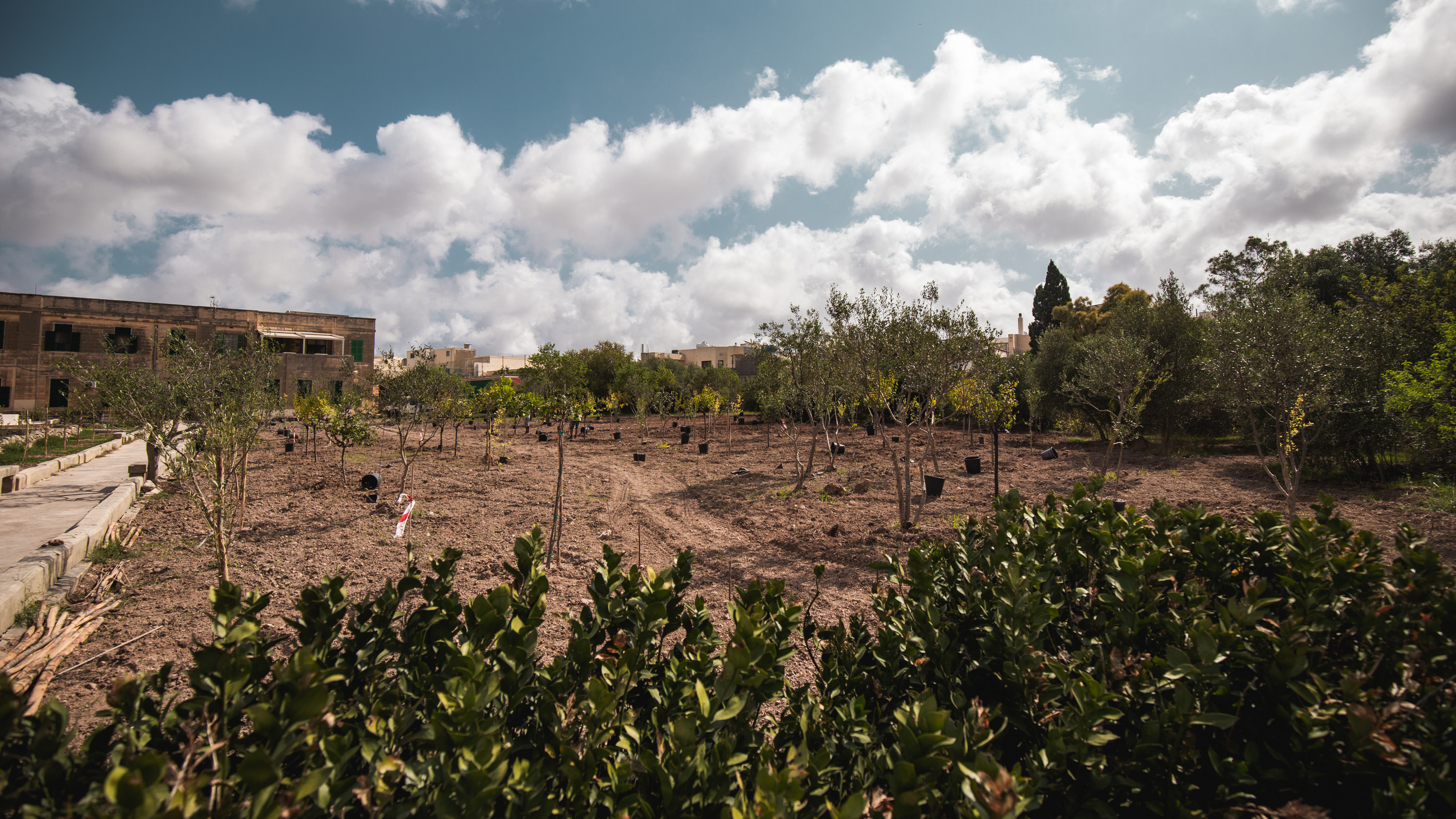 This collaboration between Infrastructure Malta and Id-Dar tal-Kleru was launched following a proposal by David Azzopardi, an environmentalist and a sports educator. He is voluntarily assisting in the regeneration of these gardens, liaising with Infrastructure Malta, with the Home's administration and other organisations to secure the required resources and push the project forward.
Mgr Anthony Cassar, the Home's director, said that this project will help improve the quality of life of the residents of Id-Dar tal-Kleru. Whilst thanking Infrastructure Malta and Mr Azzopardi for this initiative, Mgr Cassar said that this coincides with the fifth anniversary of Pope Francis' encyclical Laduato Si' in which he invites all people of good will to care for our common home. He added that this garden will be named Ġnien Laudato Si'.
Michael Pace Ross, the Administrative Secretary of the Archdiocese of Malta, thanked Ian Borg, Minister for Transport, Infrastructure and Capital Projects, and explained that Id-Dar tal-Kleru's garden could eventually serve for educational purposes, where students can be invited to learn more about indigenous Maltese trees. Mr Pace Ross added that in future it could also offer an opportunity for them to meet elderly priests who have dedicated their life to help so many people in our parishes, and to take heed of Pope Francis' invitation to young people to reach out to the elderly who may be lonely, whilst observing health guidelines.
Mr Pace Ross encouraged landowners and authorities to protect the few open spaces left in our village cores, which provide much needed oxygen to our communities, and which would have a positive effect on everyone's health.
Ing. Fredrick Azzopardi, Infrastructure Malta's CEO, thanked the Clergy Home's administration and the Archdiocese of Malta for giving the agency the opportunity to invest in the improvement of its gardens. "Birkirkara is one of the most densely populated localities in Malta. These gardens are surrounded by many family homes. Regenerating this green area will give hundreds of families improved air quality and a more pleasant environment outside their homes. This project will also help to eventually make these gardens more accessible to the community, especially when they start hosting school visits. We look forward to strengthening this environmental collaboration with the Church through other similar projects."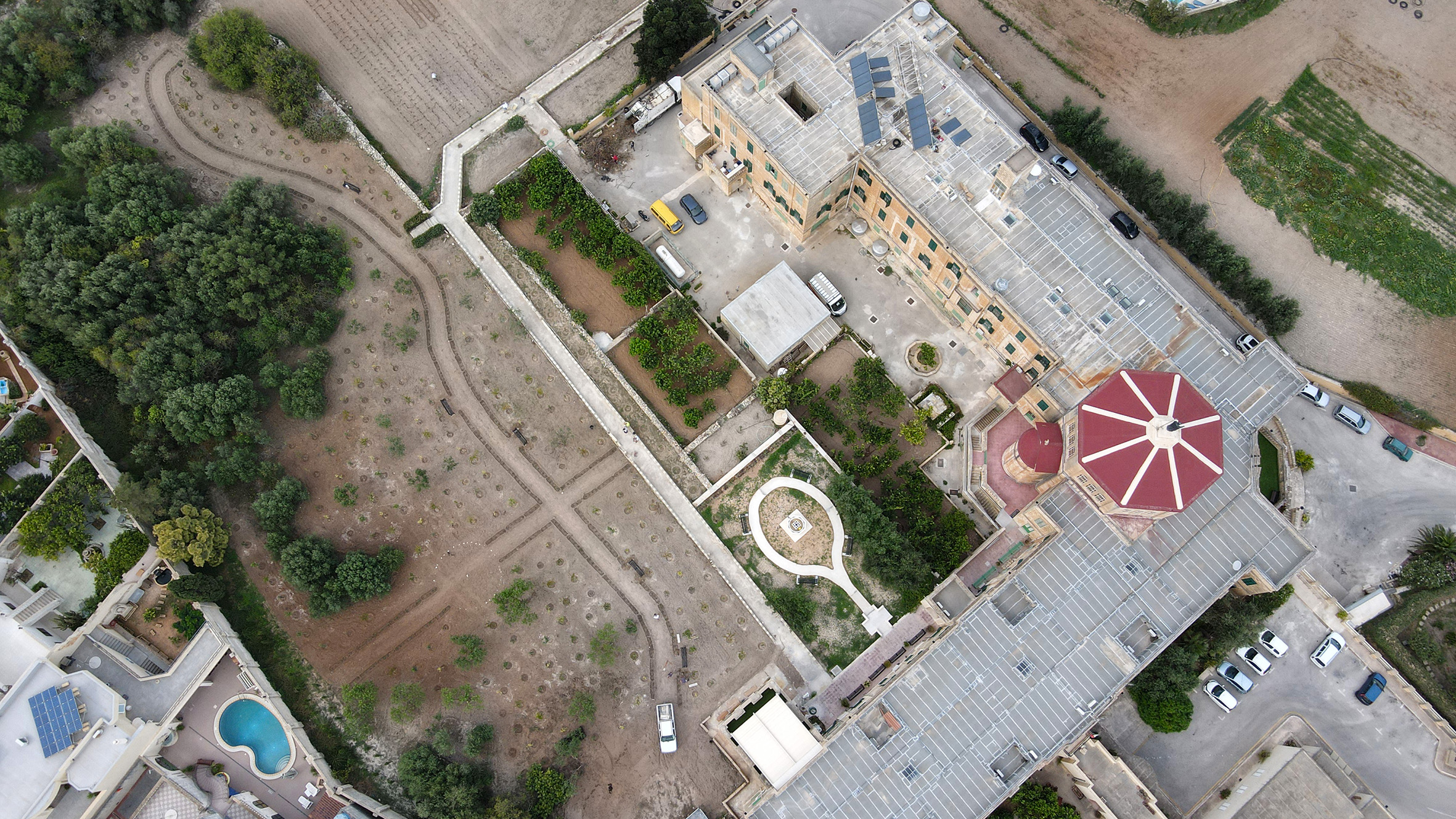 Besides the regeneration of Id-Dar tal-Kleru's gardens, Infrastructure Malta and the Archdiocese of Malta are working together to plant more trees in other open spaces administered by the Church.
The new trees in this home's gardens are among 8,220 trees and 3,870 shrubs that Infrastructure Malta planted in different localities in 2020, as part of its long-term green investment for sustainable infrastructure and improved air quality in the Maltese Islands. Last year, this programme saw the planting of 8,719 trees in 40 locations. The agency's contractors are continuing to water and care for every tree planted for several years, until they are established in their new environment.
Individuals or organisations who would like to suggest open spaces that Infrastructure Malta can consider for the planting of new trees are encouraged to send their ideas by email on sigar.im@infrastructuremalta.com.