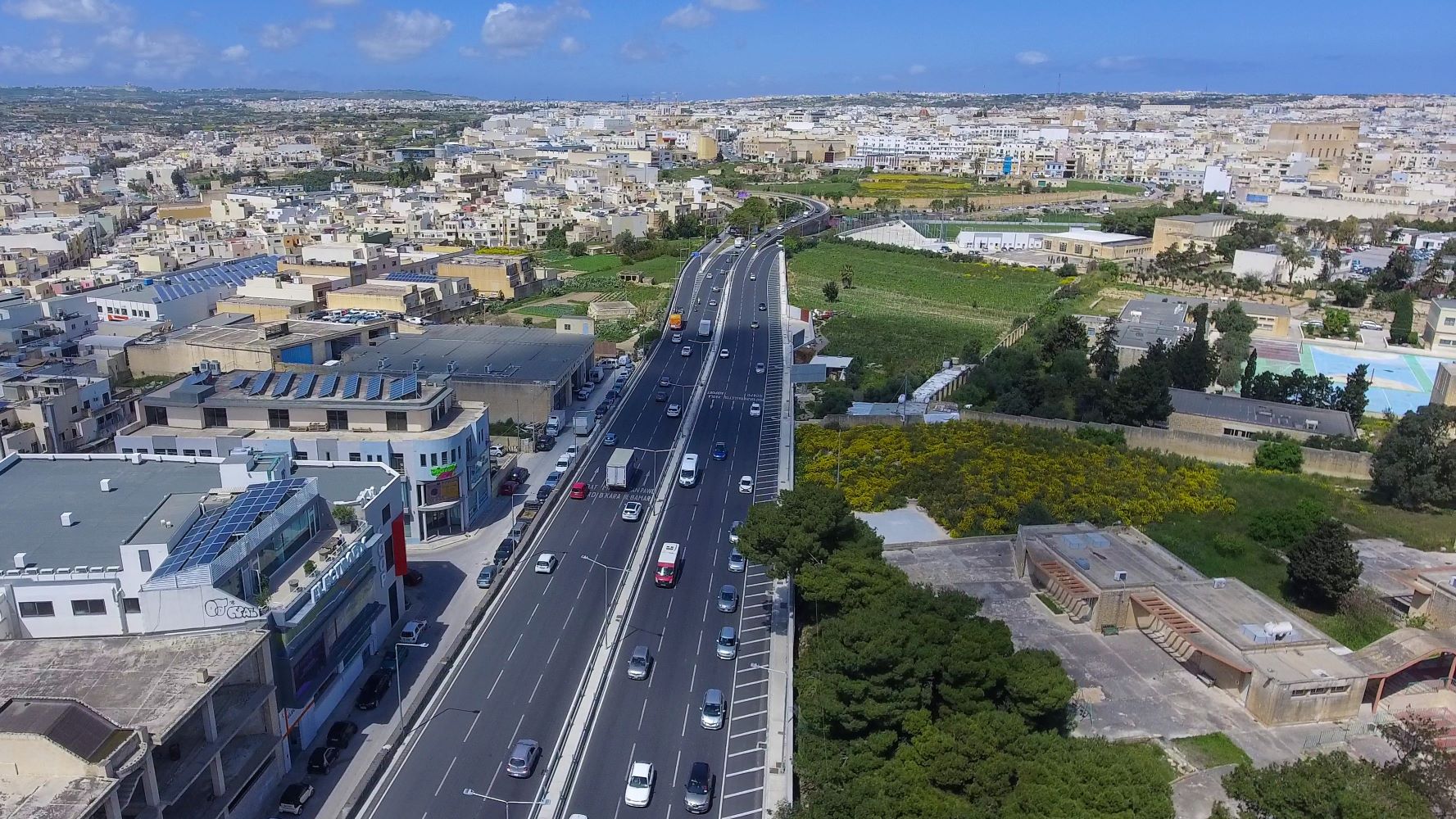 €1,200 million benefits from seven road projects 
According to cost-benefit studies conducted by Infrastructure Malta, the Maltese economy will be benefitting over €1,200 million from €140 million it is investing in seven road projects.
This was observed by economist Gordon Cordina in a presentation he delivered to representatives of trade unions, employers' associations and several other national organisations and authorities on Monday morning, at Fondazzjoni Wirt Artna's Notre Dame Gate, in Cottonera.
The presentation analyses the benefits of seven Infrastructure Malta arterial road investments, including the reconstruction of the Marsa Ħamrun Bypass, the Marsa Junction Project, the widening of Triq tal-Balal, between San Ġwann and Naxxar, the rebuilding of Triq il-Buqana, between Mtarfa and Mosta, the new tunnels beneath the Santa Luċija roundabout, the Central Link Project between Mrieħel and Ta' Qali and the Triq Sant' Andrija upgrade, in Swieqi, Pembroke and St Julian's. Whilst some of these seven projects are completed or nearing completion, others are planned to start being implemented soon. They represent a fifth of Infrastructure Malta's planned road investment programme in the next few years.
Dr Cordina's analysis brings together the travel time savings that these seven road projects will bring to the Maltese road network and identifies several quantifiable and non-quantifiable benefits, including cost savings for families and businesses, reduced accidents and related medical costs, increased labour force productivity and major air quality improvements.
By eliminating bottlenecks and increasing road capacity, the seven road projects will give road users in Malta over €25 million savings in fuel costs every year. This amounts to €75 savings per vehicle, every year, or the equivalent of 61% of the weekly cost of living adjustment (COLA) wage increase announced in the 2019 Budget. By lowering accident risks, the seven road projects are also reducing the costs related to such difficulties, including medical bills, vehicle repairs and other damages.
As they spend less time travelling, road users are gaining five million additional hours every year for more work or leisure. This leads to an €18 million annual increase in working time for the Maltese economy, and an additional 12 minutes of leisure time a week for every road user.
As a result of the seven road projects, air pollution caused by road travel will also decrease substantially. Carbon dioxide emissions from vehicles, one of the main causes of climate change, will decrease by 62,000 tonnes every year. This reduction is the same as the carbon dioxide emissions saved every year by all the photovoltaic (PV) panel renewable energy systems currently installed on buildings in Malta and Gozo.
All these benefits add up to a €1,200 million (€1.2 billion) boost to the Maltese economy within 25 years. For every €1 that Infrastructure Malta is spending in the seven road projects, Malta is getting €6.95 back. These Infrastructure Malta investments have a 61% rate of return to the Maltese economy.
Dr Cordina also listed several other non-quantifiable benefits that Malta is gaining from the projects reviewed. By improving the arteries included in the seven projects, travel times along other parts of the network will decrease as well. Similarly, as arterial roads become more efficient, commuters are less likely to opt for alternative routes through village core streets and secondary countryside roads that are not meant for high volumes of vehicles. Road network upgrades will lead to the creation and shifts of economic activity and jobs, opening up new opportunities in areas currently deemed less favourable due to the existing road infrastructure. As air and noise pollution caused by congestion decrease, nearby lands and properties are likely to gain more value as well.
In conclusion, Dr Cordina observed that these projects are indispensable elements towards the improvement of road transport mobility in Malta. He suggested that the dividends reaped from these projects are reinvested in complementary measures which will effectively maximise the efficiency of road transport and mitigate the costs of increasing road mobility. These include the incentivisation of traffic reduction and modal shift, environmental protection and embellishment, road safety measures and carbon sequestration projects, to valorise the benefits of road projects by ensuring economic growth through smarter mobility.
Dr Ian Borg, Minister for Transport, Infrastructure and Capital Projects, reminded that the analysis presented by Dr Cordina represents only a fifth of Infrastructure Malta's seven-year plan for the Maltese road network. He explained that whilst in itself, this €700-milllion investment is perhaps the greatest ever made in Malta's infrastructure, the Government is not banking on it only. In fact, infrastructural improvements are only one part of the long term plan that the Ministry for Transport, Infrastructure and Capital Projects is spearheading to secure the future sustainability of land transport in Malta. Other important elements of this multi-pronged effort include concrete measures to reduce our dependency on private vehicle use, the consolidation of alternative modes of travel, including public transport and the future development of a rapid mass transport system.

Ing. Fredrick Azzopardi, Infrastructure Malta's CEO said that the findings of Dr Cordina's analysis are an important encouragement to the agency's planning and implementation teams, and to all stakeholders involved in the development of Malta's road infrastructure. He added that the agency's investment needs to be an ongoing process, and not a one-time effort, to ensure the continued effectiveness of Malta's infrastructure. This means that Infrastructure Malta's objectives extend beyond the seven major projects reviewed in the analysis presented on Monday.
Infrastructure Malta will maintain its commitment to the implementation of its nationwide programme to develop better quality infrastructure that adequately supports sustainable economic development whilst meeting the aspirations of thousands of road users, for a better quality of life, Ing. Azzopardi concluded.