Rebuilding the Marsascala breakwater
Infrastructure Malta is starting the second phase of a project to rebuild the old breakwater and its adjacent quays in the inner part of Marsascala Bay.
This €1.9 million project started last year with the reconstruction of 140 metres of quays along San Gorg Street, close to the Marsascala Parish Church, along the northern shore of the bay. These quays are popular among Marsascala residents and visitors for swimming and for seaside walks. Their foundations were scoured by decades of sea erosion and their concrete surfaces were cracked and pitted. In recent years, parts of them collapsed into the sea. Infrastructure Malta rebuilt these quays in a new, safer design, including a wave wall to protect pedestrians and adjacent buildings from rough seas.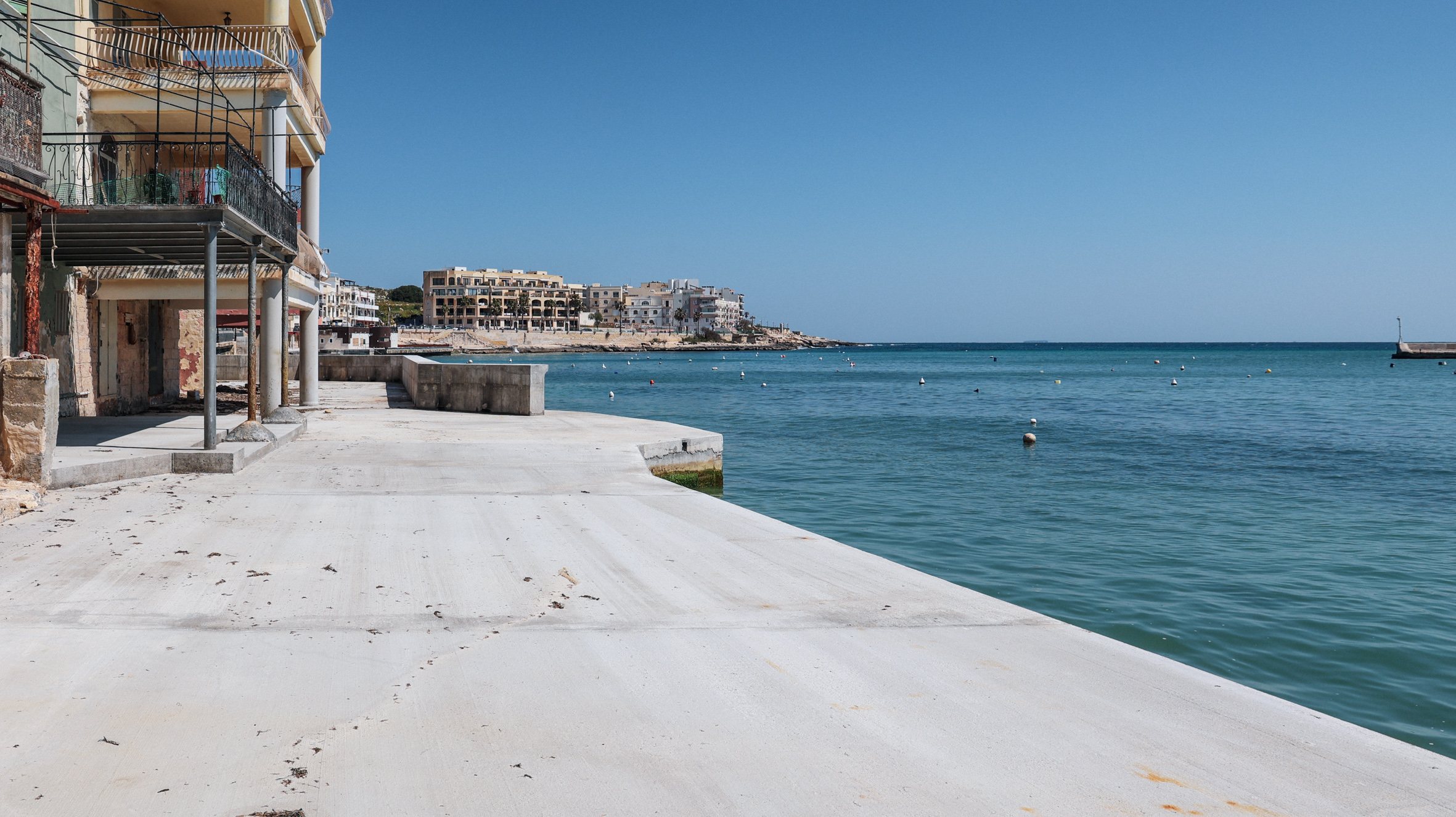 The second phase of works includes the consolidation and rebuilding of the 80-year-old breakwater that shelters this part of this bay. While the subsea structure of the outer half of this 30-metre breakwater is still standing, the inner half, closer to the quays along the shore, had practically disintegrated.
Earlier this week, Infrastructure Malta started demolishing parts of the breakwater that were about to cave in. When the damaged sections are removed, a team of builders and divers will level the seabed to lay new foundations with large precast concrete blocks, up to the surface. They will then consolidate the foundations of the outer half, which will be retained, before casting the wave wall, cope beams and the new concrete deck. The agency will then complete this new structure with safety and navigational aids for mariners. Weather permitting, all works will be ready by the end of the year.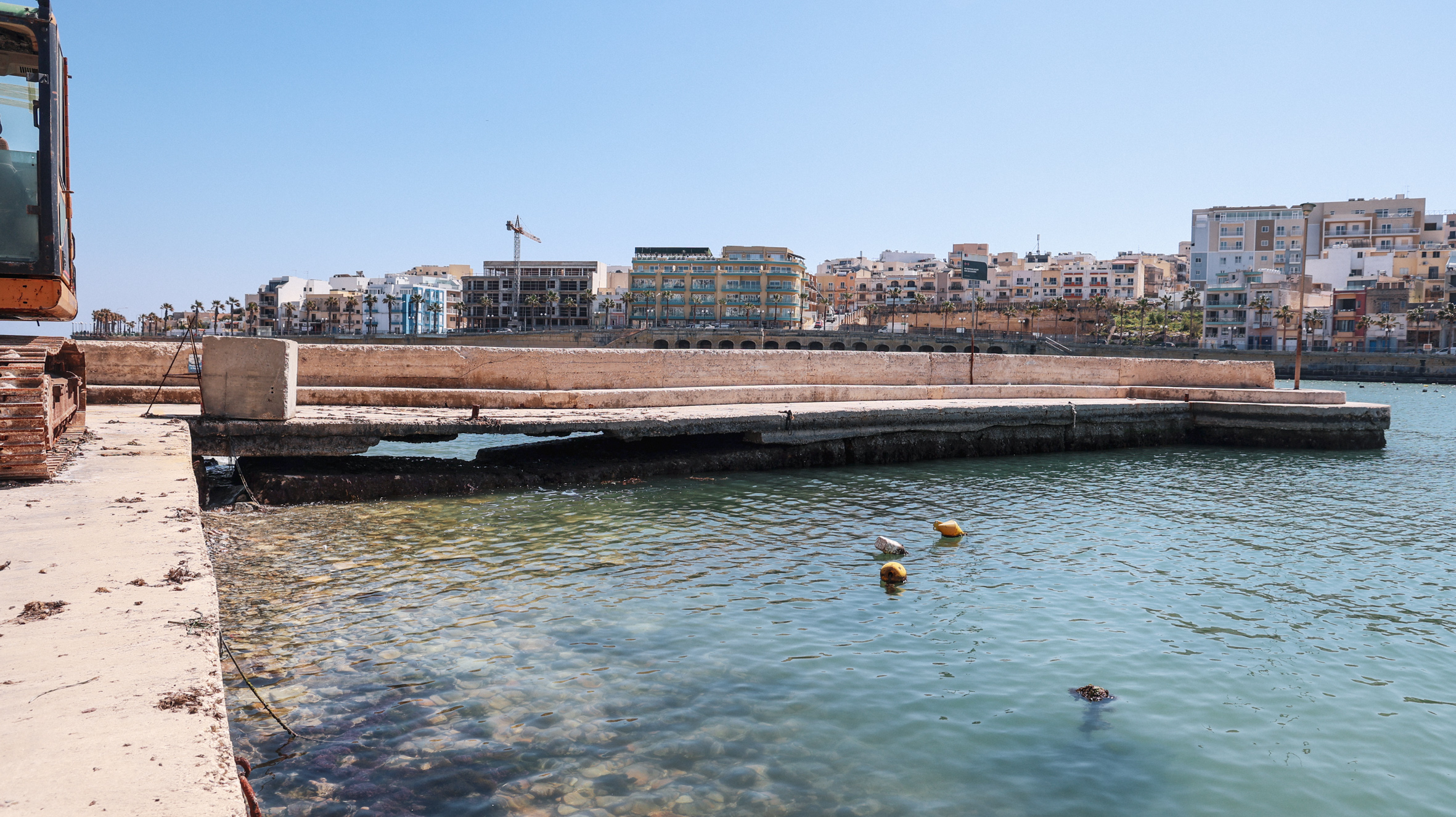 These new quays and breakwater are the second Infrastructure Malta project at Marsascala Bay since its establishment in 2018. Two years ago, it completed another €1 million project to rebuild smaller quays at the Zonqor area of this bay. Last year, the agency completed another €3.4 million project to rebuild three jetties used by fishers and mariners in St Thomas Bay, in the same locality.
Infrastructure Malta's maritime infrastructure team is currently also rebuilding another breakwater at Marfa, in Mellieha. It is also working to start developing a new 180-metre breakwater at Bugibba, in St Paul's Bay. This project will also include a new passenger terminal to extend the existing Marsamxett and Grand Harbour public transport ferry services to this locality. These two projects will be co-financed by the European Union. Grand Harbour Clean Air Project is another important EU-funded green investment that Infrastructure Malta will be completing next year. It will introduce shore-to-ship electricity connections for cruise liners visiting the Grand Harbour, to cut 90% of their air pollution in this region.