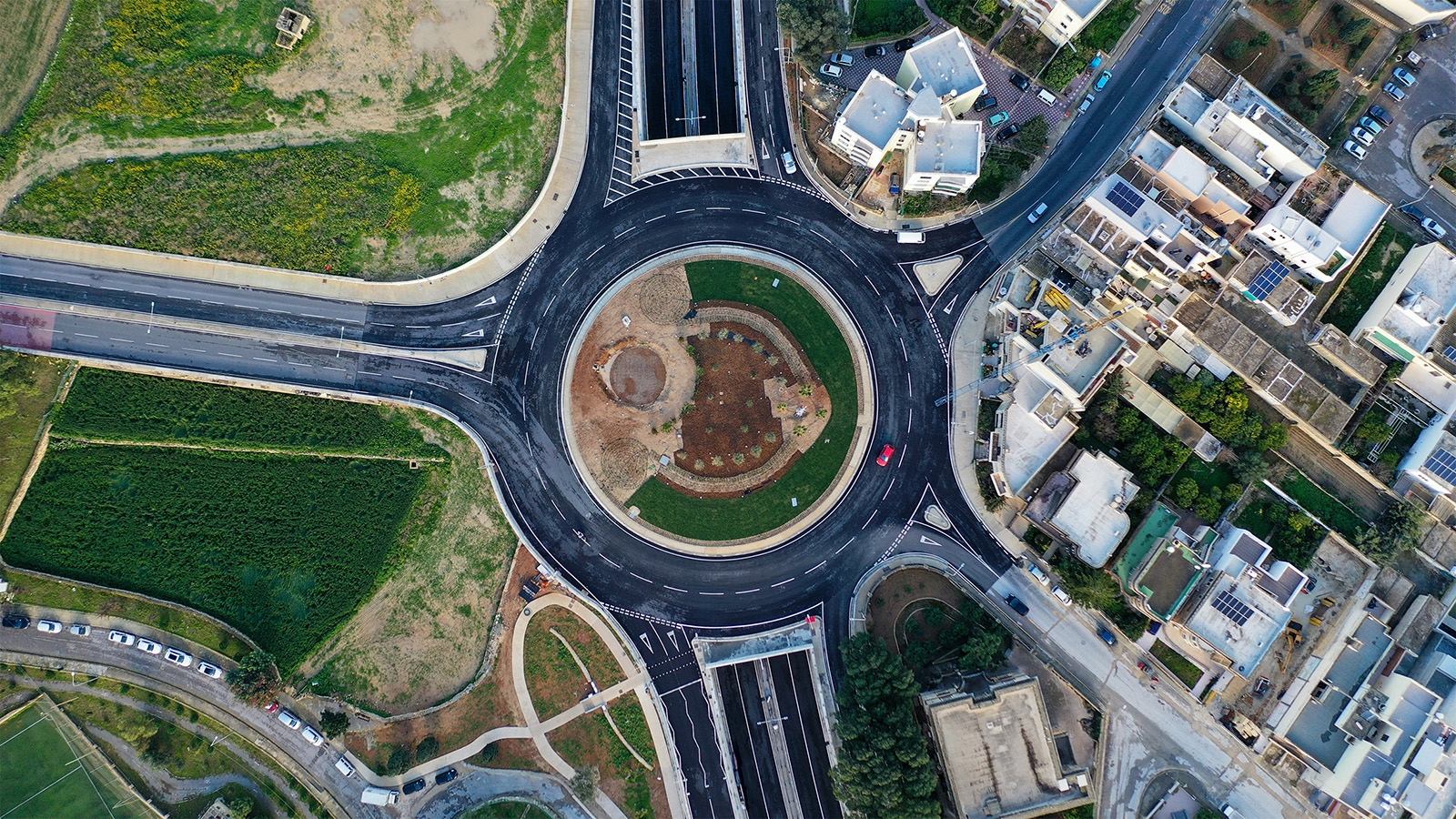 Completing the Santa Lucija Underpass Project
Infrastructure Malta completed the Santa Lucija Roundabout Underpass Project, another €20 million investment to improve the safety, efficiency and sustainability of the principal route to southern Malta.
The project's new four-lane underpass connecting Tal-Barrani Road with Santa Lucija Avenue (Addolorata Hill) is cutting over 30% of journey times, whilst reducing traffic noise and air pollution caused by the previous congested roundabout junction, which converged several busy routes, including three arterial roads and another three roads leading to Santa Lucija, Paola and Tarxien. The new grade-separated junction is shifting most of this crossroads' vehicle flows to the new tunnels, making the new roundabout above them a safer and quicker connection for road users travelling between the three surrounding localities using different modes of travel.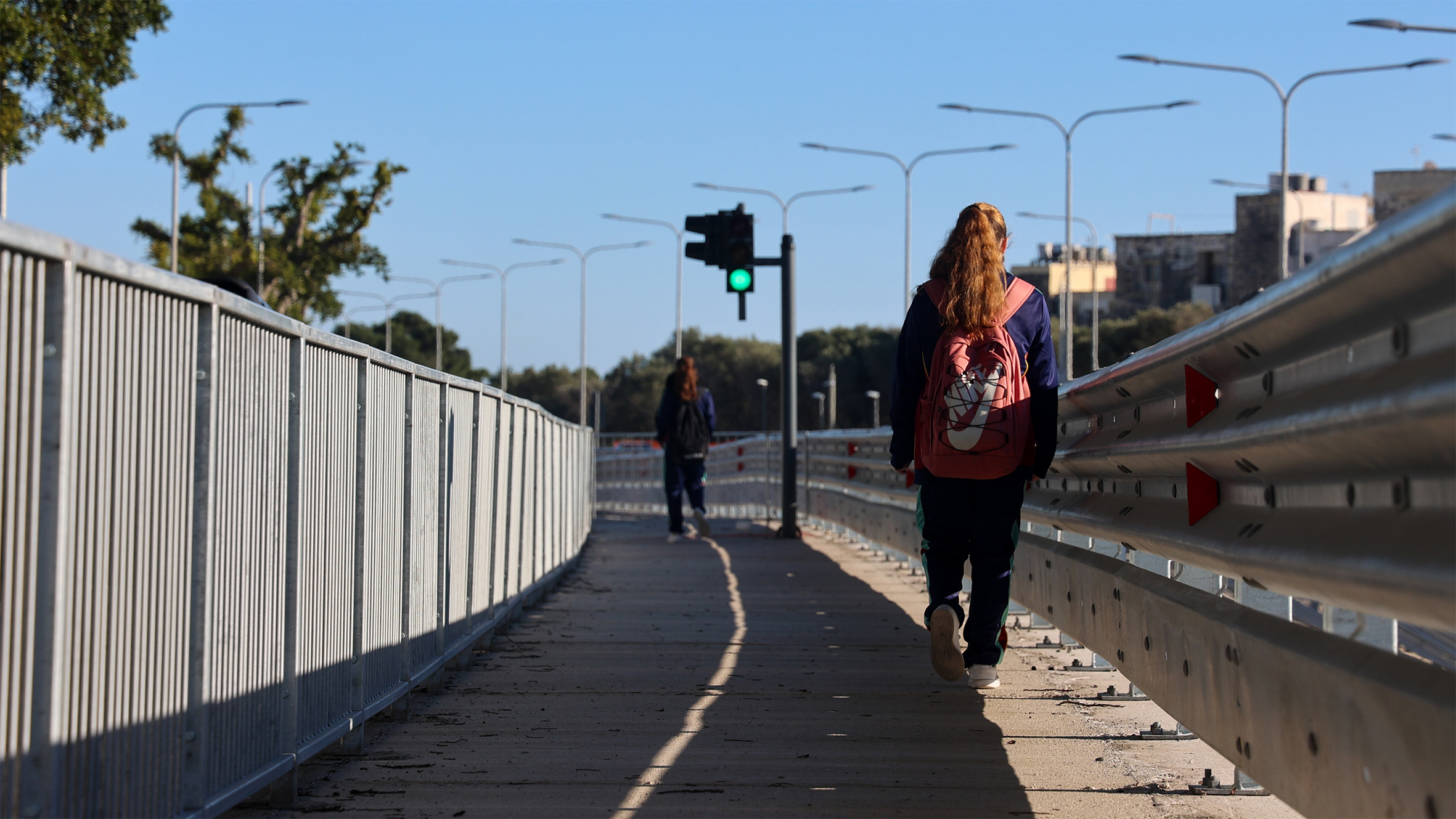 The Santa Lucija Roundabout Underpass Project also included the reconstruction of a nearby jogging track as well as new pedestrian crossings between Paola and Santa Lucija, safer bus lay-bys and a new shared pedestrian and cycling path connecting Santa Lucija to Marsa. Infrastructure Malta also rebuilt the old Tal-Barrani Road pedestrian subway in a safer design, with ramps for cyclists, pathways that are accessible to all and surveillance cameras for increased security to pedestrians and cyclists travelling between Santa Lucija, Paola and Tarxien.
Works on site started in summer 2019, as the project contractors excavated over 80,000 tonnes of rock to form the two cut-and-cover tunnels of the new 90-metre underpass. The underpass is connected to Tal-Barrani Road and Santa Lucija Avenue with two 130-metre approach ramps. Another four new ramps connect these two roads with the new roundabout above the tunnels.

As part of this project, workers also built a 1.1 km underground walk-through culvert, extending from Tal-Barrani Road, along Santa Lucija Avenue, to reach another similar underground tunnel network beneath the new flyovers of the Marsa Junction Project. In these tunnels, the project contractors laid new cables to reinforce the country's principal 132kV high voltage electricity network.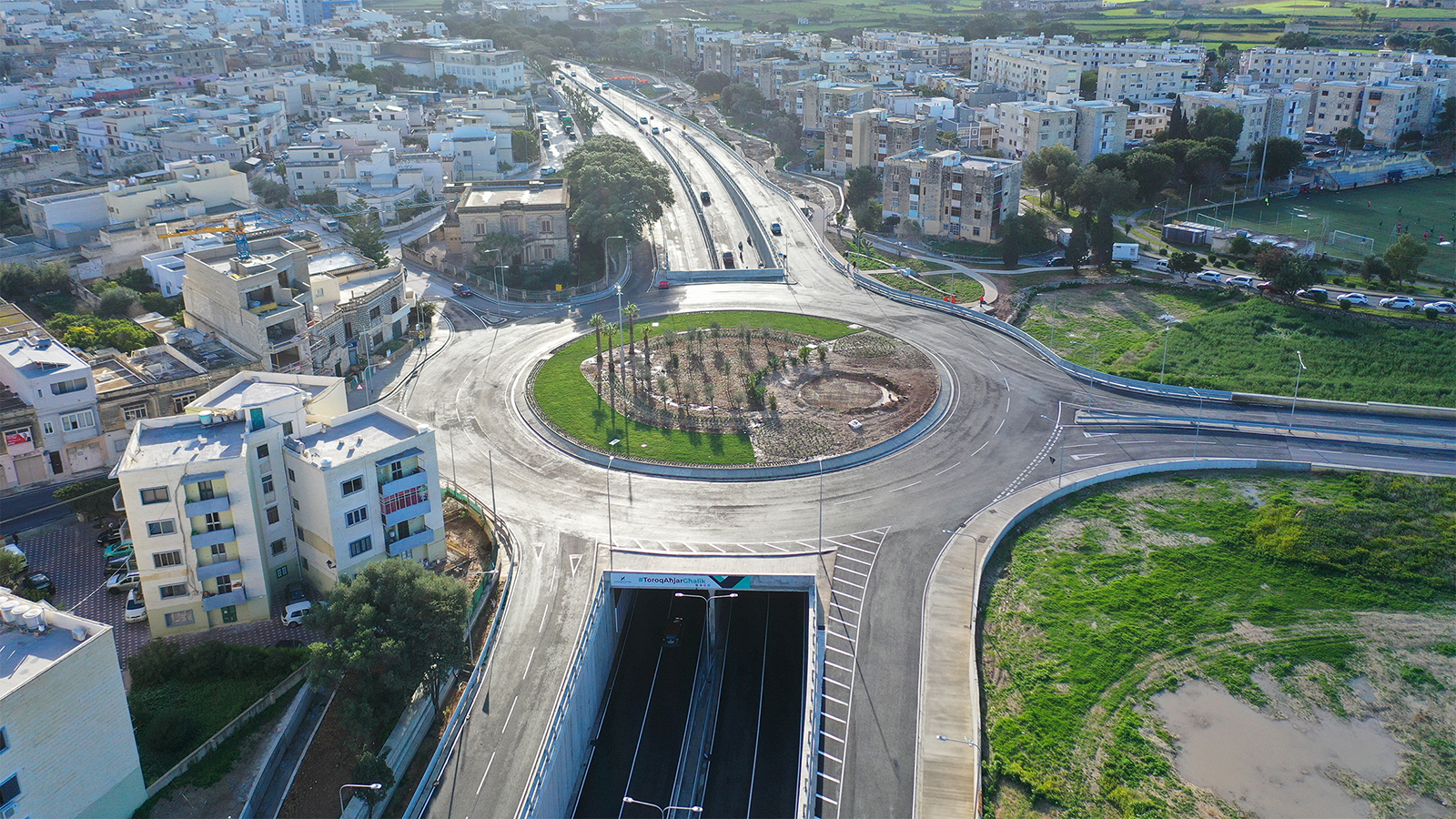 Infrastructure Malta also replaced a major underground potable water distribution pipeline in the same area. Additionally, it installed several kilometres of underground cable ducts for Internet, traffic management ICT systems and other telecommunication networks. The project also included new reservoirs and 2.7 kilometres of stormwater pipes to store rainwater for the area's new landscaped areas.
The new shared pedestrian and cycling path along Santa Lucija Avenue forms part of a longer safe cycle network connecting Luqa, Santa Lucija, Tarxien, Paola, Marsa and Qormi. The first stretch of this bi-directional path was developed as part of the reconstruction of Hal Luqa Road, next to Santa Lucija's Garden of Serenity, in 2019. Through the Santa Lucija Roundabout Underpass Project, Infrastructure Malta has now extended it down the northbound carriageway of Santa Lucija Avenue, until it reaches Marsa, where other segregated cycling tracks and a cycling and pedestrian underpass are nearing completion as part of the Marsa Junction Project. Through the new Tal-Barrani Subway, this cycling and walking route is now also connected to Tarxien.
The Santa Lucija Roundabout Underpass Project forms part of a long-term investment along the main south-central route of Malta, extending from Pembroke and St Julian's to Birzebbuga. It includes other arterial road upgrades, such as the 2018 reconstruction of Dicembru 13 Road and the Marsa-Hamrun Bypass, the 2019 rebuilding of part of Regional Road, the Msida Valley Bridge and Hal Luqa Road, the rebuilding of Hal Qormi Road and San Tumas Road in 2020, as well as the Marsa Junction Project. Infrastructure Malta will continue to improve this arterial route with other upgrades, such as the Kirkop Tunnels and Airport Intersection Project (KTAIP) in Gudja, which started this week, and the upcoming Luqa Junction Project and the Msida Creek Project.
The Santa Lucija Roundabout Underpass Project is part-financed by the European Union's Cohesion Fund.