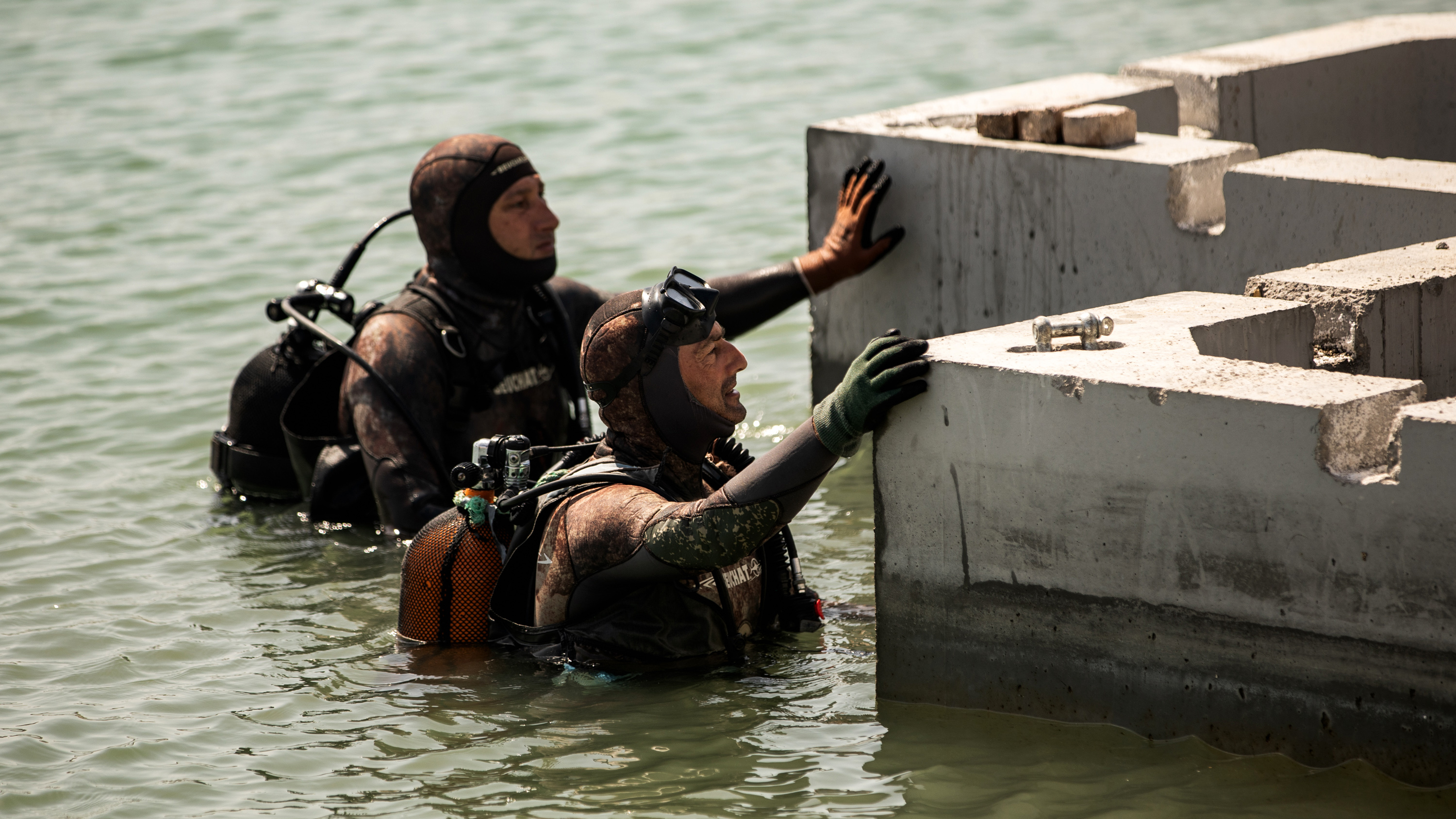 Rebuilding two St Thomas Bay jetties
Infrastructure Malta is rebuilding two of the three jetties at St Thomas Bay, Marsascala, after parts of them were destroyed by years of sea erosion and storm damage.
The two 50-metre jetties were in such a dilapidated state that they had become dangerous to bathers, fishing and boating enthusiasts and other persons who visit this popular bay. The €3 million project to rebuild these jetties forms part of Infrastructure Malta's ongoing commitment to upgrade the quality of infrastructure in ports and other coastal locations in Malta and Gozo.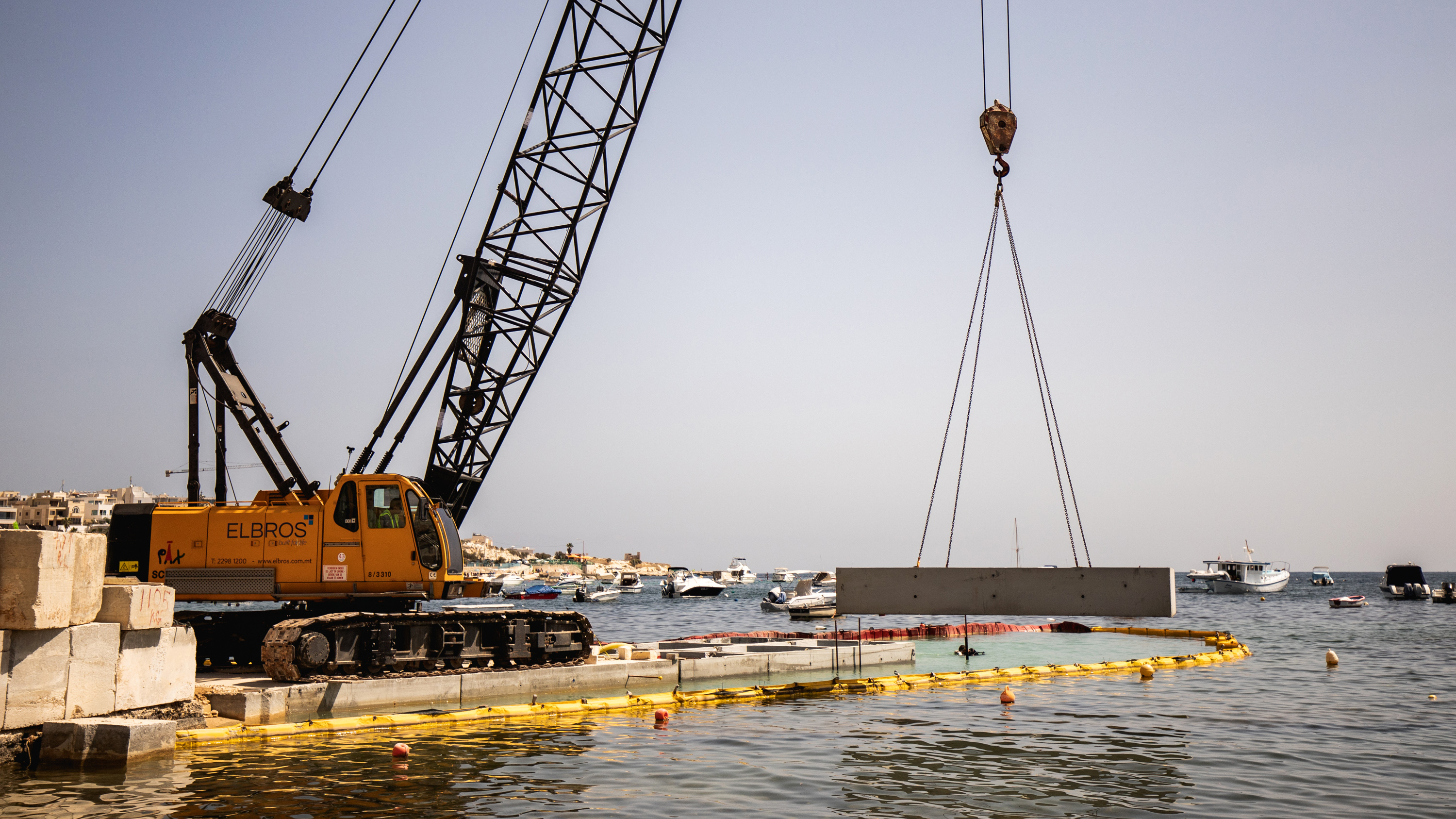 Most of the demolition and reconstruction works of these two jetties need to be expedited during the summer months, when the sea is calmer, to ensure workers' safety and to minimise the risks of adverse environmental impacts on the bay's marine environment.
Last month, workers started demolishing and carting away the remains of these structures, taking all precautions to mitigate dust dispersion and to stop debris from spilling into the bay. Infrastructure Malta's architects planned the new jetties using improved, safer designs and better-quality materials to extend their lifetime. The agency's contractors are forming them using precast elements and other reinforced concrete structures cast in situ.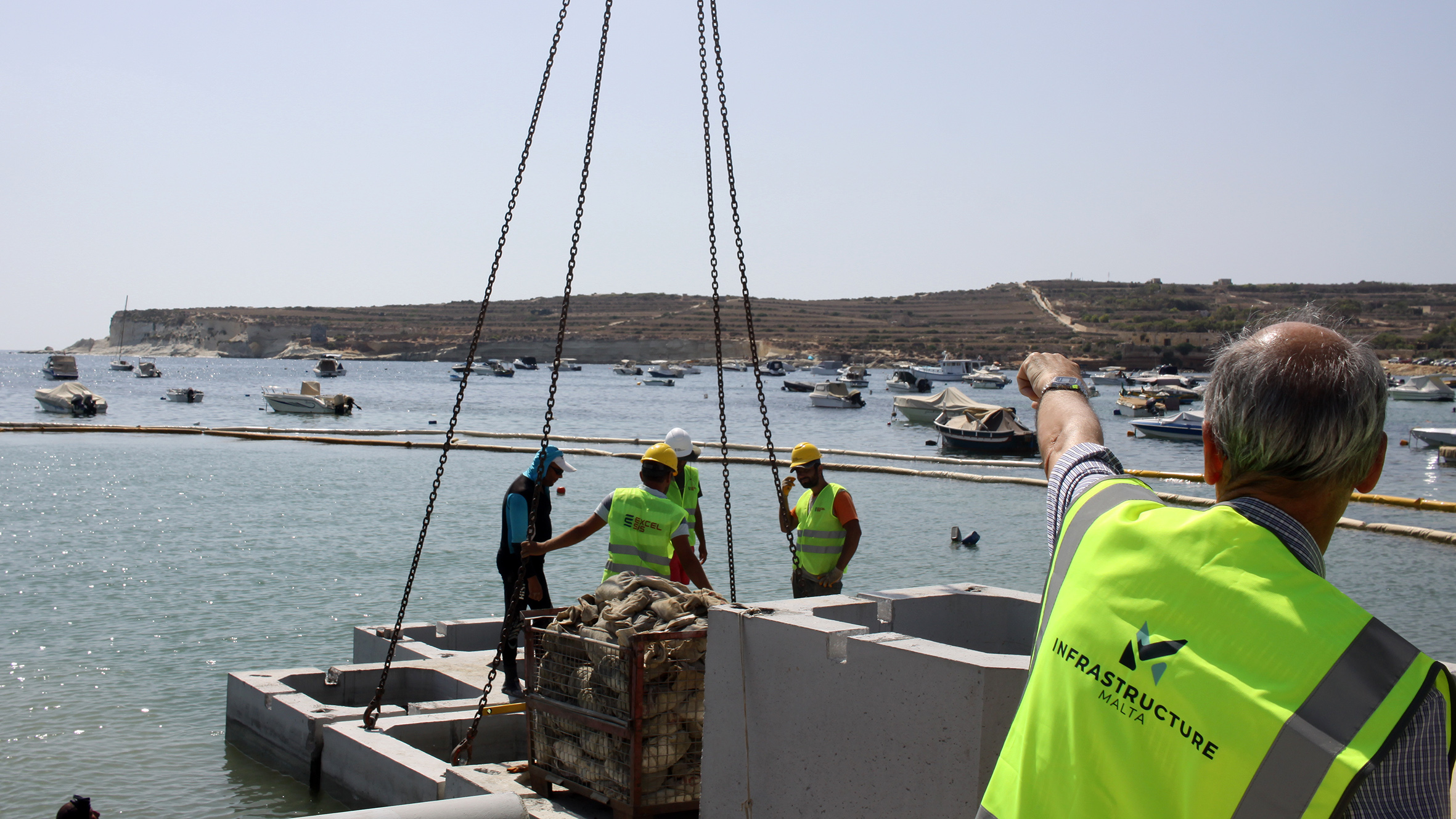 All works are scheduled to be completed by the end of the year. The agency is considering separate projects to upgrade other coastal structures in St Thomas Bay, including quays and slip ways next to the new jetties, which are also in need of major repairs.
Infrastructure Malta is currently also finalising another €840,000 project to rebuild two quays in the Zonqor area of Marsascala Bay, in the same locality. Parts of these quays and their access paths had collapsed after years of erosion and neglect. The agency retrieved large concrete blocks forming part of their structure from the seabed a few metres out at sea, after they had been dragged there by strong currents, creating an underwater hazard to bathers and mariners. The project contractors rebuilt the two quays' main structures in recent months and are now completing the last finishes.