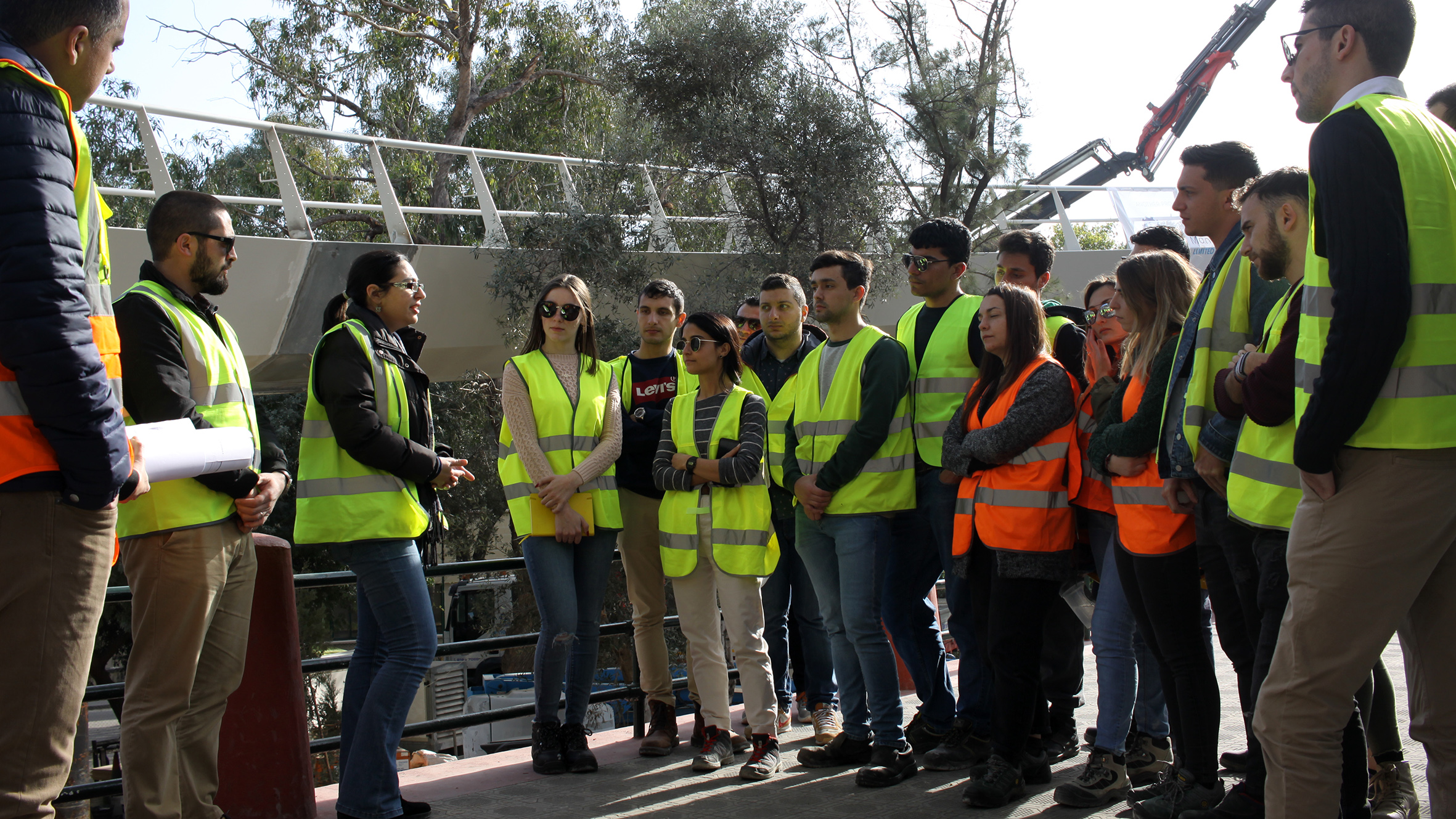 Engineering students visit Blata l-Bajda bridge site
Along with its contractors General Maintenance Ltd & General Repairs Ltd and its structural engineering firm Innovative Architectural Structures (IAS), Infrastructure Malta recently hosted Master of Engineering (Structural Engineering) students from the University of Malta's Faculty for the Built Environment at the Blata l-Bajda pedestrian and cycling bridge construction site, between Marsa, Floriana and Hamrun.
Architects from the Infrastructure Malta design and implementation team explained how they planned and designed this safe road crossing to enhance the experience of pedestrians, bus commuters and cyclists travelling in this area. The bridge design created by Infrastructure Malta complements the existing trees, green spaces and adjacent buildings, with minimal impact on its surrounding environment. The IAS team gave more details about the structural design of the steel and concrete structures that the contractors are developing and assembling on site for this new 105-metre footbridge. General Maintenance Ltd showed the University of Malta students the different stages involved in implementing this project.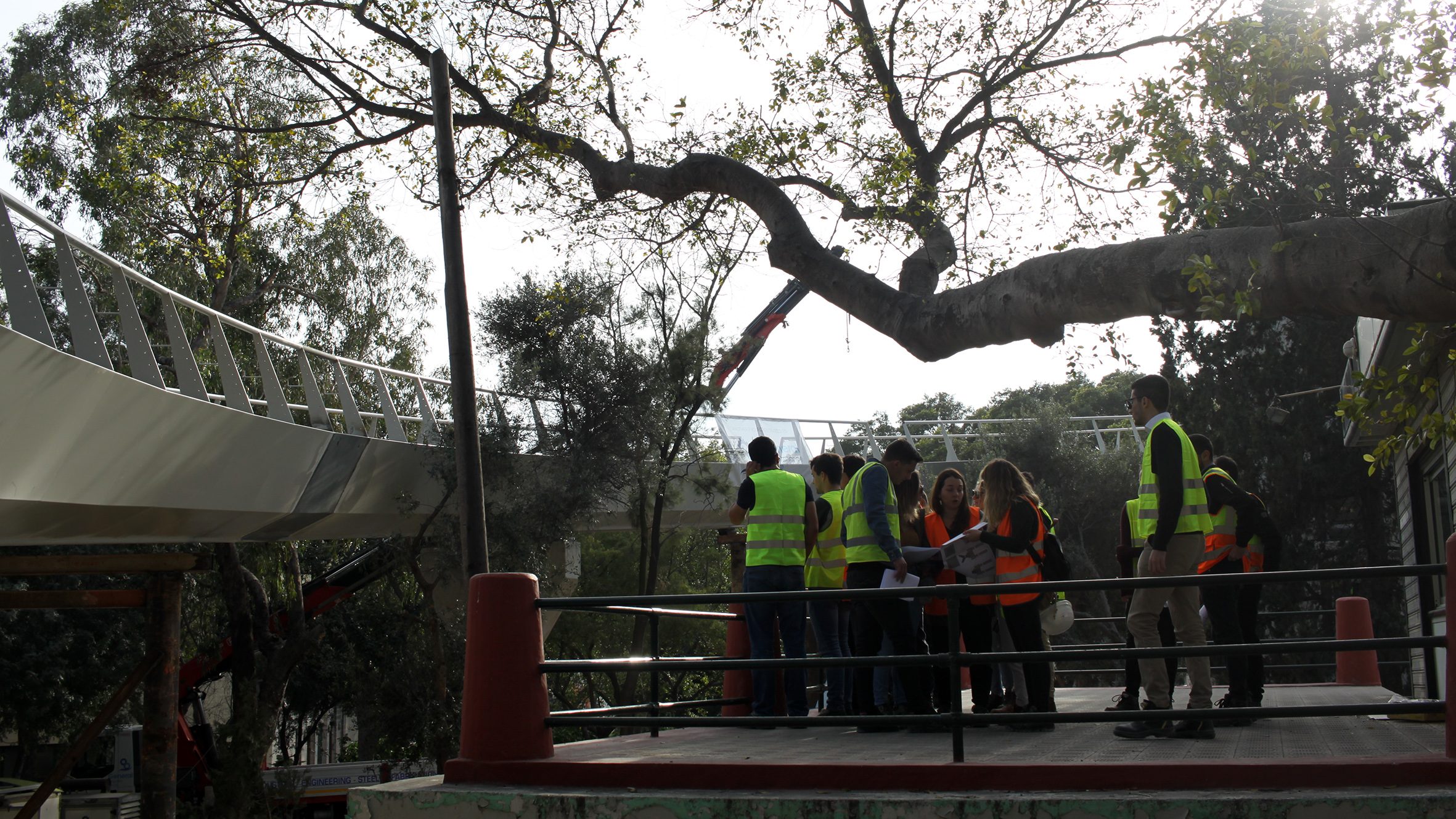 The new Blata l-Bajda circular girder bridge will rise over San Gorg Preca Road, next to the MUSEUM Society headquarters, to connect Hamrun's Il-Kbira San Guzepp (St Joseph High) Road with the Spencer Hill and the Menqa areas of Marsa, including the nearby ferry terminals and the Floriana Park and Ride facilities. It will provide a safer and quicker arterial road crossing for pedestrians and cyclists, replacing the existing pelican lights. The overpass will also create direct links between the five bus stops (Blata l-Bajda 1, 2, 3, 4 and 5) located at either side of these busy arterial roads, making it easier for passengers to change buses on their way to and from many locations in the south of Malta.
The structure's design incorporates gently sloping ramps, taking cyclists and pedestrians from Il-Kbira San Guzepp Road, Hamrun, over the southbound carriageway of San Gorg Preca Road towards the other side of the road at Marsa. The structure also includes passenger lifts and stairs, to ensure it is accessible and comfortable to everyone.
The Blata l-Bajda overpass project, which is scheduled to be completed by summer 2020, is a €2 million investment in safer spaces for alternative modes of travel, which may be part-financed by the European Regional Development Fund of the European Union.