Upgrading 10 roads in Zejtun in 2 years
Infrastructure Malta invested over €7 million to rebuild ten roads in Zejtun, including some of the main access routes to this locality, during the last two years.
This month, the agency is completing the reconstruction of Il-Hamsa u Ghoxrin ta' Novembru (25th November) Avenue, the principal road to Zejtun from Tal-Barrani Road, with the final landscaping and tree planting works. The rebuilding of Il-Kbira (Main) Street, in the centre of this locality, will be ready this month as well.
Il-Hamsa u Ghoxrin ta Novembru Avenue had been in a state of disrepair for many years. The roots of the two rows of tall trees along the sides of this road were pushing up and breaking the road surface, causing hazards to road users. Infrastructure Malta modified the road's foundations to include two underground concrete walls serving as root barriers, to keep them from reaching the new asphalt surface. It also removed the stumps of trees that died in the past and planted 36 new Aleppo pine trees instead of them, to restore the road's tree-lined landscape.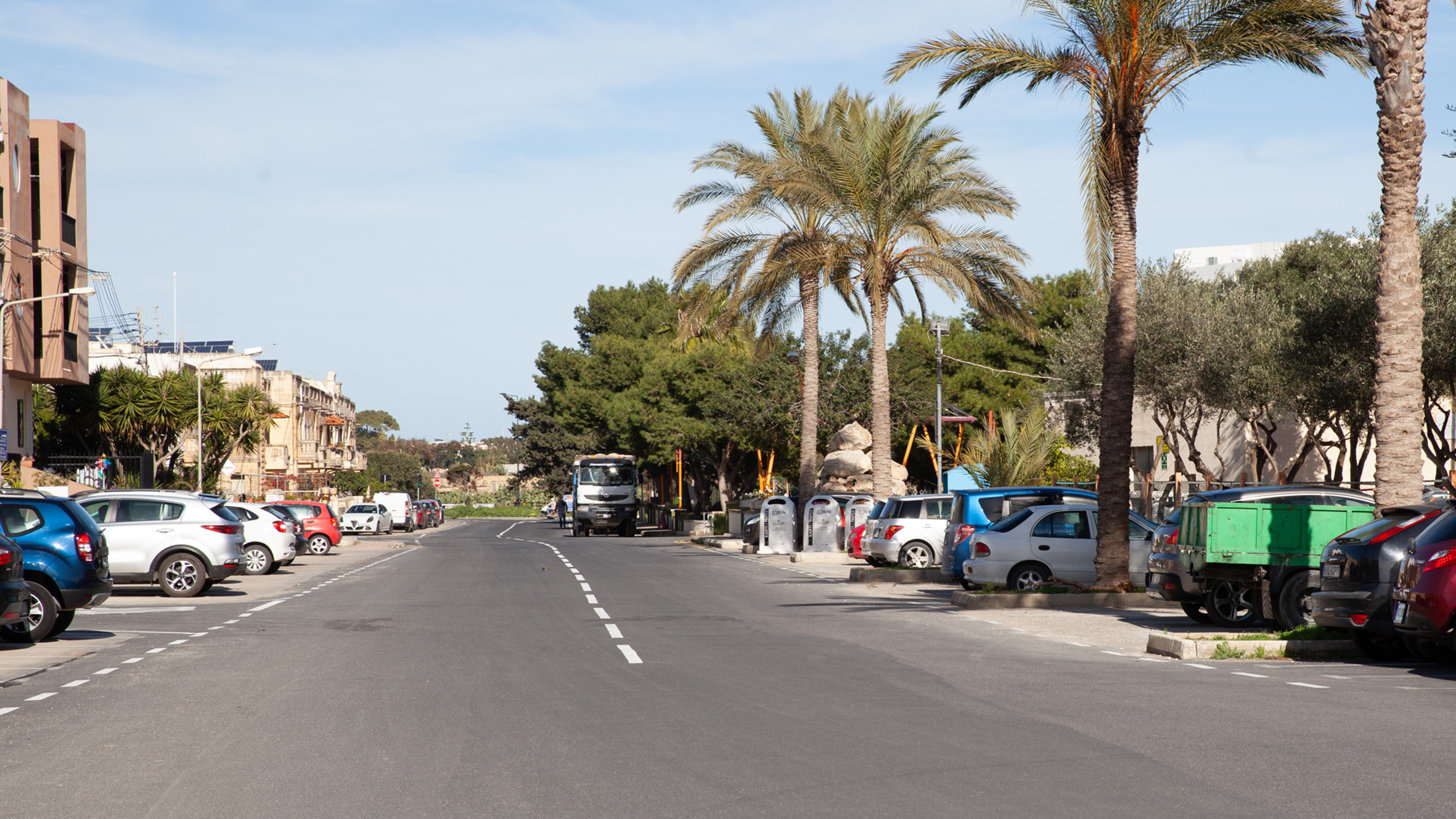 Infrastructure Malta also built a new segregated footpath behind one of the road's rows of trees since it did not previously have any form of safe pedestrian access. Beneath the new road surface, the agency installed a new sewer, laid new water mains, replaced aerial electricity wires with underground cables and upgraded its stormwater catchments. The project also includes a new street lighting system to improve the road's safety at night.
Last year, Infrastructure Malta rebuilt Toni Zahra Road, another important road connecting Il-Hamsa u Ghoxrin ta' Novembru Avenue with L-Ahhar Hbit mit-Torok Road (known as "tac-Cawsli"), towards Zabbar, which the agency rebuilt in 2019. The agency also reconstructed Il-Labour Road, a half-kilometre road in parallel with Il-Hamsa u Ghoxrin ta' Novembru Avenue.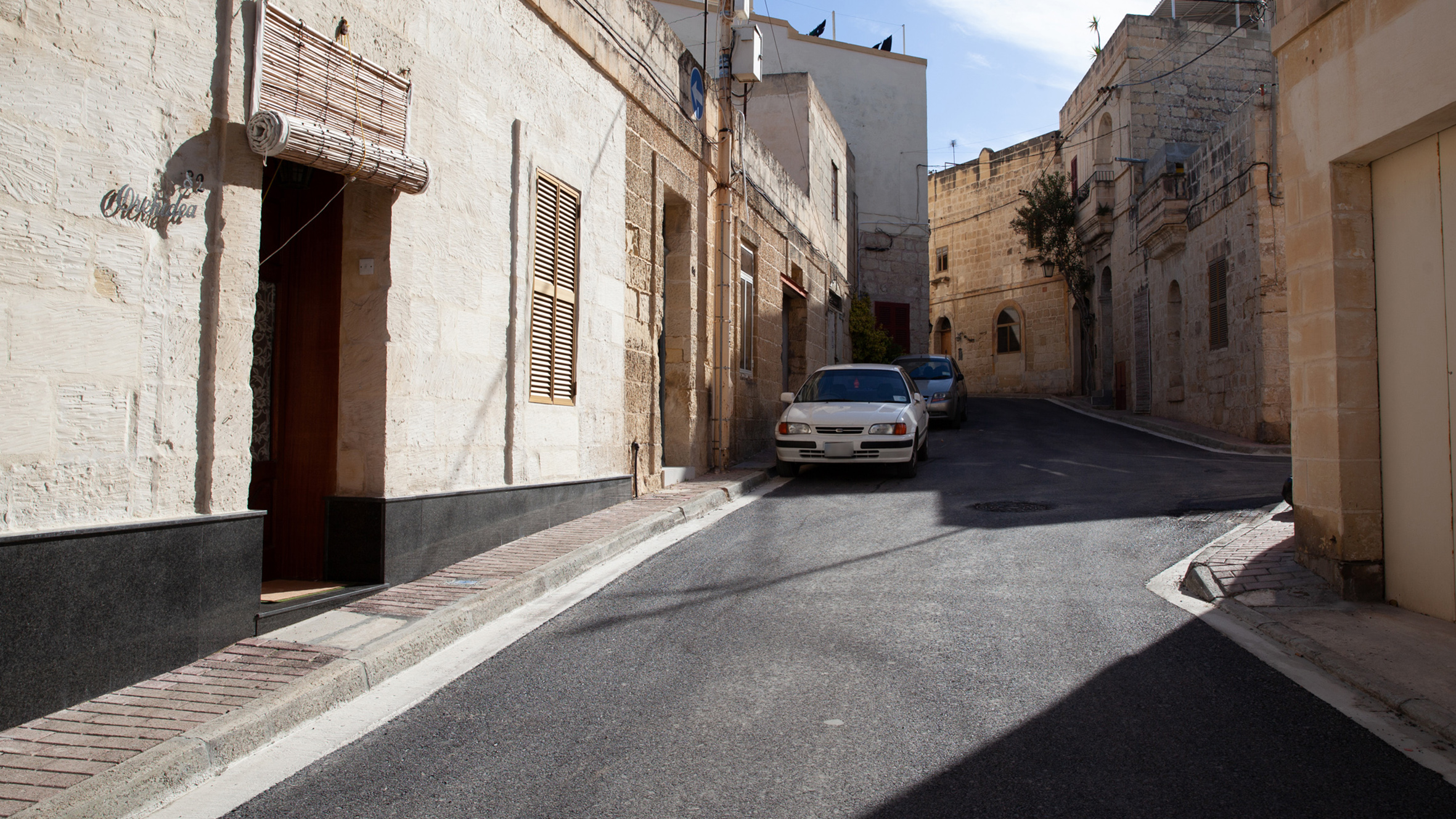 Infrastructure Malta carried out extensive maintenance and resurfacing works in Id-Dahla ta' San Tumas Road, between Zejtun and Marsascala in 2020. During the same period, it completed reconstruction works in another four Zejtun streets, including Bugharbiel Street, Dwiemes Street, Taltas Street and part of Il-Faqqus Street, as well as another four rural roads within the limits of the same locality.
Through these works, Infrastructure Malta upgraded circa five kilometres of road surfaces, rebuilt six kilometres of footpaths, and laid over eight kilometres of underground networks, including water mains, sewers, Internet and other telecommunication ducts, electricity cables and stormwater culverts.
This investment in better quality infrastructure in Zejtun will continue in the next two years, with the reconstruction of several other roads. In fact, a few weeks ago, Infrastructure Malta started rebuilding Il-President Anton Buttigieg Road, another important one-kilometre access road along the southern side of this locality. It is also planning works in the second part of Triq il-Faqqus as well as other streets in the Hal Tmiem Housing Estate area.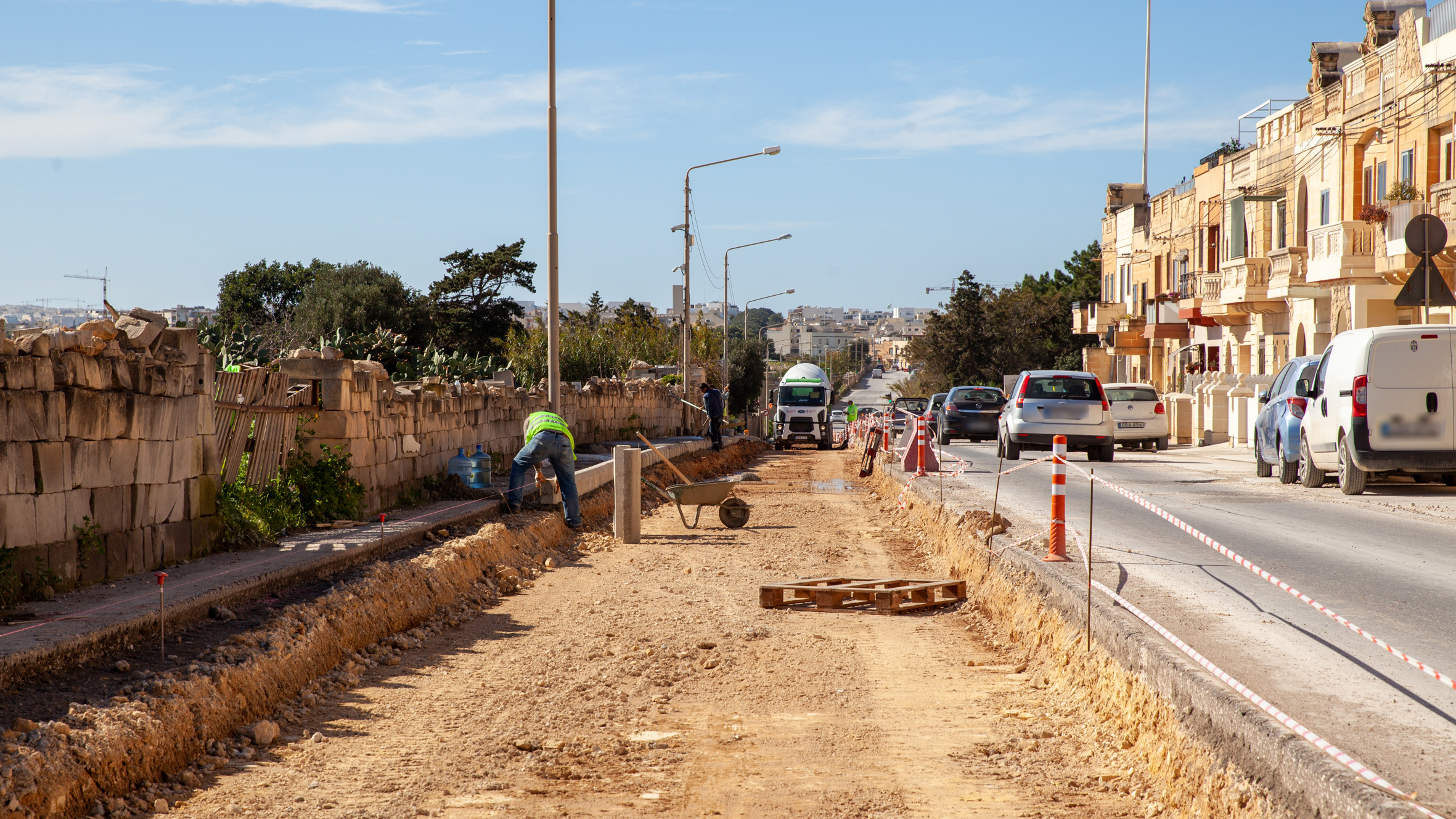 Infrastructure Malta was established in 2018 to coordinate and implement a national multi-million investment in higher quality, sustainable public infrastructure in Malta. This effort includes a seven-year, €700-million commitment to support local councils in the reconstruction of hundreds of residential roads for a better, safer environment outside the homes of thousands of families. In parallel with the implementation of major arterial road upgrades such as the Kirkop Tunnels and Airport Intersection Project (KTAIP) and the Central Link Project, the agency is currently also rebuilding more than 50 streets in different localities.
The agency is also engaged in a long-term urban greening programme, planting more than 11,200 trees in 36 localities in 2020. This initiative is also benefitting Zejtun, where Infrastructure Malta planted 385 trees during the last two years, with another 776 planned for different areas of this locality in 2021.