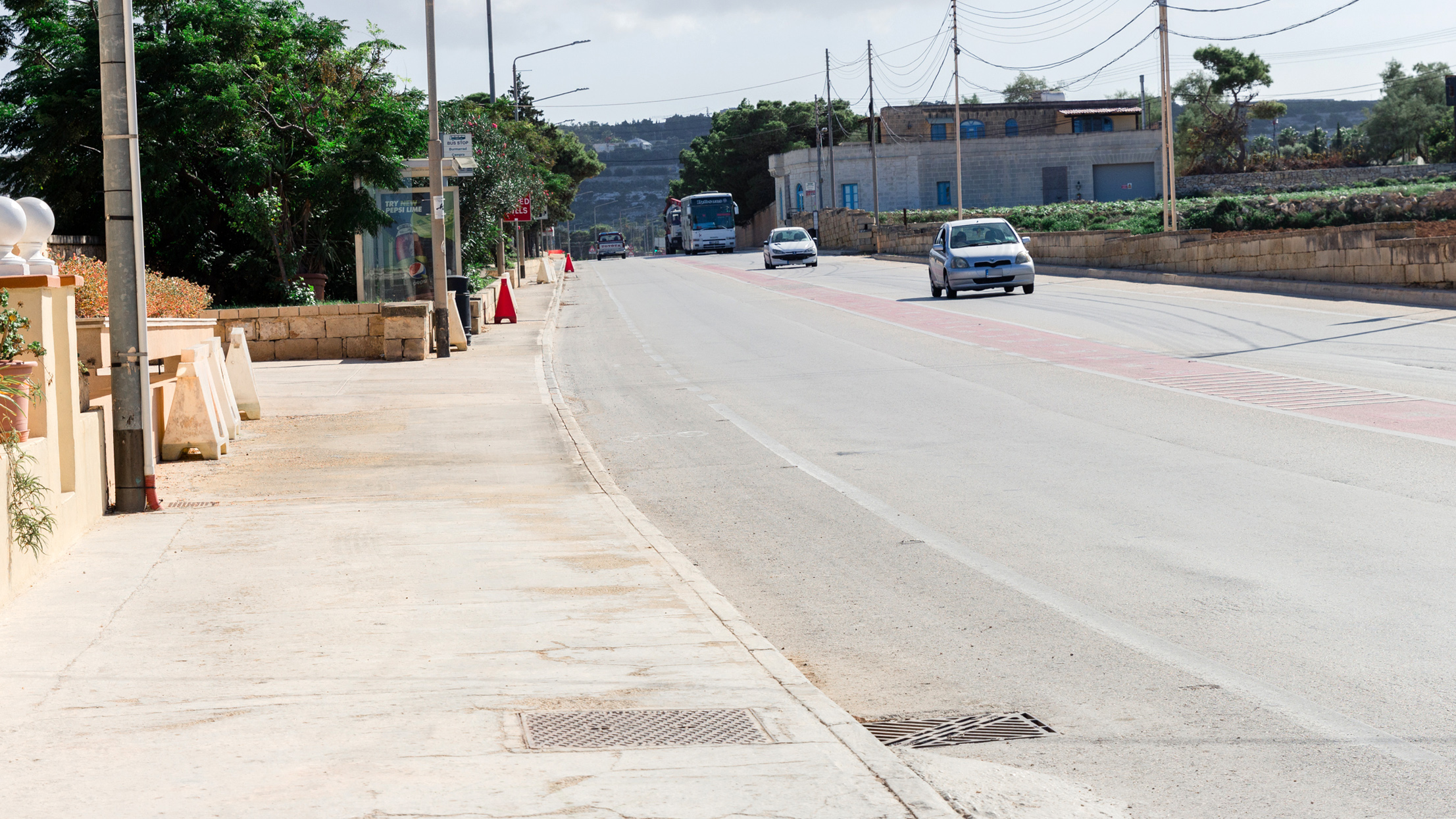 €3.5 million safety upgrade of Burmarrad Road
Infrastructure Malta is implementing a two-phased safety upgrade of Burmarrad Road, one of the principal routes to Burmarrad, St Paul's Bay and other locations in north Malta.
The main aim of this €3.5 million project is to reduce accident risks along this 2.5-kilometre road and its junctions with nearby arterial, residential and rural roads. Several parts of the road and its crossroads are accident black spots with a history of collisions and serious consequences to road users, especially due to the lack of measures discouraging overtaking and speeding. Whilst the project does not include any road widening for new vehicle lanes, all junctions along this route will be rebuilt in a safer design. Infrastructure Malta will also introduce two roundabouts to facilitate safer connections with nearby rural areas.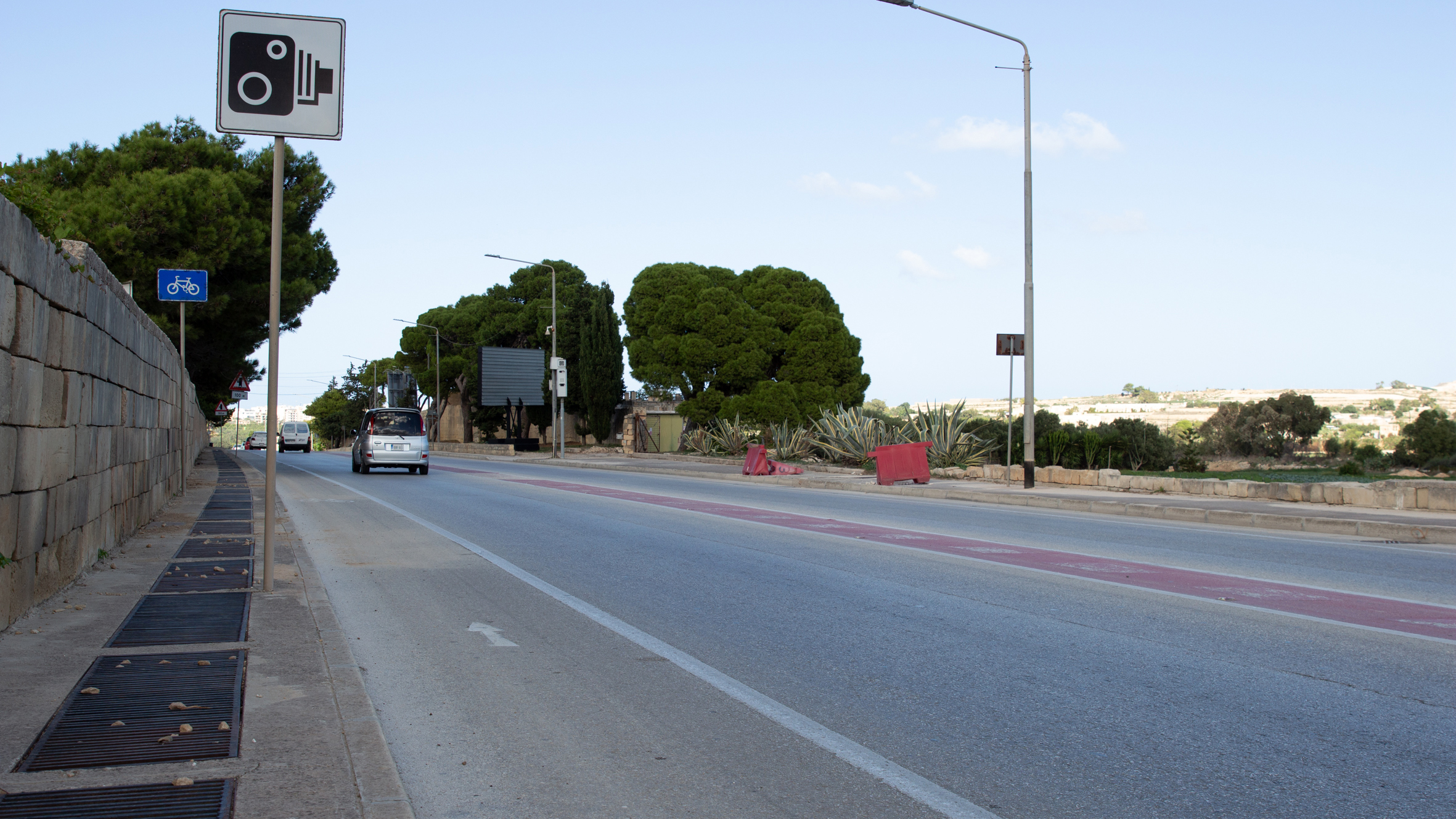 The first phase of the project, currently in progress, includes the development of safety measures within the existing road's footprint, such as the introduction of traffic calming gateways and median safety barriers. The road does not currently have any form of protection from cross-median crashes. The agency will be using concrete crash barriers that are specifically designed to prevent rollover and break through accidents, reducing the risks of serious injuries. This type of CE-certified vehicle restraint system was used in Malta for the first time in Infrastructure Malta projects completed in 2019. Along the road, during this phase of the project the agency will also form a new roundabout for safer links with Tal-Hmieri Road and Ghajn Rihana Road.
In the second phase of the project, Infrastructure Malta will build new bus lay-bys for increased safety to bus passengers as well as another new roundabout at the crossroads with Is-Sardin Road. This roundabout will also serve as a traffic calming measure as road users approach the residential area of Burmarrad. The existing cycle lane and footpath along the same road will be extended along the side of the new roundabout as well.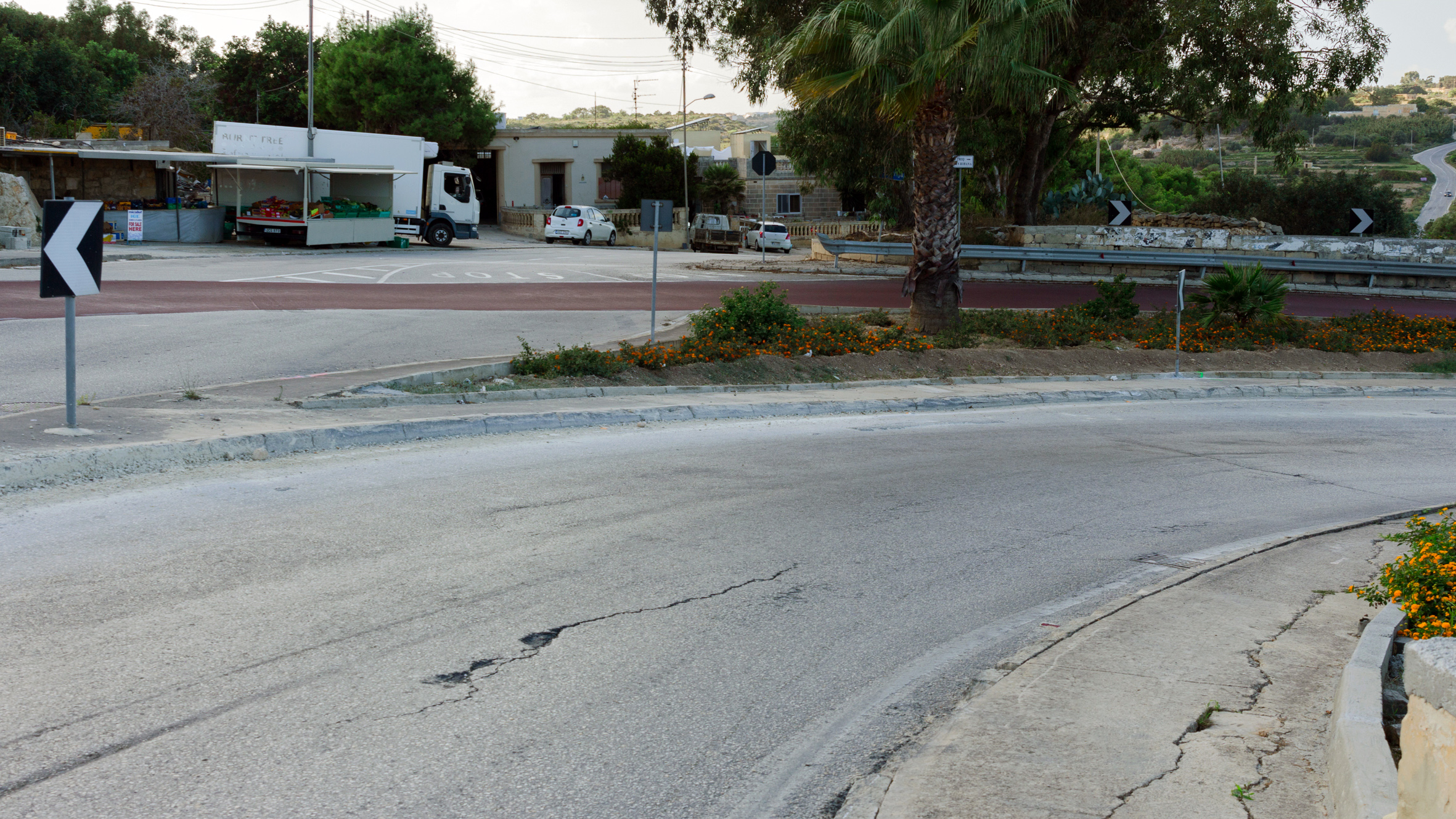 After resurfacing this road and its new junctions, all the way from the Bride of Mosta Gardens to the Burmarrad Parish Church, the project contractors will also apply high friction surface treatment (anti-skid surface) to several parts of the route, for increased road safety to heavy vehicles.
The first phase of the project is expected to be completed later this year. The second phase of the project will commence when the necessary development permitting process for the new bus lay-bys and the roundabout are concluded by the relevant authorities.
Infrastructure Malta is committed to continue investing in the safety, efficiency and sustainability of the Maltese road network.