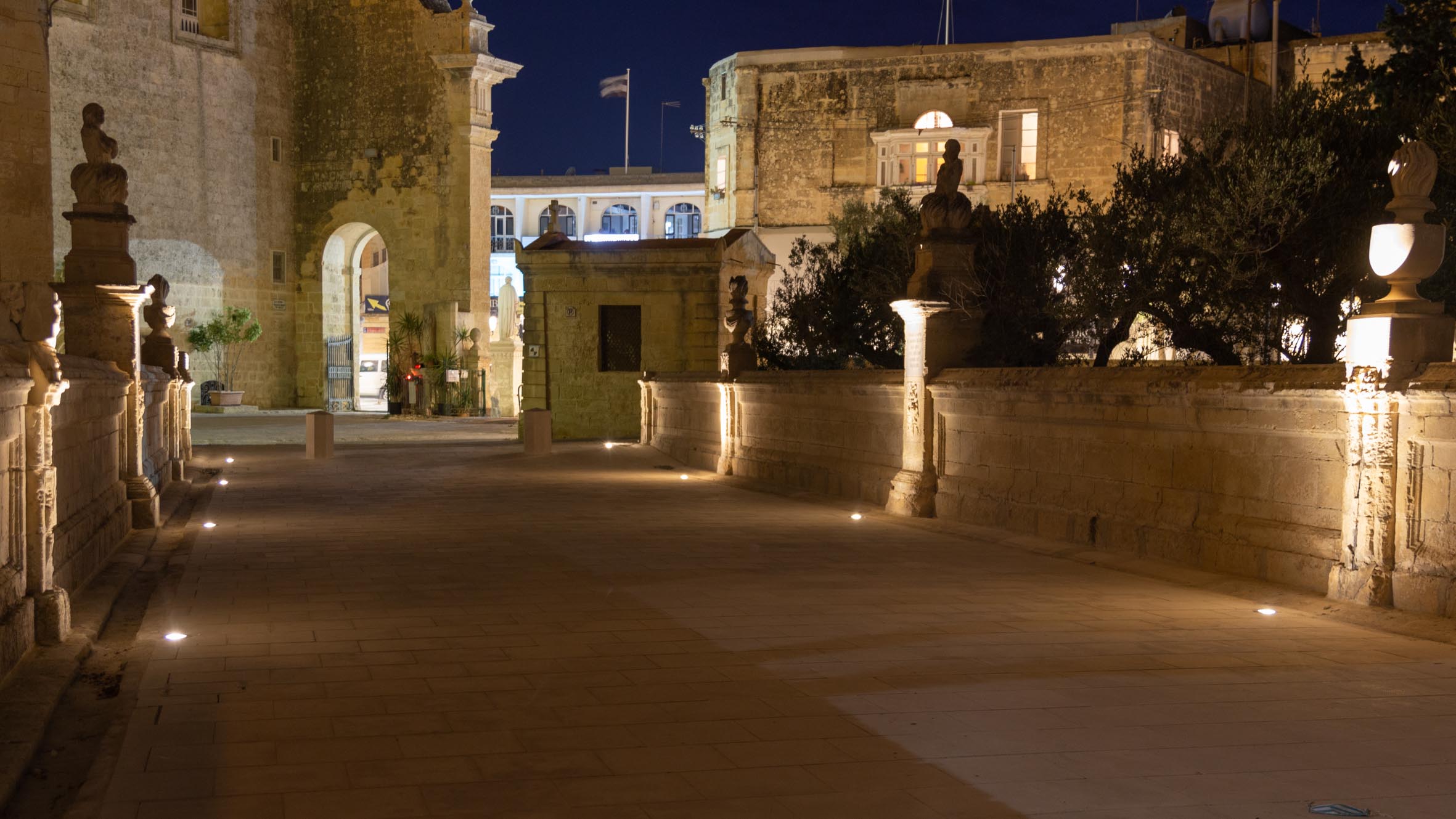 Rabat parvis restoration completed
Infrastructure Malta completed a €350,000 project to restore and embellish part of the parvis around the Basilica of St Paul, in Rabat, with new paving, decorative lighting and mature olive trees.
Works started last year with the paving of part of the parvis, which used to form part of Ir-Repubblika Street, behind the Basilica. Rabat residents and tourists visiting the Basilica and St Paul's Grotto beneath it, use this part of the parvis as a pedestrianised lane leading to Il-Kbira (Main) Street. The lane also leads to the square in front of the Basilica and Santa Rita Road, where a popular open market is held every Sunday morning.
After removing the damaged asphalt and concrete from the uneven surface of this lane, Infrastructure Malta levelled the ground with a suitable underlay material and restored its underground stormwater culverts and catchments. They then laid new rectangular, limestone paving slabs to restore the landscape of this pathway to the same fabric of other areas around the Basilica, whilst rendering it safe for pedestrians. Infrastructure Malta continued embellishing the pathway with the planting of 12 mature olive trees and three cypresses.
The agency continued the project in recent months with the installation of new architectural lighting and the the restoration of the 19th century arch leading to this pedestrianised area. In 1962, the arch was repaired with concrete, after part of it collapsed. This concrete eventually cracked and deteriorated, and the arch was once again at risk of collapsing. Infrastructure Malta removed the old concrete repairs and rebuilt it entirely in limestone, keeping to its original design. A stone cross and other sculptured ornaments that formed part of the original arch were reintegrated in the structure. The agency also installed a new wrought iron gate in a similar style to an older one on the other side of the Basilica's grounds, which was restored as well.
Infrastructure Malta discussed and coordinated all works with the Superintendence of Cultural Heritage and with the Rabat Parish which administers the Basilica, to safeguard the area's heritage.