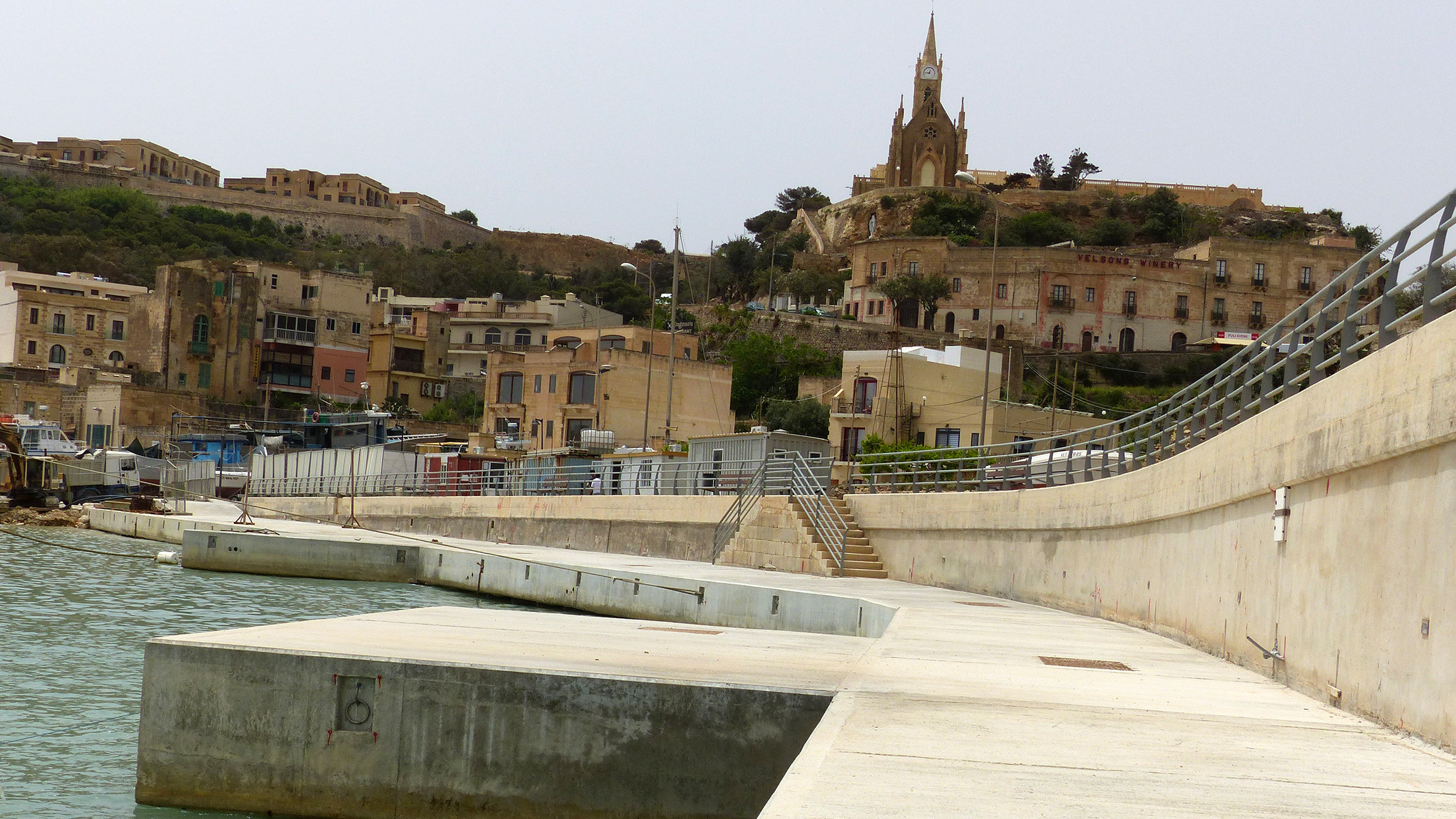 New Mgarr Harbour quays nearing completion
Infrastructure Malta is completing the final works of the new quays and slipways in Gozo's Mgarr Harbour, as part of a €6 million project to improve the infrastructure used by this area's fishing community.
The agency is using over 7,857 tonnes of concrete and 630 tonnes of reinforcing steel bars to rebuild the quays in an improved design, with longer-lasting structures.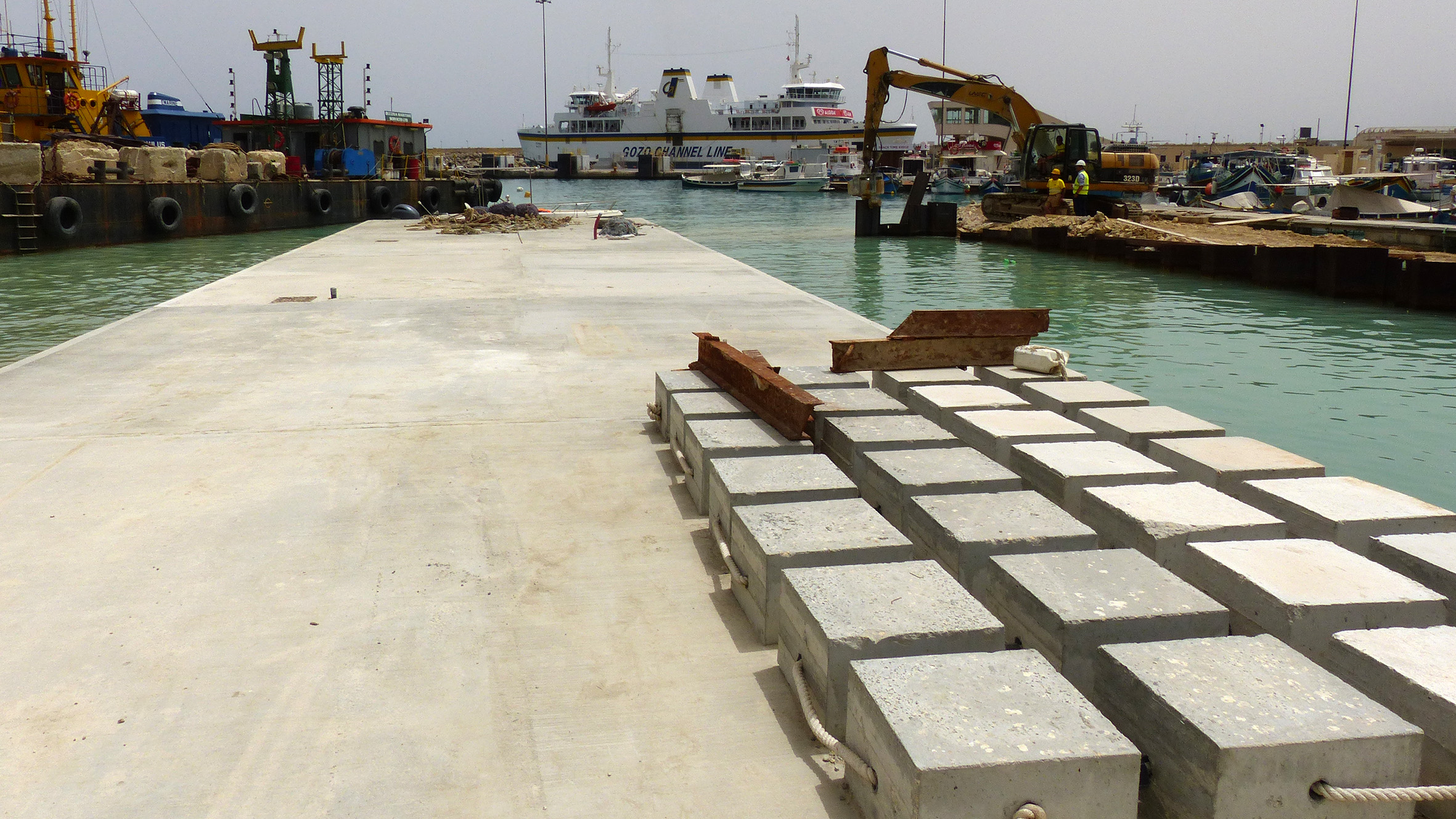 Through this EU-funded project, Infrastructure Malta is also installing four new pontoons and other facilities for increased safety, improved access and increased berthing spaces for fishers based in this Harbour. The pontoons will include 90 additional berths for fishers who have long been waiting for such sheltered spaces for their fishing boats.
Through the years, the seabed in this part of the Harbour was gradually covered with layers of mud and other sediments, making it difficult for fishers to manoeuvre their vessels close to the shore. Through this investment, the area is also being dredged to a depth of approximately 2.5 metres to facilitate navigation.
Infrastructure Malta will also build new facilities for the separation and safe disposal of waste generated by the fishing industry in this port, so that nearby public spaces in this harbour are kept tidy and clean.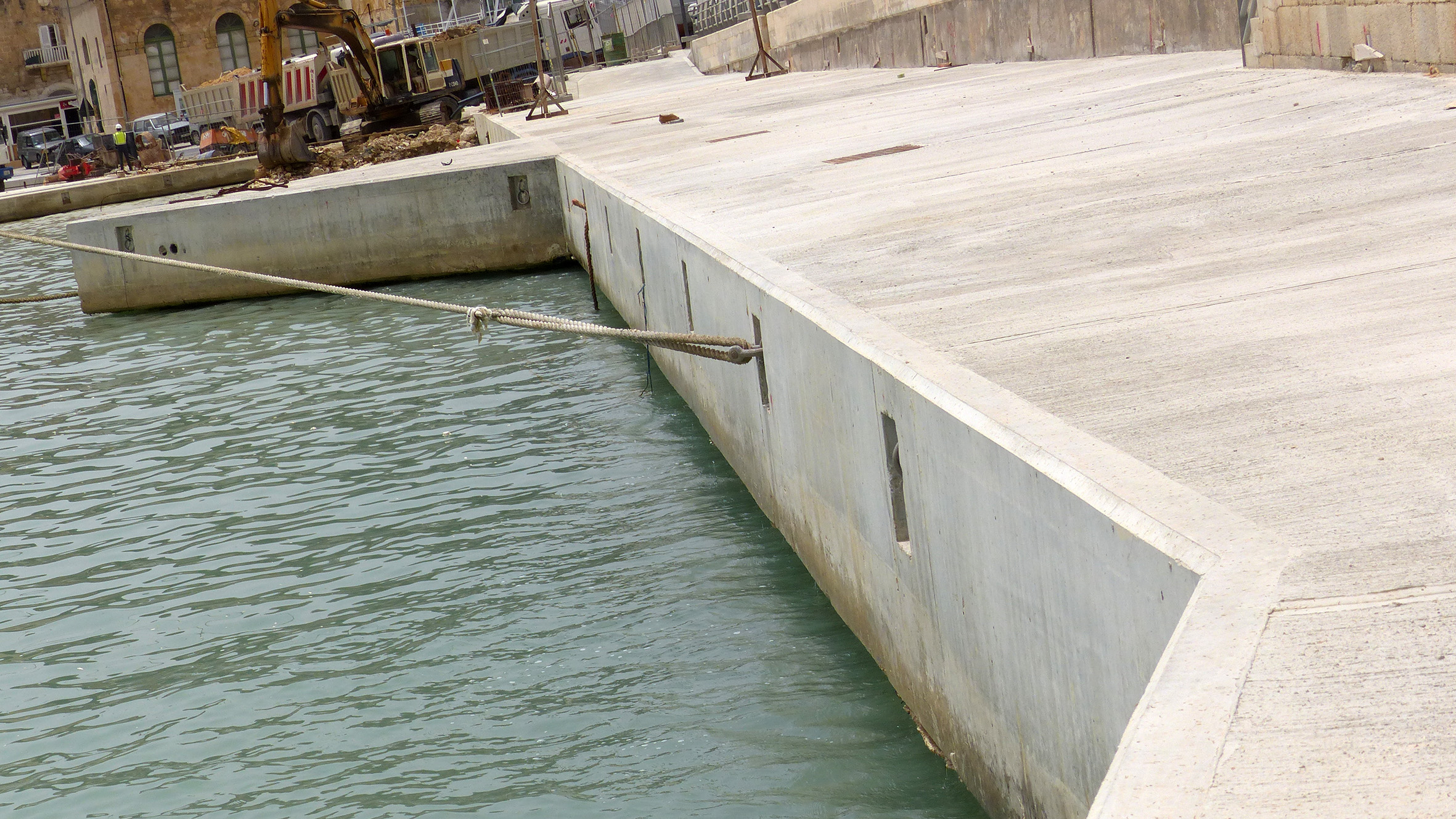 Besides creating new infrastructure for the fishing industry, this project is also contributing to the embellishment of the inner Mgarr Harbour area, which is very popular amongst locals and tourists for seaside walks towards Zewwieqa Beach, further out along the same coast.
This project is co-financed by the European Maritime and Fisheries Fund of the European Union, and by the Ministry for Gozo.
As part of its ongoing commitment to upgrade Malta's maritime infrastructure, Infrastructure Malta has recently completed the reconstruction of a seaside platform in Mgarr ix-Xini, in Sannat, Gozo and a smaller quay in Santa Marija Bay, Comino. It is currently also working on multi-million projects in other coastal areas, including the new breakwater at Qrejten Point, Marsaxlokk, the reconstruction of quays in Marsascala and St Julian's and new landing facilities for ferry passengers in Sliema and Cospicua.