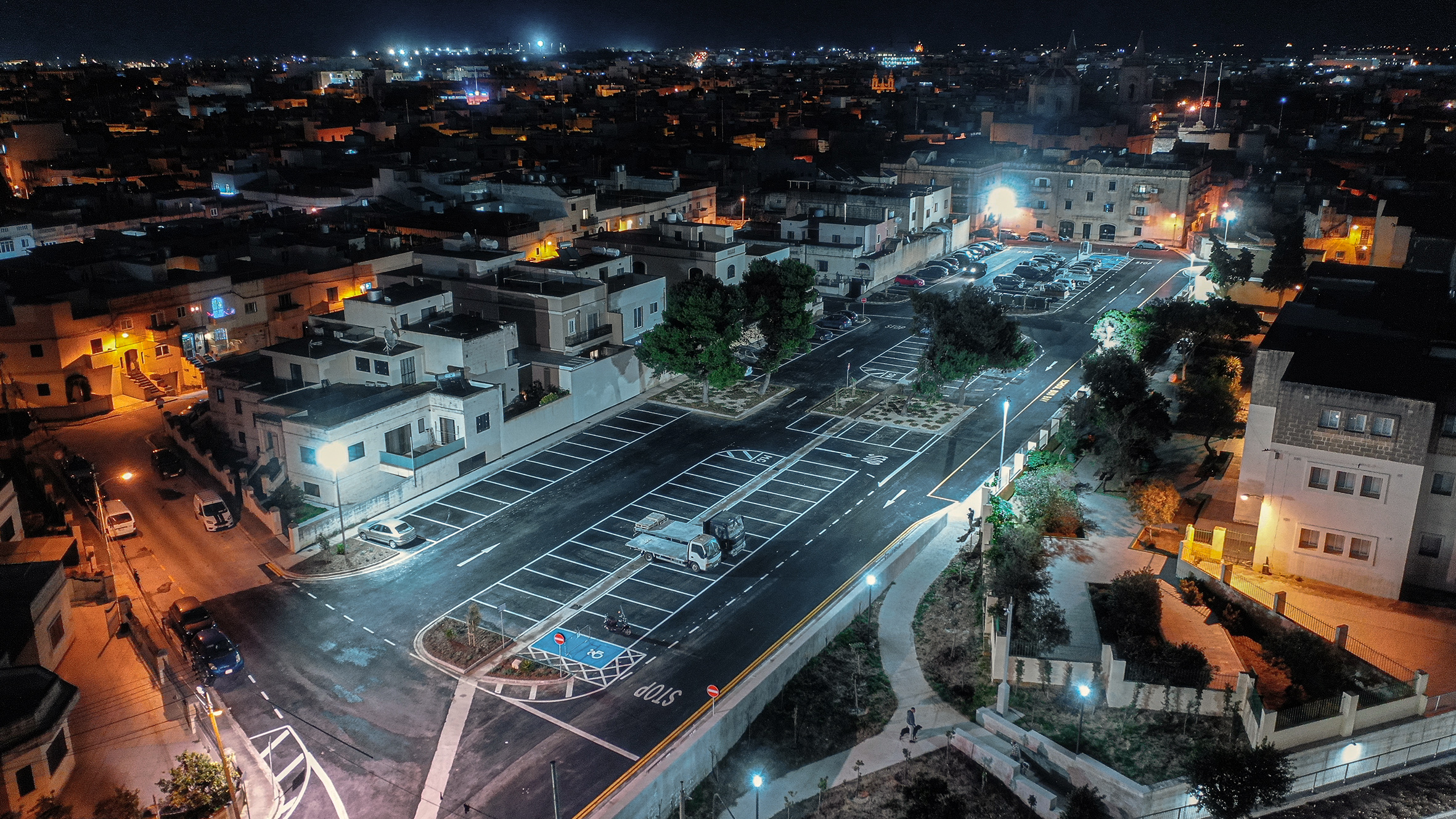 New 128-space public car park in Tarxien
Infrastructure Malta opened a new public car park next to the Saint Thomas More Middle School, in Tarxien.
The 128-space parking is in Cikku Saliba Street, less than 200 metres away from the Tarxien Parish Church. Visitors and residents can leave their cars at this new parking and walk the rest of the way to the centre of the locality, reducing vehicle flows in the surrounding narrow streets. The parking area also includes new bus lay-bys, to improve road safety for the school's students. It is also linked to the pedestrian and cycling underpass connecting Tarxien and Santa Lucija, which Infrastructure Malta built in 2020 as part of the Santa Lucija Roundabout Underpass Project.
Works to convert this abandoned site into a car park started earlier this year. Infrastructure Malta laid underground cable ducts for a new lighting system and installed new stormwater pipelines, before building foundations and landscaping planters. The €350,000 investment was completed with a new asphalt surface, line markings and new lighting.
After consulting the Tarxien Local Council, Infrastructure Malta embellished the parking area with 15 olive trees, 12 palm trees and 400 shrubs and other small plants. The agency's contractors will continue watering and caring for these landscaped areas in the coming years. The parking also includes electric car charging points.
Infrastructure Malta is committed to continue investing in improved infrastructure in all localities in Malta. As it continues its seven-year programme to rebuild hundreds of residential roads, the agency is also implementing other projects in collaboration with local councils, including new green areas and safer facilities for pedestrians, bus passengers and cyclists.