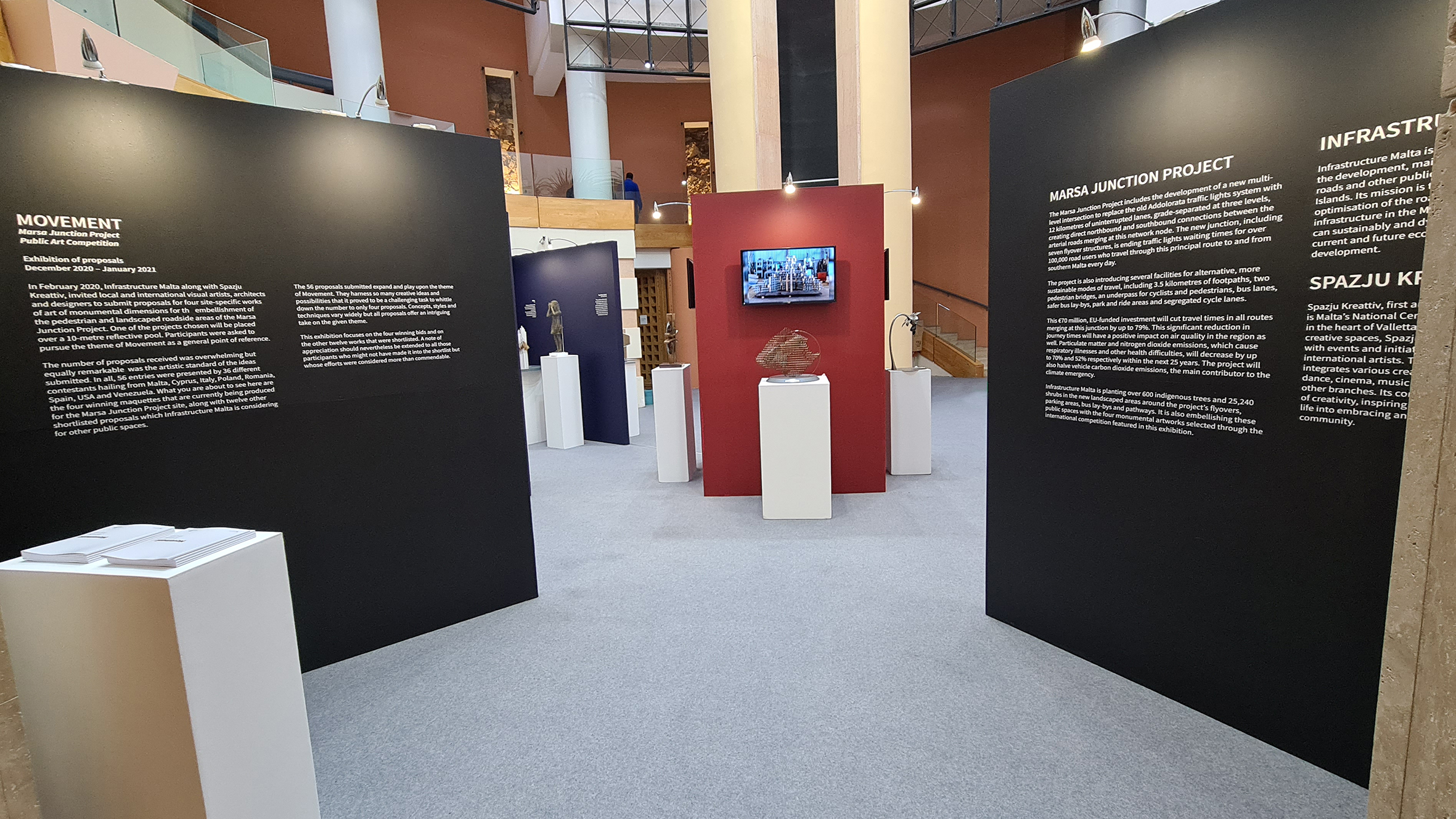 Marsa Junction Project monumental artworks exhibition
The open spaces around the new roads, flyovers and footpaths of the Marsa Junction Project will soon get an injection of colour and imagination with four monumental works of art chosen through a public competition earlier this year.
Four teams of artists are using steel, ceramics, reconstituted stone and other materials to produce these permanent artworks, each rising over one storey high, for installation in Marsa in the coming weeks. Whilst these artists work on their creations, Infrastructure Malta and Fondazzjoni Kreattività are inviting the public to an exhibition of the scale models of these new public artworks and another 12 competition submissions shortlisted for other road projects in Malta. Curated by Dr Christian Attard, the exhibition is being held at Spazju Kreattiv (St James' Cavalier), in Valletta, and runs until Sunday, 24th January 2021.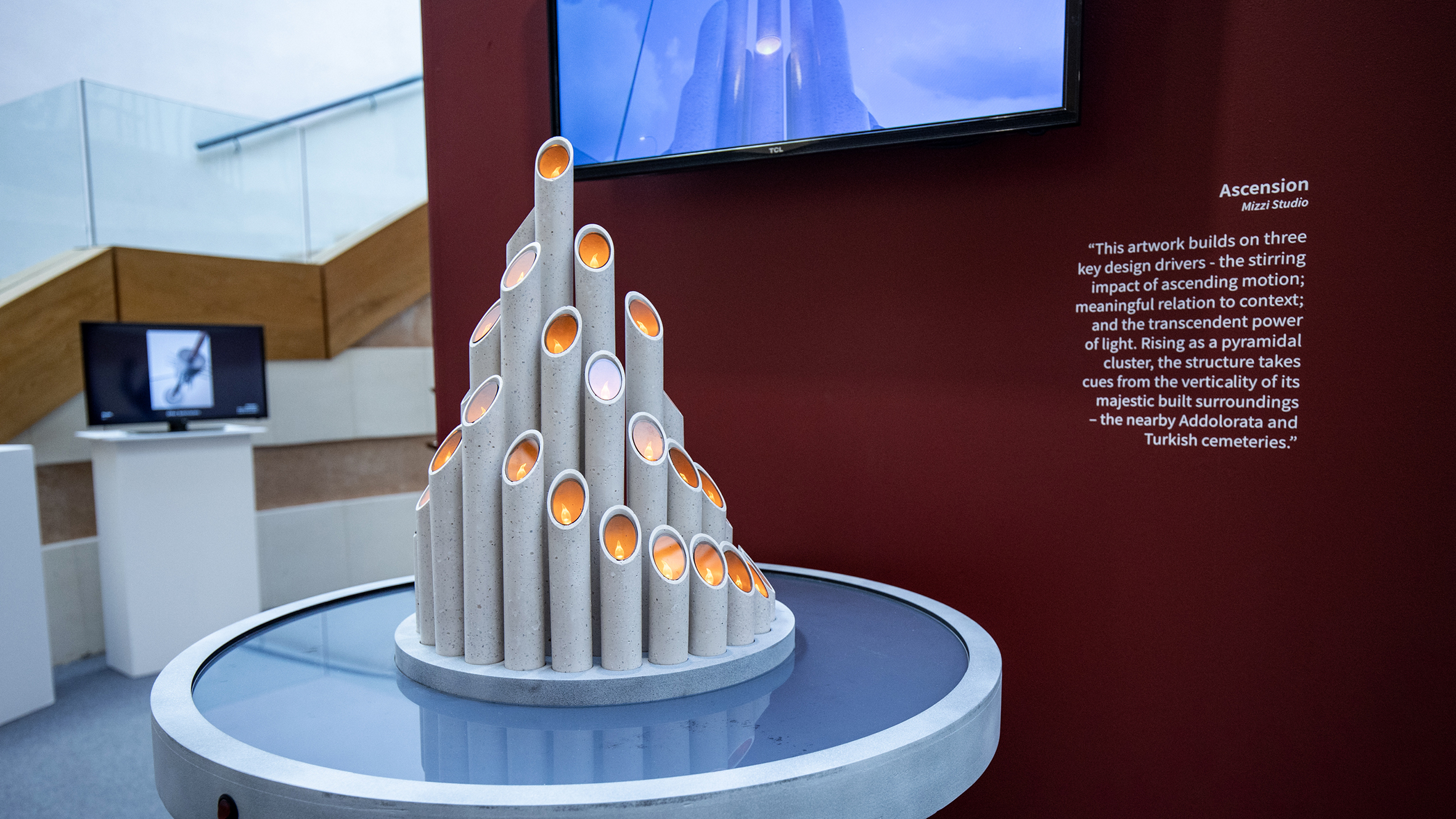 The artworks that Infrastructure Malta commissioned for the new landscaped areas of the Marsa Junction Project are Tisliba by Gozitan-born ceramics artist Paul Haber, Sema by I+A Limited, a collective of architects, artists and technologists from Malta, Ascension by Mizzi Studio, a design studio based in London and Valletta, and Tipping Point by Alex Welch, a metal artist from Limassol, Cyprus. Besides the maquettes of these artworks, the exhibition also features videos of the ongoing works to produce the monumental artworks that will soon be ready for installation in Marsa.
The designs of these works of art were chosen out of 56 proposals received in response to an international call for artworks launched by Infrastructure Malta in collaboration with Spazju Kreattiv last March. Thirty-six participants from Malta and seven other countries, including Cyprus, Italy, Poland, Romania, Spain, USA and Venezuela, entered the competition by submitting one or more designs.
A panel of artists and other stakeholders identified four artworks for the Marsa Junction Project site and shortlisted another 12 submissions that are being considered for the landscaped areas of other Infrastructure Malta projects, such as the Santa Lucija Roundabout Underpass Project, the Central Link Project, the Luqa Junction Project and the Msida Creek Project. These proposals include Two Meters Apart (Box Concept Studio), Observatory (Kane Cali), The Floating Cube (Clifford Carabott), The Guardian Angel (Jennings Falzon), The Centaur (Jennings Falzon), On the Move (John Grima), N(h)ar (I+A Limited), Mewga (maltarti.studio, Paul Vella Critien), The Creation of Man (Ilarie Pintea and Andrei Kiss), Desdoblado/Unfolded (José Luis Sanchez Trujillo), Il-Mara Qawwija (Alejandro Vega Beuvrin) and Il-Ggant tal-Ilma (Alejandro Vega Beuvrin).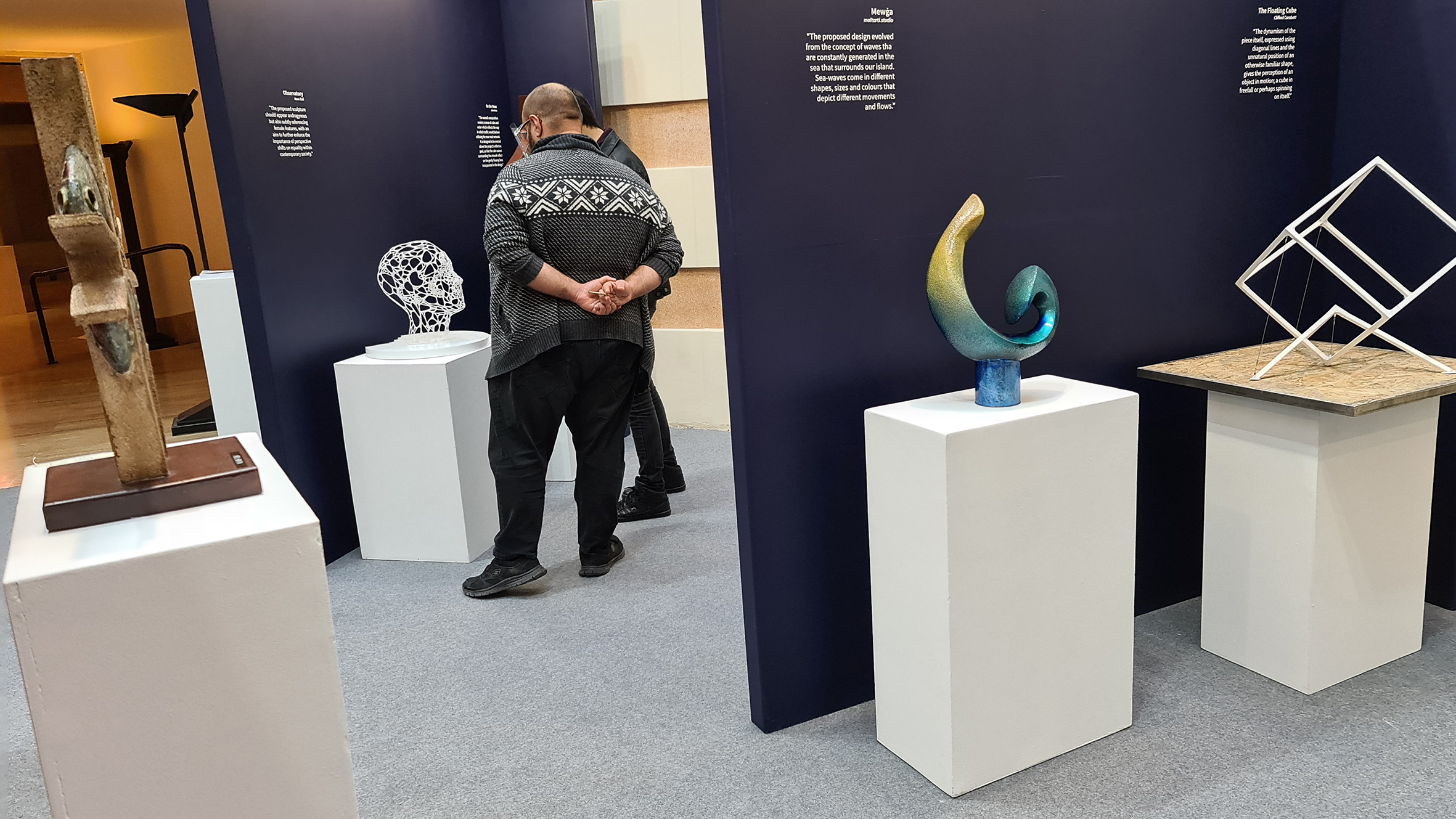 Within the next few weeks, Infrastructure Malta will start installing the Marsa Junction Project artworks in the green areas it is developing between Aldo Moro Road and the Addolorata Cemetery as part of this €70 million EU-funded upgrade of the busiest intersection of the Maltese road network. Contractors are planting 600 indigenous trees and 25,240 shrubs and hedges to form these new public open spaces around the vehicle lanes, flyovers, bus lanes, footpaths, park and ride facilities, footbridges and segregated cycle lanes that this project is introducing to facilitate quicker and safer commutes for over 100,000 road users who use this junction every day.
The Marsa Junction Project Public Art Exhibition is open from Tuesday to Friday between 0900hrs and 2100hrs and on weekends between 1000hrs and 2100hrs. It is closed on Christmas Day and on New Year's Day whilst on New Year's Eve it will open between 0900hrs and 1300hrs.