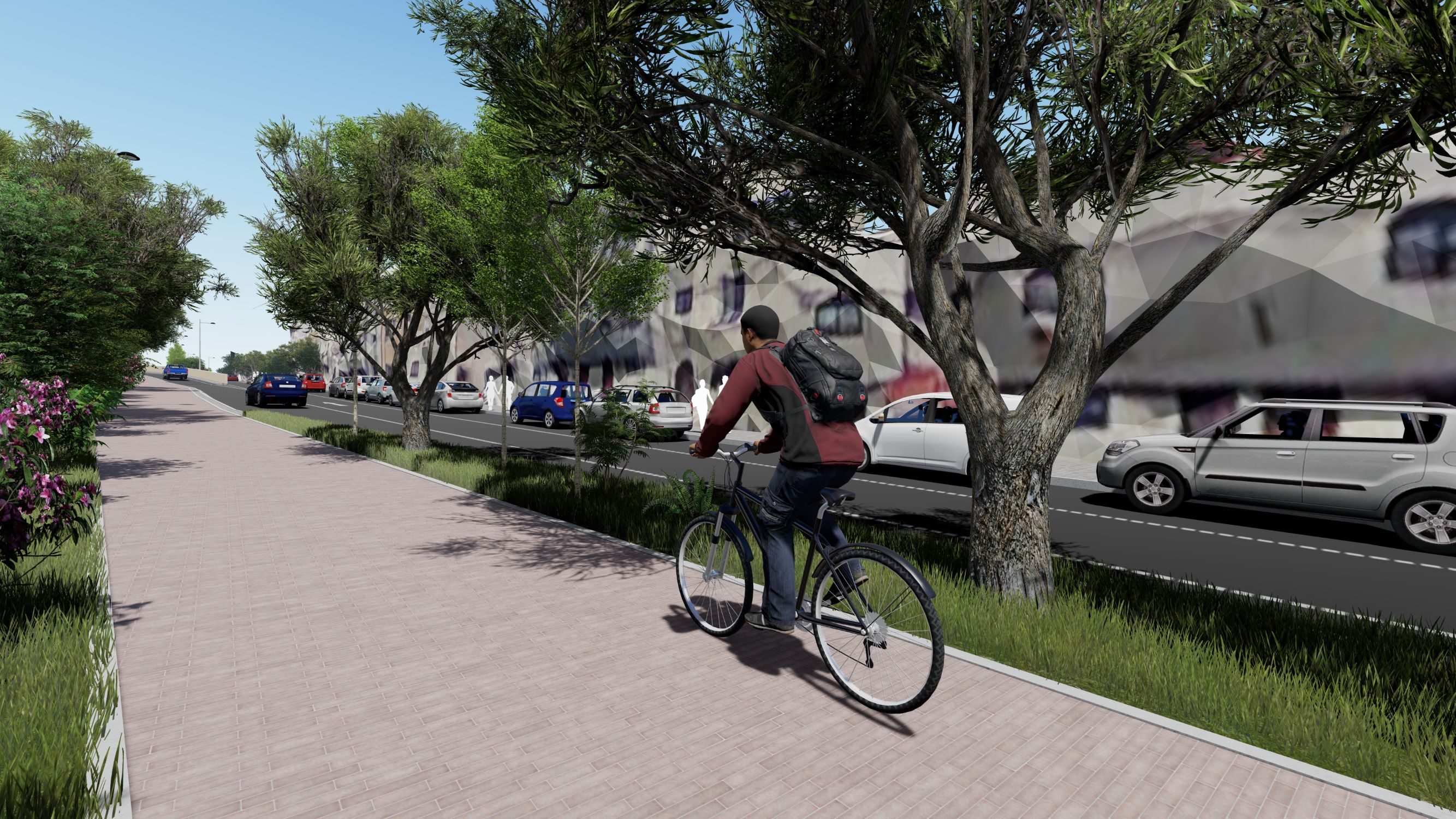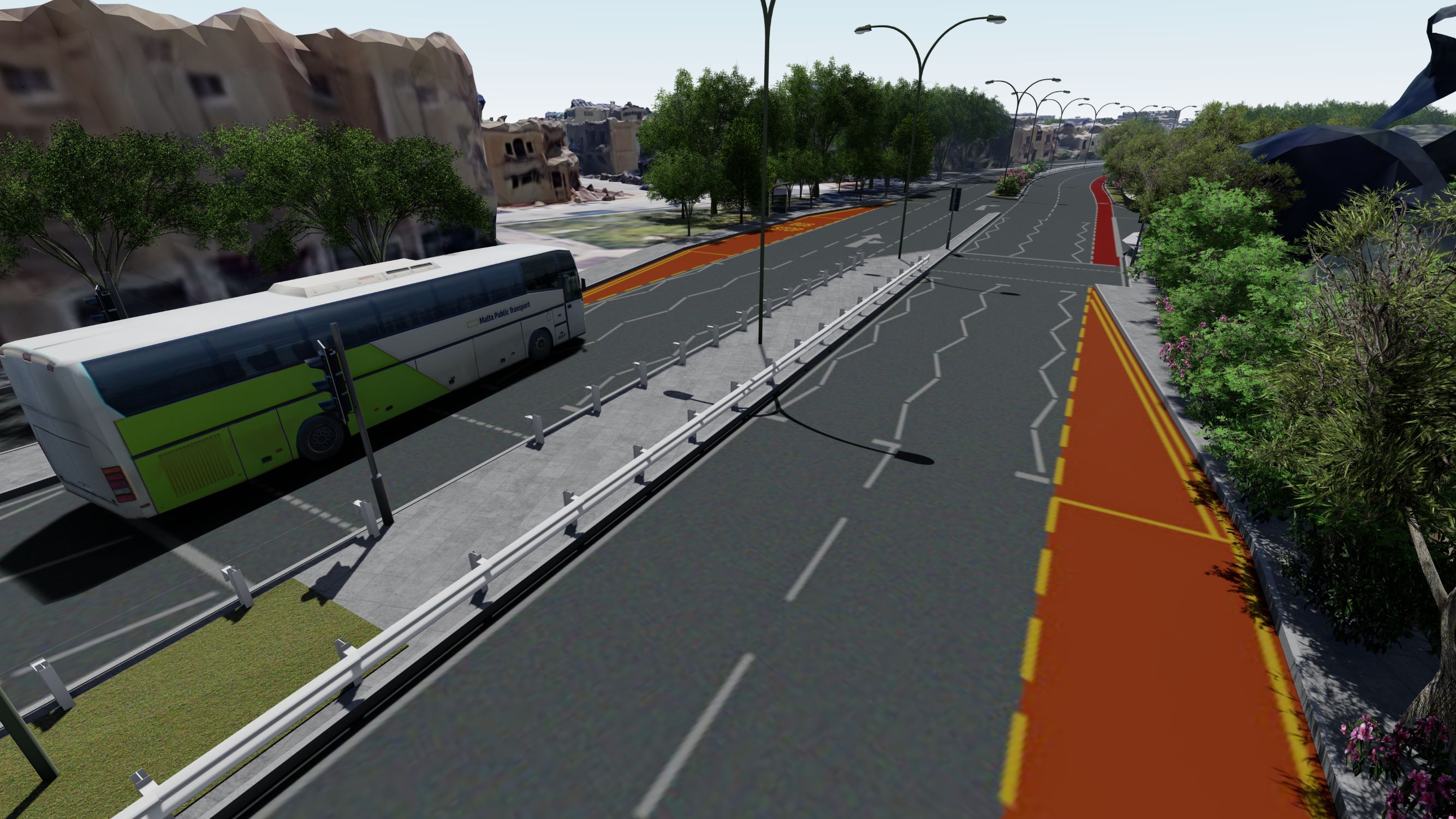 Infrastructure Malta starts Central Link Project works
On Tuesday morning, Infrastructure Malta's contractors started the Central Link Project, a €55 million investment to reduce travel times, improve air quality and create safer spaces for alternative modes of travel along the arterial road corridor between Mriehel and Ta' Qali.
Works on this long-awaited upgrade are starting after the project plans were approved by the Planning Authority and reviewed by the European Commission in 2019. Last November, these plans were also reconfirmed by the Environment and Planning Review Tribunal, which rejected a request by NGOs and seven individuals to revoke the project's permits. A few days ago, the Civil Court's First Hall also refused a request for a prohibitory injunction made by the same groups and reaffirmed that Infrastructure Malta can start implementing this important national project immediately.
The Central Link Project is based on plans included in the 2006 Central Malta Local Plan, which had already indicated congestion along L-Imdina Road, In-Nutar Zarb Road and other nearby roads as a major problem for Attard and nearby localities. Infrastructure Malta optimised these 2006 plans to augment long-term efficiency and sustainability, to mitigate adverse impacts on adjacent lands and to add new infrastructure for bus passengers, pedestrians and cyclists, which are currently almost inexistent along this route. The National Transport Master Plan 2025 also highlights the importance of this investment, listing the L-Imdina Road and In-Nutar Zarb Road corridor as the 12th of 29 priority sections of the EU's TEN-T network in Malta that need to be urgently upgraded for increased safety and efficiency.
This project will halve travel times in this area and drastically reduce congestion pollution in nearby residential areas by reconstructing 13 junctions, removing four traffic lights systems and adding over seven kilometres of new lanes along a 4.3 kilometre road corridor. It also introduces many facilities for alternative modes of travel, including over 10 kilometres of safe pedestrian footpaths and segregated crossings, bus lay-bys and the longest segregated cycle track in the Maltese Islands, connecting Mriehel, Birkirkara, Balzan, Attard and Ta' Qali. Infrastructure Malta will also develop over 24,000 square metres of new green landscaped areas along the project route.
Initial works starting this week include the excavations for the foundations of the new lanes, footpaths, bus lay-bys and cycle tracks that will be built along the project route, which extends from the Mriehel Bypass, along L-Imdina Road, through Birkirkara, Balzan and Attard, to the roundabout at the foot of Saqqajja Hill, at Ta' Qali.
Infrastructure Malta is coordinating the works in different phases to minimise difficulties to over 30,000 road users who use this part of the network every day, and to nearby residents in Birkirkara, Balzan and Attard. During this initial stage of the project, all existing lanes will remain open. The agency's projects team will communicate any works necessitating lane closures to road users in advance and will make sure that such disruptions are scheduled to off peak hours, with adequate diversions and alternative routes.
Works on site are starting after a multi-disciplinary team of experts completed a meticulous planning process, which included a public consultation process and a comprehensive environmental impact assessment. These independent studies analyse the short-, medium- and long-term benefits and impacts of the project. It also considers different proposals for the upgrading of the area's road network and identifies the Central Link Project plans as the most beneficial solution in terms of air quality improvement, environmental sustainability and travel time reductions.
These scientific studies also confirm that the congestion difficulties faced by thousands of commuters every day will get worse if existing infrastructure is not improved. In fact, according to these studies, if the existing road network in this area is not upgraded, travelling from Mriehel to Ta' Qali will take commuters two hours fifteen minutes, advancing at 1.83km/h in gridlock conditions. These studies also project that the improvements introduced by the Central Link Project will reduce existing travel times by 50%, even when considering potential future increases in transport demand.
The air quality study included as part of this assessment, which is based on 2018 air monitoring in several locations along the route, shows the effect of this gridlock situation on the area's air quality. If the project is not implemented, particulate matter in the area, including Attard and Balzan, will increase by 278% by 2030. Particulate matter and nitrogen dioxide are the two main pollutants linked to road transport emissions. By eliminating existing bottlenecks and congested junctions, Central Link Project will reduce particulate matter by up to 66% by 2030, even when considering future transport demand. Similarly, nitrogen dioxide emissions will also decrease by 41%.