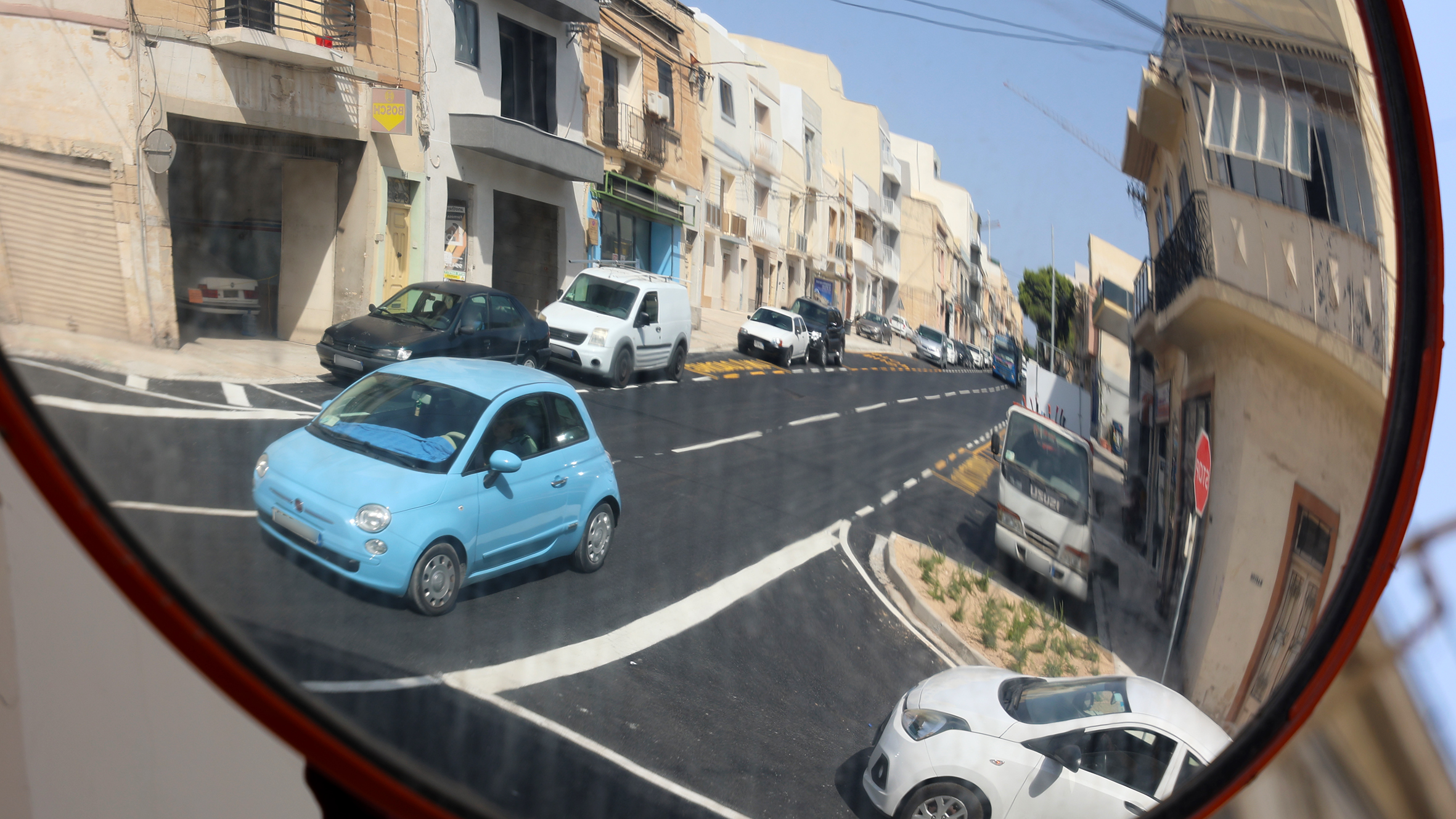 Infrastructure Malta rebuilds Mdina Road in Qormi
Infrastructure Malta completed the €700,000 reconstruction of the southbound carriageway of L-Imdina Road in Qormi in one month, with most works carried out at night and during the Santa Marija summer shutdown week.
Stretching six kilometres from Saqqajja Hill, Ta' Qali to the Ingiered area of Marsa, L-Imdina Road is one of the longest arterial roads in Malta. It connects Attard, Rabat and other central and northern localities of the Island with Zebbug, Qormi, Marsa and Luqa.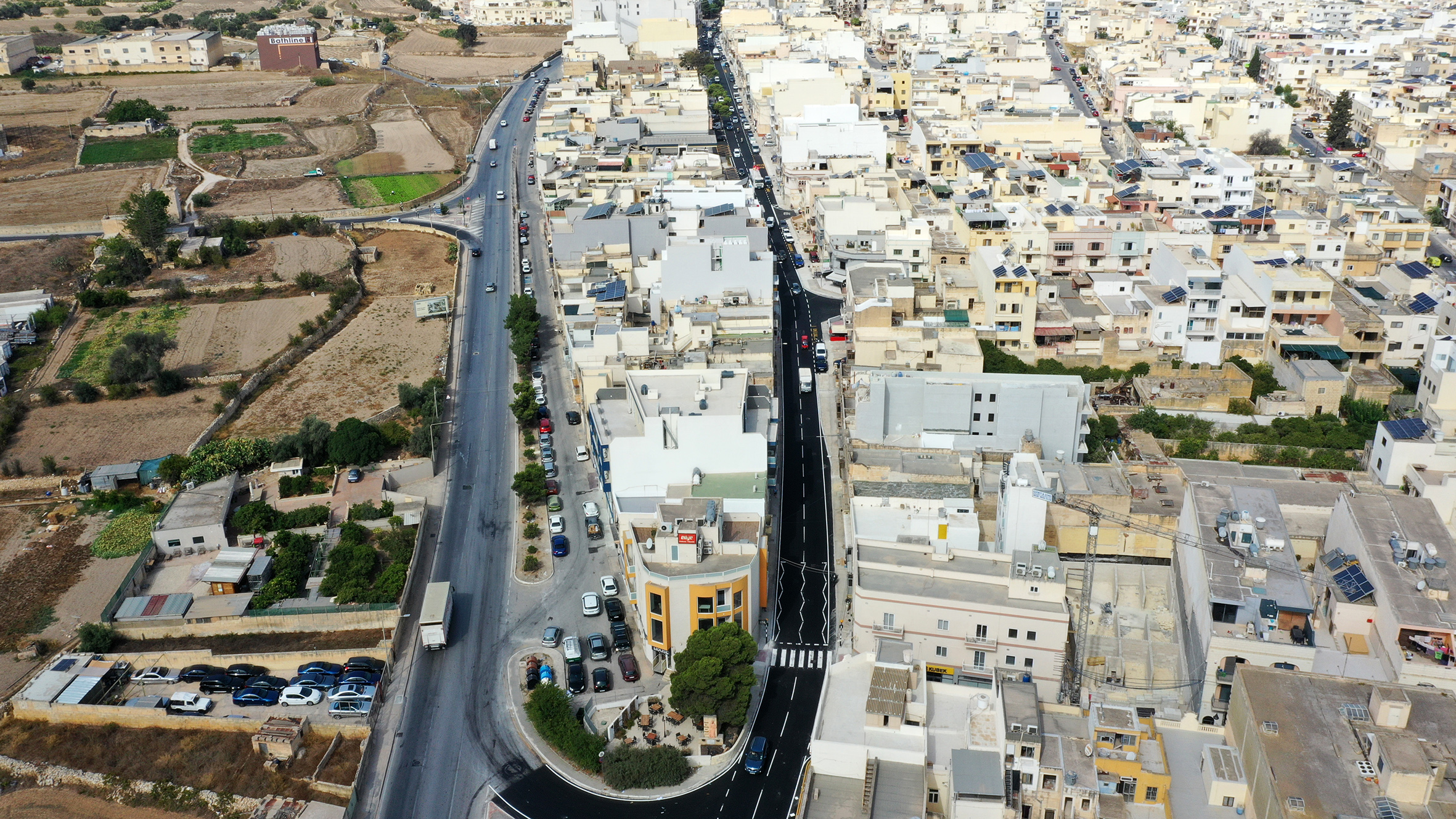 Infrastructure Malta rebuilt part of the southbound carriageway of this road in the centre of Qormi to improve its safety, cut travel times and decrease congestion pollution caused by this road's bottleneck. This part of the carriageway was the only section of the six-kilometre route that narrowed to one lane, causing tailbacks and collision risks in this important thoroughfare. Through this project, the agency eliminated this bottleneck, widening the carriageway to two uninterrupted lanes.
Infrastructure Malta's contractors carried out most works of this upgrade at night and during the week after Sunday, 15th August 2021, the Santa Marija national holiday, when many workplaces and businesses were closed for summer holidays. Works also included the rebuilding of the carriageway's sewer manholes, many of which had caved in, repairs of some of its footpaths and boundary walls and the reorganisation of the area's on-street parking spaces. The agency completed the project with the laying of 1,973 tonnes of asphalt and new line markings.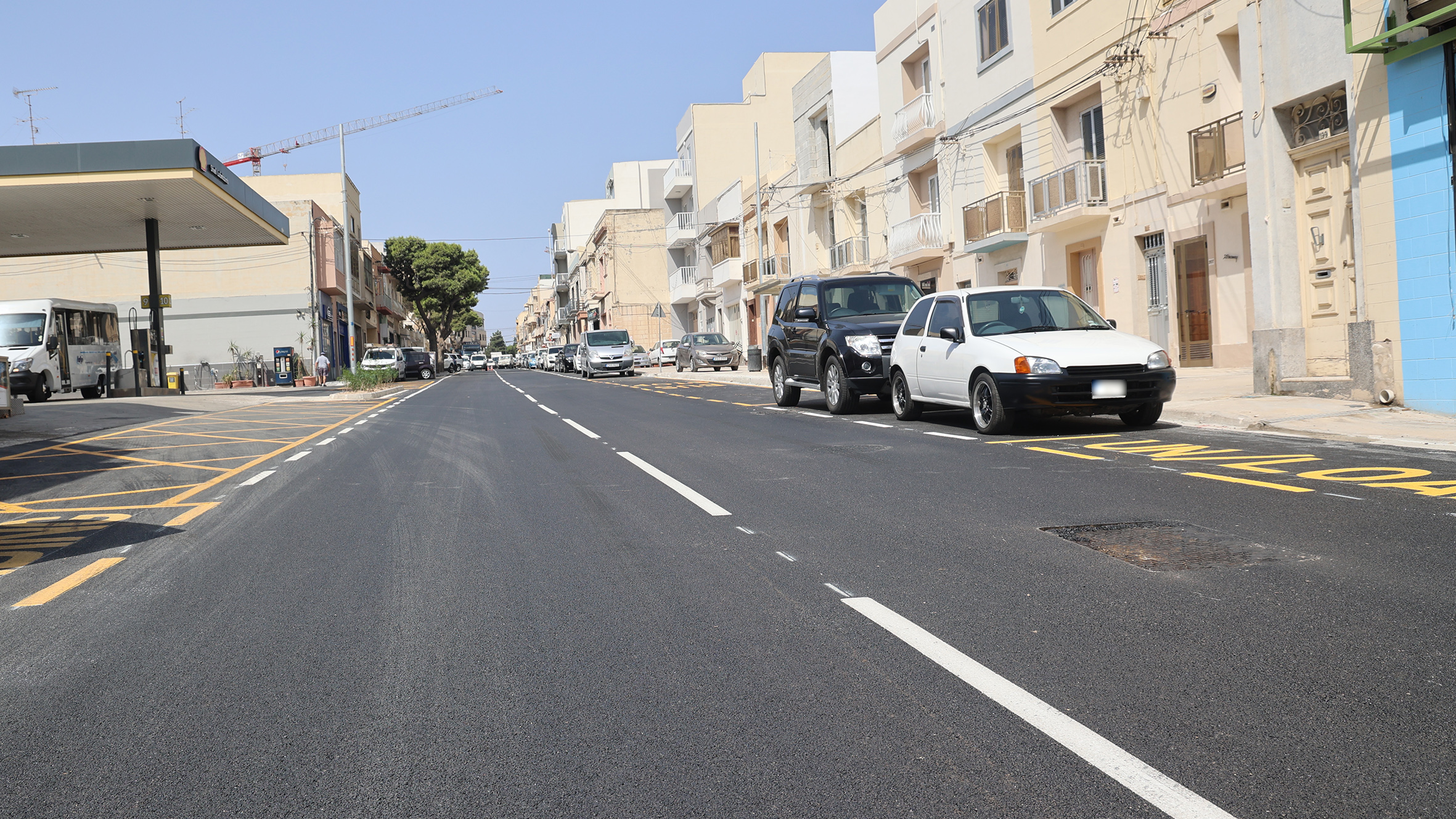 The reconstruction and widening of this part of L-Imdina Road will continue augmenting the safety, efficiency and sustainability of one of the principal routes of the Maltese road network. Infrastructure Malta has already invested in other upgrades of this road in recent years, including the rebuilding of four of its roundabouts in Zebbug and Qormi and the resurfacing of other sections of its dual carriageway.
Infrastructure Malta is currently also completing the final phases of the Central Link Project, to upgrade the arterial road corridor between Ta' Qali, Attard, Balzan, Birkirkara and Mriehel, which runs parallel to L-Imdina Road in Zebbug and Qormi, with several links to it. This project will halve travel times in this area and drastically reduce congestion pollution in nearby residential areas by reconstructing 13 junctions, removing four traffic lights systems and adding over seven kilometres of new lanes along a 4.3-kilometre road corridor. This investment also introduces several facilities for alternative modes of travel, including Malta's longest segregated path for pedestrians and cyclists.