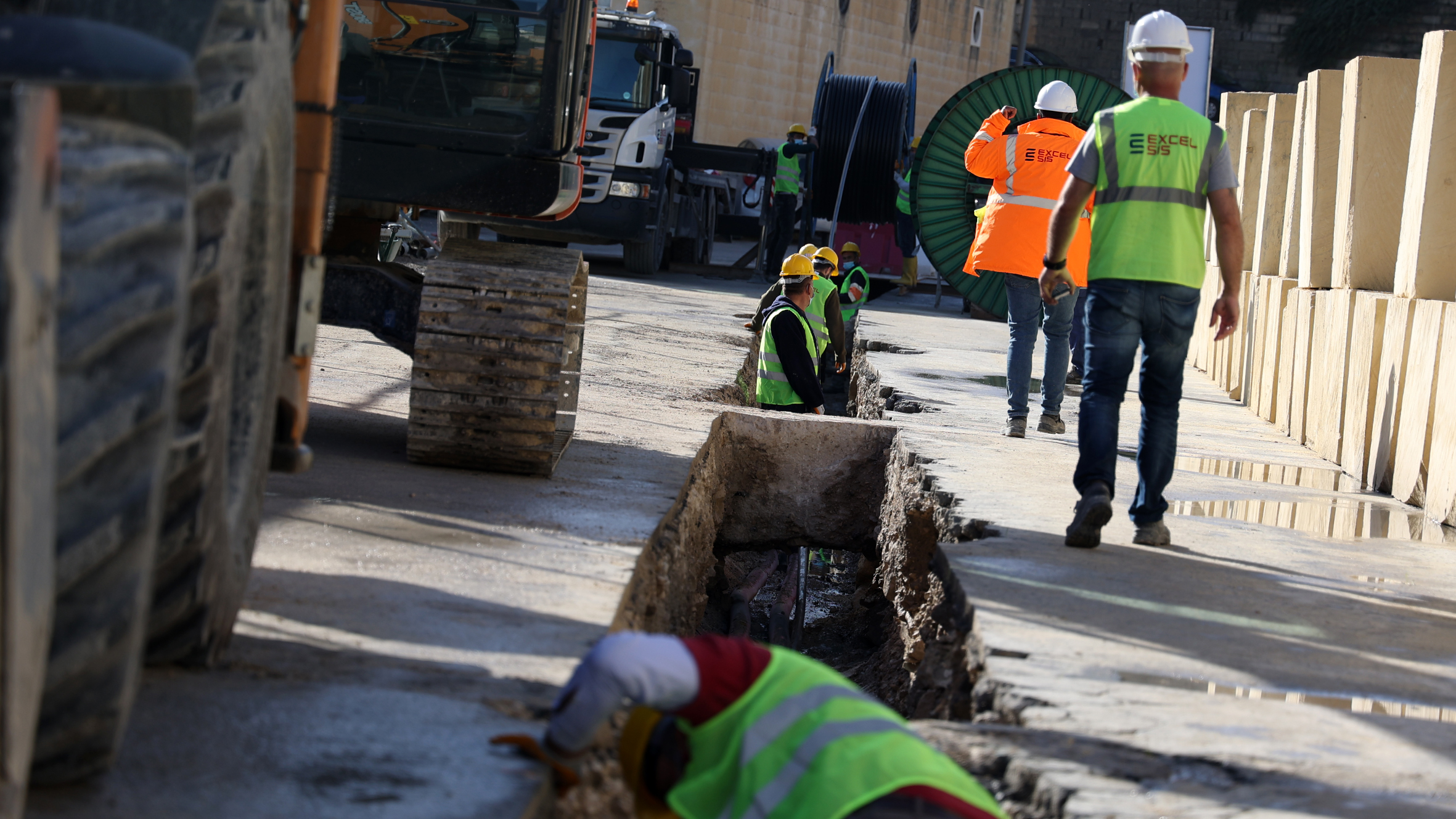 Grand Harbour Clean Air Project gets underway
Infrastructure Malta is kicking off the first phase of the Grand Harbour Clean Air Project, which will cut over 90% of the air pollution that cruise liners and Ro-Ro ships produce when visiting Malta's principal port.
The Grand Harbour Clean Air Project (GHCAP) includes the development of the electricity infrastructure required for these ships to switch off their gas- or heavy-fuel-oil-fired engines and plug in to shoreside electricity to power their onboard systems, including their catering and 'hotel' services, whilst they are berthed at port.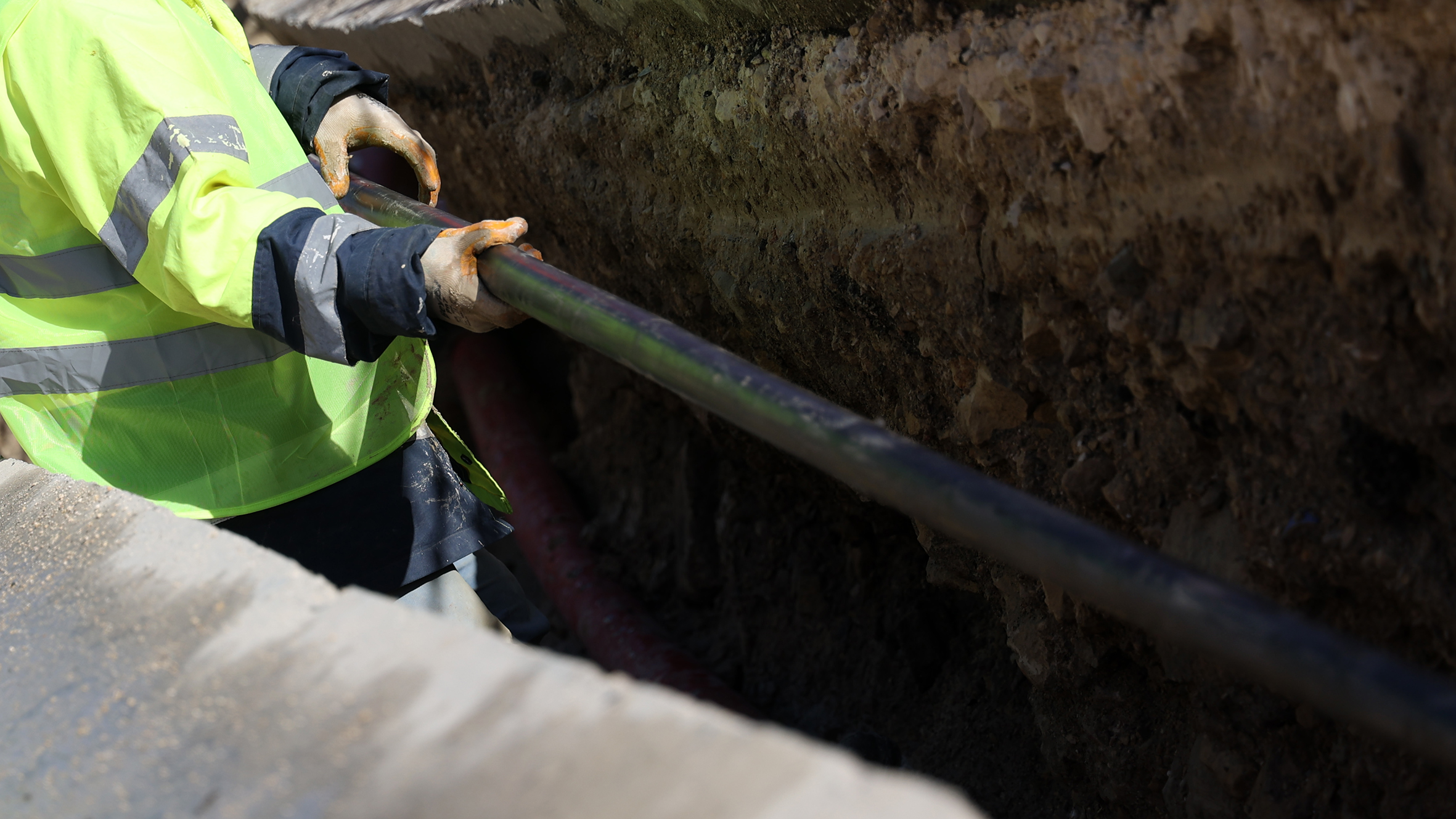 Through this €49.9 million investment, Infrastructure Malta will make the Grand Harbour one of the first ports to operate this kind of environmental technology in Europe. To date, only Hamburg, in Germany, and Kristiansand, in Norway, have working shoreside electricity solutions. In August, the European Commission included the GHCAP in a list of 140 transport infrastructure projects across Europe that will be co-financed through the Connecting Europe Facility, the European Union's grant scheme supporting sustainable transport infrastructure. Infrastructure Malta secured €21.9 million of the €37 million required for the first phase of this project through this EU fund.
A few weeks ago Infrastructure Malta selected the contractor that will be implementing this project, following an international call for tenders. Soon after, this contractor started excavating the first trenches for the underground electricity cables that will distribute electricity from an existing Enemalta plc primary substation (distribution centre) in Jesuits Hill, Marsa to the Grand Harbour's cruise liner quays in Floriana, Marsa and Senglea. This week, workers are starting to lay the first stretch of this 22-kilometre network of 33-kilovolt cables in the Menqa area of Marsa.

The first branch of this network will connect the existing substation with the Deep Water Quay and Pinto Wharf, along the Valletta side of the Grand Harbour. The second stretch of cables will go down Jesuits Hill towards Bridge Wharf and Church Wharf in Marsa. From here, submarine cables will extend the network to Coal Wharf in Corradino, Paola and subsequently to Boiler Wharf, in Senglea, on the other side of the Harbour. These connections will reach the five main quays that cruise liners use when visiting Malta. At each quay, Infrastructure Malta will be installing shore side transformers and shore-to-ship connection panels that enable vessels to turn off their combustion engines and switch to electrical power as soon as they berth.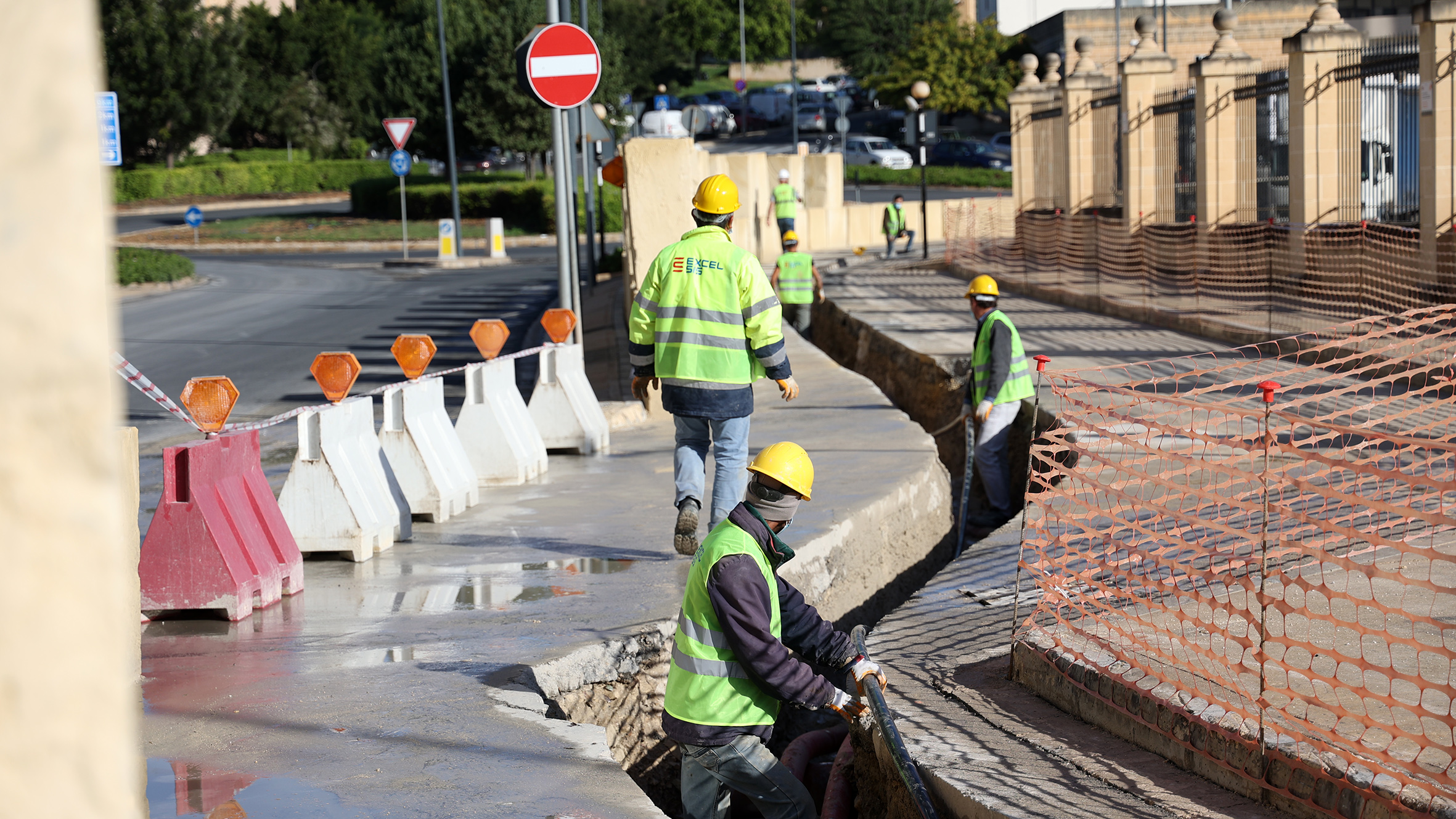 The project contractors will soon also start developing two frequency converter stations to convert electricity to the frequencies used on board cruise liners and other ships. One of them will be in part of an old industrial shed in Boiler Wharf, which Infrastructure Malta will restore and conserve as part of Malta's industrial heritage. The second frequency station location is in the Deep Water Quay area, next to an existing industrial structure.
The second phase of the project will extend shore side electricity to Laboratory Wharf and to Ras Hanzir (Fuel Wharf), in Paola, where Infrastructure Malta will be building a new cargo handling facility in the coming years. These two locations will open up shoreside electricity to Ro-Ro ships, which berth at the Grand Harbour to transport wheeled cargo, such as cars and trucks, to and from Malta.
Preliminary studies indicate that through the GHCAP, within 20 years Malta will save up to €375 million in costs linked to the measurable consequences of air pollution, such as impacts on health, the natural environment, infrastructure and agriculture. It will also reduce the impact of cruise liner noise and engine vibrations in the Grand Harbour area. These health and environmental benefits will make this project the second-largest contribution to improved air quality in Malta following the decommissioning of heavy fuel oil power stations in Marsa and Marsaxlokk in 2017.
A 2015 European report indicates that one cruise ship berthed at port for eight hours produces an estimated 1.2 tonnes of nitrogen dioxide, the equivalent of 300,000 cars driving from Cirkewwa (Mellieha) to Marsaxlokk. It releases 30 kilograms of particulate matter, the same as 180,000 cars travelling the same distance across Malta. According to the National Statistics Office, 372 cruise liners visited Malta in 2019.
Through the first phase of this Infrastructure Malta project, the emissions of cruise ships visiting Malta will be drastically reduced, improving air quality in several localities in the northern and southern harbour regions. By switching off their auxiliary engines, cruise liners visiting Valletta will emit 93% less nitrogen dioxide, 92.6% less particulate matter and 99.6% less sulphur dioxide. These pollutants are among the principal causes of respiratory illnesses and other health problems. The first phase of the GHCAP will also cut 39.6% of the cruise liners' carbon dioxide emissions, which contribute to the climate emergency.
The European Union's 2014 directive on the deployment of alternative fuels (2014/ 94/EU) stipulates that member states should prioritise the introduction of shore-side electricity supply in ports of the TEN-T Core Network, such as the Grand Harbour, by end 2025. Infrastructure Malta is planning to complete the first phase of the GHCAP by 2023.