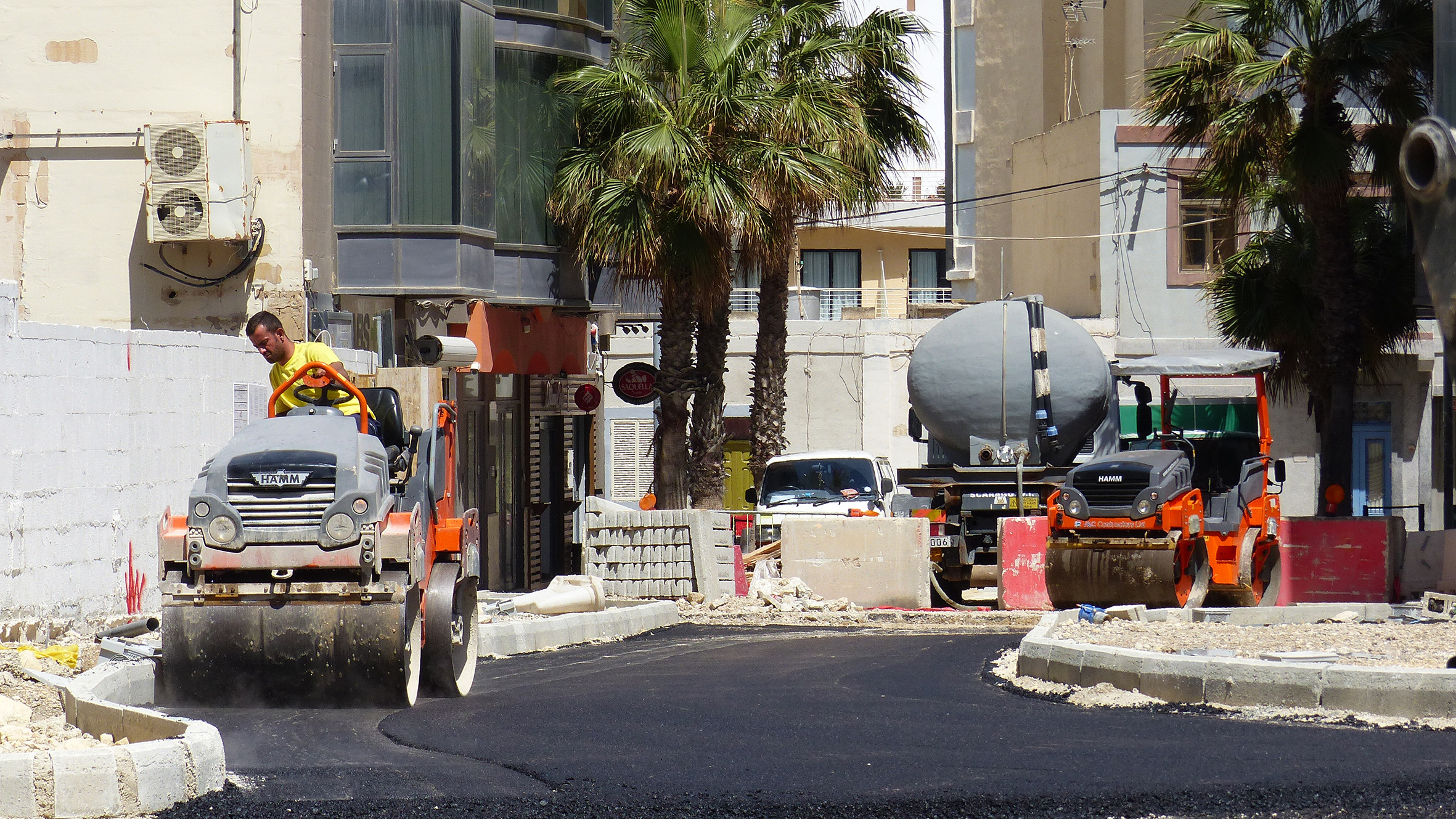 Gort Street junction upgrade nearing completion
Infrastructure Malta is completing a €1.5 million upgrade of the Gort Street roundabout junction, for improved access to Paceville and Spinola and for increased pedestrian and bus passenger safety.
This roundabout is a crossroads between Sant'Andrija (St Andrew's) Road, Gort Street and Marguerite Mangion Street, and is one of the main access points to Paceville and Spinola. Two major bus stops serving public transport routes to St Julian's, Sliema, Valletta, the Airport and several other destinations are located within the same area. The junction also includes the entrance to several nearby large-scale residential and commercial developments.
Earlier this month, the agency's contractors started rebuilding the junction in a new, improved design, including safer roundabout approach lanes and improved spaces for more sustainable modes of travel. After consulting all stakeholders, Infrastructure Malta scheduled the required works to be carried out in recent weeks, as Covid-19 containment measures decreased the number of road users travelling to this popular commercial and entertainment zone.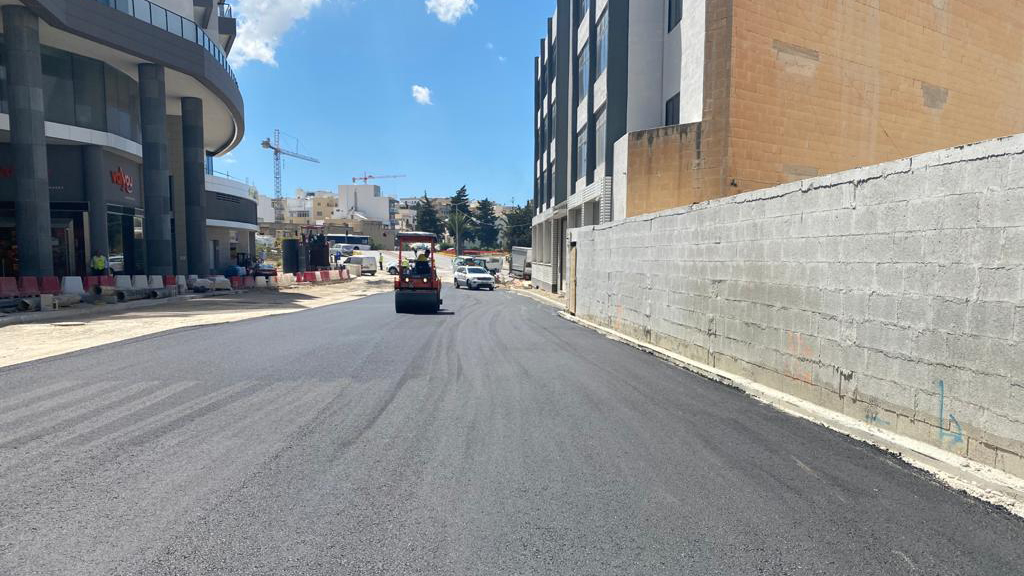 As part of this project, Infrastructure Malta introduced new bus lay-bys accommodating more than one bus at the same time, and rebuilt all footpaths leading to them. Where technically possible, these footpaths were widened for increased pedestrian safety. The agency is also rebuilding the junction's pedestrian crossings. Beneath the road surface, contractors also laid new underground water, electricity, Internet and other telecommunication distribution networks. The junction and the roads leading to it will now have a new street lighting system, illuminating the carriageways and footpaths.
This junction upgrade, which is expected to be completed within a few weeks, is one of several Infrastructure Malta investments to improve the safety, efficiency and sustainability of this region's road network. The agency is currently also implementing a similar upgrade at the Sant' Andrija Road crossroads with adjacent streets in Pembroke and the High Ridge area of Swieqi, for safer access to nearby schools and to the residential areas of these localities.
This €1.6 million project includes a new roundabout junction, new lay-bys with improved facilities for bus passengers and new footpaths and pedestrian crossings for easier access to the nearby schools, sports facilities and residential areas.
Last year, Infrastructure Malta completed the upgrade of the Spinola junction, a crucial node connecting Sant' Andrija Road and Mikiel Anton Vassalli Road (the main north-south arterial route of Malta), Gorg Borg Olivier Road (Sliema seafront road), San Gorg Road (towards Paceville) and another two residential roads. The capacity of this junction was increased to reduce travel times, collision risks and congestion emissions in the area. This project also included safer bus lay-bys and a reorganisation of the area's on-street parking bays, amongst other works.
Infrastructure Malta is currently also planning Pembroke-St Julian's Connections, a multi-million project encompassing the arterial road network connecting Madliena, Pembroke, Swieqi, St Julian's, Paceville and the Sliema conurbation's road network. This investment will include the construction of new roads and tunnels, and the rebuilding of Sant' Andrija Road and several junctions along the way.