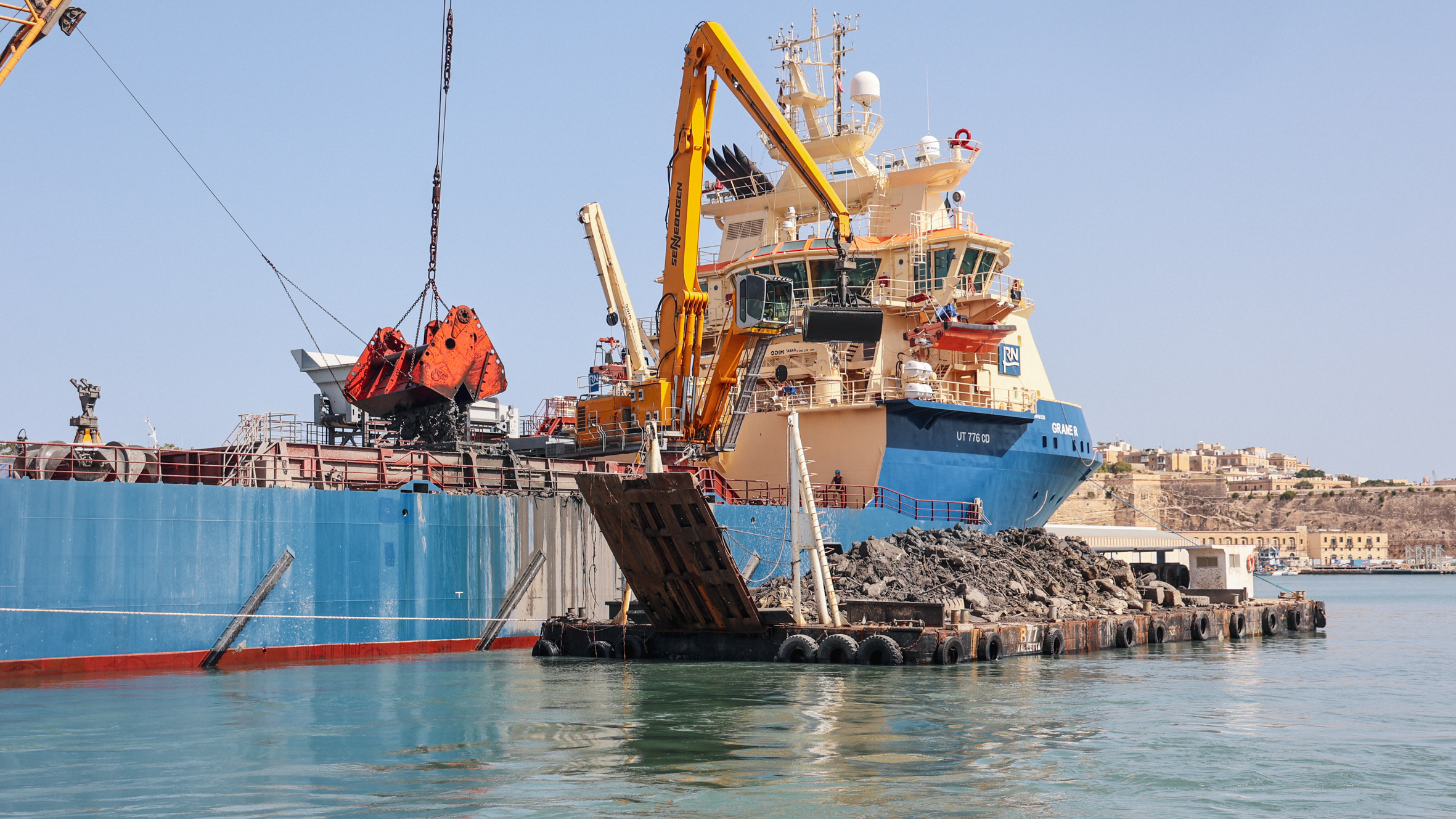 Further investments by Infrastructure Malta for extensive improvements in the Grand Harbour
Infrastructure Malta is implementing further investments to improve upon commercial activities in the Grand Harbour, particularly to create more facilities for larger vessels.
The agency is carrying out major dredging work in various areas to increase the port's depth for mooring facilities as well as to remove contaminated material from the seabed. As a result, the inner part of the Grand Harbour will become more accessible to larger cruise liners and cargo ships.
This project, with an investment of €7 million, started near the Deep Water Quay, in Marsa. The depth of the sea in this area is currently seven meters and will be increased to ten meters. Dredging is now ongoing in the inner part of the port, as well as in the area of ​​ Ras Hanzir, in the vicinity of ​​Kordin.
Before the dredging works began in the port, several surveys were carried out to identify what lies on and underneath the seabed, geotechnical studies were also carried out and samples of the material in the area were also examined before it is lifted from the seabed. The contaminated material is being exported by sea to Portugal to be treated in a hazardous waste management facility. The dredging in the Grand Harbour is expected to be completed by the end of this year.
In the coming months, Infrastructure Malta will launch the project to extend the quays for cruise liners in Pinto Wharf. As a result, larger vessels will be able to dock in the port without the need for barges.
Meanwhile, the work on the Grand Harbour Clean Air Project (GHCAP) is well underway to develop the electricity infrastructure for vessels to switch off their gasoil- or heavy-fuel-oil-fired engines and plug in to shoreside electricity to energise their onboard systems whilst they are berthed at port.
This €49.9 million investment will reduce more than 90% of the air pollution produced by cruise liners and cargo ships in the Grand Harbour. Through this project, co-financed by the EU's Connecting Europe Facility, Infrastructure Malta is thus improving air quality for 17,000 families living in the vicinity of the Grand Harbour.
This project is co-financed by the European Union through the Cohesion Fund Operational Programme I 2014-2020.