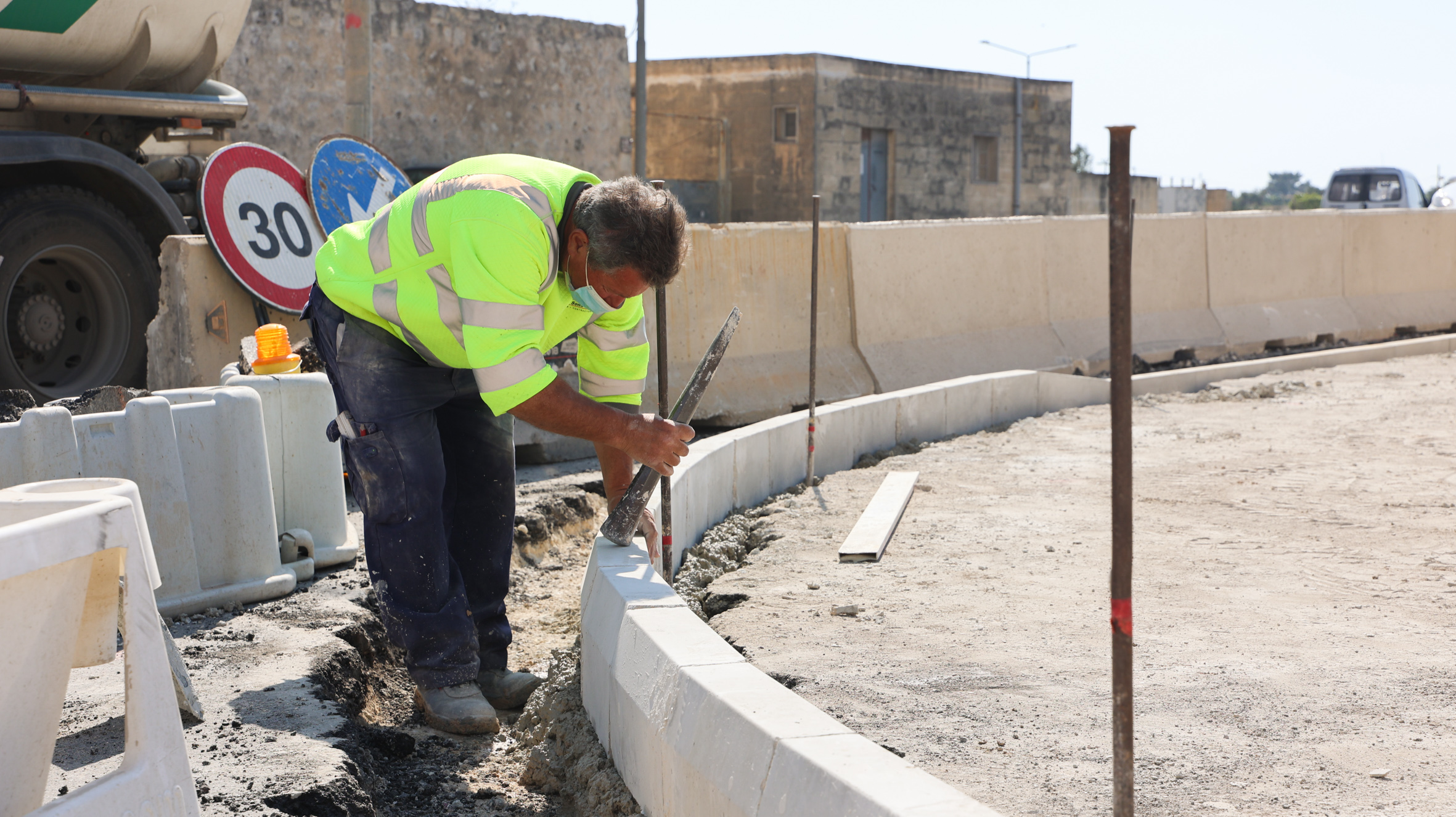 Final works of Ghajn Qajjet Road upgrade
Infrastructure Malta is nearing the final stages of a major upgrade of Ghajn Qajjet Road, between Gheriexem Road in Rabat and the Mtarfa Bypass, to facilitate safer vehicular and pedestrian connections between these two localities.
The project was launched earlier this year to consolidate the benefits of the ongoing Gheriexem Belvedere Project, which includes the reconstruction of Gheriexem Road on stronger foundations to end years of subsidence damage and to introduce a new belvedere with safer footpaths overlooking Gheriexem Valley.
Ghajn Qajjet Road is a 300-metre arterial road connecting several other roads, including Il-Haddiem Avenue and Tat-Tabija Road (lower end of Gheriexem Road) in Rabat, Ghajn Kajjet Road, a countryside road leading to Bahrija and other rural suburbs of Rabat, Il-Maltin Internati u Eżiljati Road, known as the Mtarfa Bypass, and Ta' Slampa Street and L-Imtarfa Street in Mtarfa, at one of the main access points to this locality. With its numerous connections and crossroads, the road is a very important link between the two localities. Most of this road did not have footpaths, even if many Rabat residents use this route to reach the long footpath along the Mtarfa Bypass for wellbeing and fitness walks. Its junctions also needed to be improved to reduce collision risks.
Infrastructure Malta redesigned this road to include a new 200-metre footpath and to create safer traffic islands at its T-junctions, particularly those leading to the centre of Mtarfa. The new footpath will be linked to the paved pathways of the Gheriexem Belvedere and to the existing footpath along the Mtarfa Bypass, to create a 2.3-kilometre pedestrian route from the Roman Domus area of Rabat to the eastern end of the Mtarfa Bypass.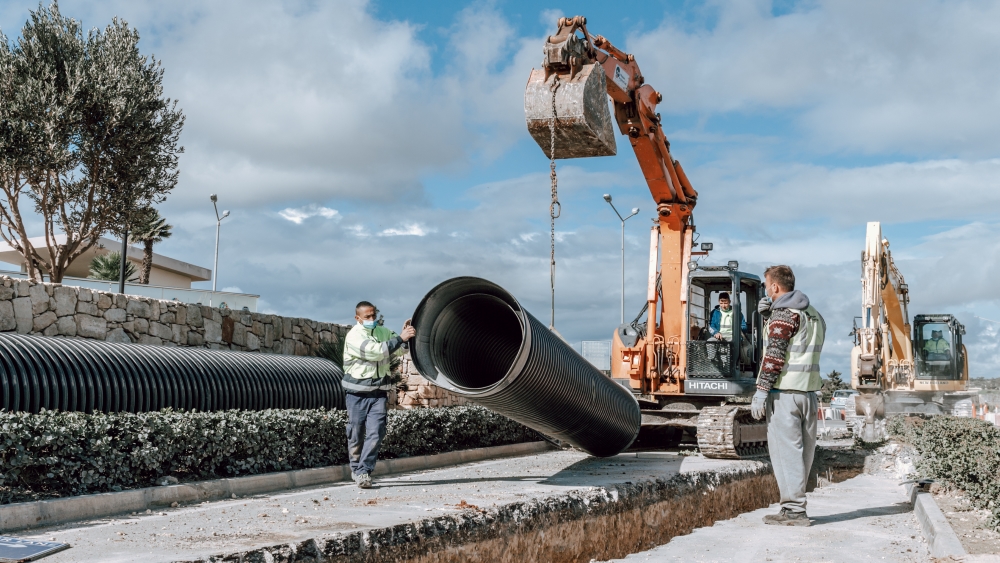 In the meantime, through this upgrade, Infrastructure Malta is also alleviating the long-standing flooding difficulties of this area, with the laying of a half-kilometre stretch of new pipeline, one-metre wide, instead of the pre-existing narrow culvert. Workers are also improving the stormwater catchments along this road, to increase their efficiency. This reinforcement will complement the new stormwater system forming part of the Gheriexem Belvedere Project, to channel rainwater from several Rabat and Mtarfa streets to nearby natural valleys and watercourses.
Infrastructure Malta is currently also rebuilding Il-Kavallier Vincenzo Bonello Street, another major road leading to Mtarfa. In this half-kilometre road up the hill to Mtarfa, the agency's contractors are embedding over 60 concrete piles and other retaining structures to stabilise its foundations and stop its gradual subsidence, before rebuilding its carriageway with new asphalt.