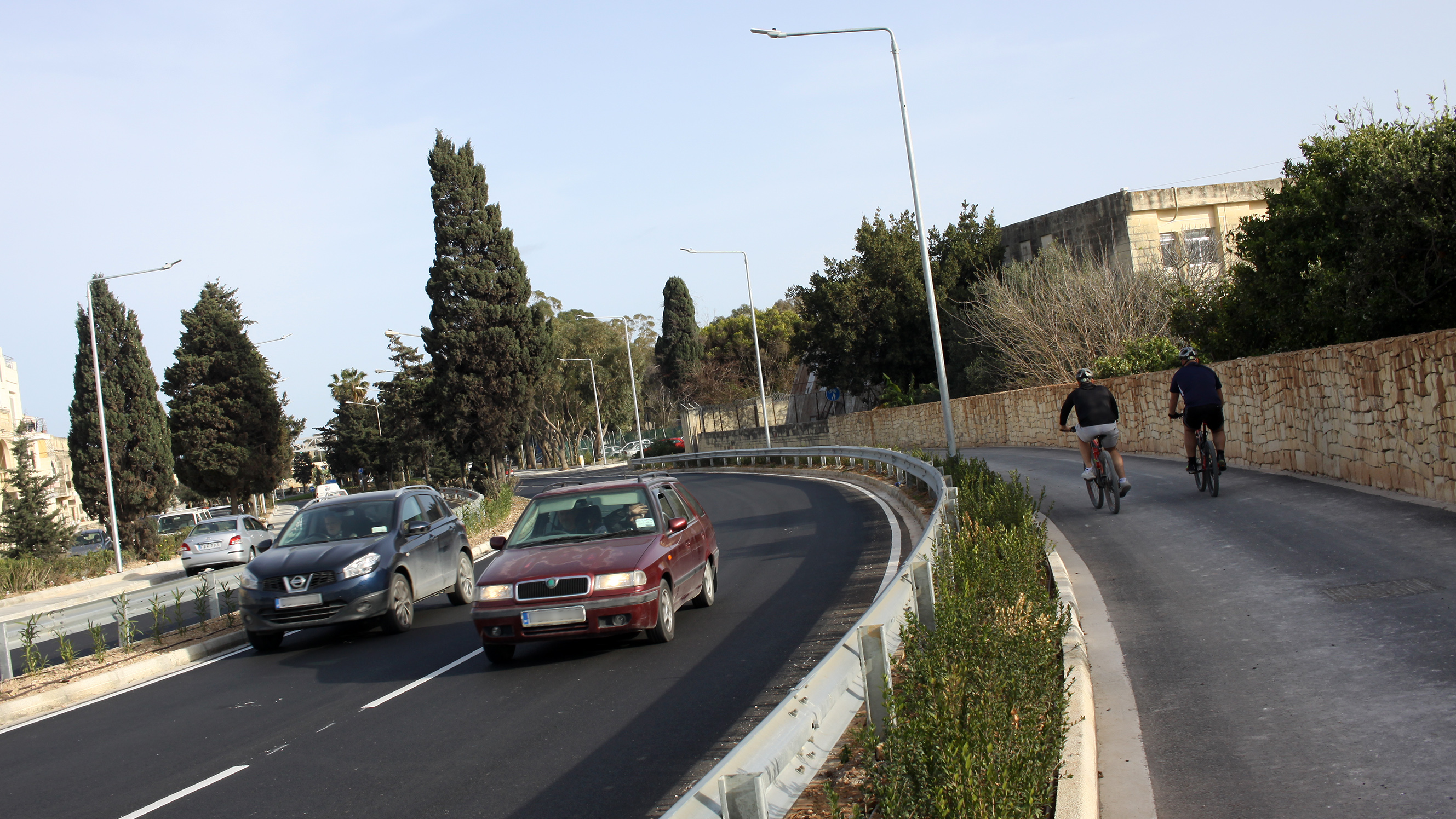 Completing the Qormi-Luqa road link upgrade
Infrastructure Malta completed the €9.5 million upgrade of Hal Qormi Road and San Tumas Road, the main route between Qormi and Luqa.
Through this project, the agency transformed these two-lane, single carriageway roads into a dual-carriageway, four-lane connection with a segregated cycling and walking track, new footpaths, safer bus lay-bys, improved roundabout junctions for reduced collision risks and new landscaped areas with 84 new trees.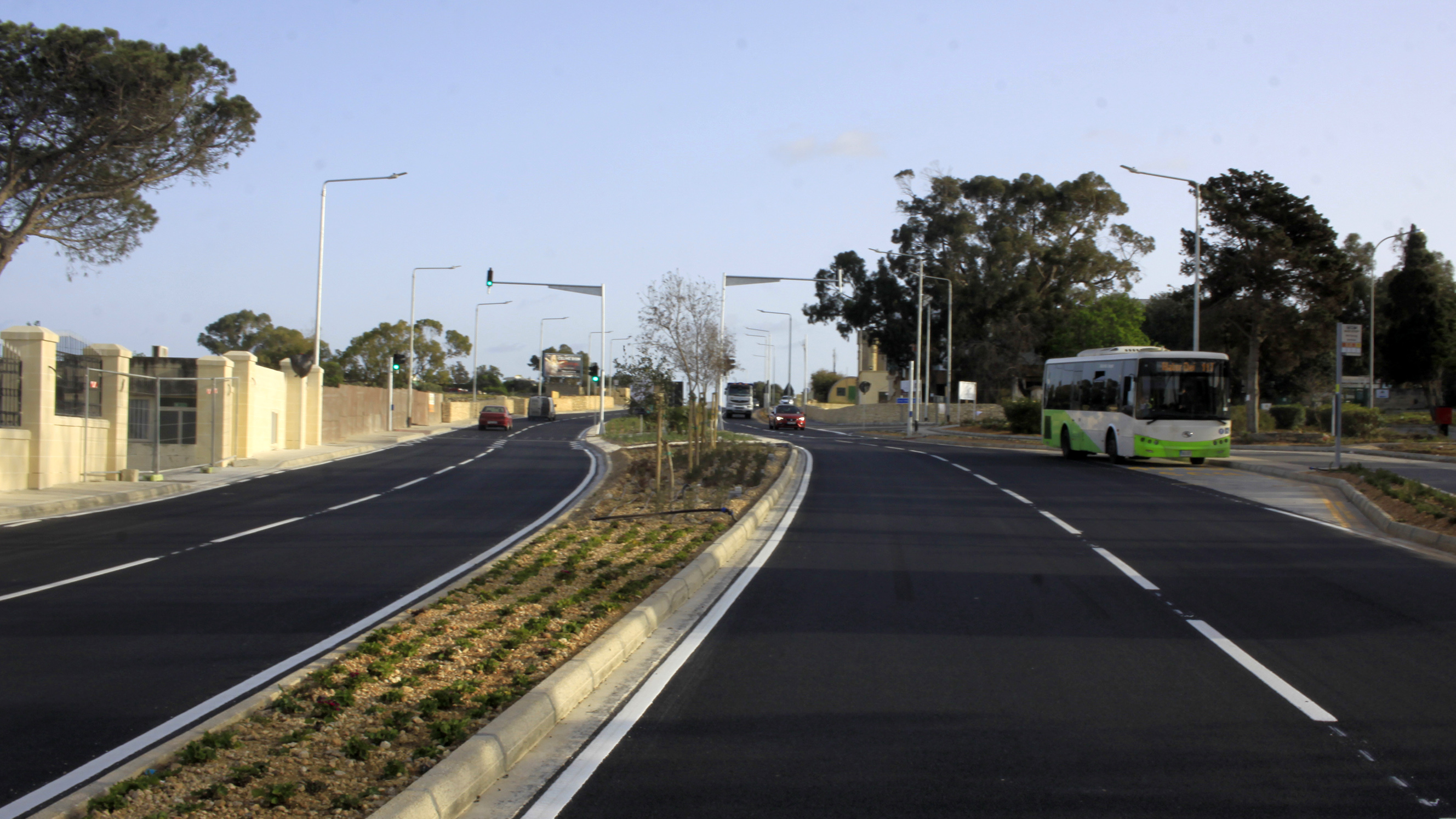 This 1.5-kilometre route extends from the main Luqa roundabout connecting San Tumas Road with L-Avjazzjoni Avenue and Il-Kunsill tal-Ewropa Road, to the St Vincent de Paule roundabout, between Luqa, Qormi and Hal Farrug. This roundabout junction links Hal Qormi Road with L-Ingiered Road towards Marsa, and with Hal Luqa Road towards Qormi.
The two roads form part of one of the most important south-central connections to and from several localities in southern Malta, including Luqa, Gudja, Ghaxaq, Kirkop, Safi, Mqabba, Zurrieq, Qrendi and Birzebbuga. They are also one of the main access routes to the Malta International Airport, the Luqa Industrial Estate, the Hal Far Industrial Estate, the Malta Freeport and other nearby business hubs.
Through the project completed this month, Infrastructure Malta rebuilt these two roads with new foundations, footpaths and boundary walls. It also laid 2.2 kilometres of new underground cables and pipelines to reinforce the area's water, electricity, Internet and other telecommunication services, as well as an additional two kilometres of underground cables for a new LED street lighting system. This investment also included a new 1.7-kilometre storm water pipeline and a new 819,000-litre underground reservoir to reduce flooding risks and to harvest rainwater for the two roads' new landscaping and green areas.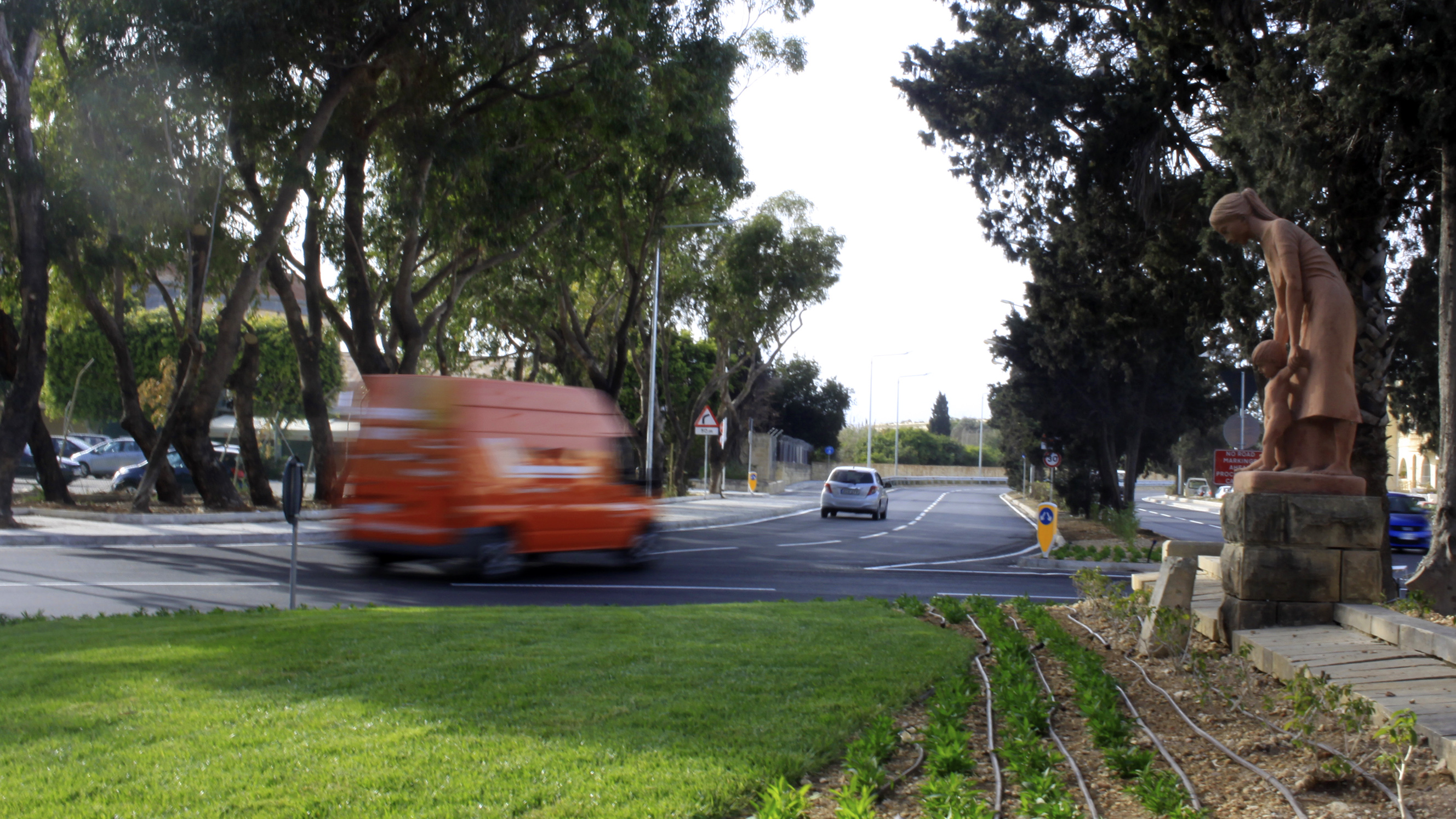 The two roundabouts in these roads were rebuilt in a new design for increased safety. One of them now has a northbound bypass lane to lower collision risks and to improve access to and from the centre of Luqa. The dual carriageways of the two roads are separated with landscaped strips, steel crash barriers and concrete barriers that reduce cross-median accidents.
The new asphalt-surfaced, bi-directional, segregated cycling and walking track is the second of its kind in Malta, following the development of a similar one between Zabbar and Zejtun as part of the 2019 reconstruction of L-Ahhar Hbit mit-Torok Road. This new track adjoins the L-Avjazzjoni Avenue southbound cycle lane introduced in 2018.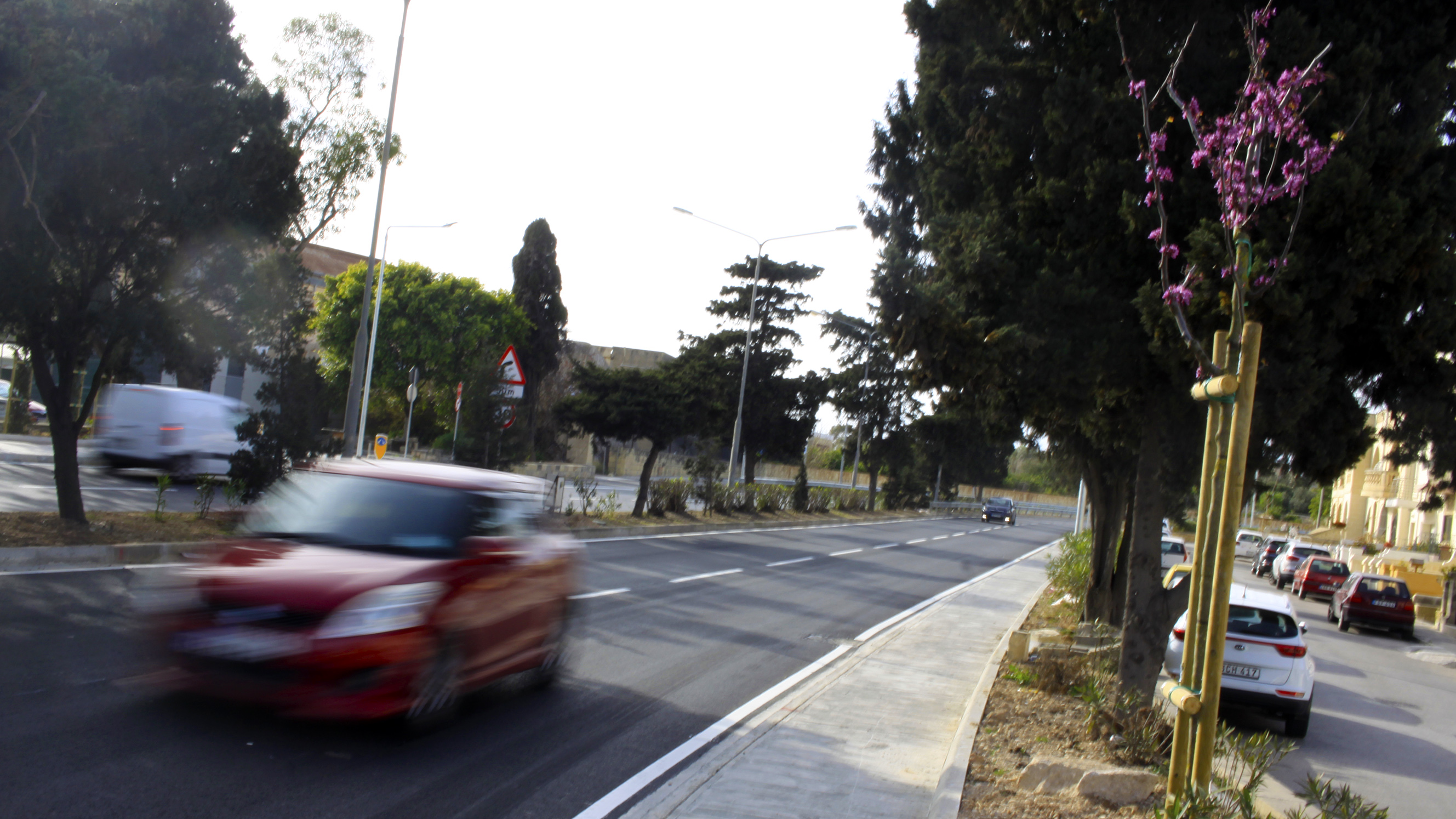 By improving the efficiency and safety of these roads, Infrastructure Malta is reducing journey times and improving road safety for many commuters who use this route to travel to and from several southern localities and other nearby strategic locations every day. This project builds on other recent investments aimed at increasing the capacity, safety and sustainability of this south-central arterial route including the widening of Vjal l-Avjazzjoni in summer 2018, the reconstruction of the Luqa roundabout at the end of the same road and the upgrading of four roundabout junctions in Qormi and Zebbug.
Infrastructure Malta is now planning to further improve this route with the Kirkop Tunnels and Airport Intersection Project (KTAIP), which will see the development of a new grade-separated intersection including a flyover and two tunnels instead of the roundabout junction next to the Airport, in Gudja.
The reconstruction of Hal Qormi Road and San Tumas Road also helps to ease the dependency on the principal south-central route of the Maltese road network through Santa Venera, Marsa, Paola and Santa Lucija. Infrastructure Malta is currently upgrading this route with other major projects, including the new flyovers of the Marsa Junction Project, the new Santa Lucija roundabout tunnels and the improvement of the Marsa Hamrun Bypass connections with nearby roads and localities.