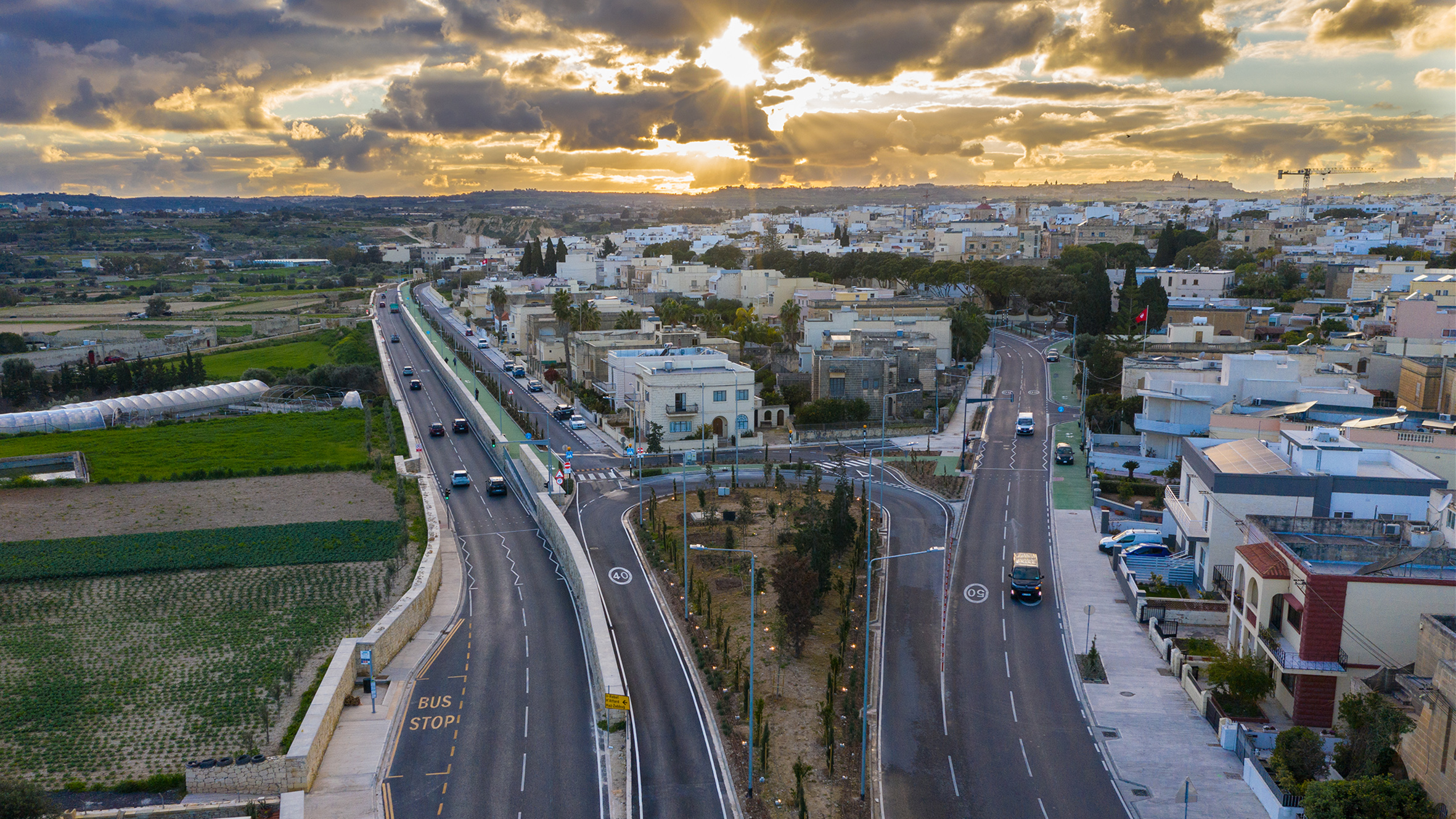 Completing the Central Link Project
Infrastructure Malta completed Central Link Project, an arterial road upgrade in central Malta to halve travel times and reduce up to 66% of traffic pollution in Attard, Balzan, Mriehel and Birkirkara.
The agency opened this project's new roads, footpaths, cycle lanes and other infrastructure during the last quarter of 2021. Workers completed landscaping, line markings, road signs and other finishes to these new connections this month. Infrastructure Malta is now conducting final testing and inspections to ensure that the new roads meet established quality standards.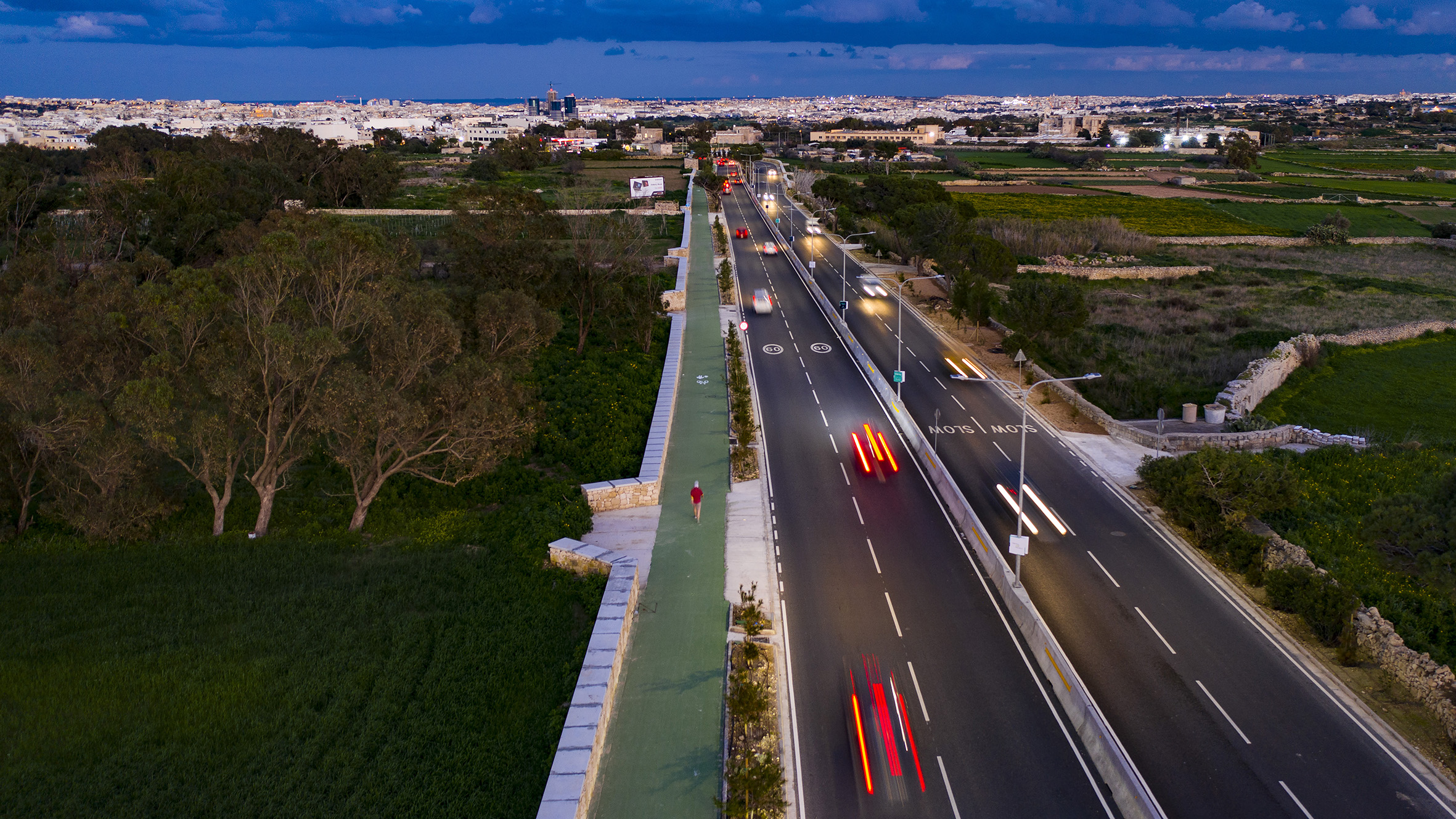 Central Link Project is an EU-funded investment based on plans included in the 2006 Central Malta Local Plan, which had already indicated congestion along L-Imdina Road, In-Nutar Zarb Road and other nearby roads as a major problem for Attard and nearby localities. Infrastructure Malta optimised these 2006 plans to augment long-term efficiency and sustainability, to mitigate adverse impacts on adjacent lands and to add new infrastructure for bus passengers, pedestrians and cyclists, which were practically inexistent along this route.
A 2019 analysis by economist Gordon Cordina identified the Central Link Project as the most beneficial project out of seven principal road upgrades by Infrastructure Malta since its establishment in 2018. For every €1 million that Infrastructure Malta invested in this project, road users, residents and businesses in Malta are getting back up to €16 million in reduced travel times, lower accident risks, fuel savings and improved air quality.
Central Link Project cut travel times and drastically reduced congestion pollution in nearby residential areas by redesigning 11 junctions, removing four traffic lights systems and adding 14 kilometres of lanes along a 4.3-kilometre road corridor. These improvements are decreasing particulate matter pollution by up to 66% by 2030, even when considering future transport demand. Similarly, nitrogen dioxide emissions will go down by 41%. Particulate matter and nitrogen dioxide are the two main pollutants linked to road transport emissions, and a major cause of respiratory illnesses.
Studies conducted during the planning stage of this project showed that had no action been taken to upgrade these arterial roads, within a few years, travelling from Mriehel to Ta' Qali would have taken commuters two hours fifteen minutes, advancing at 1.83 kilometres per hour in gridlock conditions. As a result, particulate matter pollution in nearby localities, including Attard and Balzan, would have increased by 278% by 2030.
The project's bi-directional track for cyclists and pedestrians, the longest of its kind in Malta, extends over four kilometres between Ta' Qali, Attard, Balzan and Mriehel. Infrastructure Malta also built ten kilometres of footpaths, 22 pedestrian crossings and 12 bus lay-bys, encouraging increased use of more sustainable modes of travel in these localities.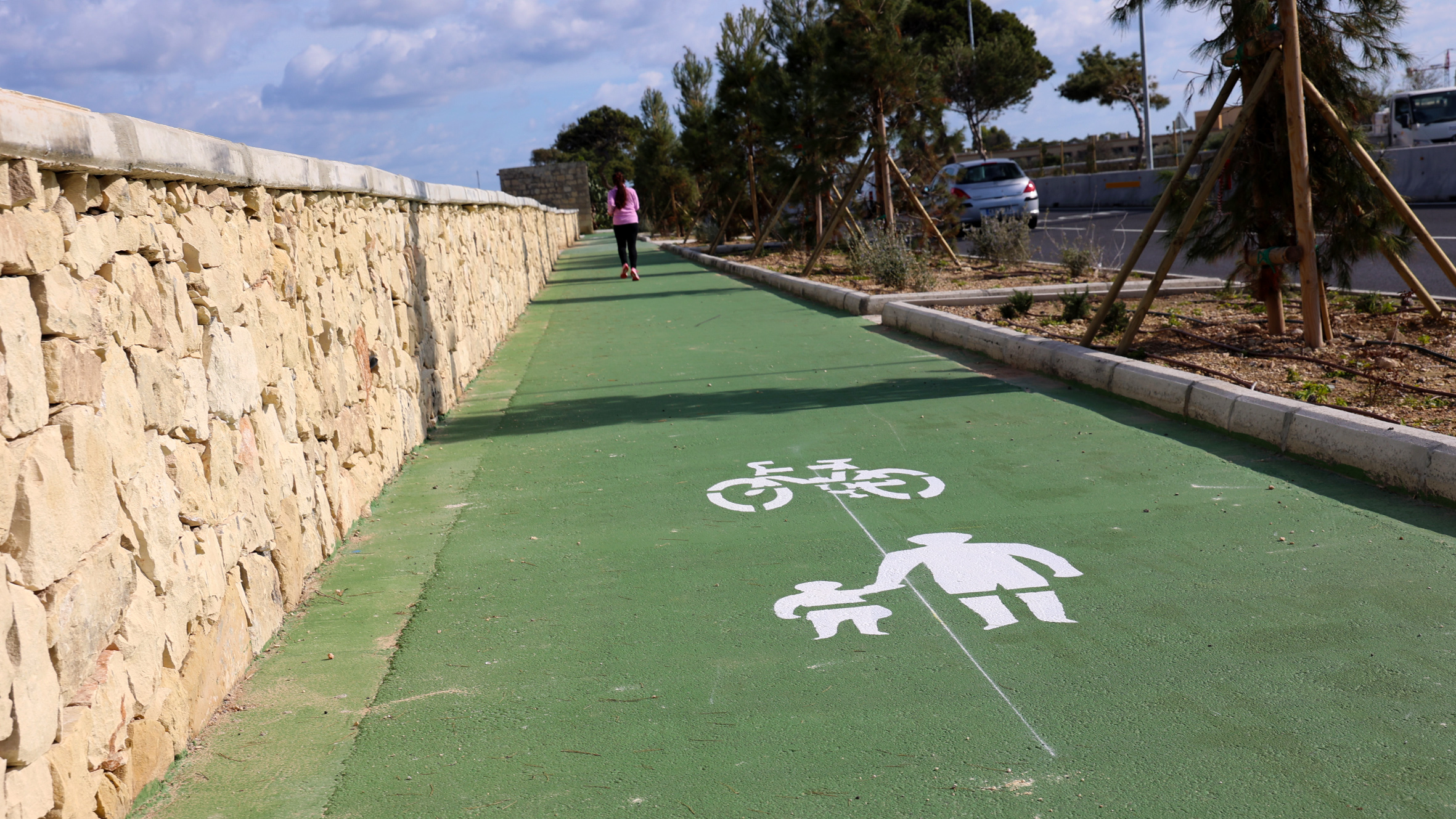 Beneath the new roads, the agency laid 22 kilometres of underground networks, including sewers, water mains, electricity cables and Internet cable ducts. The project also included an 8.5-kilometre network of stormwater pipelines with 340 catchments to channel rainwater to nearby reservoirs, to the national flood relief tunnel network or to nearby valleys. The agency also added three underground reservoirs equipped with hydrodynamic separators to filter and harvest rainwater for the irrigation of the project's new landscaped areas. Final works included the planting of 1,160 new indigenous trees and 13,774 shrubs and other plants.
Central Link Project is part-financed by the European Regional Development Fund and the Cohesion Fund of the European Union.
In the meantime, Infrastructure Malta is currently also implementing the Mriehel Underpass Project, a new roundabout underpass for safer connections between L-Imdina Road and the Mriehel Bypass, next to the Malta Financial Services Authority offices, at the edge of the Central Link Project route.