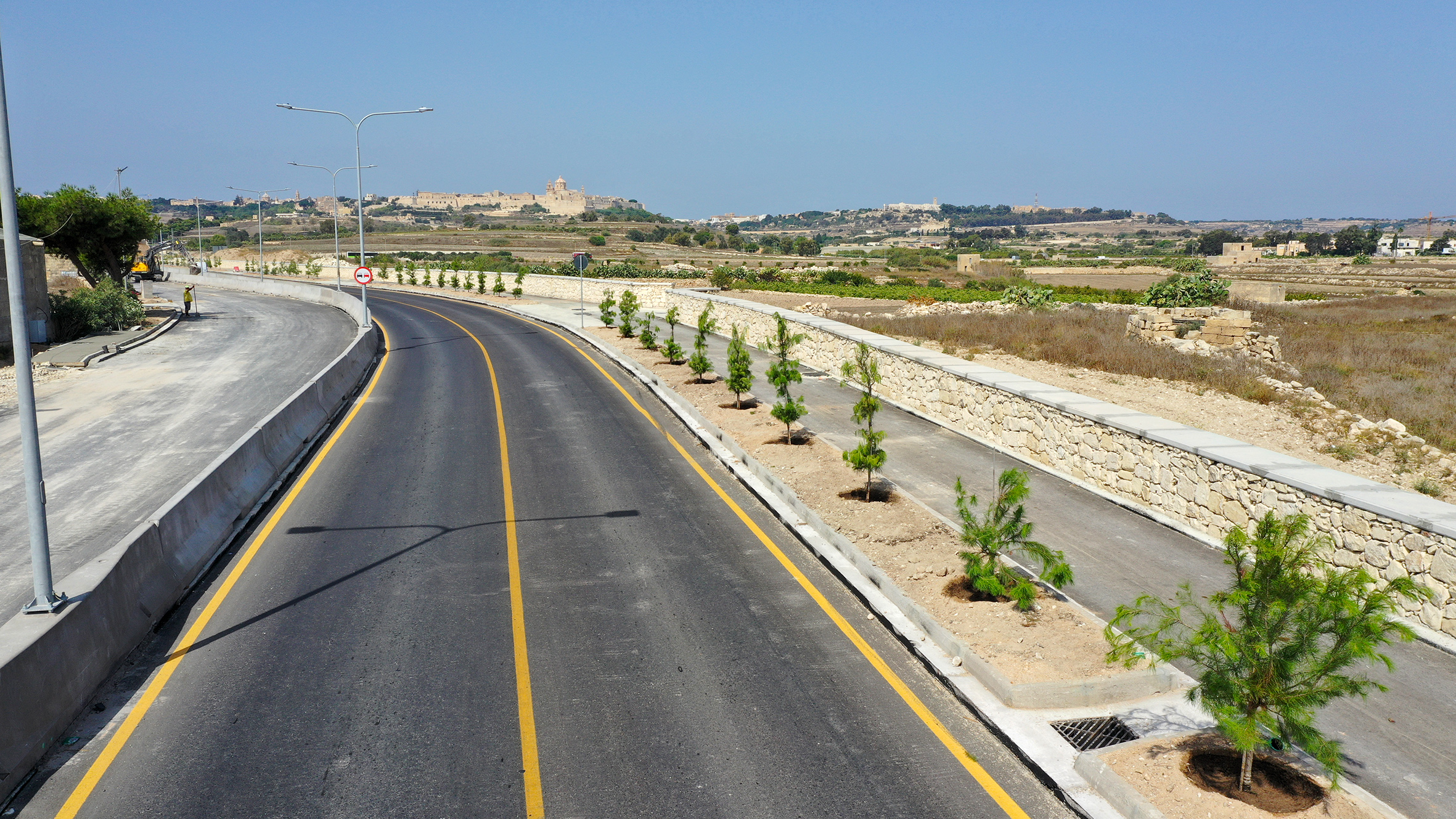 90% of Central Link Project is ready
Infrastructure Malta is nearing the final stages of the Central Link Project, as 90% of its new roads, footpaths, cycle lanes and other infrastructure in Attard, Balzan and Birkirkara are now ready.
Central Link Project is a €55 million investment to reduce travel times, accident risks and congestion pollution along the principal arterial road corridor in central Malta, whilst creating safer spaces for alternative modes of travel in this part of Mriehel, Birkirkara, Balzan, Attard and Ta' Qali.
Most of the seven kilometres of new lanes of this project will be ready for road users in the beginning of October, with asphalt laying works to complete these connections in progress in the coming weeks. Infrastructure Malta is finishing the surfaces of these new roads with polymer modified asphalt, a heavy-duty material it introduced in Malta in 2020 as a stronger, longer-lasting alternative that is more resistant to temperature variations.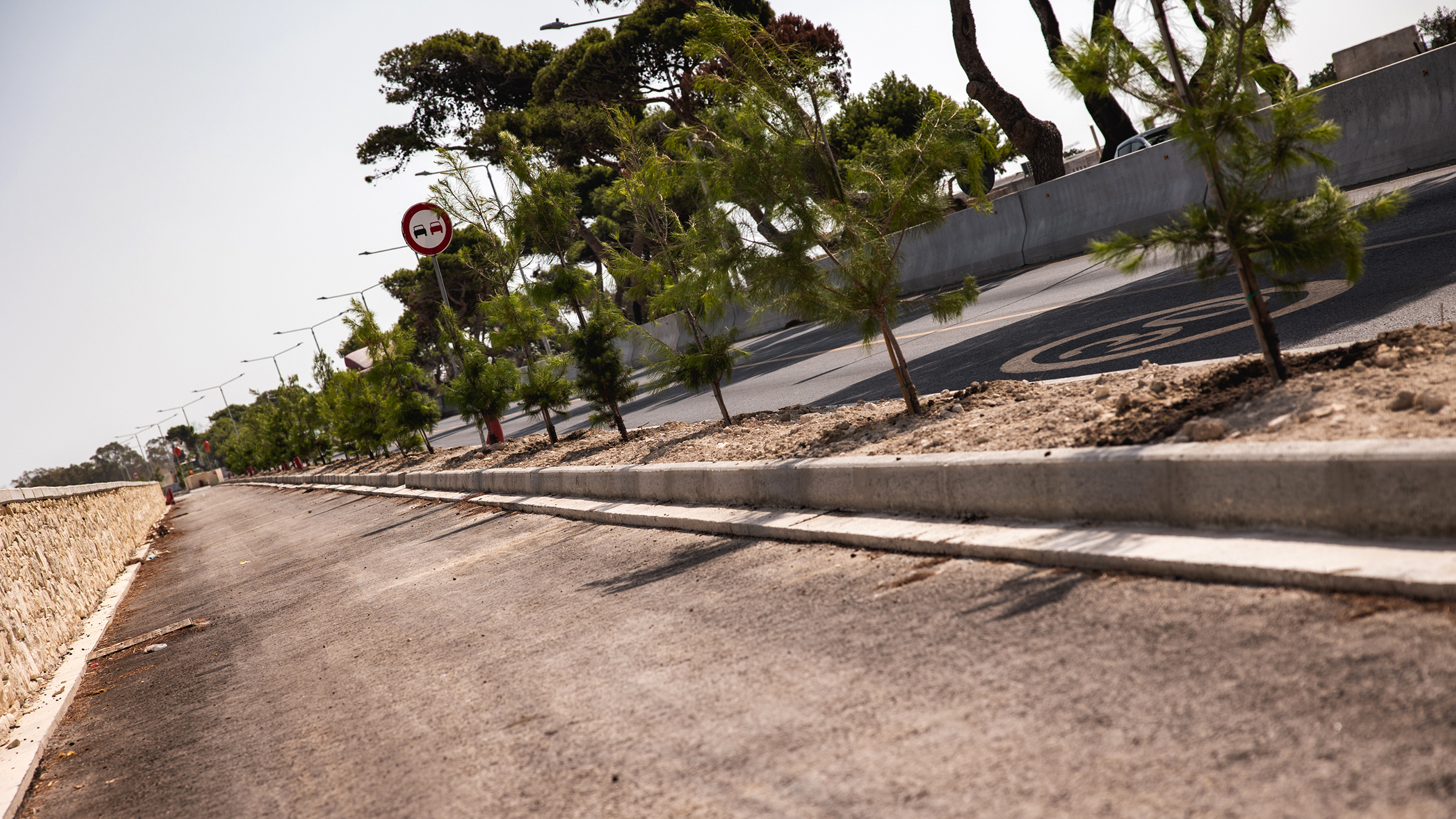 The building of most of the project's bi-directional track for cyclists and pedestrians, the longest of its kind in Malta, will be ready in the coming weeks as well. It includes a 4.3-kilometre path separated from car lanes with trees, shrubs and other forms of lane segregation, providing a pleasant, safer alternative transport connection in this region.
Central Link Project also includes 10 kilometres of new or rebuilt footpaths and several new bus lay-bys. Beneath the new roads, Infrastructure Malta laid tens of kilometres of new underground networks, including sewers, water mains, electricity cables and Internet and other telecommunication ducts. The new roads also include a complex network of stormwater catchments and pipelines connected to reservoirs and the national flood relief tunnel network.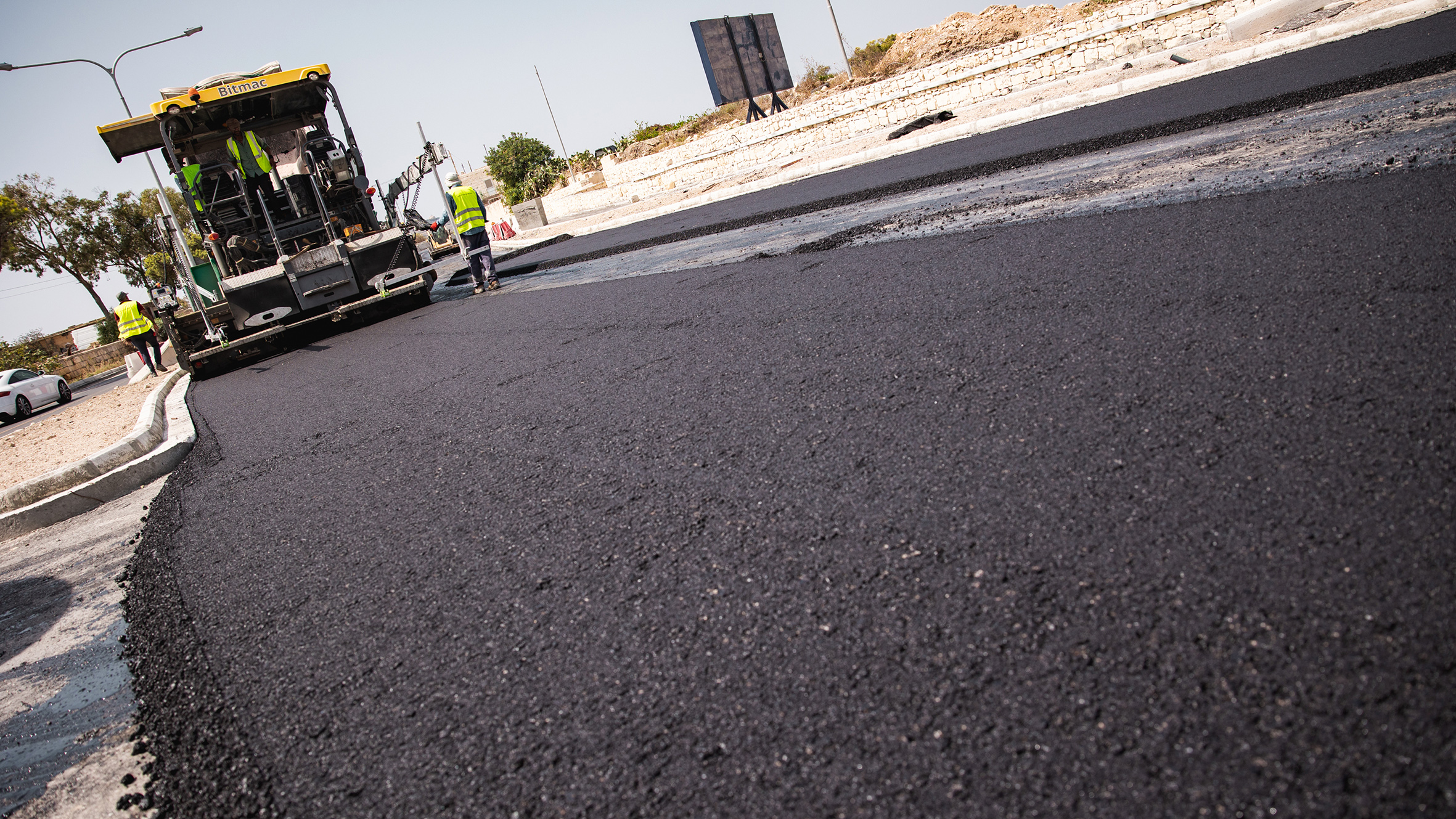 The installation of irrigation systems and the planting of over 580 new trees in the 24,000 square metres of new landscaped areas of this project will also gather pace in September. Infrastructure Malta also built underground reservoirs equipped with hydrodynamic separators to filter and harvest rainwater for the irrigation of these new green areas.
Central Link Project is based on long-established plans included in the 2006 Central Malta Local Plan, which had already indicated congestion along L-Imdina Road, In-Nutar Zarb Road and other nearby roads as a major problem for Attard and nearby localities. Infrastructure Malta optimised these 2006 plans to augment long-term efficiency and sustainability, to mitigate adverse impacts on adjacent lands and to add safer infrastructure for bus passengers, pedestrians and cyclists, which were almost inexistent along this route.
The National Transport Master Plan 2025 also highlights the importance of this investment, listing the L-Imdina Road and In-Nutar Zarb Road corridor as the 12th of 29 priority sections of the EU's TEN-T network in Malta that need to be urgently upgraded for increased safety and efficiency.
The project will halve travel times in this area and drastically reduce congestion pollution in nearby residential areas of Mriehel, Birkirkara, Balzan and Attard. In fact, the project is reducing particulate matter pollution by up to 66% by 2030, even when considering future transport demand. Similarly, nitrogen dioxide emissions will also decrease by 41%. Particulate matter and nitrogen dioxide are the two main pollutants linked to road transport emissions, and a major cause of respiratory illnesses.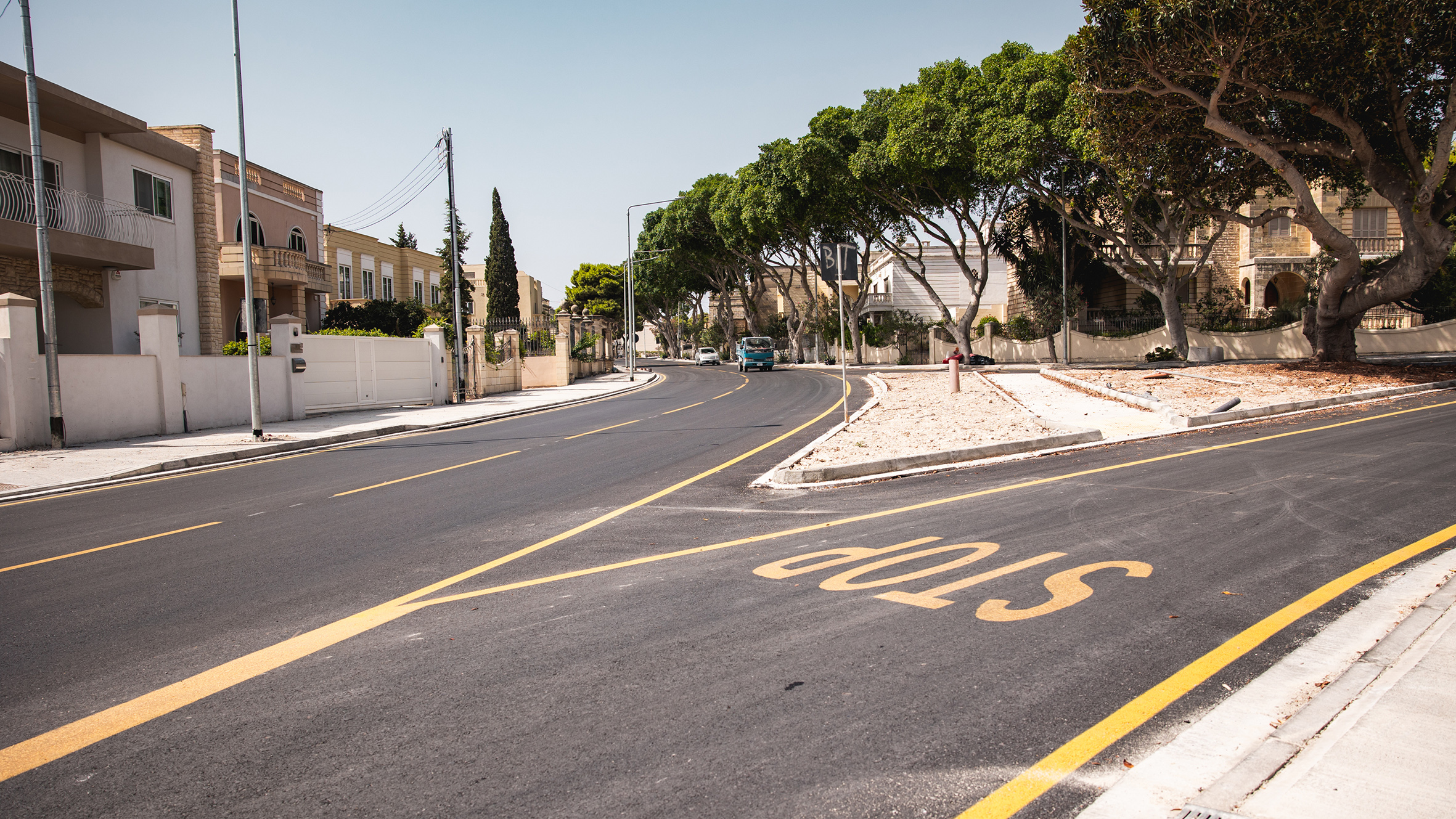 Central Link Project is part-financed by the European Regional Development Fund and the Cohesion Fund of the European Union.
In the meantime, Infrastructure Malta is currently also building a new roundabout underpass connecting L-Imdina Road and the Mriehel Bypass, next to the Malta Financial Services Authority offices, at the edge of the Central Link Project route.
The two-lane 60-metre underpass will be located beneath the new roundabout that the same agency is building as part of the Central Link Project, to eliminate the traffic lights at this important junction between Balzan, Birkirkara and Mriehel. Through this new tunnel, the main eastbound traffic flows, from L-Imdina Road, Balzan towards the Mriehel Bypass (Royal Malta Artillery Avenue), will be grade-separated from the other flows converging at the new roundabout. By reducing its design speed and traffic volumes, the roundabout can now also incorporate safer pedestrian and cycling connections to Il-Hofor Road, a rural road leading to Zebbug and Qormi.