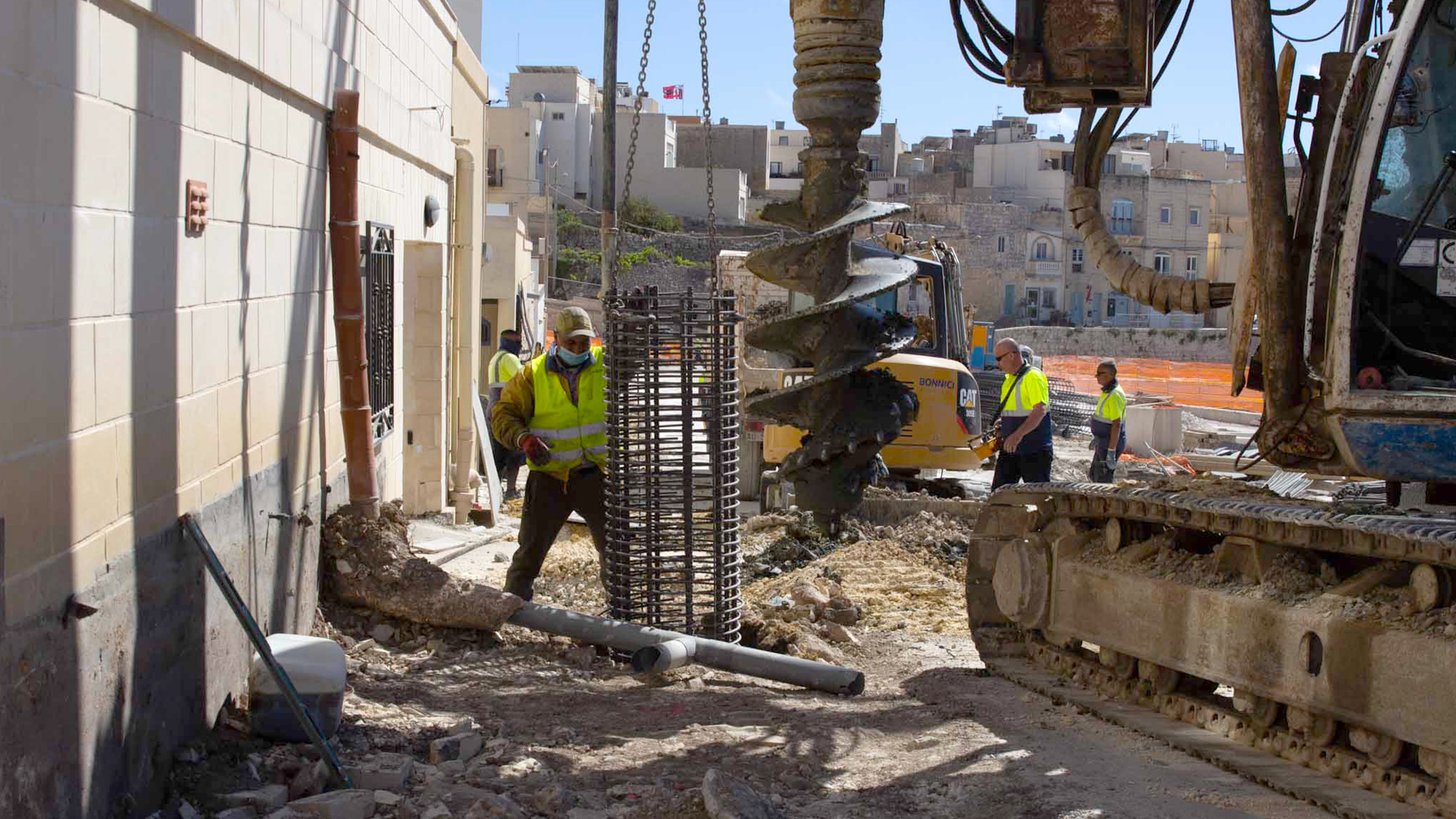 370 piles to consolidate Gheriexem Road
Infrastructure Malta completed the boring of 370 piles down three to five storeys into the ground beneath Gheriexem Road, as it approaches the final phases of a €4 million project to consolidate this road and stop subsidence damage to its structure and nearby buildings.
Launched in August 2020, the Gheriexem Belvedere Project will also introduce a new promenade along the side of this road, with safer pedestrian connections between Mdina, Rabat and Mtarfa, benches overlooking the Gheriexem Valley, additional parking spaces, electric car charging points, a solar footpath and a row of new trees and shrubs.
For decades, residents in this area have been calling on the authorities to stop the gradual sinking of this road, which was causing extensive damages to their residences, some of which are in danger of collapsing.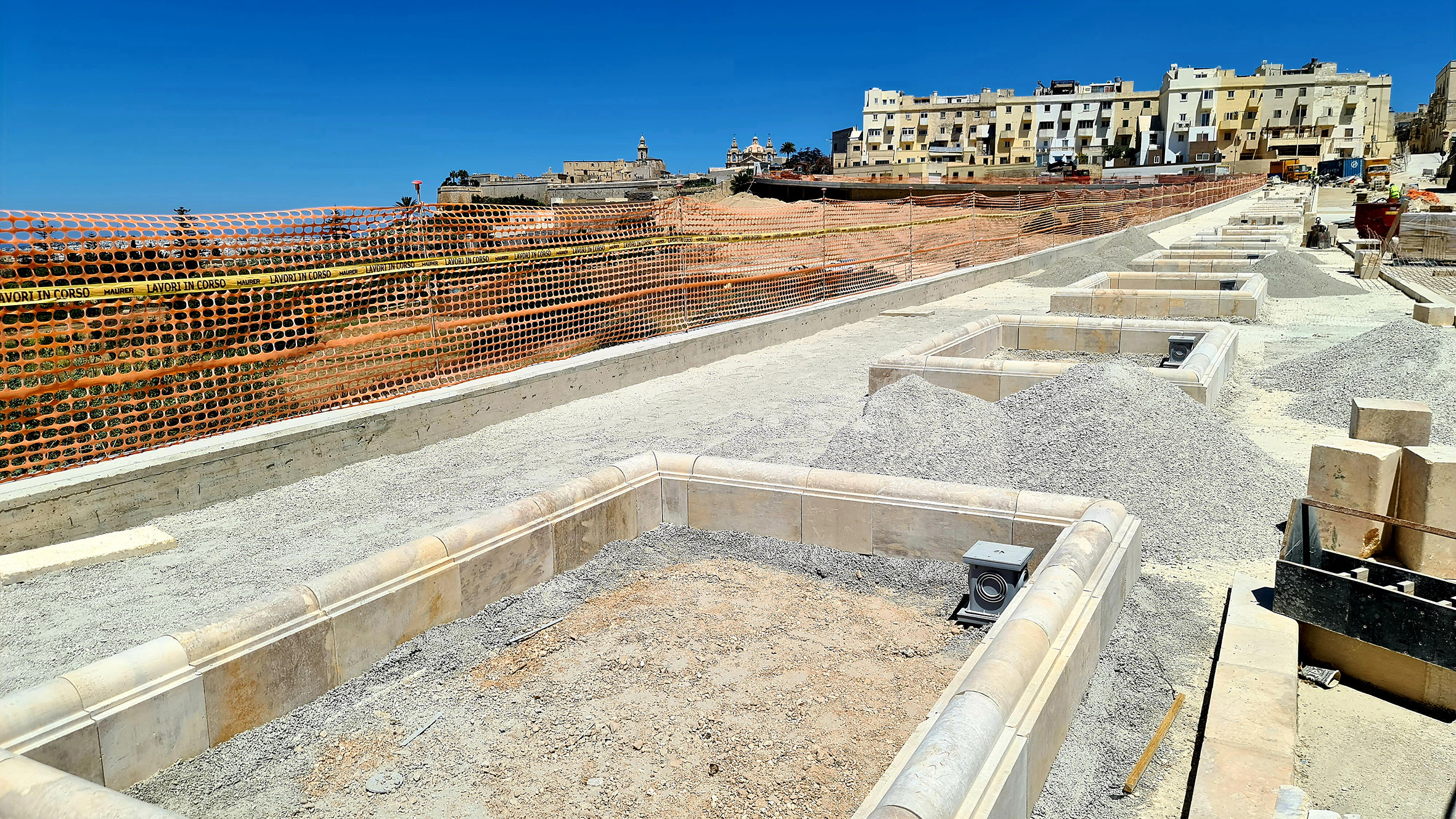 After building a new retaining structure along the valley side of the road, this summer Infrastructure Malta started drilling the final row of 270 piles on the other side, which is lined with residences and other buildings. As the works got closer to the area most at risk, in June the agency asked families living nearby to relocate to alternative accommodation for a month, as an additional safety precaution. It provided these residents with the necessary support for this temporary relocation.
Whilst the project contractors are implementing these works with several technical safeguards specified by geologists and civil engineers, due to the unpredictable conditions of the weak clay layers beneath this final stretch of road, Infrastructure Malta took this additional temporary precaution for residents' safety and peace of mind. The piling works are now ready, and these residents will be moving back to their homes this week.
The final works of this project, including new underground networks for the road's residences, stormwater catchment systems and new asphalt surfaces, are now in progress. Infrastructure Malta is also finishing the new promenade with railings, hardstone paving, decorative kerbs around the new tree pits, benches, bicycle racks, lighting and other installations.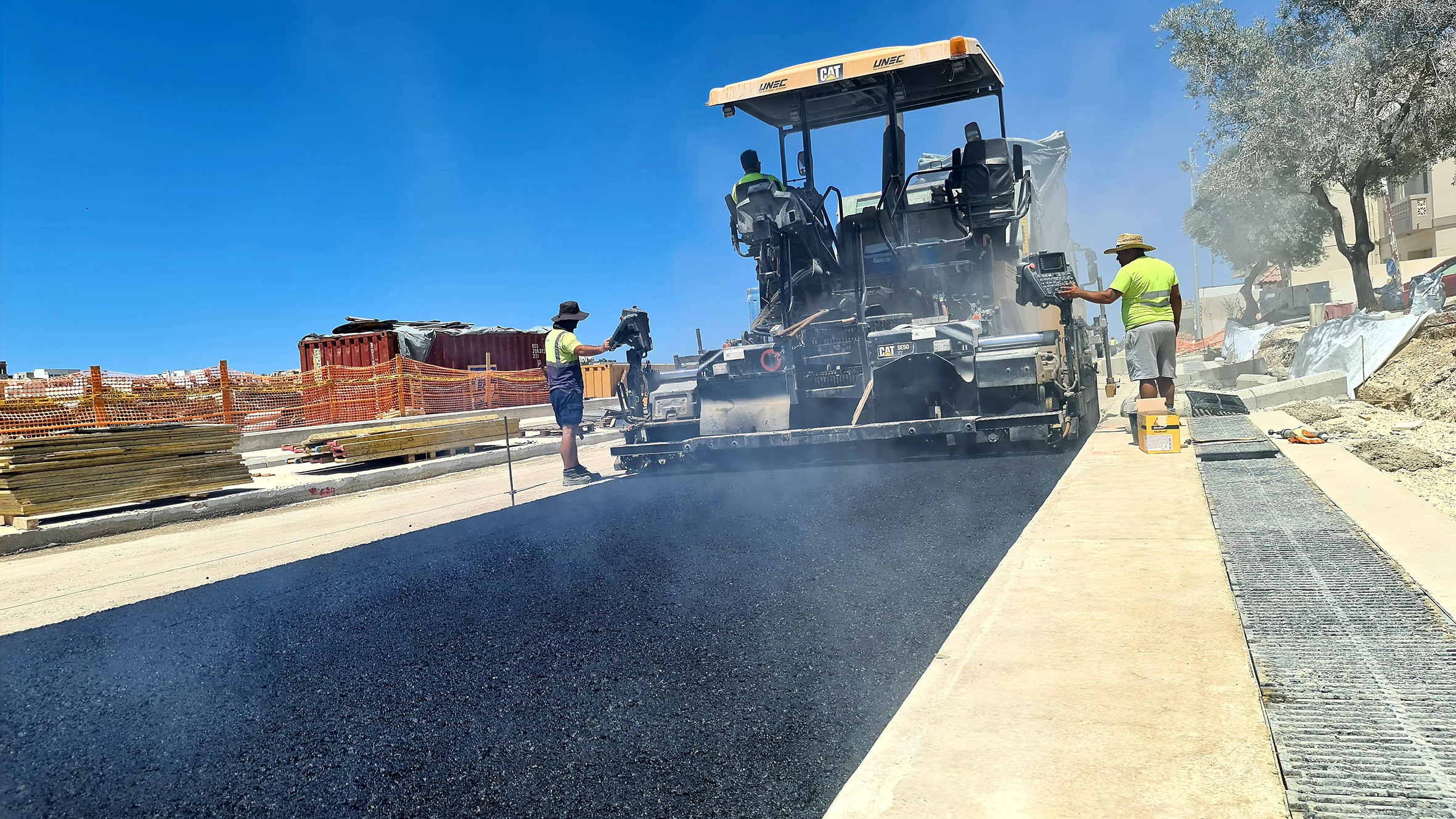 The new solar footpath's photovoltaic panels will arrive in Malta in the coming weeks. This 40-square-metre renewable energy system will adopt an innovative solar pavements technology that is being introduced in several other countries. It will generate 4,600 kWh of electricity every year, saving 21 tonnes of carbon dioxide emissions and providing enough renewable energy to power 40% of Gheriexem Road's lighting.
The architectural plans of this project were prepared by the Ministry for Transport, Infrastructure and Capital Projects' Works and Infrastructure Department, in consultation with the environmental and archaeological authorities to minimise adverse impacts on adjacent fields and to conserve the area's archaeology.
Geotechnical investigations during the planning of this project confirmed that this 800-metre road was built on layers of weak, fractured rock and clay. Its old retaining rubble wall was cracked and irregularly distorted, because it was being pushed outwards by the movement of the unstable infill materials beneath the road. As the underlying layers subsided, the road's underground networks were damaged as well, causing water and sewage leaks which exacerbated the problem. The critical state of this road was further confirmed in recent months, as several sections of the road and the old retaining wall collapsed before they could be reinforced with the new retaining structure now in place.
Infrastructure Malta is planning to complete this project during the last quarter of this year.