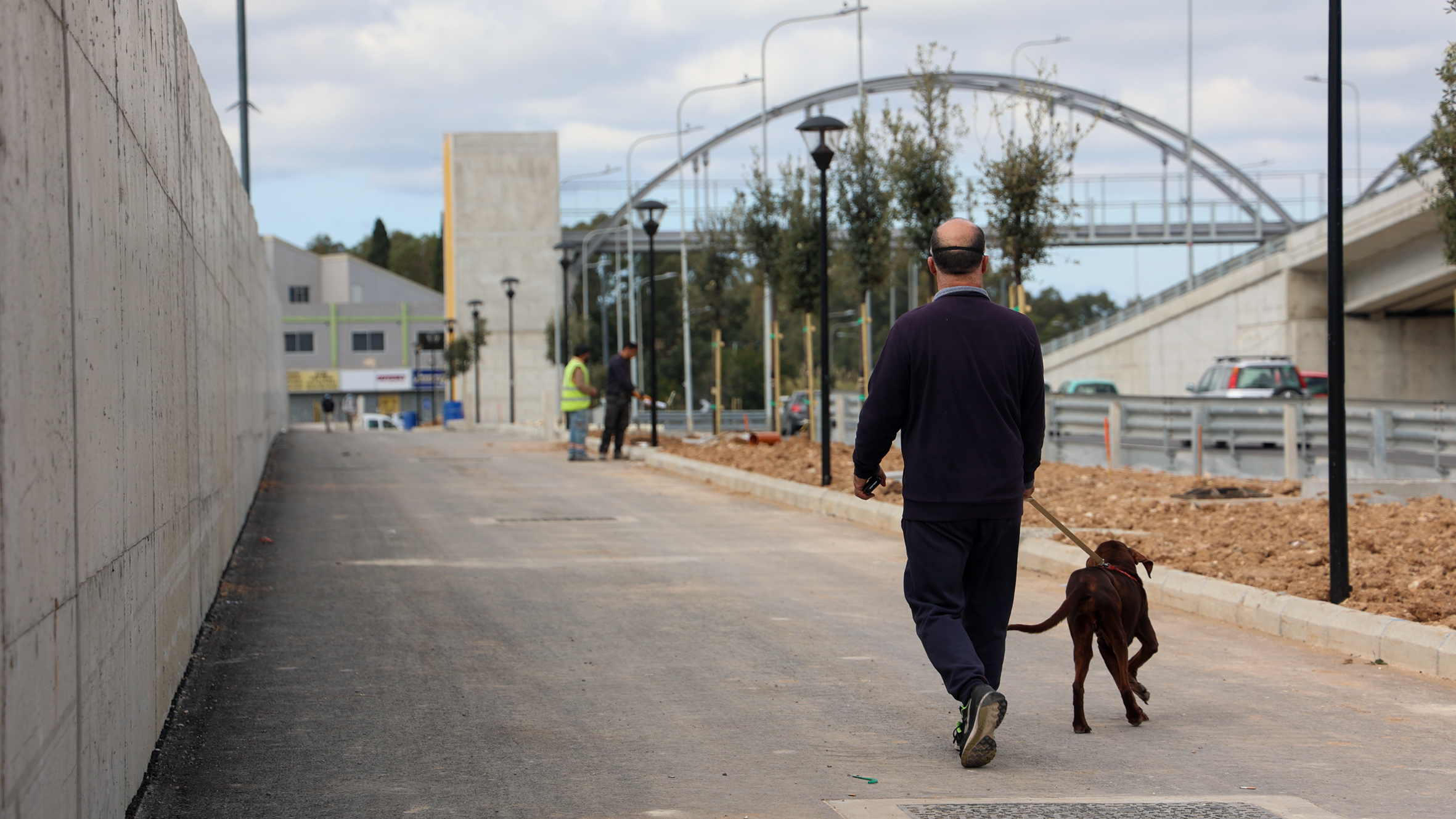 18265 trees and shrubs for Marsa Junction Project
Infrastructure Malta is planting 18,265 trees and shrubs in the new green areas around the seven flyovers of the Marsa Junction Project.
The agency opened the new roads and flyovers forming this new multi-level intersection last December. Since then, its contractors turned their attention to the project's final works, including lighting, landscaping and irrigation systems, lift installations in the new pedestrian bridges, bus shelters and other finishes.
The Marsa Junction Project is upgrading the busiest junction of the Maltese road network, regenerating a 97,000 square-metre public space between Marsa and Paola with better quality, safer infrastructure for all road users and for nearby residents and workers. Until 2018, when the project commenced, most of this area was abandoned, with old industrial buildings, other derelict structures, unsafe footpaths and crossings, and unused parking areas.

By redesigning this area's road network, by drastically reducing congestion pollution, by introducing vast areas of landscaping and by facilitating safer pedestrian, public transport and cycling connections, this project is leading to a considerable enhancement in quality of life in this region.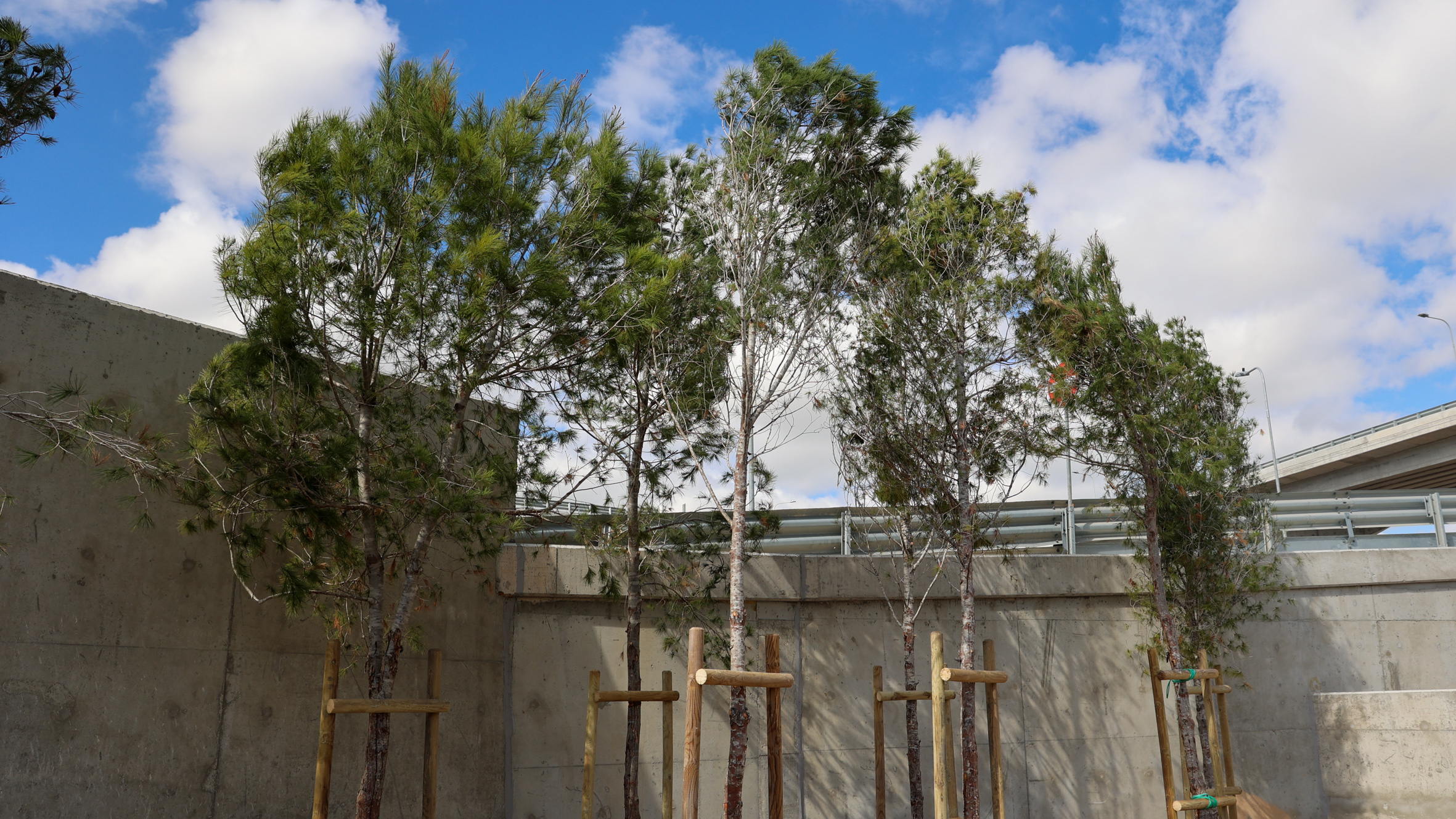 The ongoing landscaping works are forming 15,000 square metres of new green areas between the Is-Salib tal-Marsa area and the Addolorata Cemetery. Contractors are planting 7,770 trees, including Aleppo pines, holm oaks, lentisks, cypresses, olive trees, judas trees and carob trees. Around them, they are also adding 10,495 shrubs and hedges, such as rosemary, oleander and olive-leaved germander.
Infrastructure Malta installed circa two kilometres of underground irrigation pipes to water these trees and shrubs. Many of the green areas will be watered using rainwater harvested in three new large underground reservoirs, with a total capacity exceeding 1.5 million litres.
Infrastructure Malta is also embellishing these public areas with four monumental artworks produced by local and international artists after participating in a public competition last year. Two of these artworks, "Tipping Point" by Alex Welch, and "Sema" by I+A Studio, are already in place, whilst the other two, "Ascension" by Mizzi Studios, and "Tisliba" by Paul Haber will be installed in coming weeks.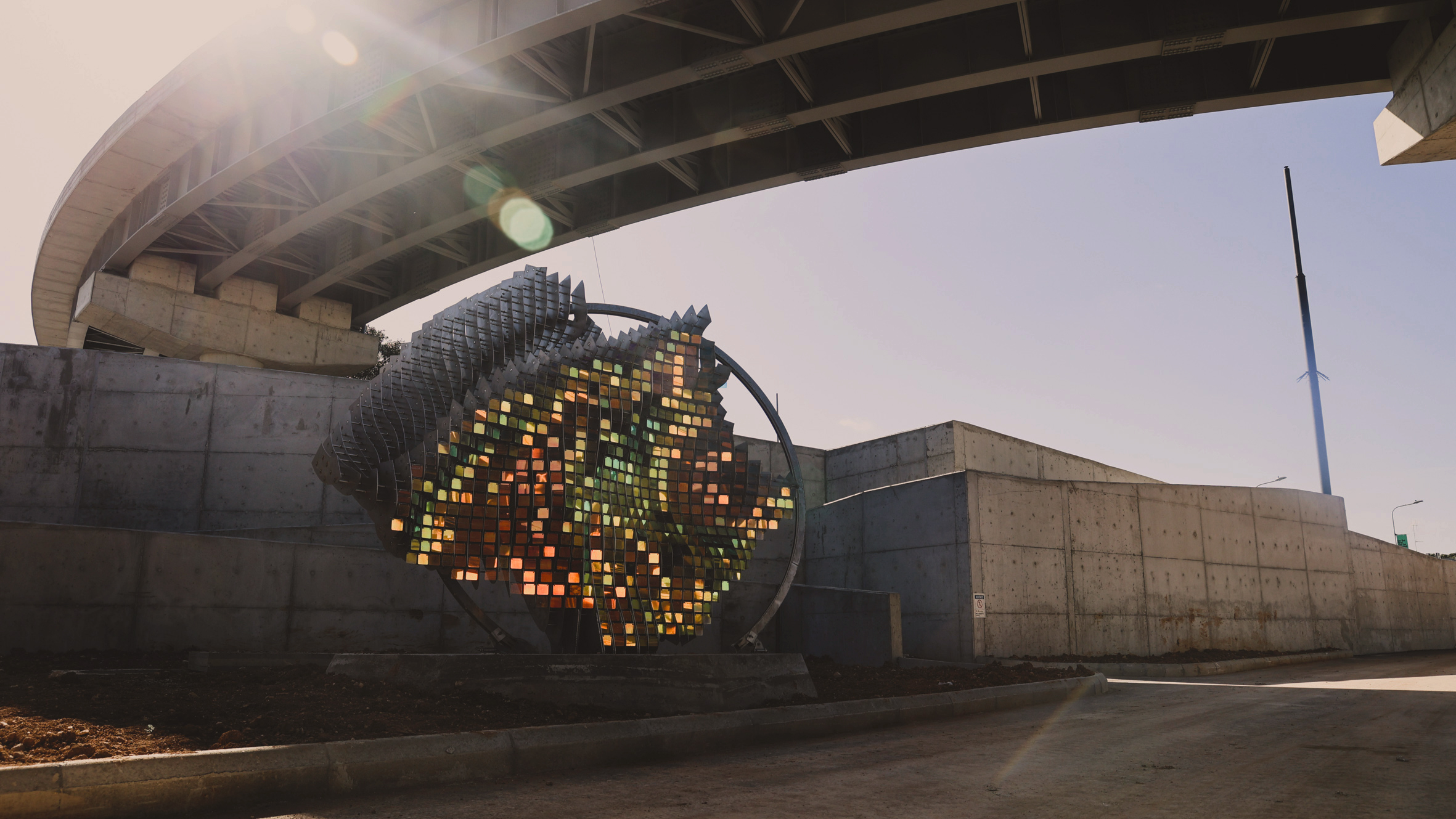 The project's 3.5 kilometres of new footpaths and cycle lanes, as well as the new pedestrian bridges, bus lanes, bus lay-bys and park and ride areas are in their final stages. The new walking and cycling track connecting Paola, Tarxien and Santa Lucija with the Marsa Sports Grounds area of Marsa is almost ready. Workers are installing lamp posts and other light fixtures, as well as security cameras, to ensure the safety of these paths even at night.
The two footbridges of this project are nearing completion as well. Contractors are currently installing the lifts that will take pedestrians and cyclists to the decks of the two tied-arch bridges. They're also completing the structures with safety railings, lighting, security cameras and other equipment to ensure increased safety, security and accessibility.
The longest of the two footbridges spans 59 metres over the southern end of Aldo Moro Road, creating a quicker and safer connection for pedestrians, bus passengers and cyclists travelling between the Addolorata Cemetery, the Marsa Industrial Estate and the Marsa Sports Grounds areas on one side of the road and the Albert Town and Is-Salib tal-Marsa areas on the other. It will also link the project's new park and ride areas with nearby bus stops, along the main public transport route to many localities in southern Malta. The second, 32-metre bridge rises over Sir Paul Boffa Avenue, to provide another safe pedestrian route between the L-Ibjar Street area of Paola and the Prince Albert Street area of Marsa.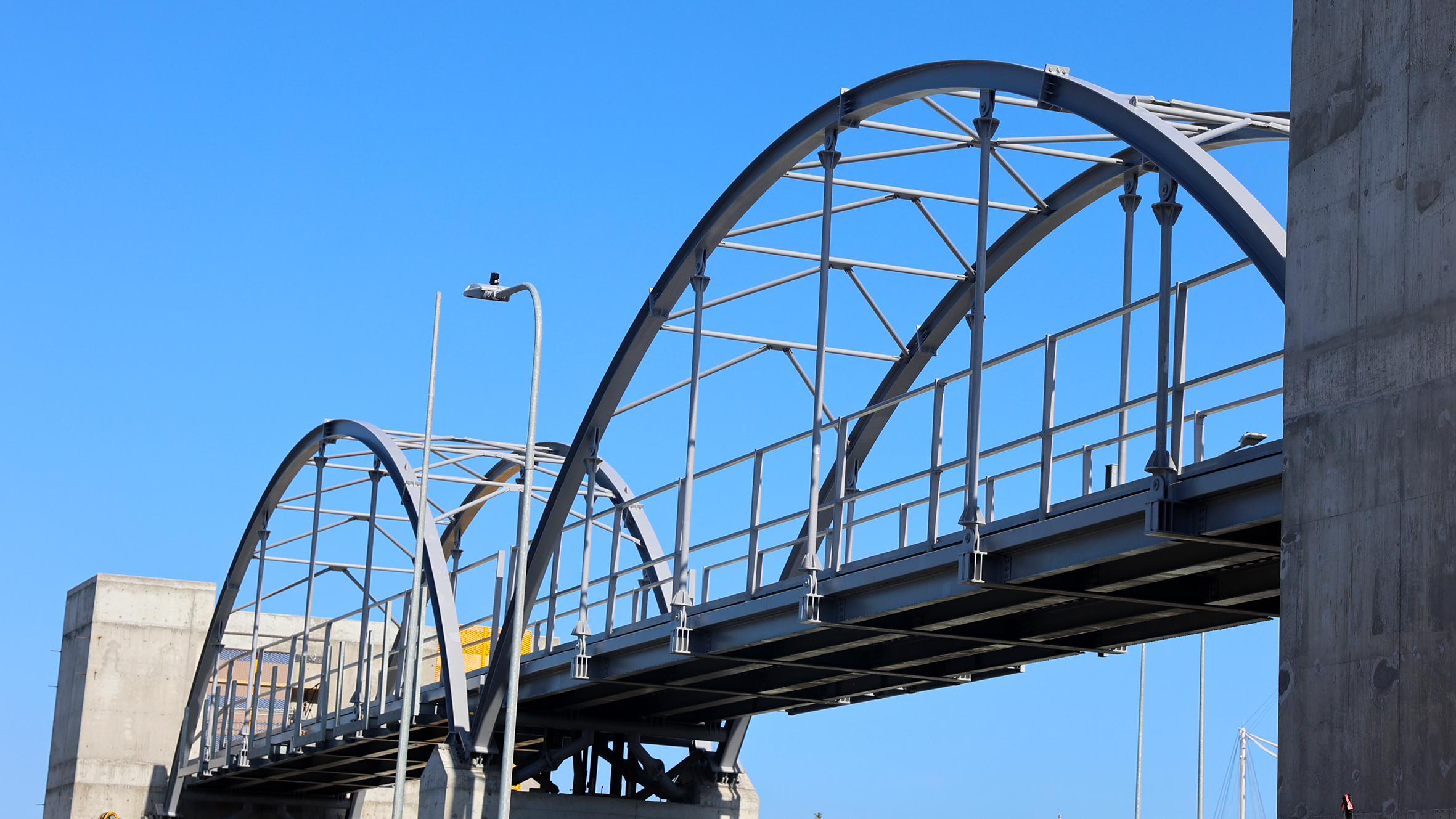 Final works in the new 380-space park and ride areas, next to the project's new bus lay-bys, are in progress as well.
All of these new facilities form part of a wider network of footpaths, cycle lanes, subways and bridges that Infrastructure Malta is developing in this region to facilitate safer connections for pedestrians, bus passengers and cyclists between Tarxien, Paola, Santa Lucija, Marsa, Luqa, Gudja, Qormi and other nearby areas. They include other new infrastructure completed during the last two years, such as the new cycling and walking track along Hal Luqa Road and Santa Lucija Avenue and the recently-opened subway beneath Tal-Barrani Road, connecting Santa Lucija and Tarxien.
The €70 million Marsa Junction Project is co-financed through the European Union's Cohesion Fund and the Connecting Europe Facility. It includes a new multi-level intersection to replace the old Addolorata traffic lights system with 12 kilometres of uninterrupted lanes, grade-separated at three levels, creating direct, safer connections for different modes of travel between the arterial roads merging at this network node. The project is ending traffic lights waiting times along this principal route to southern Malta, whilst significantly reducing congestion emissions in Marsa and other nearby localities.