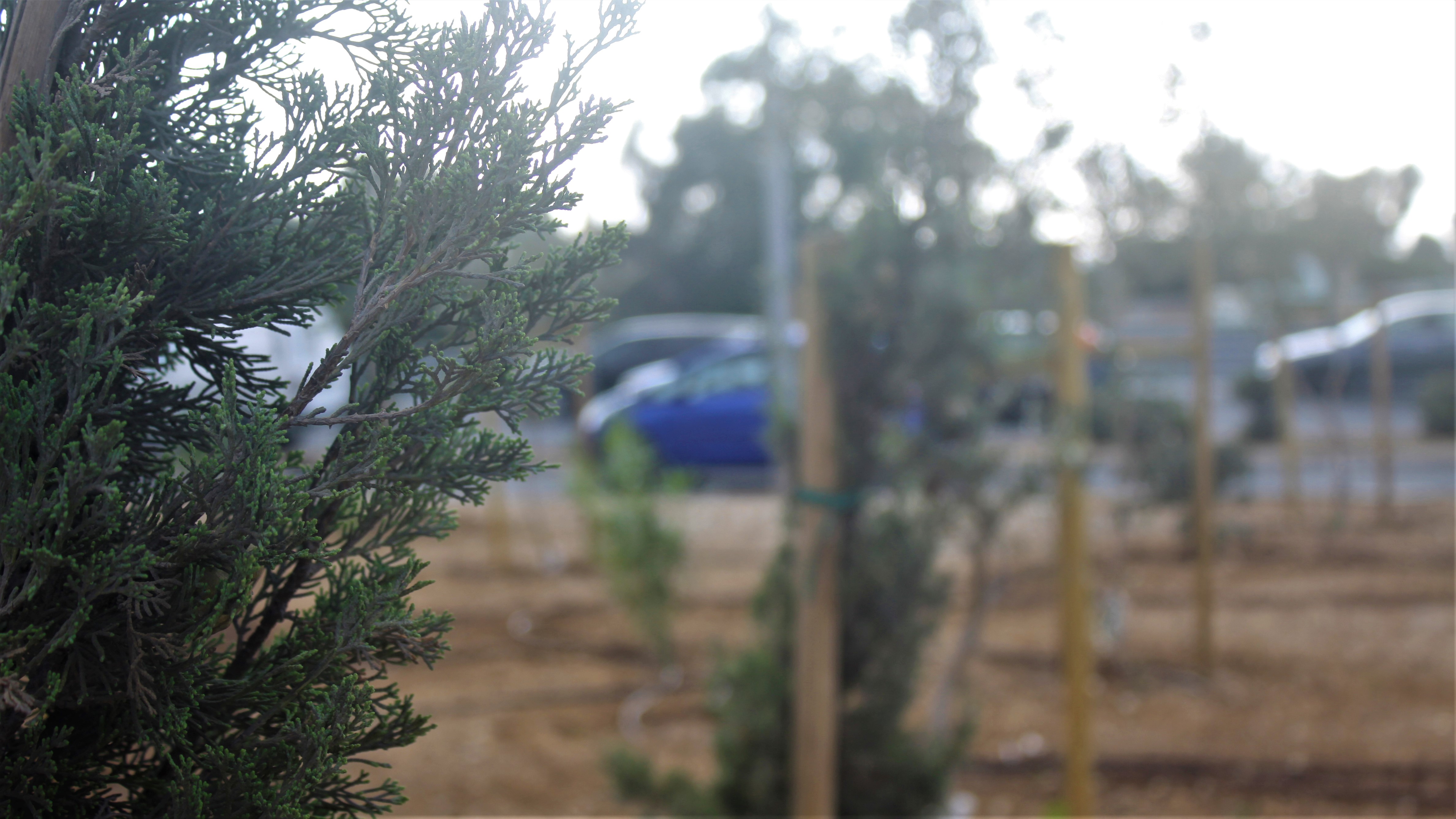 8,719 new trees in 2019
Infrastructure Malta planted 8,719 indigenous trees in different localities in Malta in 2019, as it maintains its long-term commitment for a sustainable road network and a greener environment for future generations.
This effort will continue in 2020 and beyod, with the planting of many more trees in different localities.
Through this €1 million investment, in 2019 the agency collaborated with non-governmental organisations, local councils and other entities to plant trees in over 40 different locations. Under the guidance of arborists and other environmental experts and authorities, the agency's contractors will continue watering and taking care of these trees for several years, until they confirm that they are established in their new environment. If any of the trees are damaged, or do not survive, Infrastructure Malta will replace them.
At Fort Rinella, Kalkara, Infrastructure Malta is working with Fondazzjoni Wirt Artna to plant over 1,100 new trees. The agency is providing indigenous tamarisk trees that grow naturally in similar coastal ecosystems in the Maltese Islands.
In collaboration with the Environment and Resources Authority (ERA), Infrastructure Malta is also planting over 1,000 indigenous saplings at Ghadira s-Safra, a Natura 2000 site along the Il-Kosta (Coast) Road, in Bahar ic-Caghaq. This planting forms part of an effort in collaboration with other entities to regenerate this rare coastal wetland environment. Along the sides of Rabat's tree-lined Saqqajja Hill, Infrastructure Malta planted 107 indigenous pine saplings instead of trees that died through the years but were never replaced.
Another 455 trees were also planted in the first new landscaped areas made available through the Marsa Junction Project. Many other trees and extensive landscaped areas will be added to this area in 2020, when this project is nearing completion. Most of these trees and plants will be irrigated through a new rainwater reservoir that Infrastructure Malta is building in this area.
Towards the end of 2019, Infrastructure Malta also completed the transformation of a disused road between Regjonali (Regional) Road and Il-Wied tal-Imsida (Msida Valley) Road, in Msida, into a new grove with 459 new trees.
Many similar urban greening projects are planned for 2020.
Through its infrastructural projects, Infrastructure Malta develops higher quality roads for lower accident risks, reduced travel times and less congestion air and noise pollution. At the same time, it also aims to make Malta's transport infrastructure more sustainable for future generations by introducing more safe facilities for cleaner modes of travel and by creating more green spaces for new trees and landscaping.
For example, the Central Link Project, comprising the upgrading of the arterial road network between Mriehel and Ta' Qali, will drastically reduce air pollution in the surrounding residential areas and workplaces in Mriehel, Birkirkara, Balzan, Lija and Attard and will add 212% more landscaped areas and 285 more trees than there are today. It will also provide safer facilities for public transport passengers, over 10 kilometres of new footpaths, safer segregated pedestrian and cycling road crossings and Malta's longest segregated cycle track.
Likewise, the Marsa Junction Project is also providing safer spaces for pedestrians, cyclists and bus commuters, with bus lanes, a new park and ride facility, cycle lanes, footpaths and pedestrian bridges. Through the new footpaths and bridges, for the first time, residents in Corradino and Paola will have a safe pedestrian route to the recreational areas of the Marsa Sports Grounds. The project's cycle lanes will link with new cycle lanes being developed through the Santa Lucija Roundabout tunnels project and the Triq Luqa (Santa Lucija) project, which Infrastructure Malta is completing soon. This will create a safe cycle route connecting Luqa, Tarxien, Paola and Marsa.
Through ongoing and upcoming projects, the agency is introducing some 12 kilometres of new cycle lanes in Malta. It is also building many more kilometres of footpaths in all localities, as part of its ongoing €700 million investment in the reconstruction of residential roads.
Infrastructure Malta is aware that implementing some of these projects with improved facilities for all road users can have adverse impacts on surrounding environments. In some cases, such as Triq l-Aħħar Ħbit mit-Torok, between Zejtun and Zabbar, it is possible to repurpose existing road space to add new cycling and pedestrian facilities. However, in other projects, introducing safer, more efficient and more sustainable infrastructure for all modes of travel necessitates additional land or removing roadside trees.
Approximately 825 trees were, or need to be, uprooted due to ongoing or upcoming projects. Many of these trees are not indigenous species. Other transplantable trees are being transplanted to other nearby areas under the guidance of expert arborists engaged by Infrastructure Malta and its contractors, and in collaboration with ERA. Infrastructure Malta will continue looking after these trees until experts confirm that transplanting was successful.
Through its tree-planting project and other initiatives, Infrastructure Malta is ensuring that the unavoidable adverse impacts of developing better quality infrastructure are not only mitigated, but turned into new opportunities for a greener environment for future generations.