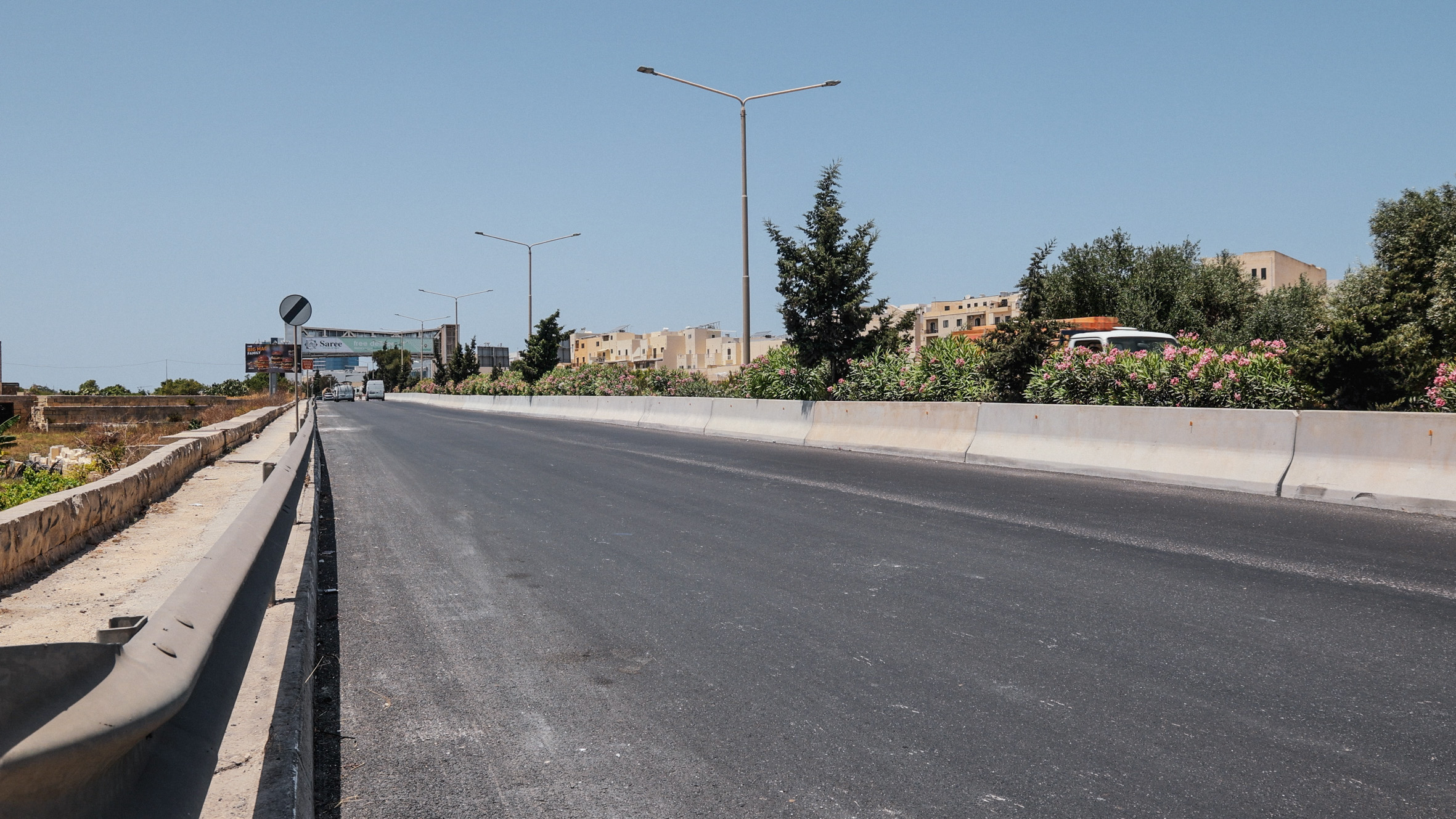 A safety upgrade project along the Mriehel Bypass
Infrastructure Malta is implementing a safety upgrade project along both carriageways of the Mriehel Bypass and upgrading the existing junction leading to the Mriehel Industrial Estate. Through this safety upgrade project, the Agency will introduce a total of 4.5 kilometre vehicle restraint systems on both sides of the road.
The previous open culverts along the southbound carriageway were roofed and made way to introduce 800 metres of new footpaths. Infrastructure Malta is also replacing and upgrading 940 metres of stormwater pipes to alleviate flooding problems in this area. This project includes the complete resurfacing of both carriageways at the Mriehel Bypass. The Agency will lay over 26,000 square metres of geogrid sheets with self-adhesive, reinforcing all layers beneath the newly asphalted surfaces. Most of these works are being done at night to minimise the impact of traffic flow in the area.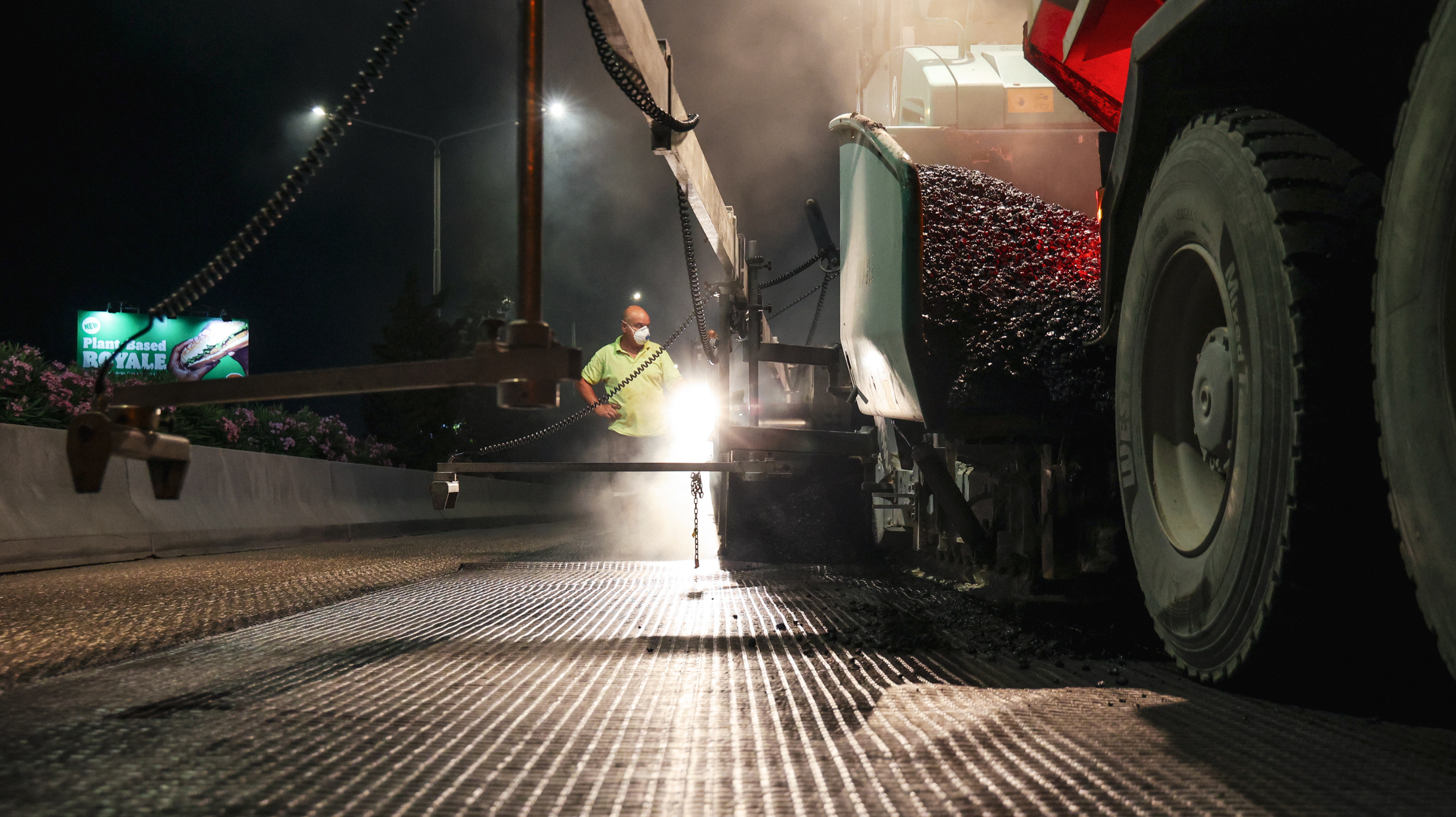 After scarifying works are complete, the road will be resurfaced using two particular types of asphalt. The first layer will incorporate Polymer Modified Bitumen (PMB). PMB is ideal for roads to withstand heavy-duty traffic and extreme weather conditions. Due to its properties, this specific type of asphalt will not flow or become soft in high temperatures. The top layer of asphalt will then introduce the use of Stone-matrix asphalt (SMA). SMA will provide increased durability and deformation resistance, suitable for heavily used roads such as the Mriehel Bypass. This mix of different types of asphalt will improve durability and increase road safety along both carriageways. The agency will finish this project by installing a new street lighting system on both sides and new road signs along the bypass.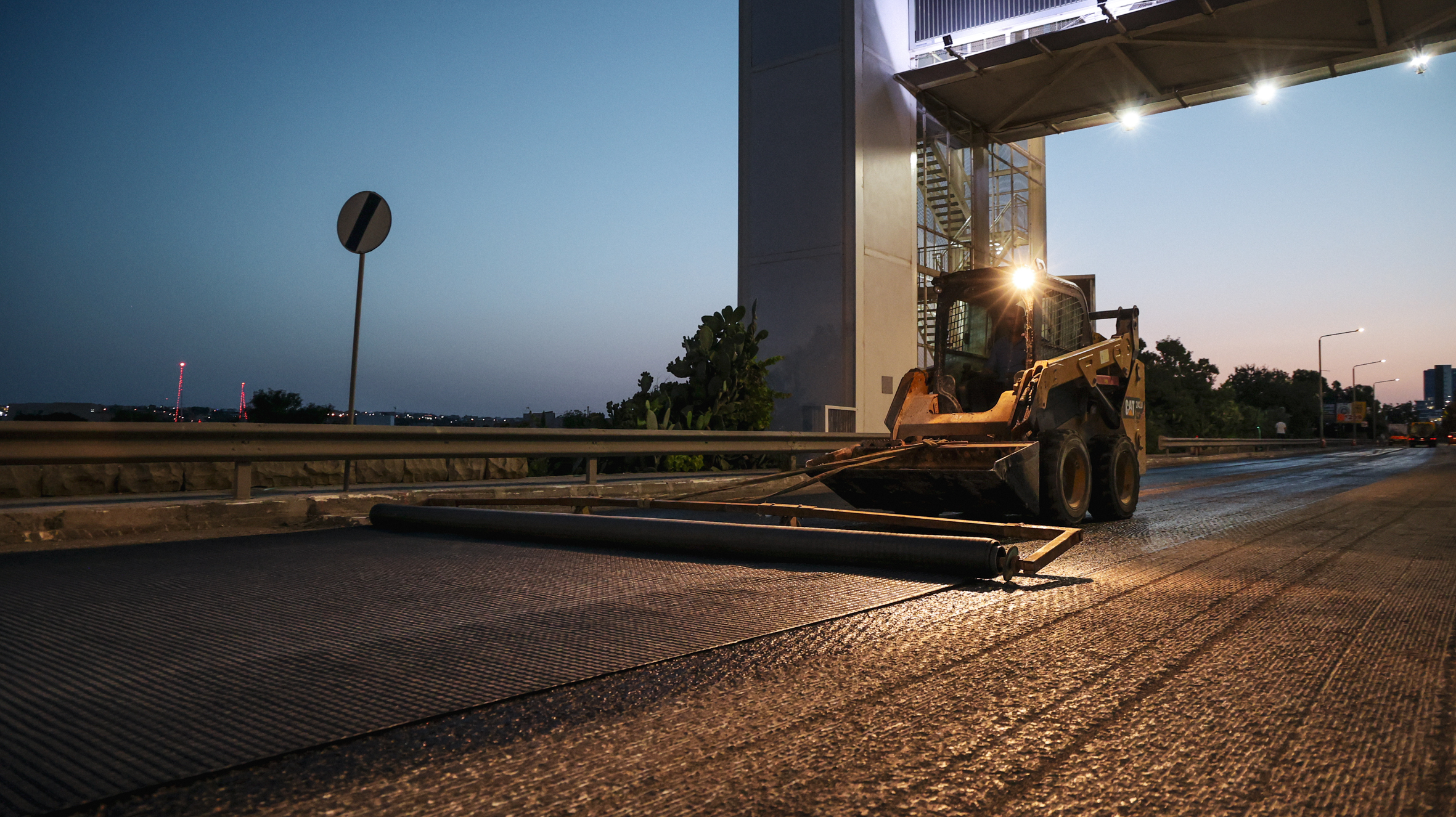 The traffic light crossing at the bypass's northbound carriageway towards the Mriehel Industrial Estate has been temporarily closed to allow these works to proceed. A new exit from L-Intornjatur Road will facilitate easy and safer access from the Mriehel Industrial Estate towards the bypass southbound carriageway.
Concurrently, Infrastructure Malta is rebuilding the road next to the Mriehel Bypass, L-Intornjatur Road. The agency is introducing a concrete gutter on both sides throughout the whole length of the road. The rebuilding of this road includes installing 800 metres of new 500mm stormwater pipes with gratings access every 30 metres. Infrastructure Malta is also upgrading the road's sewer system and replacing potable water pipes and other services along this road. Works will then finish off with the scarifying and resurfacing of the road.