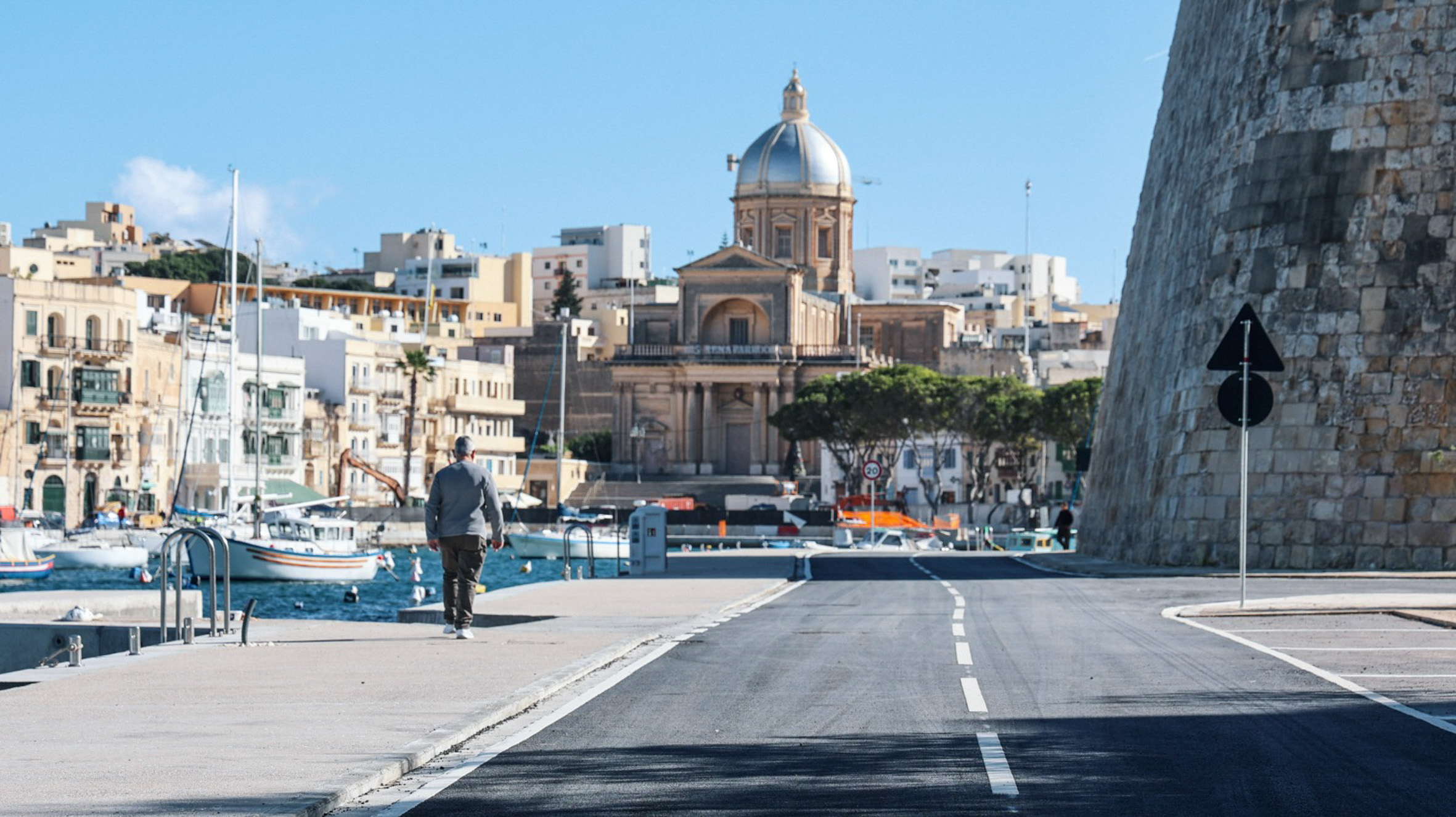 No Plans for Marina Development in Sally Port: Sign Clarification
PRESS RELEASE BY THE MINISTRY FOR TRANSPORT, INFRASTRUCTURE AND CAPITAL PROJECTS
The Ministry for Transport, Infrastructure and Capital Projects confirms that there will be no development of a marina in Sally Port.
That which was presented by Transport Malta three years ago referred to the reorganisation of the existing berths, and in any case, has nothing to do with the signs that were installed only for the health and safety of people, and no other reason.
Therefore, the Ministry clarifies that there is no connection between the signs installed by Infrastructure Malta in the Sally Port area to any proposed marina extension, as there is no such plan in this regard, and so there is no cause for speculation.
In Birgu, the restoration of the quays in the Sally Port area, including the creation of a new promenade along the Cottonera shoreline, has been successfully completed for public enjoyment.
These quays, spanning approximately 600 meters or the length of six football pitches, are situated in the Sally Port or "it-Toqba" area, beneath the Birgu bastions along the Kalkara shore. Many parts of the quay structures had crumbled and suffered major storm damage over the years. Some had reached a perilous state, posing significant risks to public safety.
Following these works, Infrastructure Malta commissioned a post-construction stage health and safety risk assessment, and it was only for this reason that signs were put up with specific warnings.
The agency is committed to continuing to strengthen the maritime infrastructure as it has done in recent years including an investment of €5 million in the Sally Port area, which will benefit the public.
Infrastructure Malta reconstructed the damaged sections and, employing a team of skilled divers, undertook the repair of submerged quay structures without necessitating their complete removal.
The regeneration of these quays was done in collaboration with the Grand Harbour Regeneration Corporation.​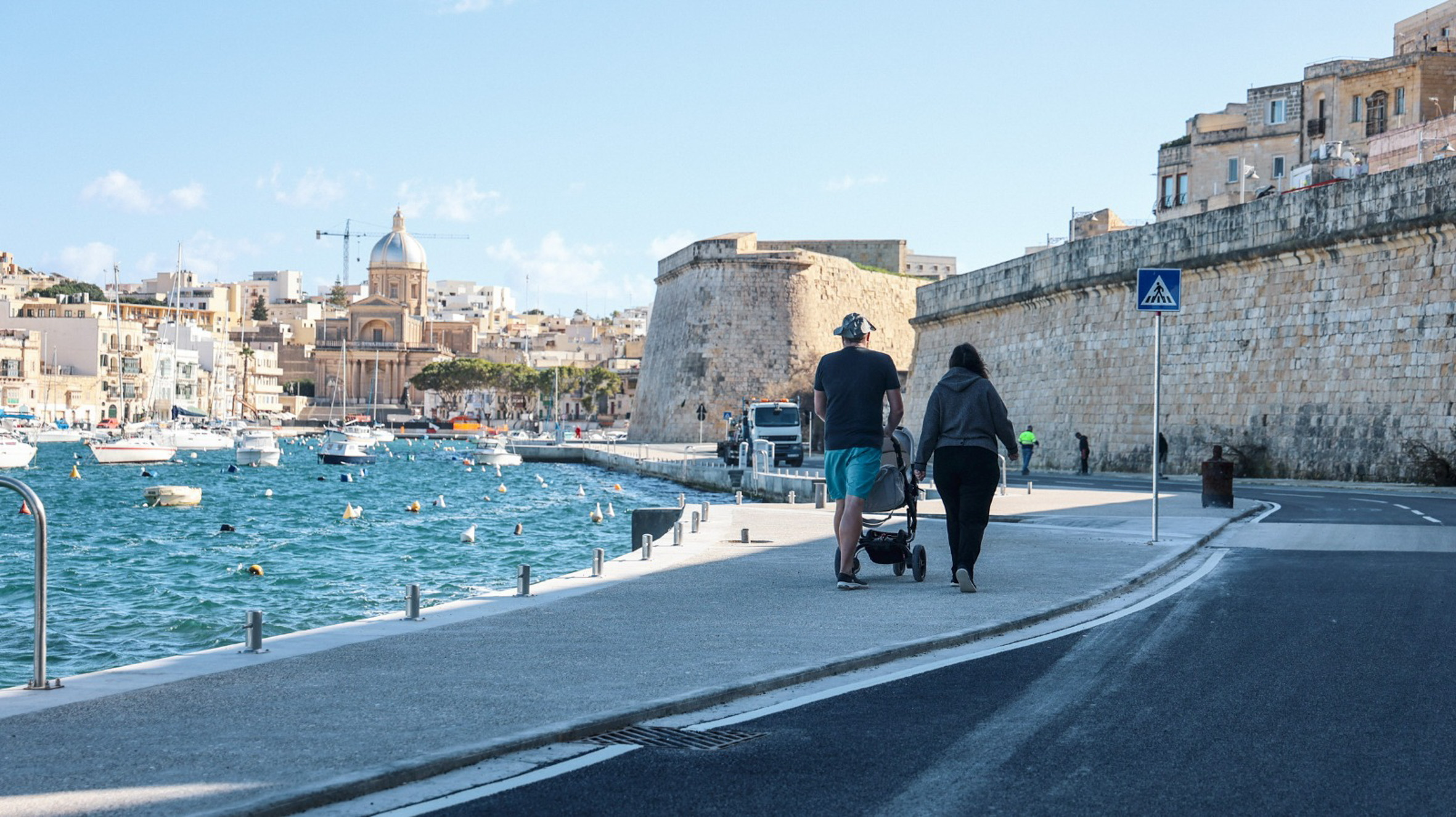 STQARRIJA MILL-MINISTERU GĦAT-TRASPORT, L-INFRASTRUTTURA U L-PROĠETTI KAPITALI
Il-Ministeru għat-Trasport, l-Infrastruttura u l-Proġetti Kapitali jikkonferma li mhu se tiġi żviluppata ebda marina f'Sally Port.
Dak li kien ġie preżentat minn Transport Malta tliet snin ilu kien jaħseb biss għal riorganizzazzjoni tal-irmiġġi eżistenti fil-Kalkara, u ma kellu xejn x'jaqsam mat-tabelli li twaħħlu u li saru biss għall-fini tas-sigurtà ta' saħħet in-nies u għall-ebda għan ieħor.
Għalhekk, il-Ministeru jikkonferma li m'hemm ebda konnessjoni bejn it-tabelli mwaħħla minn Infrastructure Malta fiż-żona ta' Sally Port, u dak li ngħad dwar xi marina ġdida, hekk kif m'hemmx u mhux se jkun hemm ebda pjan f'dan is-sens, u għalhekk ma hemm ebda lok għal spekulazzjonijiet.
Fil-Birgu tlestew ix-xogħlijiet li taw ħajja ġdida lill-mollijiet fl-inħawi ta' Sally Port, bi promenade ġdid li se jkompli jestendi l-passaġġi pedonali max-xtut tal-Kottonera. Dan biex jitgawdew mill-pubbliku.
Dawn il-mollijiet, b'tul ta' madwar sitt grawnds tal-futbol (600 metru) jinsabu fiż-żona magħrufa bħala Sally Port jew "It-Toqba", taħt is-swar tal-Birgu u mal-ġenb tax-xatt tal-Kalkara. Ħafna partijiet mill-istrutturi tal-mollijiet kienu tfarrku u ġarrbu ħsarat kbar bil-maltemp matul is-snin. Uħud spiċċaw f'riskju li jċedu, b'periklu kbir għall-pubbliku.
Wara li sar dan ix-xogħol, Infrastructure Malta kkummissjonat post-construction stage health and safety risk assessment u kien għalhekk biss li twaħħlu tabelli b'ċerti twissijiet biex jiġu evitati korrimenti.
L-aġenzija hija kommessa li tkompli ssaħħaħ l-infrastruttura marittima bħalma għamlet fl-aħħar snin fosthom b'investiment ta' €5 miljun fl-inħawi ta' Sally Port u dan biex jitgawda mill-pubbliku.
Infrastructure Malta bniet mill-ġdid il-partijiet li tkissru, filwaqt li permezz ta' tim t'għaddasa, irranġat partijiet oħra mill-istrutturi tal-moll taħt l-ilma.
It-tisbiħ ta' dawn il-mollijiet saru b'kollaborazzjoni mal-Korporazzjoni għar-Riġenerazzjoni tal-Port il-Kbir.