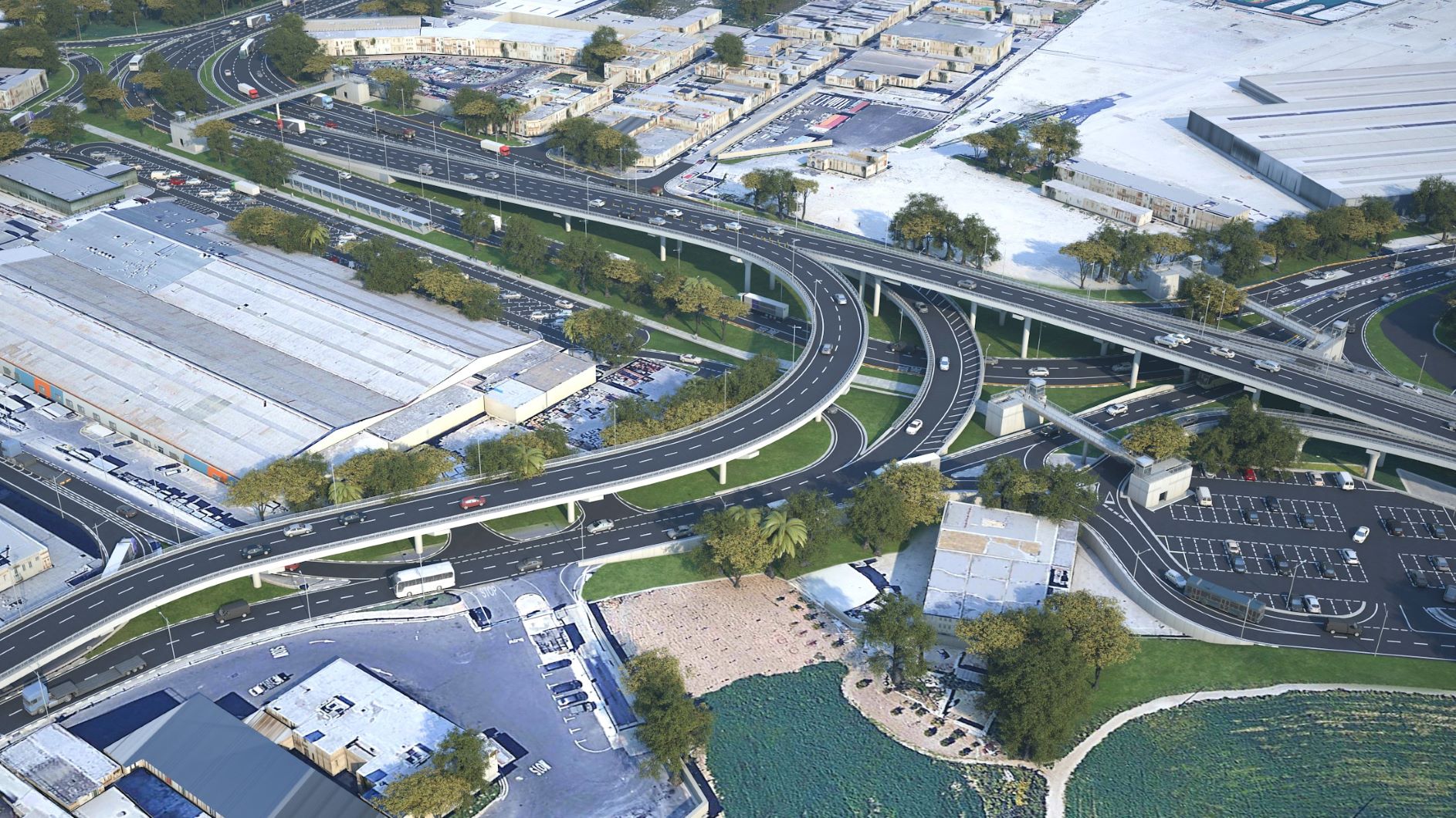 Marsa Junction Project
The Marsa Junction Project includes the development of a new multi-level intersection to replace the Addolorata traffic lights system with 12 kilometres of new uninterrupted lanes, grade-separated at three levels, creating direct northbound and southbound connections between Triq Aldo Moro, Vjal Sir Paul Boffa, Vjal Santa Lucija, Triq Giuseppe Garibaldi and Triq il-Marsa (to Qormi).
It is eliminating traffic lights waiting times at the busiest junction along the principal route to southern Malta, whilst reducing congestion emissions in Marsa and other nearby localities. It also introduces new facilities for alternative modes of travel, such as footpaths and cycle paths, segregated pedestrian crossings, improved bus laybys, bus lanes, a park and ride area, new landscaped areas and other new infrastructure. Over 100,000 road users travel through this junction every day.
The first two phases of the project, including the reconstruction of Triq Aldo Moro and other nearby roads, were ready in 2018. Last December, Infrastructure Malta started the third phase, focusing on the construction of the flyovers.
The first two flyover structures of this project (Flyovers 1 & 2) were opened to road users in September 2019.
The seven flyover structures will connect the main routes converging at this junction:
Flyovers 1 & 2
Triq Garibaldi to Triq Aldo Moro (northbound)
Flyovers 1 & 5
Vjal Santa Luċija to Triq Aldo Moro (northbound)
Flyovers 3 & 4
Triq Aldo Moro to Vjal Santa Luċija (southbound)
Flyovers 3 & 6
Triq Aldo Moro to Triq Garibaldi (southbound)
Flyover 7
Vjal Santa Luċija to Triq il-Marsa (Qormi)
and Park and Ride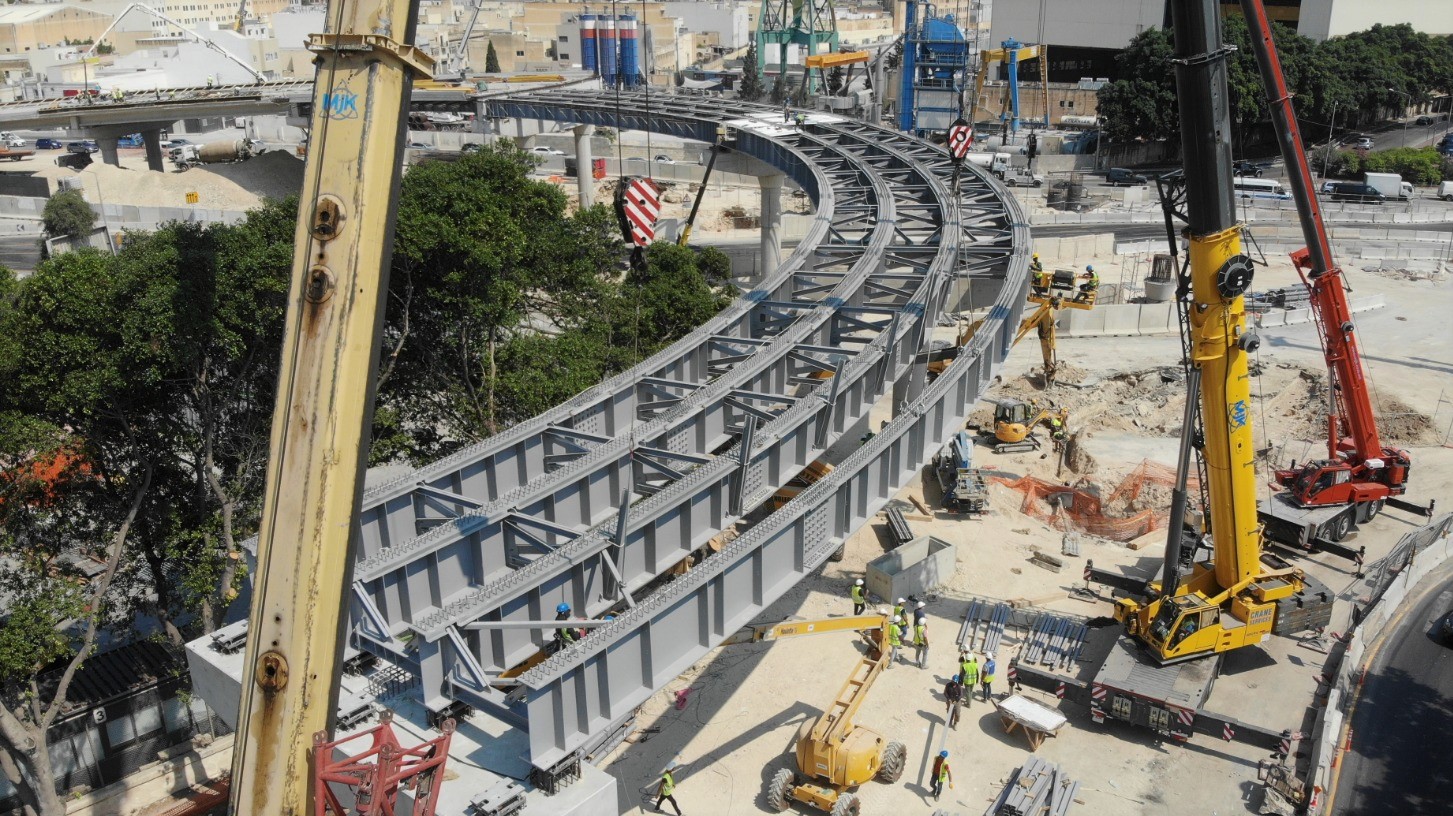 Beneath the new roads and the flyovers, Infrastructure Malta is laying 15 kilometres of underground electricity, water, sewage, Internet and telecommunications services cables and duct routes. A storm water system, including a new reservoir, is also under construction. Rainwater from the reservoir will be used to water the new trees and the landscaped areas that the agency is preparing to embellish the Marsa Junction Project site.

The Marsa Junction Project is co-financed through the EU's Cohesion Fund and Connecting Europe Facility.
In figures
7 flyover structures
100,000 road users every day
12 km new lanes
0 traffic lights
3.1 km footpaths and cycle lanes
3 pedestrian bridges
0.6 km bus lanes and safer bus lay bys
380-space park and ride
15 km underground pipes and cables
250 street lights