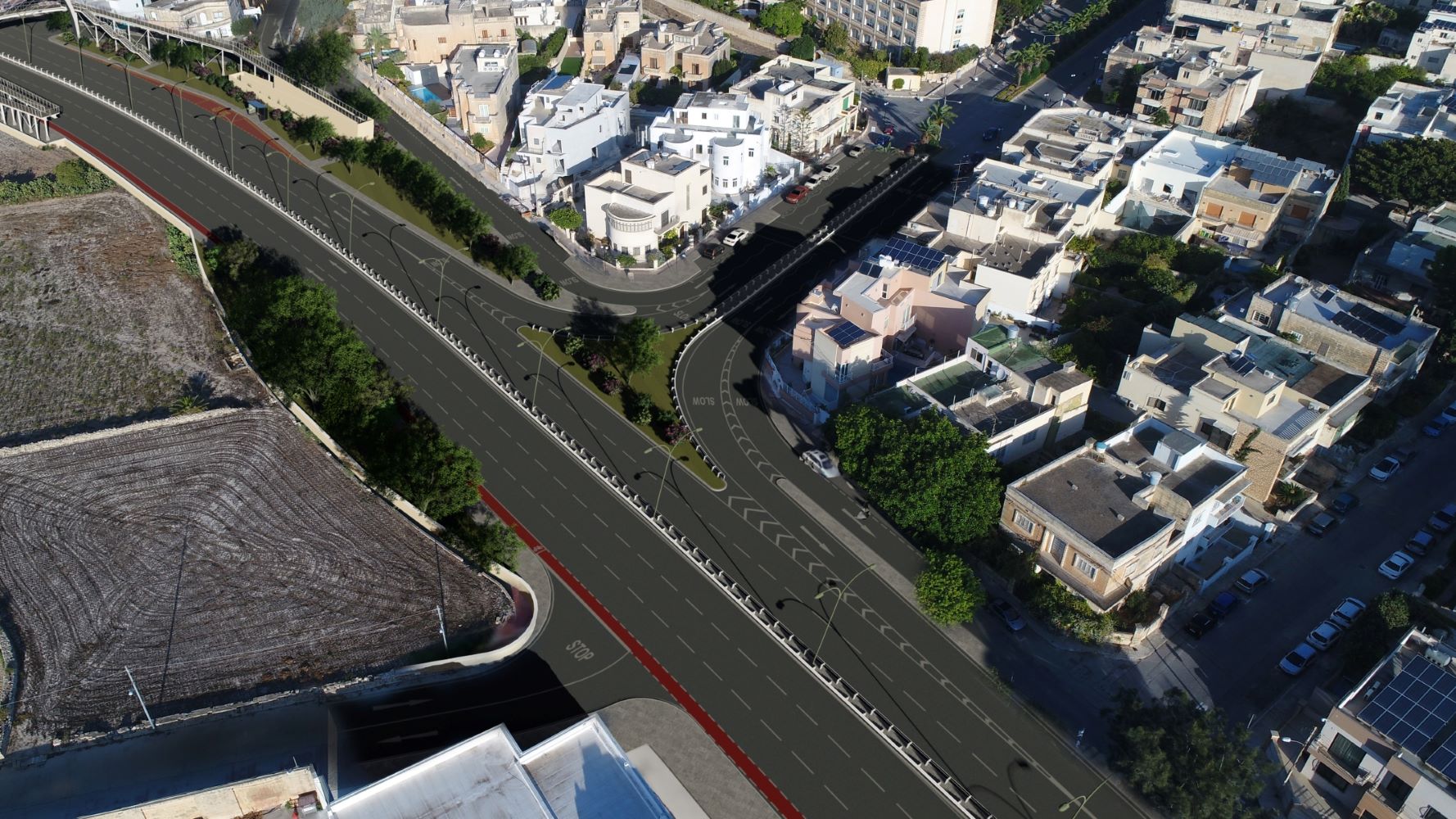 Central Link Project
Central Link Project is a major Infrastructure Malta investment to upgrade the quality, safety and sustainability of the main arterial route in central Malta, extending from the Mriehel Bypass, along Mdina Road, through Birkirkara, Balzan and Attard, to the roundabout at the foot of Saqqajja Hill, at Ta' Qali.
Plans for this project were approved by the Planning Authority in summer 2019.
This project will halve travel times in this area by reconstructing 13 junctions, removing four traffic lights systems and adding over seven kilometres of new lanes along a 4.3 kilometre road corridor. The project also introduces many facilities for alternative modes of travel, including safe pedestrian footpaths and segregated crossings, bus lay-bys and the longest segregated cycle track in the Maltese Islands, connecting Mriehel, Birkirkara, Balzan, Attard and Ta' Qali.
Technical and scientific studies conducted during the planning and consultation stages of this project considered different proposals for the upgrading of the area's road network and identified the Central Link Project plans as the most beneficial solution in terms of air quality improvement, environmental sustainability and travel time reductions.
According to these studies, if the existing road network in this area is not upgraded, travelling from Mriehel to Ta' Qali will take commuters two hours fifteen minutes, advancing at 1.83km/h in gridlock conditions by 2030. These studies also project that the improvements introduced by the Central Link Project will reduce existing and future travel times by 50%, even when considering potential future increases in transport demand.
The air quality studies, based on 2018 air monitoring in several locations along the route, show the effect of this gridlock situation on the area's environment. If the project is not implemented, particulate matter in this region, including Attard and Balzan, will increase by 278% by 2030. Particulate matter and nitrogen dioxide are the two main pollutants linked to road transport emissions. By eliminating existing bottlenecks and congested junctions, Central Link Project will reduce particulate matter by up to 66% by 2030, even when considering future transport demand. Similarly, nitrogen dioxide emissions will also decrease by 41%.